How to Apply Makeup to Complement Your Face Shape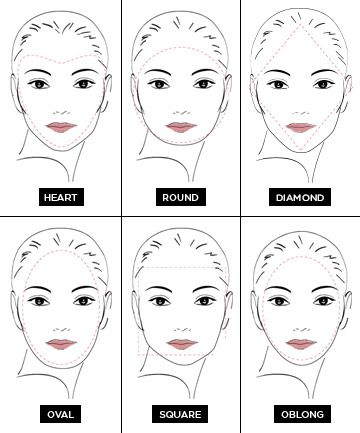 Everyone's face shape is unique. Whether you have a round face, oval face, long face, heart-shaped face, or square face, how you apply your makeup should be dependent on the natural shape of your face. If you're not sure how to apply makeup to complement your face shape, keep reading to learn.
1. Determine Your Face Shape

The first step to applying makeup that complements your face shape is determining what face shape you actually have. While you might think you already know this after living with your face all your life, there are many subtle differences between face shapes that can deceive you into thinking you have a different face shape than you really do.
The easiest way to determine your true face shape is to study the shape of your jawline and your hairline, as these are the areas where the shape of your face is most obvious. If you have a wide chin and jawline and a prominently defined hairline, you probably have a square or rectangle face; if you have a less defined jawline and a curved hairline, your face is likely round or oblong.
2. Thin Your Face With Circular Blush
If you have a round face that you'd like to make look more defined, applying your blush in a circular shape directly to the apples of your cheeks is a great way to make your face appear thinner.
Use a bright blush color that really pops and use a flat-topped brush to apply it in a circular motion to the apples of your cheeks. Be sure to blend out the blush to prevent an unattractive, doll-like appearance.
3. Downplay Your Cheekbones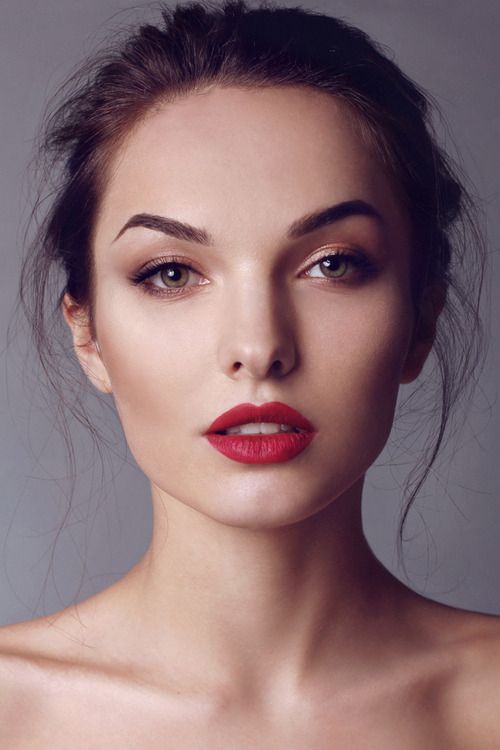 Part of having a heart-shaped, triangular, or square face is being blessed with sharp cheekbones.
Since you have naturally sharp, defined cheekbones, you don't need to use makeup to enhance them. Instead, downplay your cheekbones for a more natural look by experimenting with bright lip colors paired with softer, shimmery blush.
4. Avoid Harsh Liner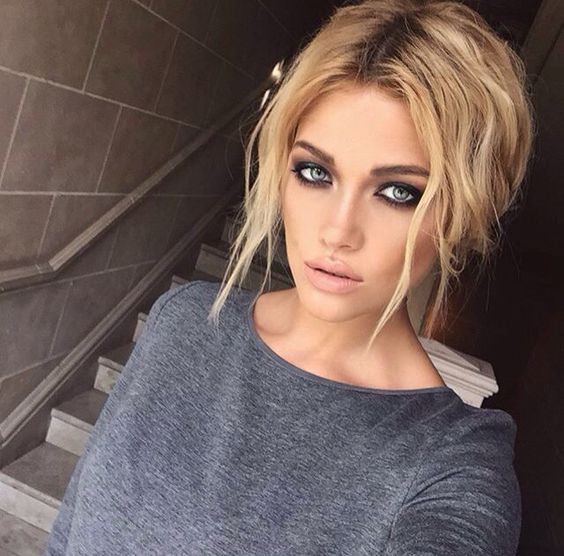 If you have a face shape, such as square or heart-shaped, that features severe, defined lines and edges, avoid harsh eyeliner.
Instead of winged or graphic eyeliner, soften your face shape with smudged liner. Apply thinner lines of eyeliner and use a Q-tip to smudge the lines for a softened finish.
5. Sharpen With Contour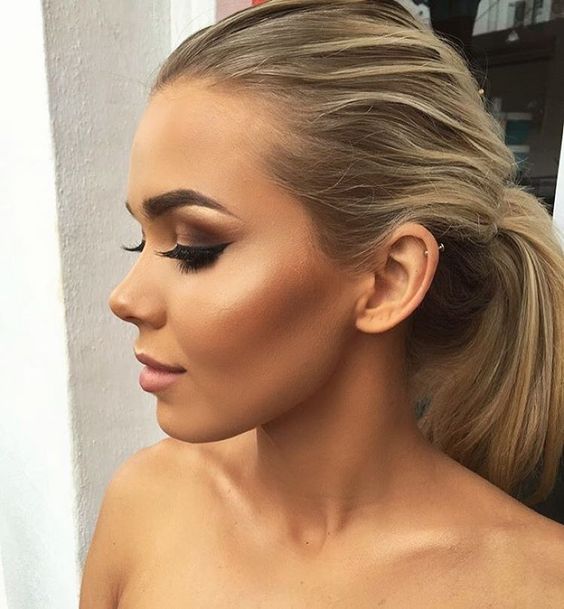 The art of contouring is basically made for women with round faces that need an extra bit of definition.
Use a thin brush to apply contour in sharp lines underneath your cheekbones and blend downward. If you don't want to go all out with severe contour, use the same technique with your favorite bronzer for a softer look that provides the same benefits.
6. Play Up Your Arches
Your eyebrows are one of the main focal points of your face. If you have a round face, you can help it appear thinner and more defined by enhancing the arches of your eyebrows.
Comb your eyebrows up to lift them and concentrate your brow product on your arches; don't forget to blend. Finish the look by outlining your brows in concealer to help them stand out more.
7. Pair Square with Soft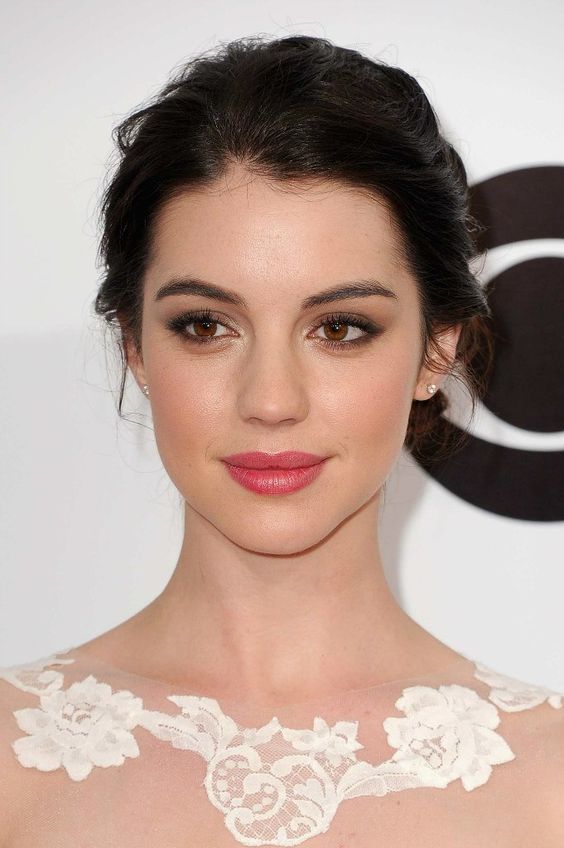 If you have a square face, try adding soft and feminine accents to your makeup to downplay the angular shape of your face.
Use pale pinks and corals and try makeup with a sheer or shimmery finish to add a softer, flirty finish to your look.
Applying makeup for your unique face shape is not difficult and it can significantly improve the finished product of your makeup looks. The next time you put on your makeup, use the tips in this post to remind yourself of how to apply makeup to complement your face shape and see the benefits for yourself.