Audrey Marnay's Tattoos – Artistic Design Tattoo on Neck
Audrey Marnay's fabulous upstyle exposed her special tattoo at her back of her neck when she attended the Sidaction Gala Dinner at Pavillon in Paris, France. The good-looking neck tattoo had gained many head-turns.
Nowadays, tattoos have played a cool role in people's lives since body tattoos can add an awesome sense of appeal. The neck tattoos can always make you outstanding and admired by other onlookers. Besides, the colorful and extremely cute tattoos can add a fresh look to your smart and bold personality.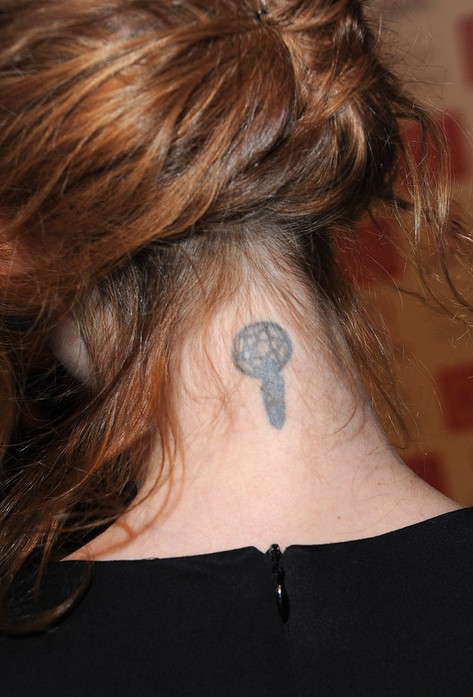 When you are planning some tattoos, you can also add your creative ideas to enhance your talented personality just like Audrey Marnay.