16 Beautiful Prom Hairstyles for Long Hair
Do you want to look as glowing as celebrities in a prom? Well, I think you can first get started with your hair. There are many hairstyles can be worn for a prom, from the long wavy hair to a braided updo. Among all kinds of hairstyles, the elegant updo should be an ideal option to make an appropriate look in a prom. Besides, it can be easily dressed up and down with hair accessories. Scroll down this post and find one favorite for your next prom hair look!
Waterfall Braid for Prom Hairstyles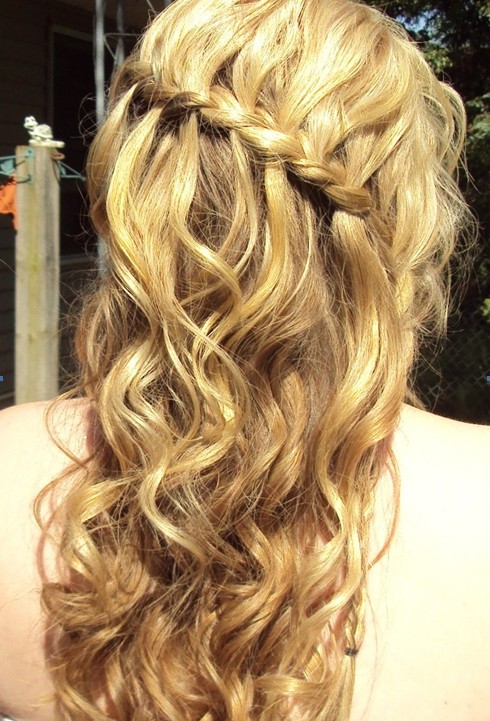 It is a cute idea to make a waterfall braid from your long wavy hair. And this beautiful hairstyle will look better on longer hair.
Twisted Low Bun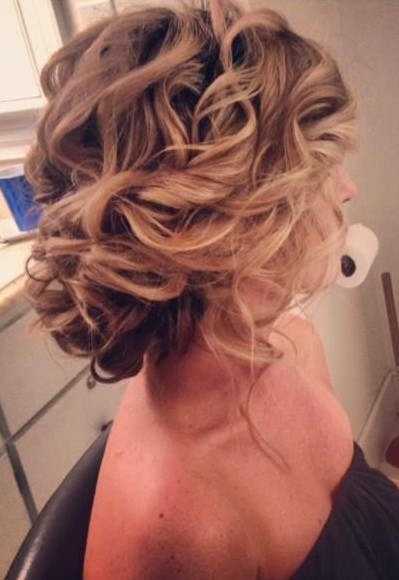 It is very easy to style your long curly hair into a messy low bun. Pull all the twists together and pin them up at the back of your nape.
Side French Braid
Put your long wavy hair to one side and make a loose French braid. Decorate it with a hair pin as you like for more gorgeous look.
Romantic Braided Updo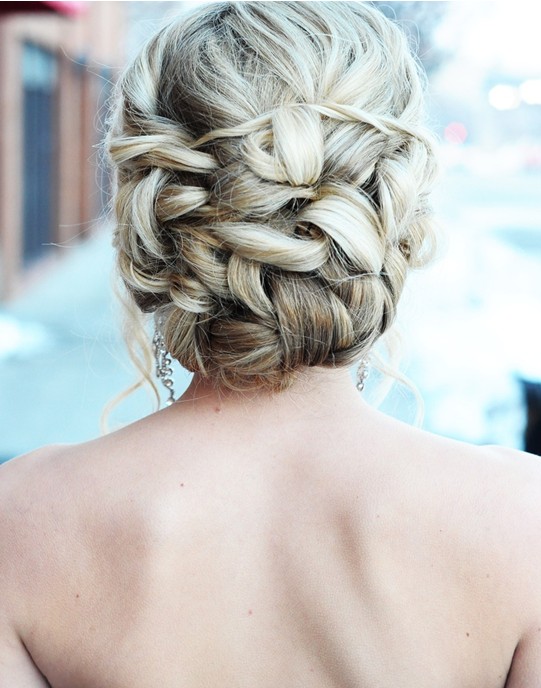 This is a totally breath-taking braided hairstyle for every woman. Make a low pony, braid it and wrap the giant braid artificially to form this stunning shape.
Prom Updo Hairstyles Tutorials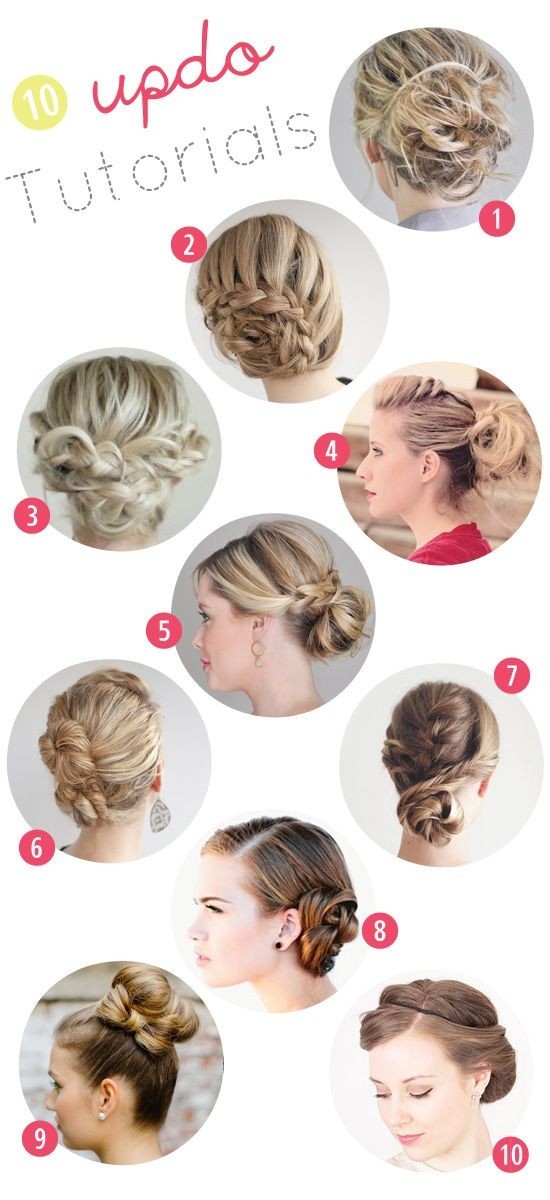 Updos are the most commonly seen hairstyle in a formal occasion, as well as for proms and parties. They can be paired with all kinds of dresses with their adorable and chic look.
Messy Updo Tutorial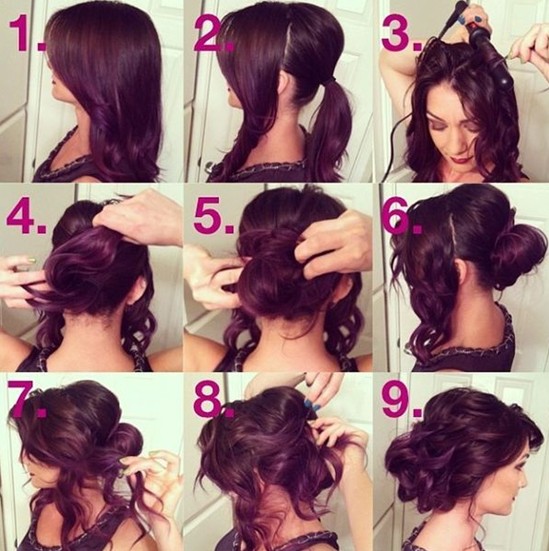 This messy updo hairstyle is featured with boosted volume and twists all around. Part your hair into two sections and make the back part into a simple pony. Twist the pony into a bun and wrap the front layers around the base.
Messy Braided Updo Hairstyle for Blond Hair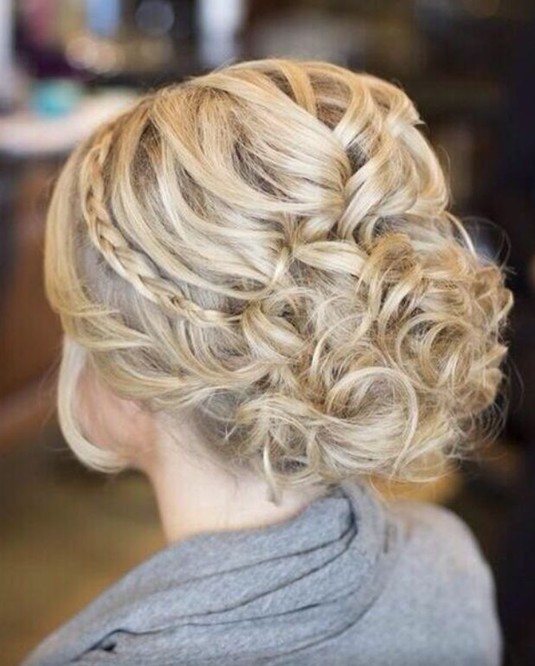 This messy bun hairstyle looks stunning for blond curly hair. Its featuring small braids at the side are being able to add details to this great prom hair look.
Messy Braided Side Updo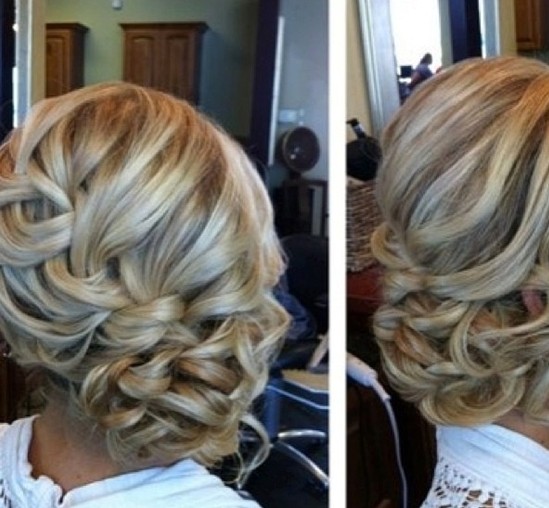 The stylish side braided bun is an ideal option for a perfect wedding hair look. It looks gorgeous even in a messy shape. You can add a pretty hair accessory as needed.
Long Blond Wavy Hair for Prom Hairstyles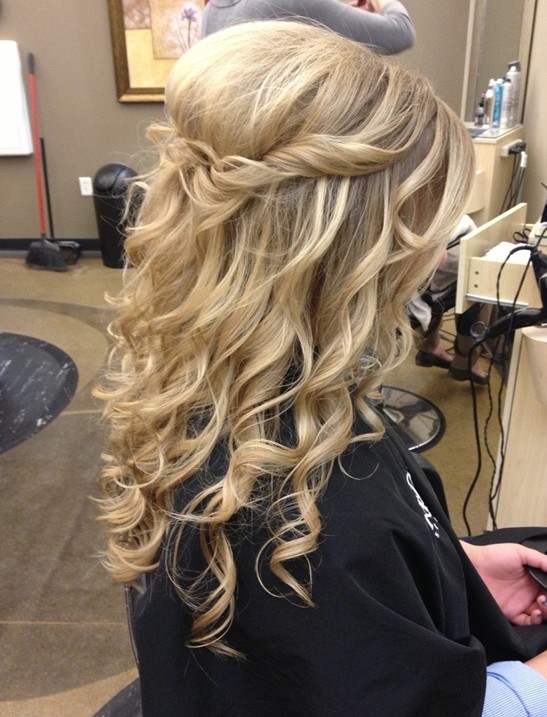 This half-up hairstyle is a best choice to create an elegant look in a prom. You can tease up the hair around your crown for an added height to your hair look.
Long Blond Curly Hair for Prom Hairstyles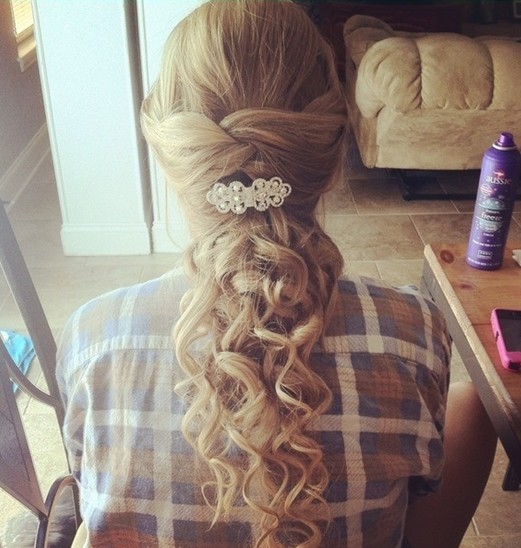 This stunning curly hairstyle will definitely make you be the center of attention in any prom. You can use a hair pin to keep your long hair in place for a longer time.
French Braid Updo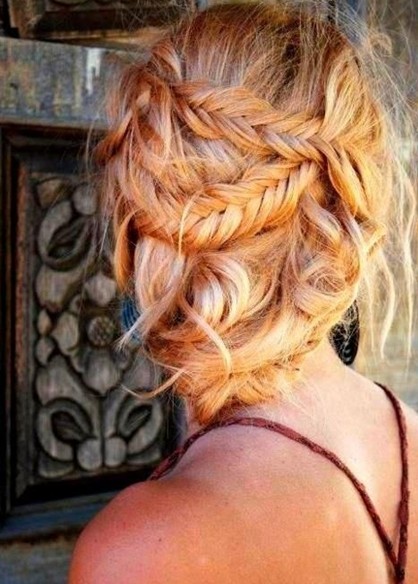 This is a totally romantic and carefree look for your oncoming holiday. It is featured with many tiny braids overlapping with each other from the both sides.
Double Braided Bun Hairstyle Tutorial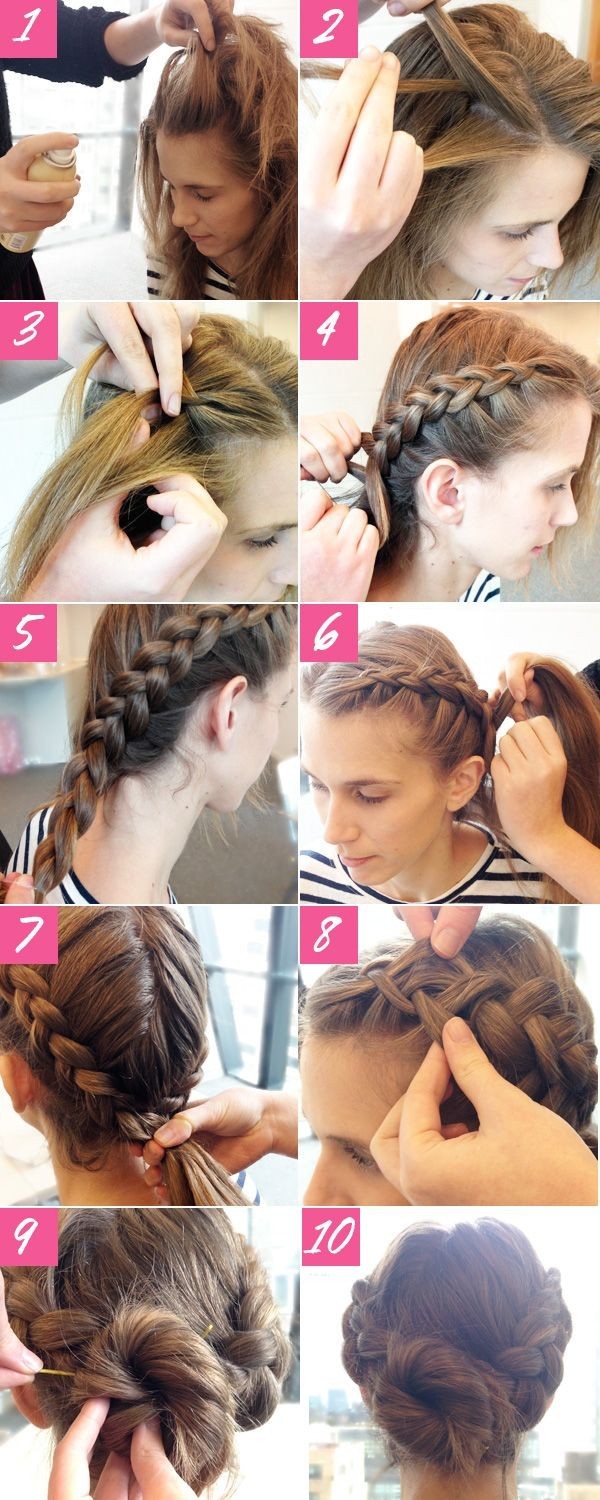 This braided bun hairstyle looks cute and boho-chic . Part your hair into two equal parts and braid them along the hairline individually. Join them into a big pony and twist it into a lovely bun.
Braided Updo for Prom Hairstyles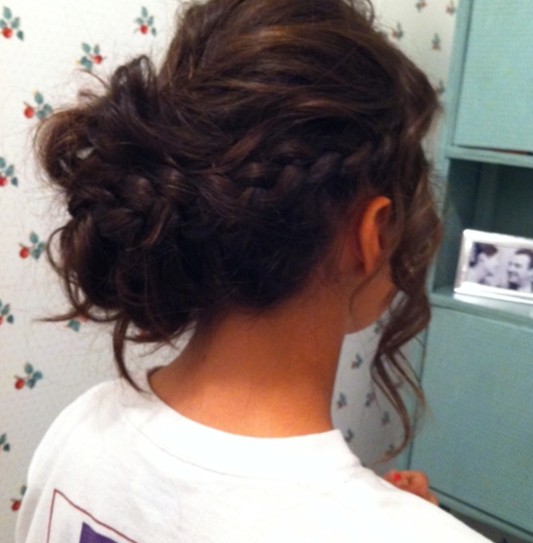 It looks fabulous when you make a small braid into the messy bun. You can style your long hair into curls with a curling iron to create extra body and volume for your hairstyle.
Beautiful Loose Updos Tutorial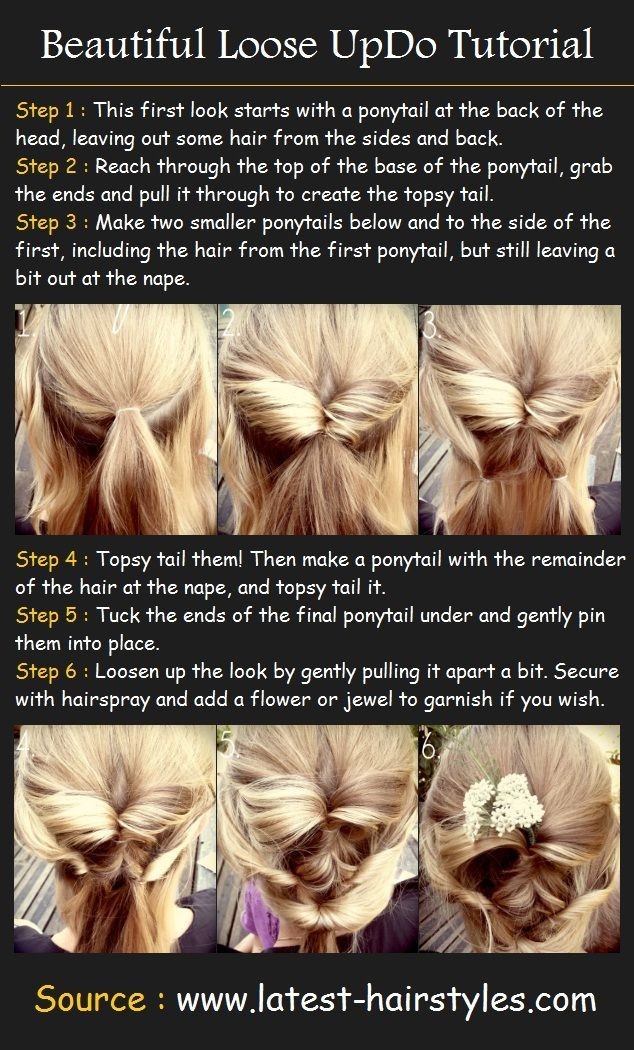 To get this beautiful loose updo, you need to create a low pony first. Then tuck it through the hole above the base until its end and wrap the side sections of your hair around. At last, put a flower at the top and fix with hairspray.
You can find more (prom hairstyles) on prettydesigns.com