28 Fantastic Hairstyles for Long Hair
As we all know, long hairstyles will make us look glamorous and charming. There are many different ways to style a long hair. You can style it sleek straight or slightly wavy. For thick hair, you can cut layers of different lengths to create a lightweight hair look. Besides, all kinds of bangs will help to frame your shape in a beautifully way. Today, let's take a look at some fantastic long hairstyles with our pictures below!
Beautiful Long Ombre Hairstyle for Women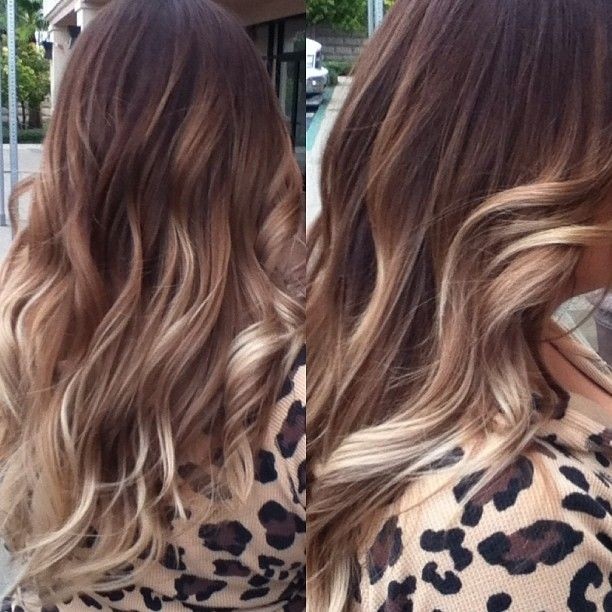 It is a most effective way to upstyle your long hair look by adding some blond highlights. They will bring more natural movement and textures to your final style.
Blonde to Medium Brown Ombre Hair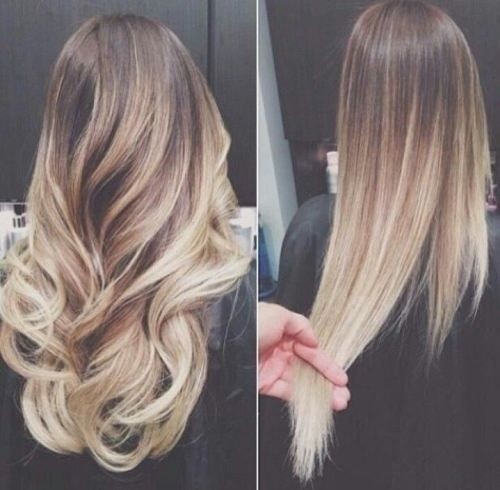 The magic ombre color can also look fantastic on medium length hair. It can be styled straight or wavy with a glamorous finish.
Braided Ponytail for Summer Hairstyles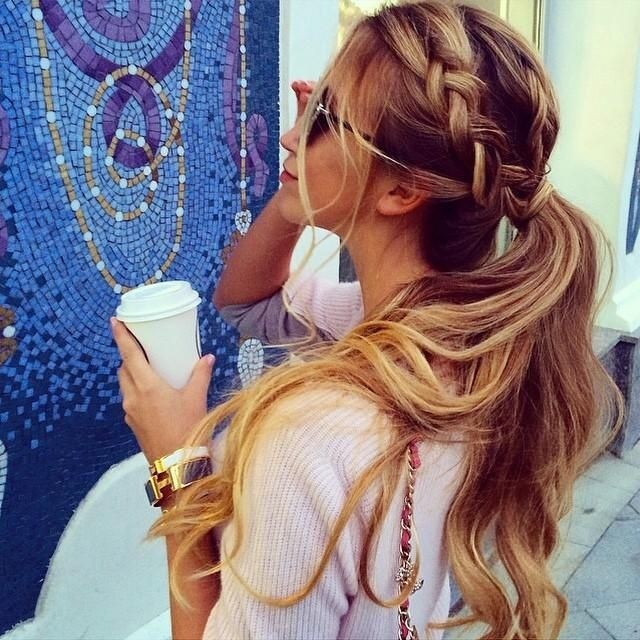 It is a stunning way to make a giant braid with your simple ponytail. This terrific hairstyle would definitely turn you into an eye-catcher on street.
Braided Ponytail Hairstyle for Thick Hair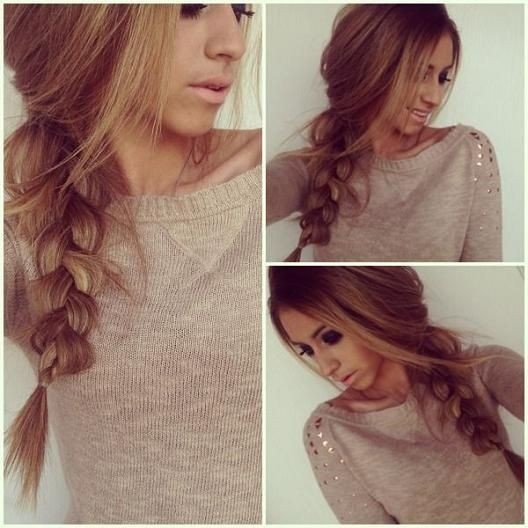 If you want to make a casual-chic style from the braid hairstyle, you can loosen up some strands gently with your fingers wherever needed.
Cute Long Hairstyle for Ombre Hair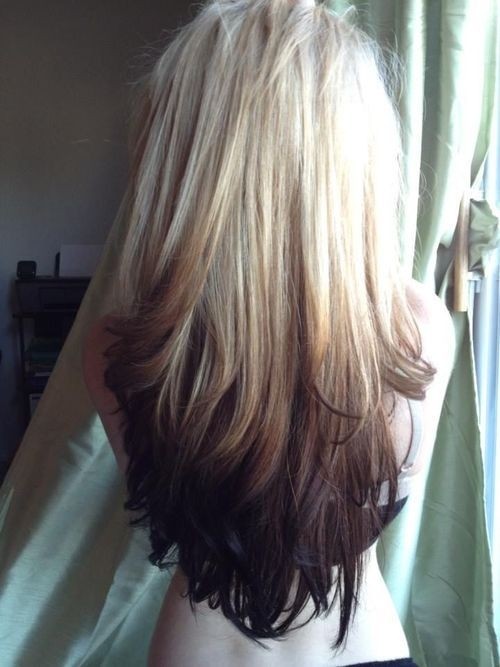 This is a special ombre hairstyle with a darker shade at the bottom than the roots. The slightly curved ends added a subtle feminine sense to the overall look.
Cute Ponytail Hairstyle for Long Hair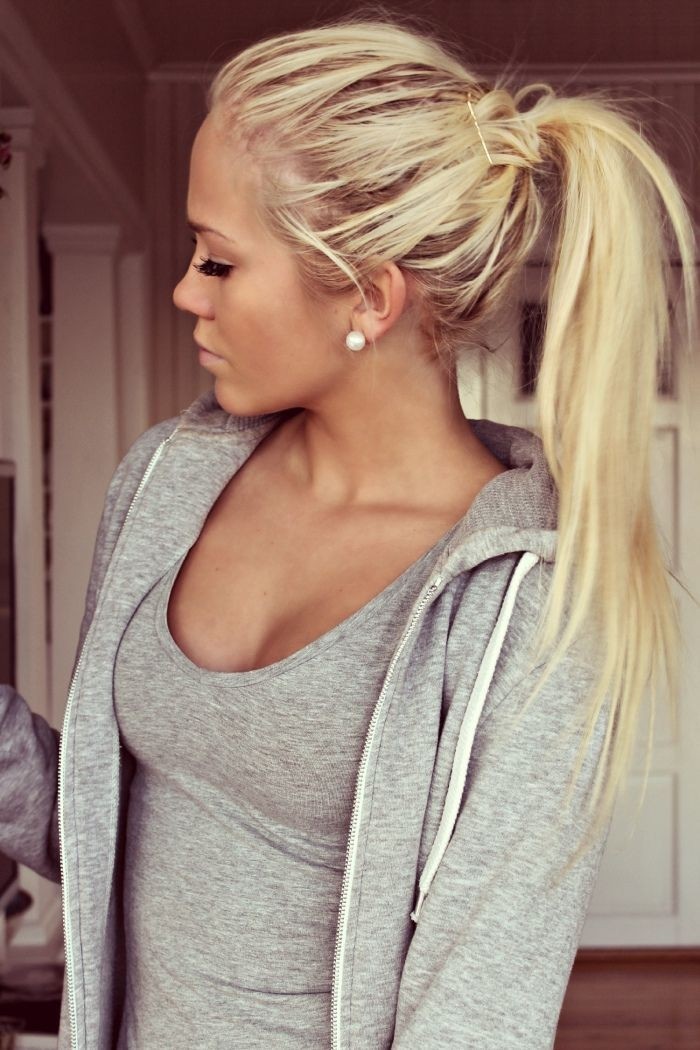 It is easy to style your long tresses into a high ponytail for every woman. You can adjust the position depending on your face structure.
Ponytail with Braids for Long Hair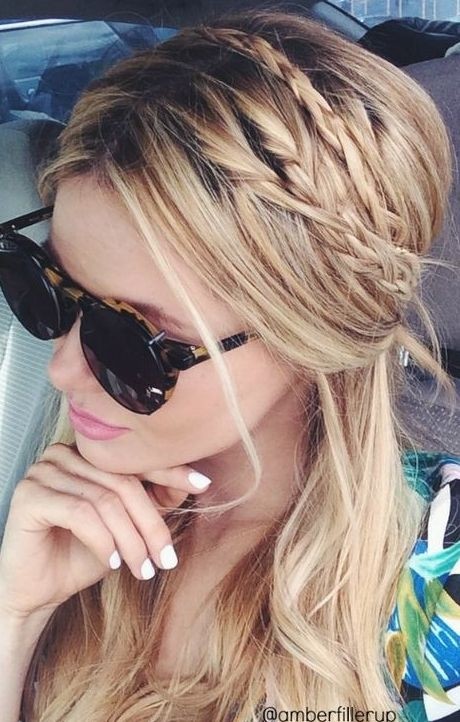 This is a very cute hairstyle with braiding details for young girls. They can make your messy ponytail full of style and fun.
Easy Ponytail for Everyday Hairstyles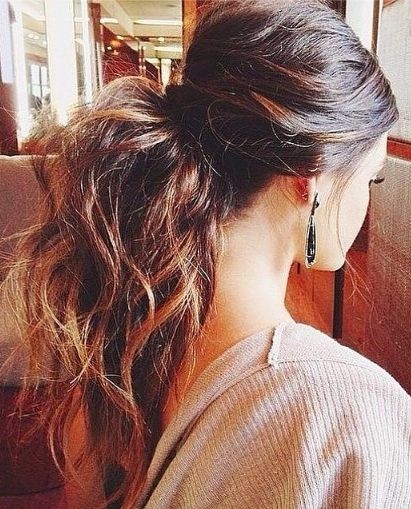 The long curly hair has much body and volume even in a messy pony. It is a perfect hairstyle for thin hair to get a fuller look.
High Ponytail Hairstyle for Long Face
There's no need to place a ponytail at the very center position each time. It will look ultra-cool when you make it slightly to one side.
Long Curly Hairstyle for Ombre Hair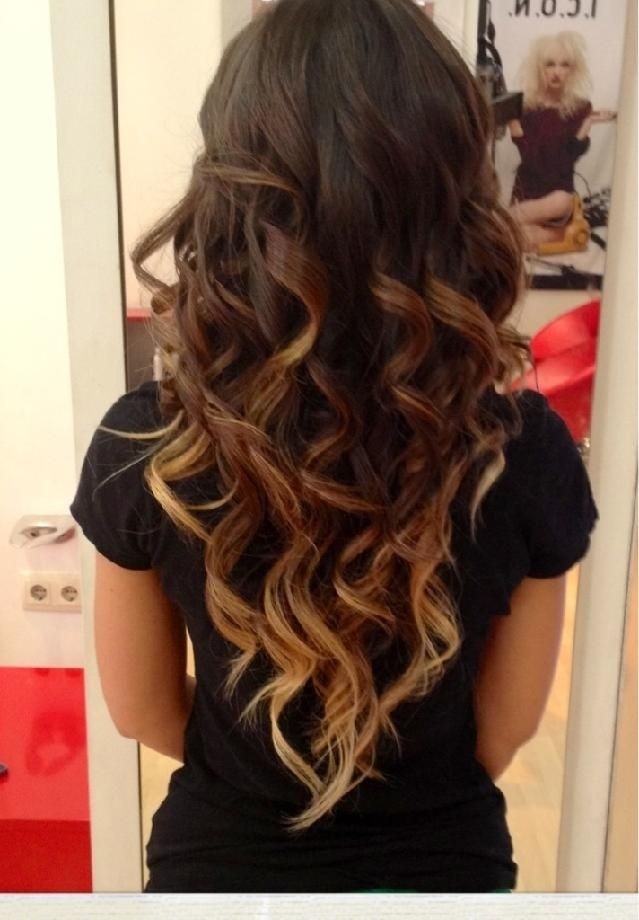 The long curly hairstyle looks so charming on brunette hair. Its rose-gold blond ends acted as a sense of fresh air to this dark colored hair.
Long Straight Hairstyle for Blond Hair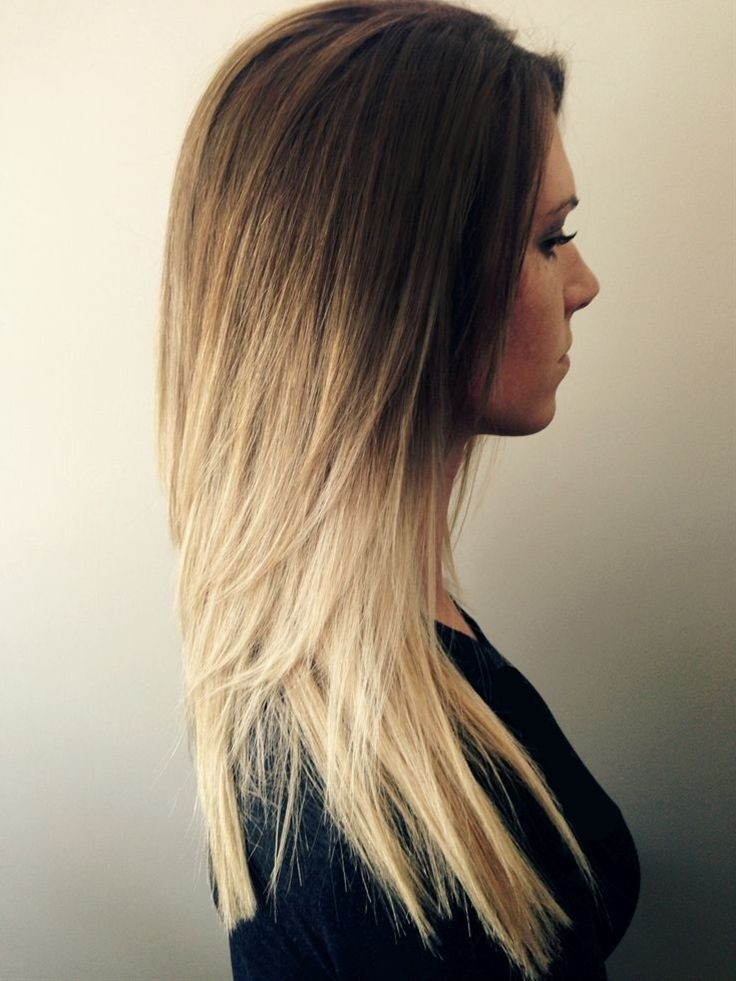 Straight hair will make any hairstyle look luscious and glowing. If you want to get this fabulous hair look, you should first keep your long hair in a healthy condition.
Long Wavy Hairstyle for Blond Hair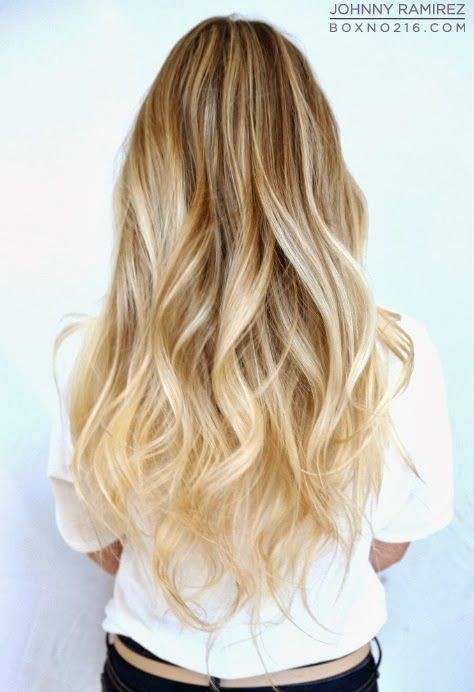 The long wavy hair looks so perfectly on blond-on-blond ombre hair. It is a great idea to experiment blonds of different tones altogether over the length.
Long Wavy Hairstyle for Ombre Hair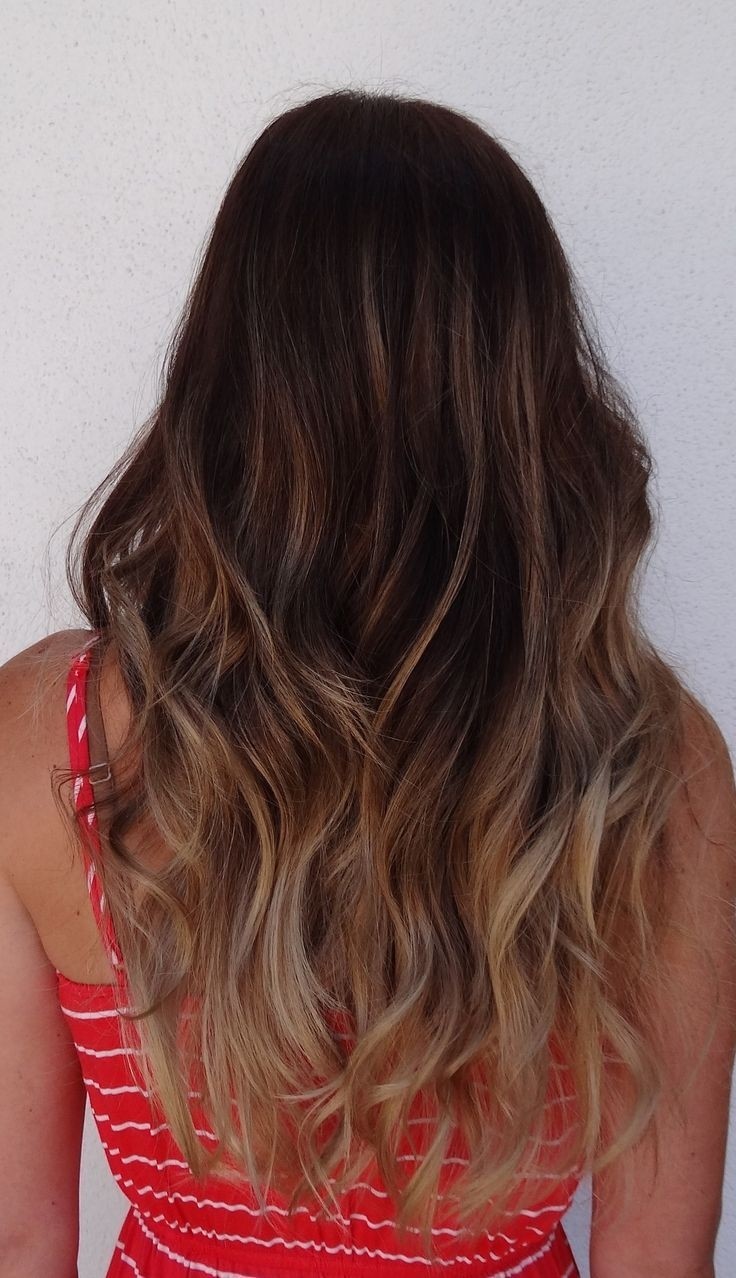 This is an ideal option for your oncoming holiday hair look. It will impress everyone with its natural-chic, soft beach waves.
Long Wavy Hairstyle with Headband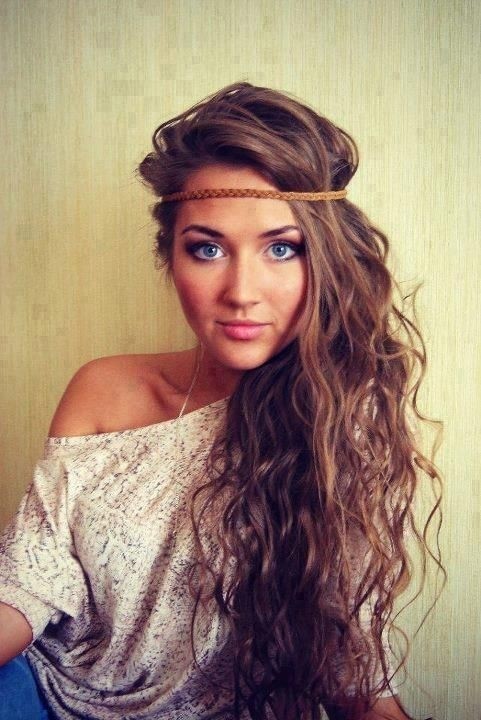 This is a pretty and boho-chic style to have a thin headband around the head. It also helps to keep your long curly hair in a fixed position.
Loose Side Braid for Long Hair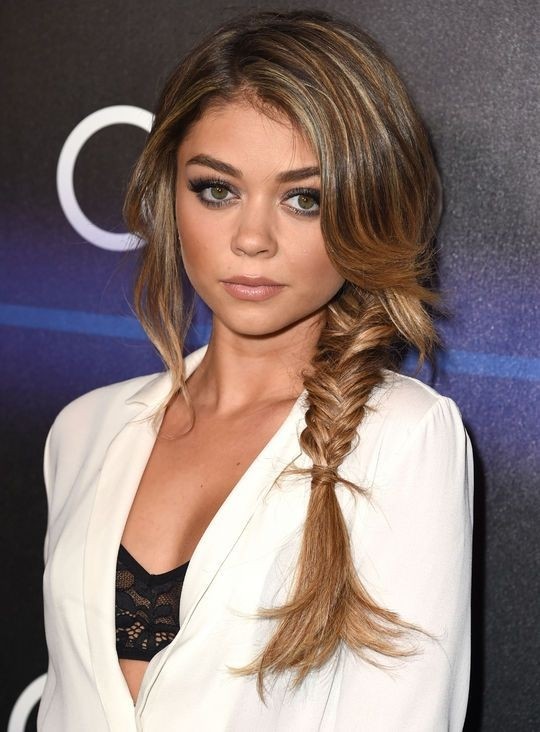 It is a great idea to make a loose fishtail braid of the stylish side ponytail. Besides, you can leave long front layers loose to frame your face shape.
Messy Long Wavy Hairstyle for Ombre Hair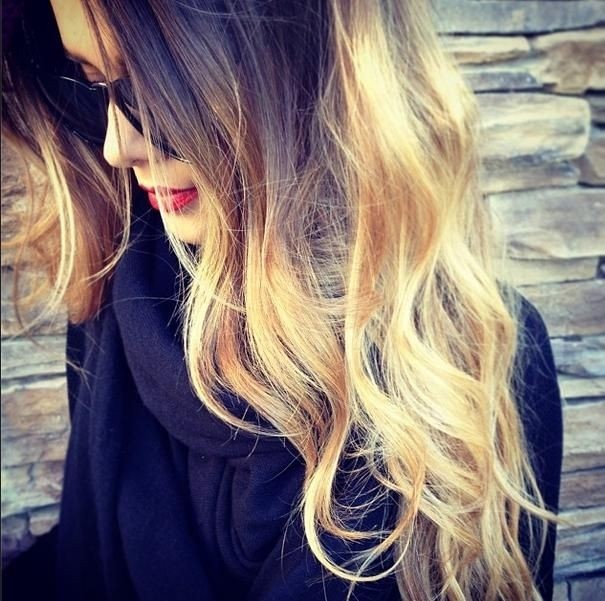 It looks trendy and fabulous to have the blond highlighted tresses over the shoulders. You can also style them at one side to create a party look.
Messy Low Ponytail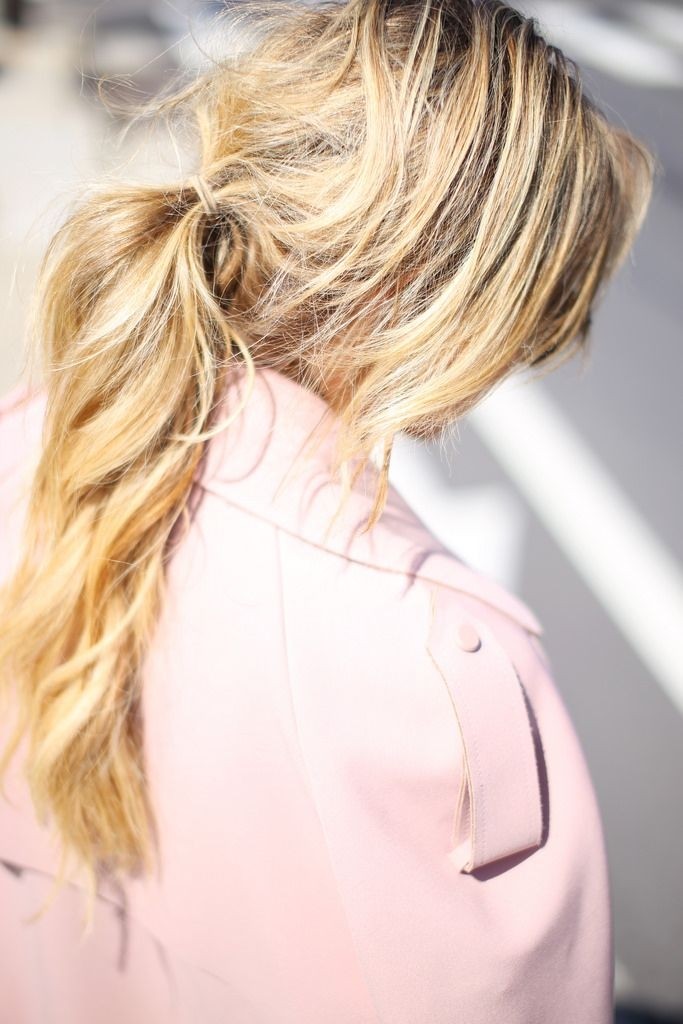 It is a trendy and chic way to style your ponytail in a lower position with a messy and tousled look this season.
Messy Ponytail for Long Ombre Hair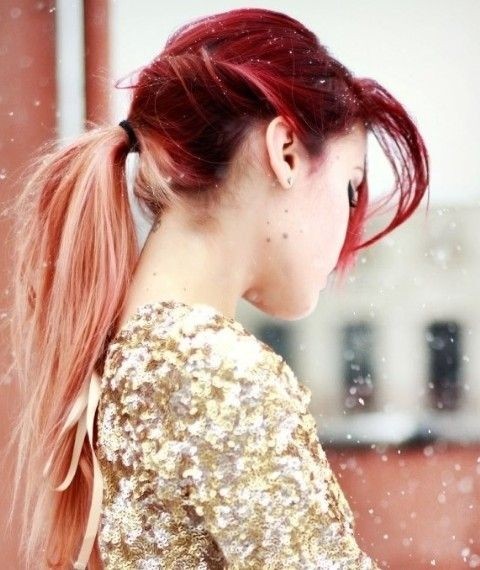 The loose ponytail is a best choice for our everyday hairstyles. It shows more wonderful when coupled with the magic ombre color.
Messy Topknot for Long Hair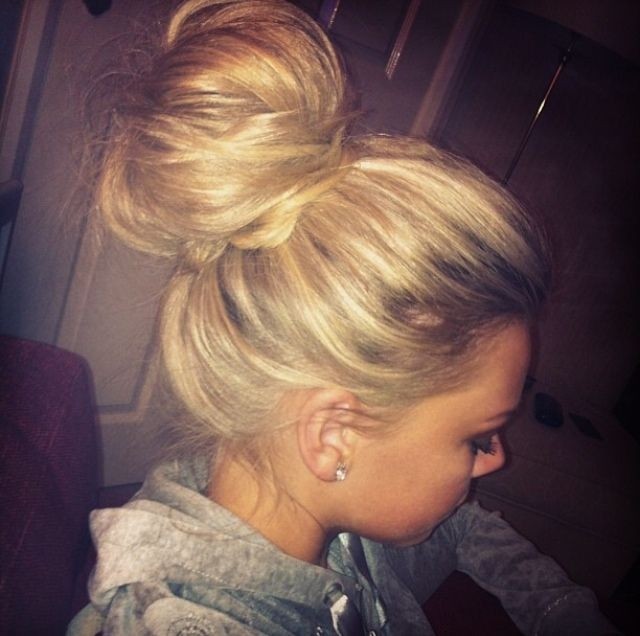 The updo hairstyle can work on mid-length hair to long hair. It is very easy to make and being an ideal option when your hair get dirty.
Messy Updo for Holiday Hairstyles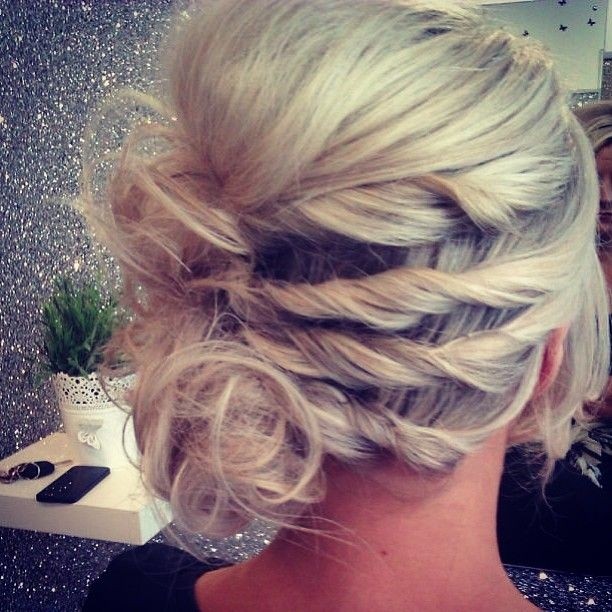 This messy-chic side bun is being super charming and attractive with several twisted strands at the back. You may need plenty of bobby pins if you want to get this look.
Messy, Loose Side Braid for Long Hair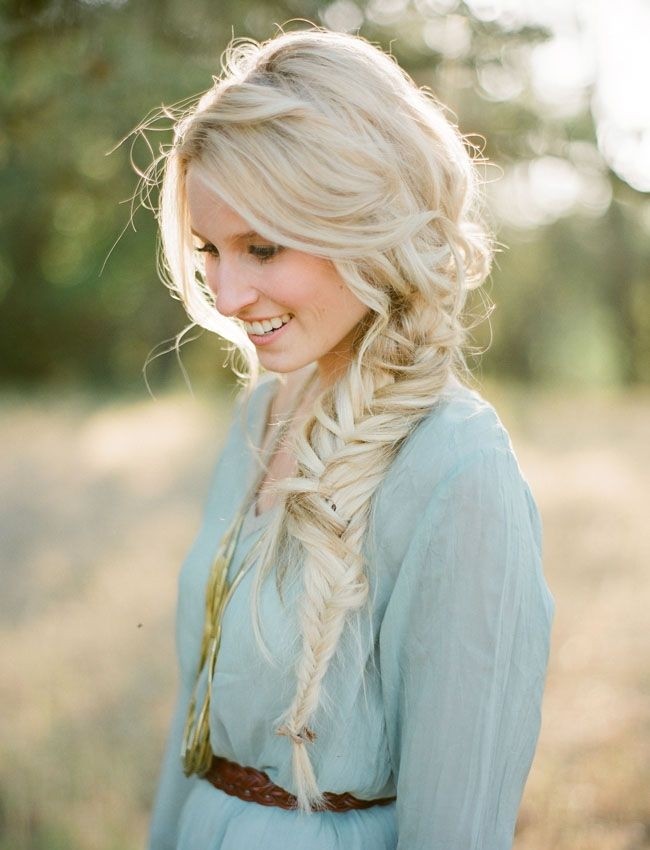 The messy fishtail braid works stunningly on blond hair and the longer, the better. You can tease up some tresses to achieve a natural-chic look.
Ponytail with Braid for Summer Hairstyles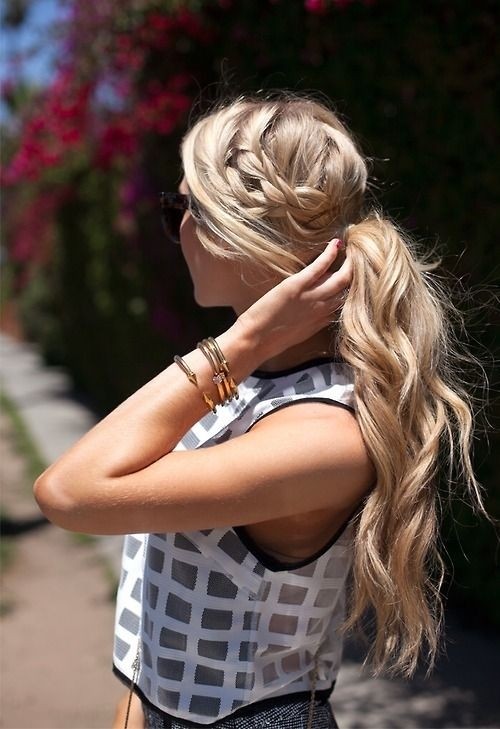 Here's a great hairstyle for your cool summer look. The ponytail can be made into totally different styles and looks as needed.
Loose, Side Braid Hairstyle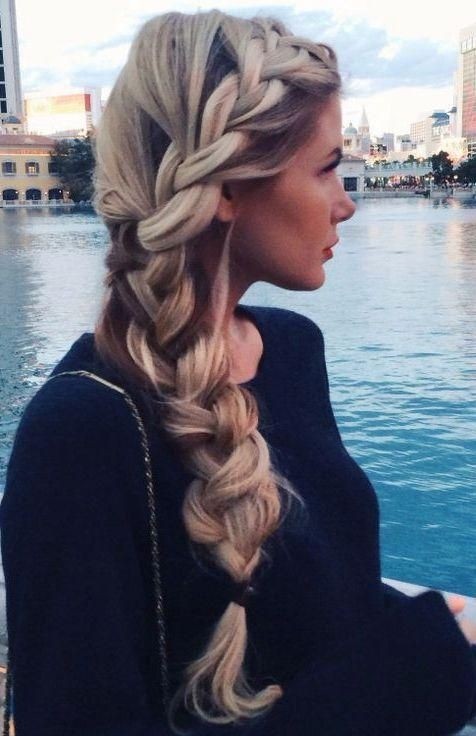 This is a special hairstyle which is featured with braided bangs. It is a best way to keep your hair out of face in a stunning way.
Straight Ombre Hairstyle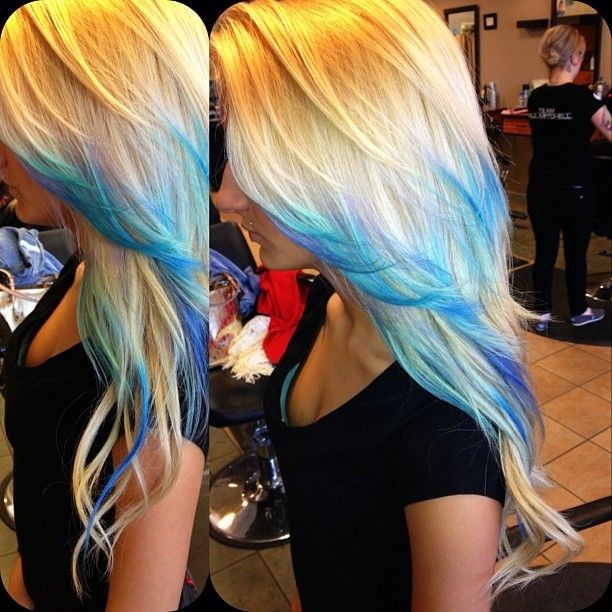 It really surprised us by highlighting the shorter layers with a different color. The whole style is full of beautiful textures and movement.
Stylish Braids on Braids for Long Hair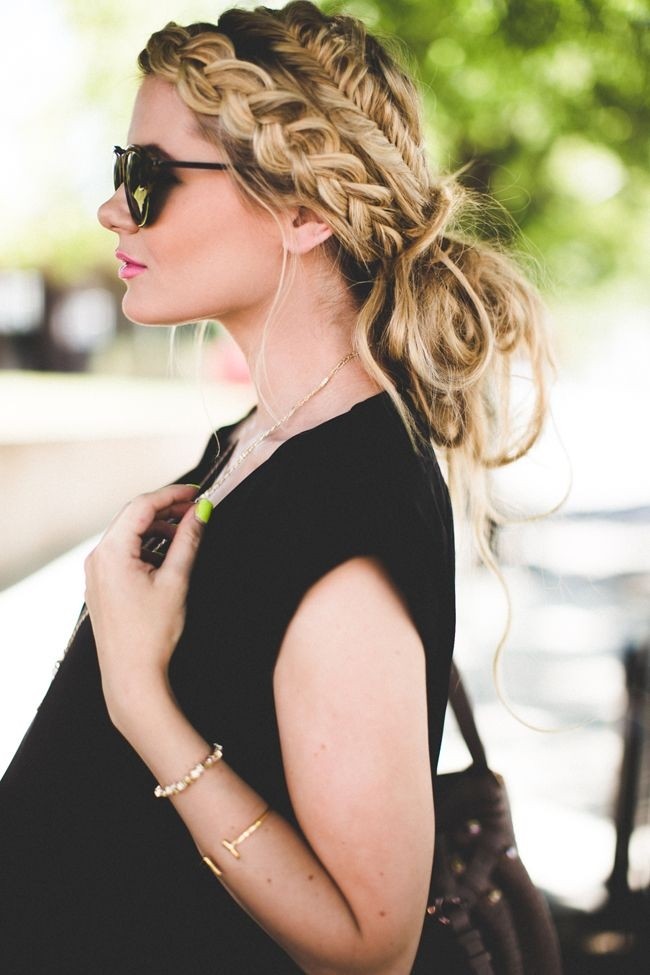 It is absolutely breathtaking to have different kinds of braids on your head at the same time. And this hairstyle would provide you with the great chance.
Twisted Ponytail for Everyday Hairstyles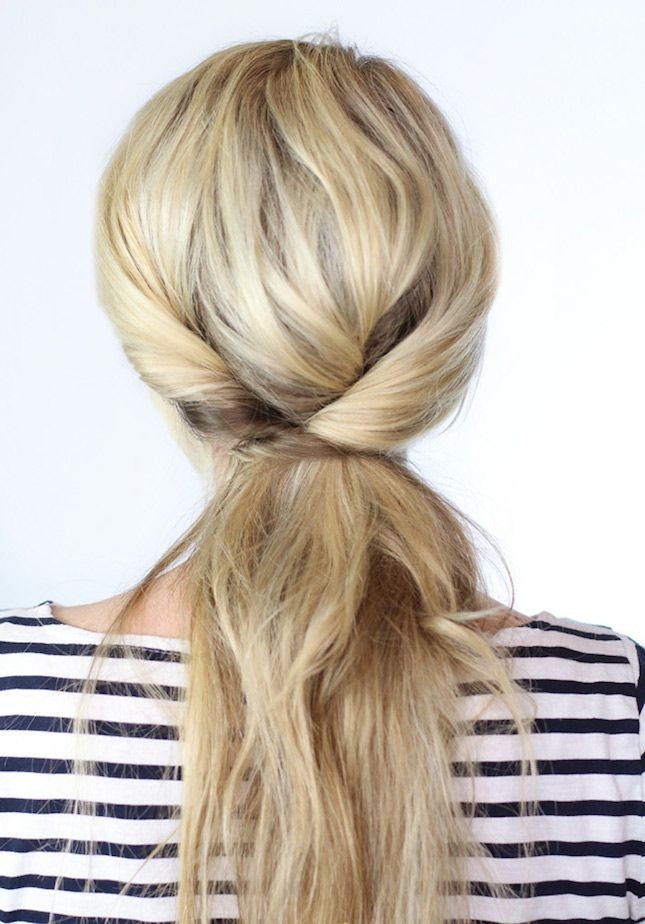 This is a quick way to deal with your long hair in the morning by twisting the side sections together into a low ponytail.
You can find more (hairstyles for long hair) on prettydesigns.com