The Best 10 Color Correctors for Perfectly Even Skin
Color correcting has become one of those things that makeup artist have been doing for years but people haven't known much about. The trick to color correcting is finding the right tools and colors that will cancel out pigmentation on your skin. When you use the proper color correcting colors underneath your makeup, you will be creating the perfect base for any product you apply on top.
Although color correcting has been around for years people have now begun being used as an everyday thing. More women are becoming interested in color correcting their face but do not know the proper colors or tools to do so. You do not have to be a makeup artist or a professional to be able to color correct your skin. If you use the right tools, you will be able to do so yourself right at the comfort of your own home. Here are the best  10 color correctors that will give you perfectly even skin.
10.
Physicians Formula Powder Palette Color Corrective Face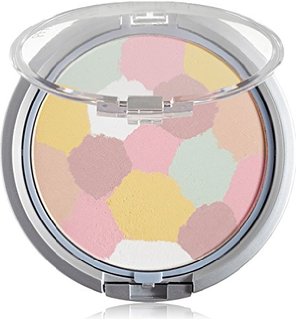 Physicians formula has created the easiest way to color correct your face. They have put together all the neutralizing colors and made a powder compact out of it. This color correcting compact can be used by anyone as it is extremely easy to use. Simply swirl a large foundation brush around all the colors and apply to your face. You want to do a subtle dusting of this before apply your foundation to give you a flawless finish.

9.
Tarte Rainforest of the SeaTM Wipeout Color-Correcting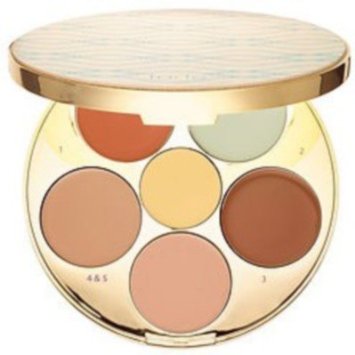 Tarte created a color correcting palette that will not only neutralize your skin if you have any redness but it will also warm up your complexion. This is a cream correcting palette which means all the products in the palette are creams that can be blended into the skin before and after you apply your foundation. They blend extremely well into the skin to give you a flawless finish.

8.
stila One Step Correct

Stila has created one of the easiest ways to color correct your face. They made a face serum that does all the work for you. All you have to do is apply this face serum to your face before your foundation and you will have brighter more even looking skin instantly. Do not forget to apply this face serum as you would any serum and let it soak into your skin for a couple of minutes or two before applying your foundation.

7.
e.l.f. Corrective Concealer, Erase and Conceal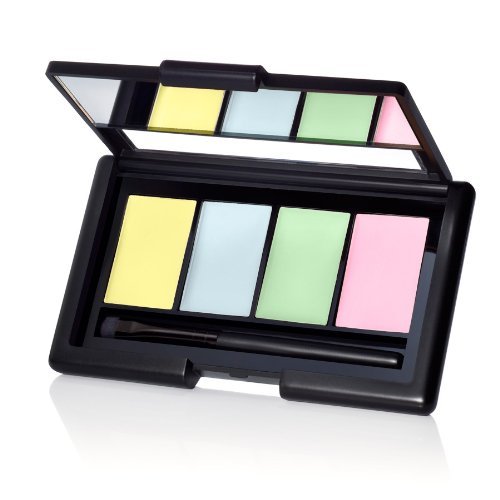 If you wish to correct all the imperfections on your face area by area like a professional would you may want to try something like this. This is a color correcting palette. What this means is there are individual colors that will neutralize any redness, uneven skin, darkness or even grey spots that you may have. By applying the proper colors to your face before your foundation you will be able to have the even skin you want.

6.
Ucanbe 15 Color Concealer Palette Cream Contour Kit With Brush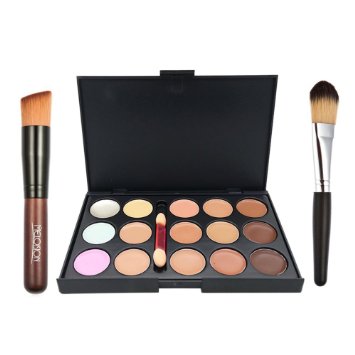 If you are a makeup artist or advanced in the makeup world, you may want to try something like this. This is correcting, concealing and contouring palette. You get everything you need in one palette. You can correct redness, blemishes, acne scars, discoloration and conceal your dark circles all with one simple product that also includes the proper brushes for you to utilize.

5.
L'Oreal Paris Studio Secrets Professional Color Correcting

Color correcting does not just pertain to acne scars, blemishes and discoloration. You can also color correct dull skin. There are numerous of reasons why you may have dull skin. One of the pain factors could be that your skin is lacking hydration. This primer is a color corrector that brightens up the skin while preparing your skin for your makeup application.

4.
BOBBI BROWN Corrector LIGHT PEACH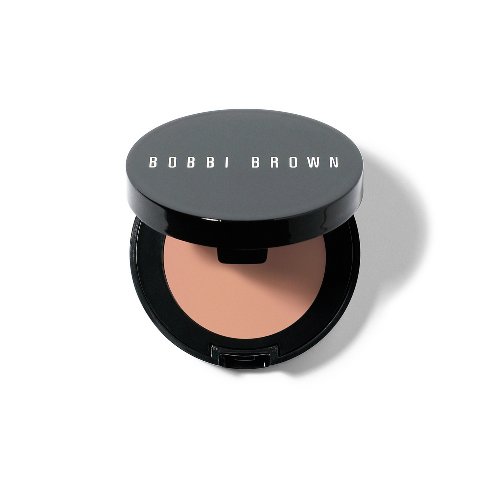 If you want to color correct your skin but do not want to layer multiple products this can be the solution for you. It is a corrector and concealer in one. It will correct everything you need corrected while giving you the coverage you need as well. You can use this under your foundation for an extra layer of coverage while it corrects your skin as well. Very simple to use. It is equally long lasting and will not move from where you place it.

3.
Clinique Moisture Surge Cc Cream Hydrating Colour Corrector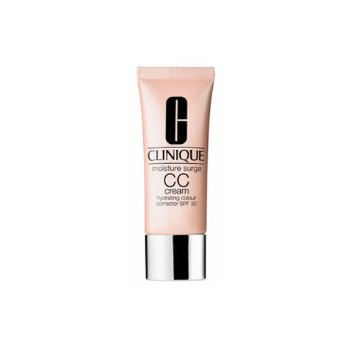 If you wish to color correct your face in one simple step while getting even skin and you can walk out the door after using only this product. This is the CC cream for you. This CC cream by clinique contains all your color correcting needs in one. It has your green, yellow, purple and orange mixed into a velvety, lightweight tinted moisturizer. You will not have to use any other product after you have used this one. Your skin will be hydrated and color corrected all in one easy step.

2.
Smashbox Cosmetics Photo Finish Color Correcting Primer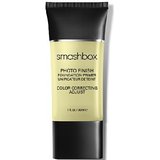 If you have dark spots and acne scars, this is the primer for you. This smashbox photo finish correcting primer is the perfect dark spot corrector. It is contains a yellow and green base to help neutralize the redness of any blemishes while helping with your dark spots that you may already have. This is a one step correcting primer, simply apply under your makeup and watch you face brighten up instantly while concealing your darker areas.

1.
L.A. Girl Pro Conceal Set Orange, Yellow, Green Correctors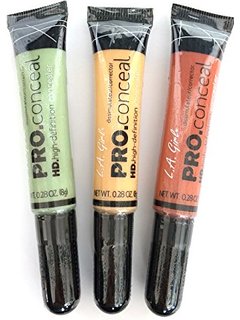 These are the perfect concealing correctors. They are creamy without being running and they blend beautifully to give you a seamless correction. They also work very well together so that you can blend colors where you need to. If you have trouble areas that need a little bit more correcting this would be ideal for that as they give you full coverage wherever you place the. These are to be used under your concealer as an extra layer of coverage for your problem areas.

Many people chose not to color correct their face because they are not aware of what products to use or how to properly utilize them. These color correctors are easy to use for any newbie or even a pro. If you color correct your problem areas on a regular basis let us know what products you prefer to use.