22 BestShort Haircuts for Thin Hair
For those girls who are born with thin hair, this post is specially written for you. Maybe you have few choices when you present yourself at salon. The very first hairstyle I'd like to recommend is the charming short curly hair. It will work best for blond tresses with a heart face shape. Besides, choppy layers can be another great choice to create a trendy look for thin hair. Take a look at our pictures below and be ready to get inspired!
Undercut Hairstyle for Thin Hair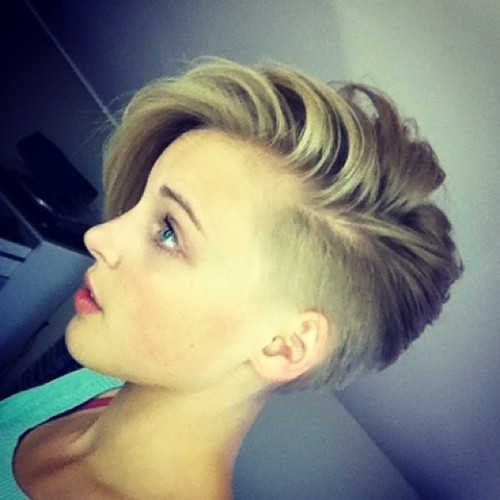 It is a trendy way to style your short hair with an asymmetrical cut. The long sweeping layers have made a big contrast with the undercut side.
Short Pixie Hairstyle for Oval Face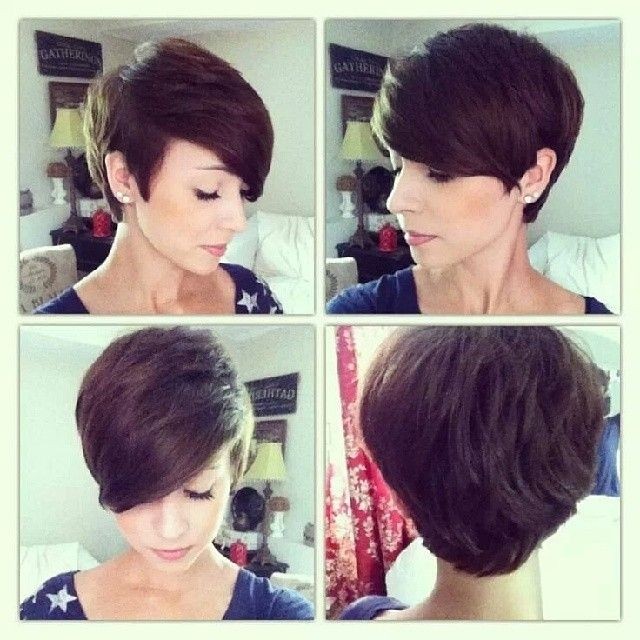 The short hair will look trendier with a deep side part. Keep the front sections of hair longer to frame your face shape.
Short Pixie Haircut for Thin Hair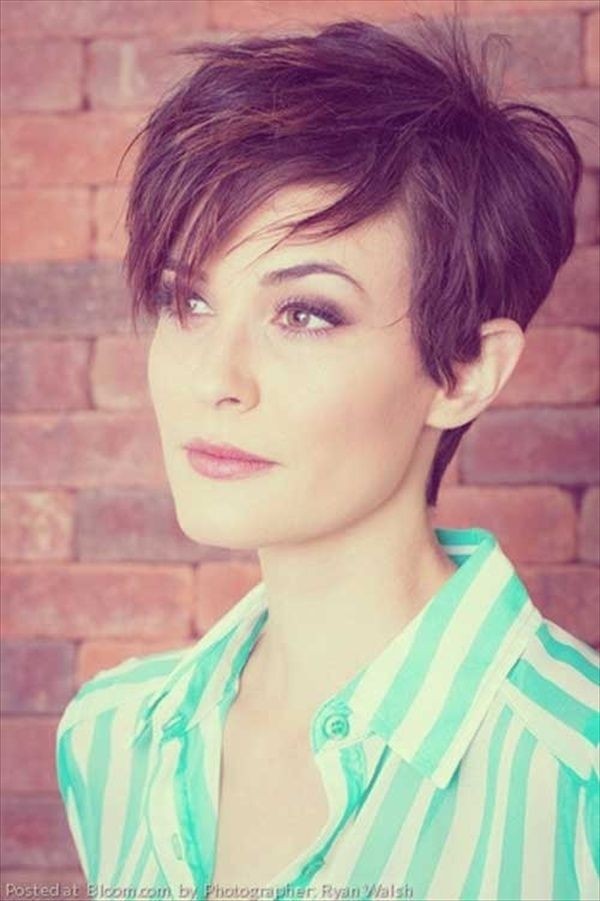 Short hairstyles can be so versatile and you can add piecey bangs to make it look more fabulous.
Short Hairstyle with Side Bangs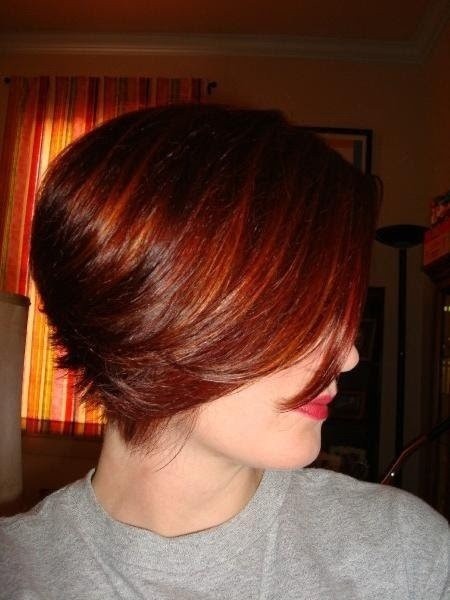 Red hair is really being an eye catcher in any occasion. Style it with long side bangs and it will work for all hair types.
Short Hairstyle for Women Over 40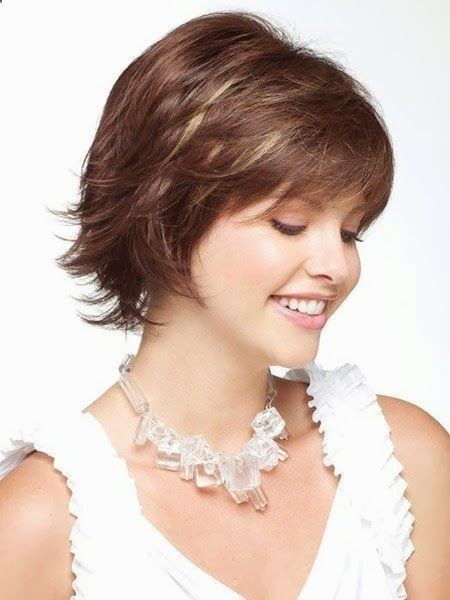 This short hairstyle looks really pretty and chic. It is an ideal option for young school girls who are in need of a low-maintenance hair for their everyday look.
Short Hairstyle for Women Over 40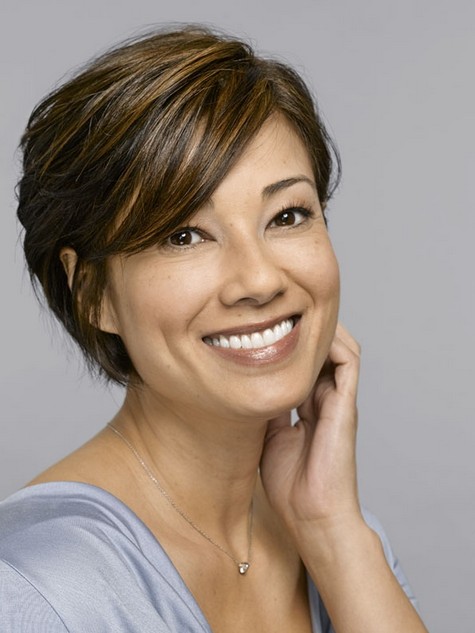 For those aged women, a right short hair cut will show you much younger than your real age. The stylish side bangs can be another big bonus for an ageless look.
Straight Bob Haircut for Thin Hair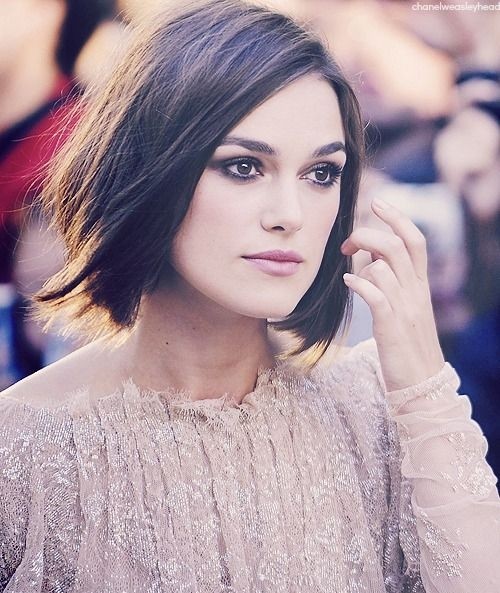 A straight bob haircut with layers of the same length can create a clean and neat look for office ladies. Its flattering shoulder length gives a good chance to show off your beautiful neckline at the same time.
Sleek Straight Bob Haircut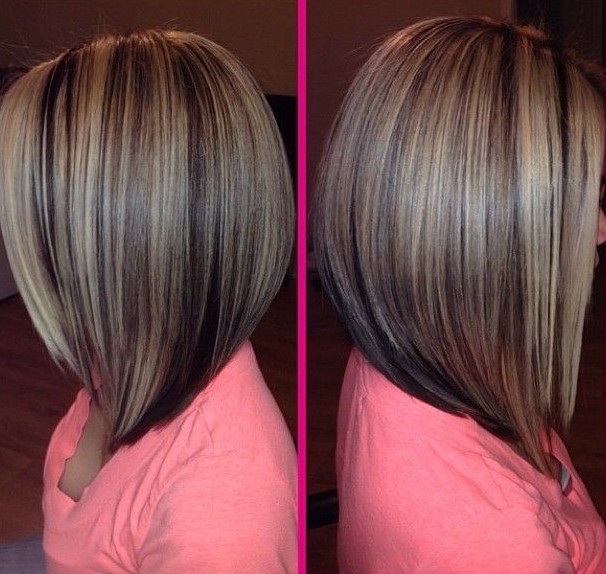 The basic bob cut will look perfect on sleek straight hair and you can pair it with your outfits of all styles.
Short Blond Haircut with Asymmetrical Cut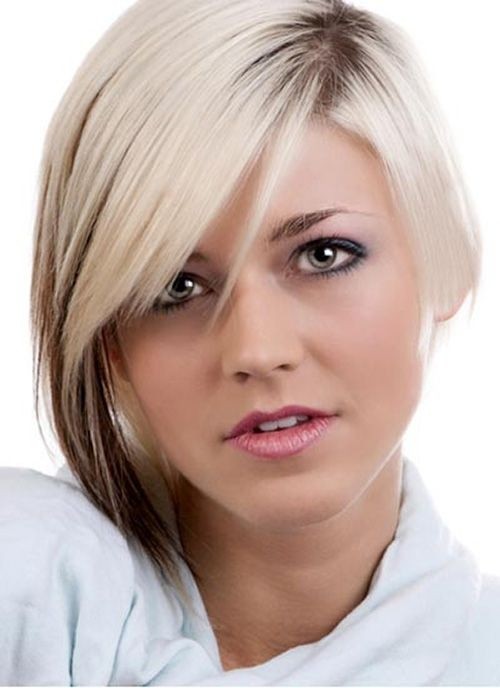 This short hairstyle is featured with an asymmetrical cut and two different colors. It darker colored ends are being able to create a stunning and special look.
Short Curly Hairstyle for Brown Hair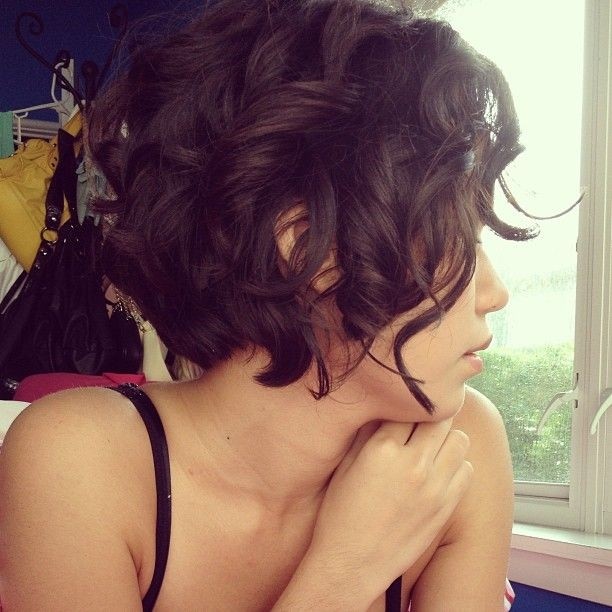 This short curly hairstyle reminds us of the glamorous 60's style. You can replicate this look with a small curling iron and hairspray.
Short Wavy Hairstyle for Ombre Hair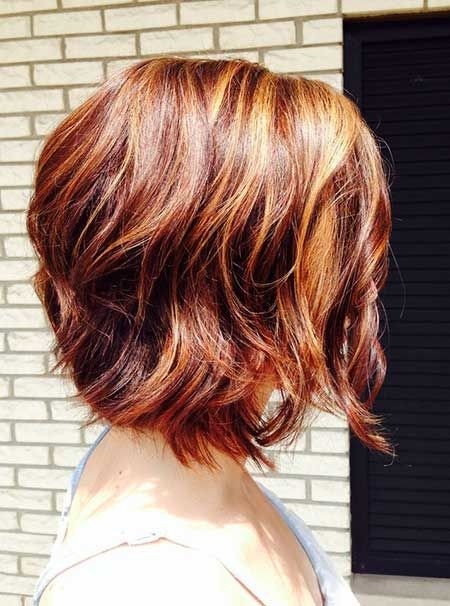 This is a perfect hairstyle for the oncoming holiday. The soft beach waves created a sun-kissed effect with the magic ombre technique.
Short Curly Hairstyle for Women Over 50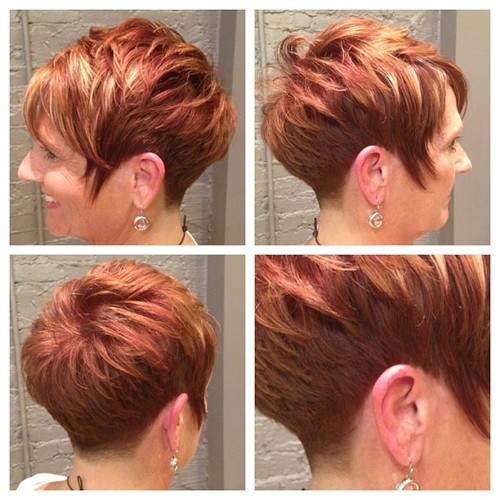 Layering is a great way to give extra dimensions and layers for thin hair. Subtle bangs can be also added as a big compliment to your hairstyle.
Short Curly Hairstyle for Blonde Hair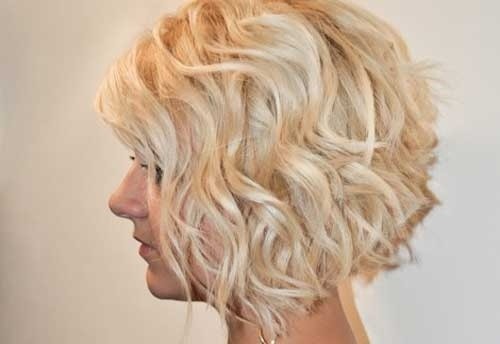 Curls would create a boosted volume for your hairstyle. It can balance out your imperfect face shape with widened length.
Short Blond Hairstyle for Thin Hair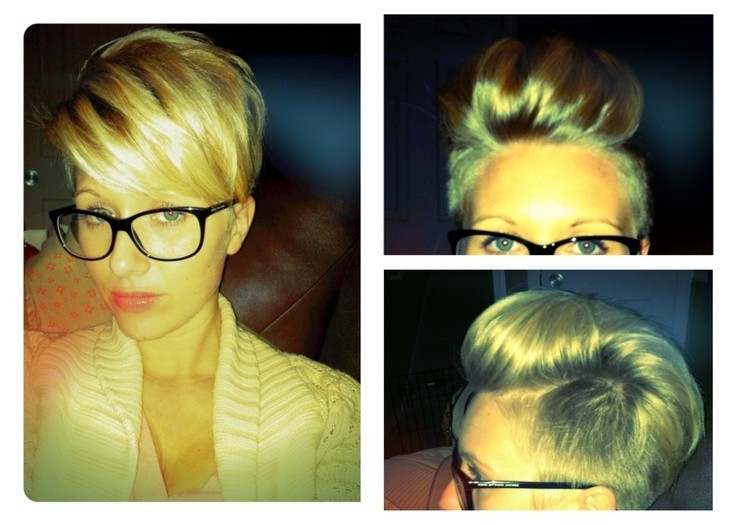 To create a totally different style with your short hair, why not sweep the long side bangs back for a Fauxhawk hair look? It is absolutely cool to pair with black glasses.
Short Blond Haircut for Thin Hair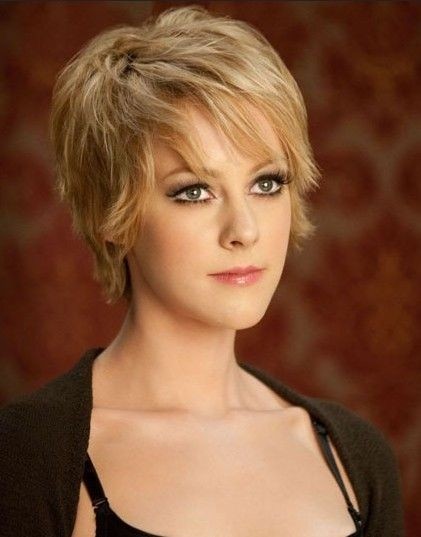 If you want to make a cute look of your short hair, this blond curly one can be a good choice. Keep some layers a little longer for an overall softening effect.
Long Pixie Haircut with Side Bangs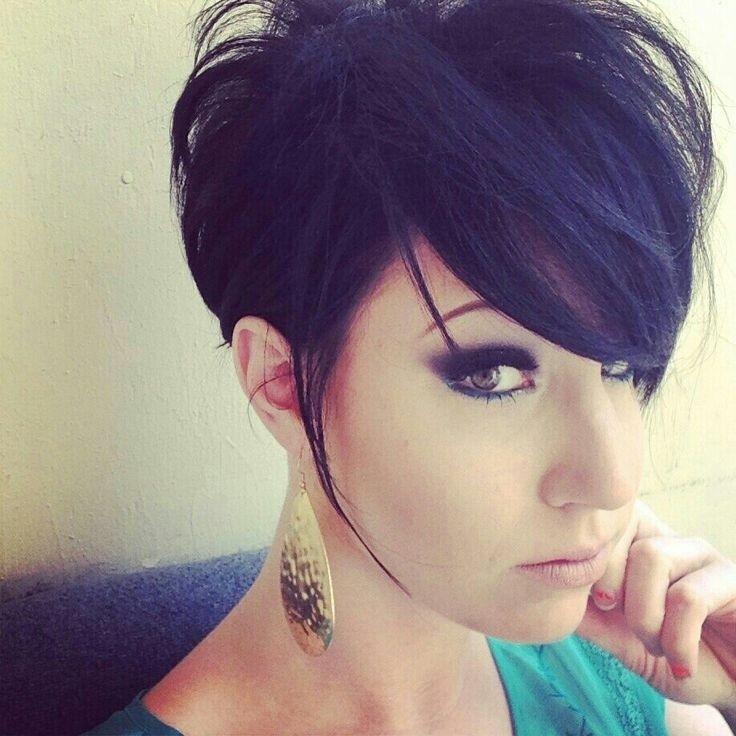 This short hairstyle proved that the pixie cut will look extremely stunning and luscious on darker colored hair. Besides, a few longer layers can emphasize the feminine sense for your final style.
Layered Short Blond Haircut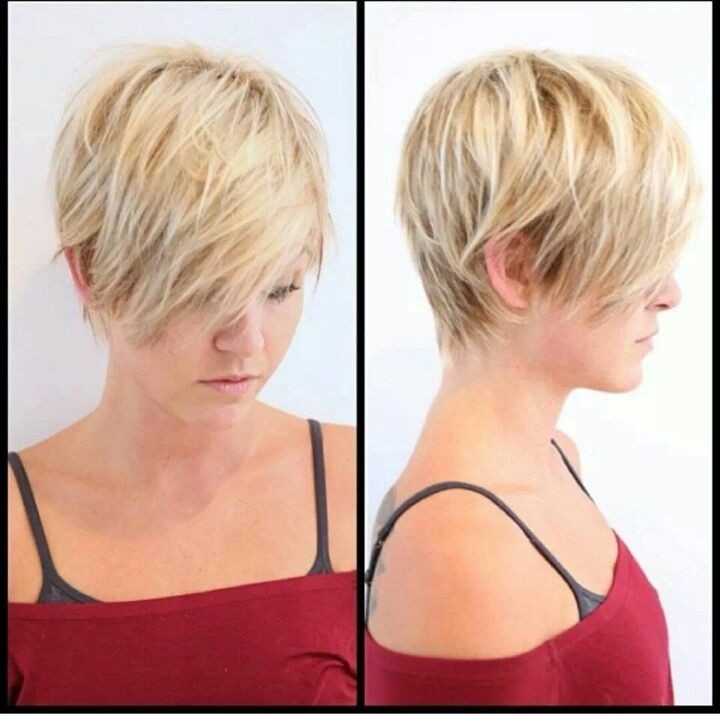 The short hair will look contemporary and modern-chic when styled in a messy look. You can define the hairstyle with hairspray for shine and hold.
Graduated Bob for Thin Hair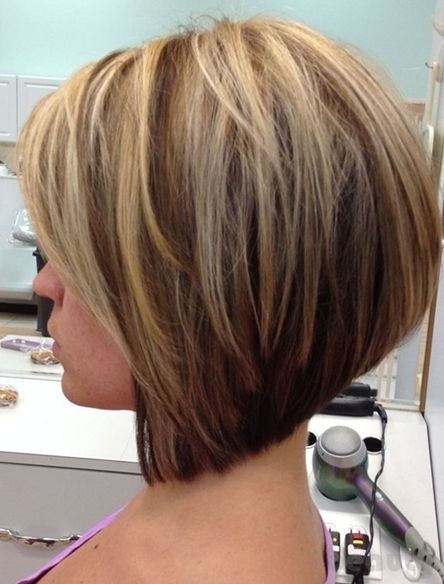 It is always being a safe choice to make a round bob cut for your mid-length hair. Style it with layers of graduated lengths to avoid dullness of the final look.
Blond Bob Hairstyle for Thin Hair
It is an effective way to upstyle your short hair look with choppy layers. What you need to do is to place them casually throughout your head.
Best Short Bob Haircut for Blond Hair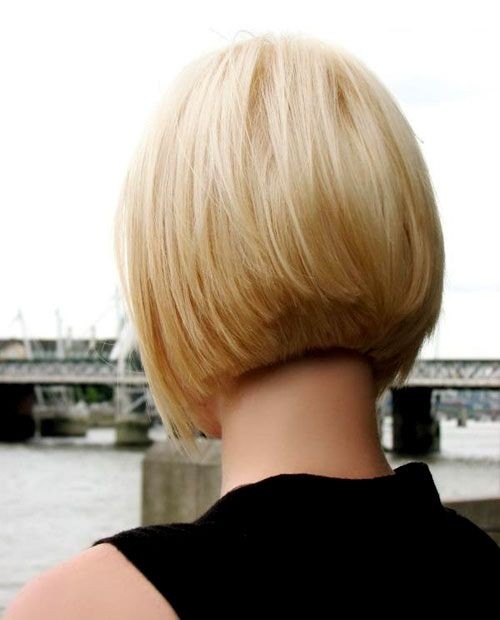 This blond bob haircut is an ideal option for a summer look. It is absolutely cool to update the bob style with a blunt cut at the back.
You can find more (hairstyles for thin hair) on prettydesigns.com