16 Latest Pixie Haircuts for Women Over 30
As the celebrities have led the pixie trend for us, it is a high time to cut your long hair short this season. There're many ways to wear a short haircut fashionable and trendy for women. If you still want to look a little feminine, you can keep long layers at the front or side. Besides, you can also style your pixie with soft waves and curls. Sometimes, some hair accessories can be also added as you like. Follow us with some latest pixie hairstyle trends in this post!
Layered Pixie Haircut for Woman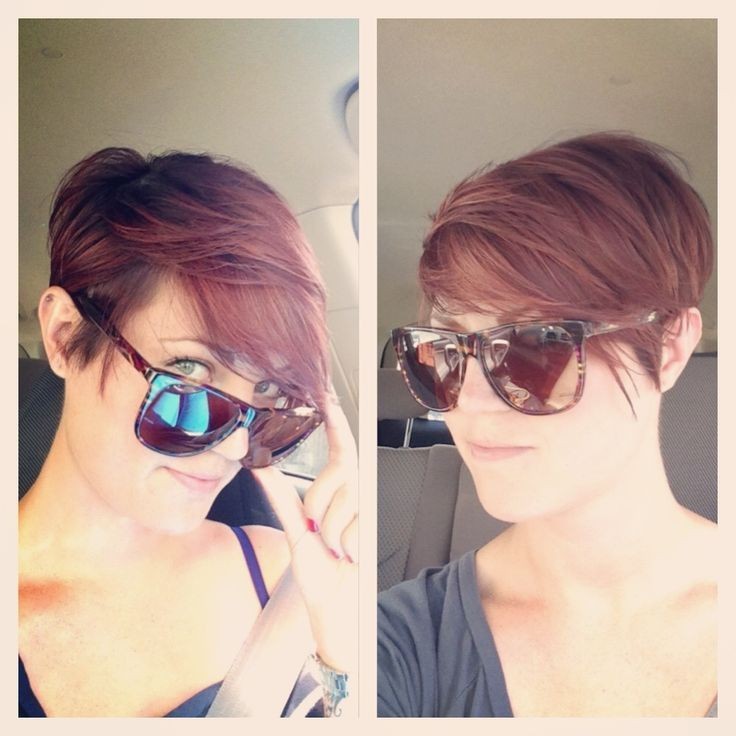 It is a great way to update your short pixie cut with long layers this season. They will give a strong feminine sense for your hair look.
Messy Pixie Haircut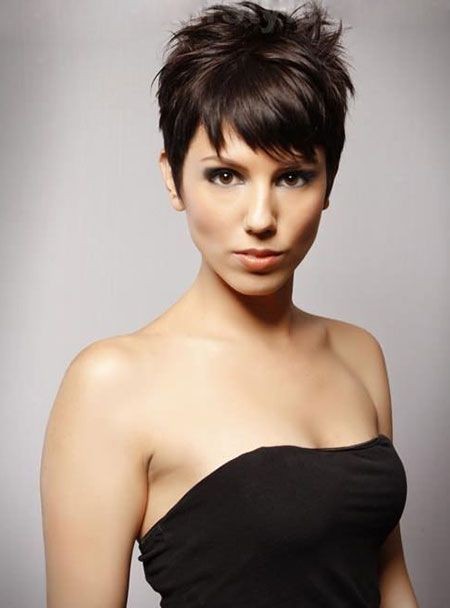 If you've got tired of the polished style, just try out this messy pixie for your next hair look. Scrunch the ends with hair pomade for a bit tousled effect.
Cute Red Pixie Haircut for Girls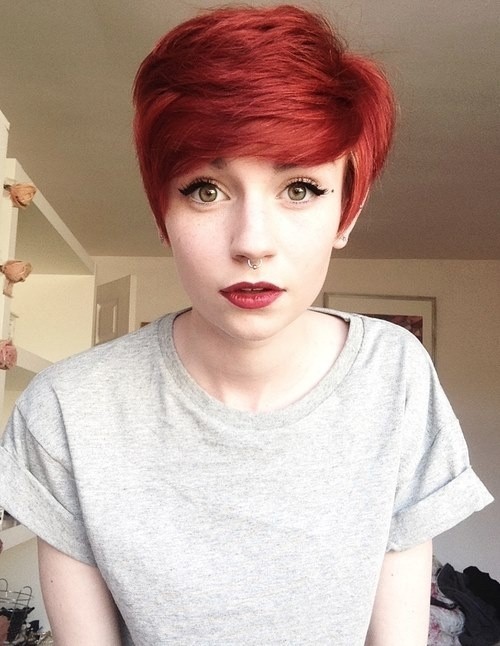 As the Mascara red is being so popular in fashion trends, so why not try it on your hair? The red pixie cut is definitely an eye catcher on street.
Layered Pixie Haircut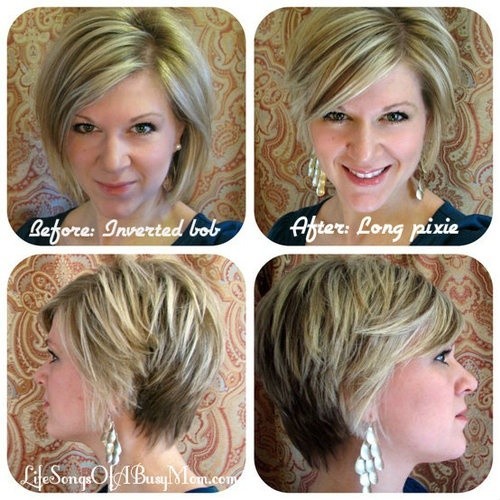 This is a longer version of the pixie cut. It is styled based on an inverted bob. Shorter length tresses made this short hair look vibrant and youthful.
Short Pixie Cut with Layers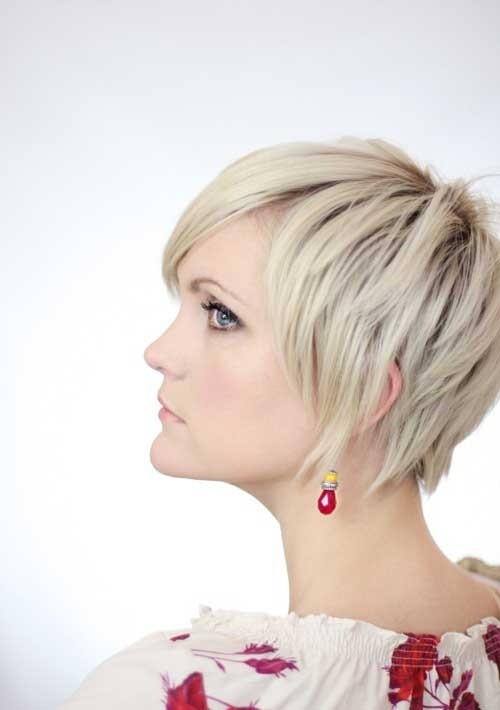 The razor cut layers can add dimension and depth into this blond pixie cut. Its locks around the ear make this hairstyle look special and feminine.
How to Style Pixie Hairstyle
Do you want to make a trendy look from your short hair? Blow dry your hair with a round brush and use styling products for extra shininess and hold.
Pixie Haircut for Black Hair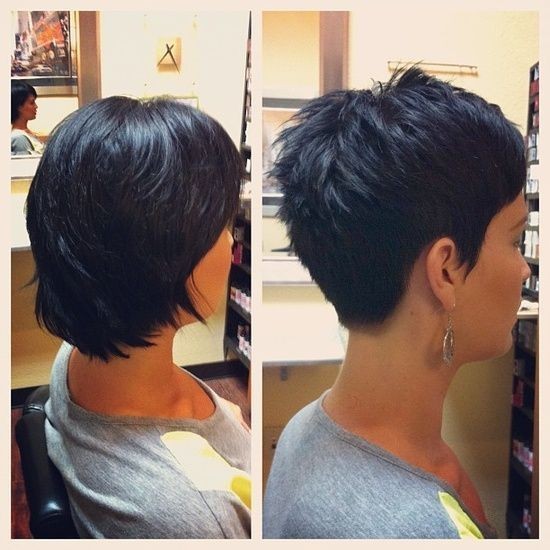 This short crop haircut looks luscious and stunning on black hair. You can add subtle fringe at the front to polish your face shape in a flattering way.
Cool Pixie Haircut for Black Women
The short pixie cut would look wonderful on natural curly hair for African American women. It looks effortlessly cool with their dark colored skin.
Pixie Haircut with Side Bangs for Blond Hair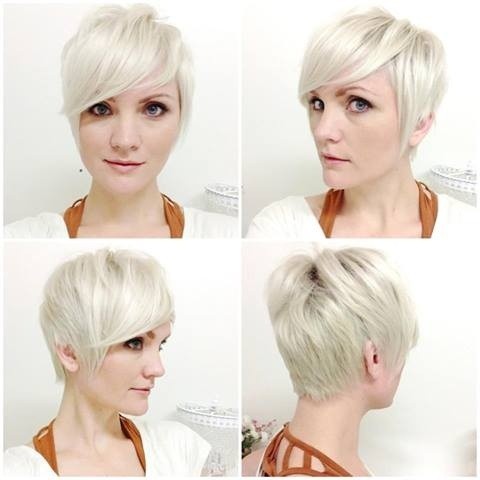 Blond hair will make every hairstyle look gorgeous for women. It will be a good option if you cut your long hair short in summer time.
Pixie Hairstyle with Headband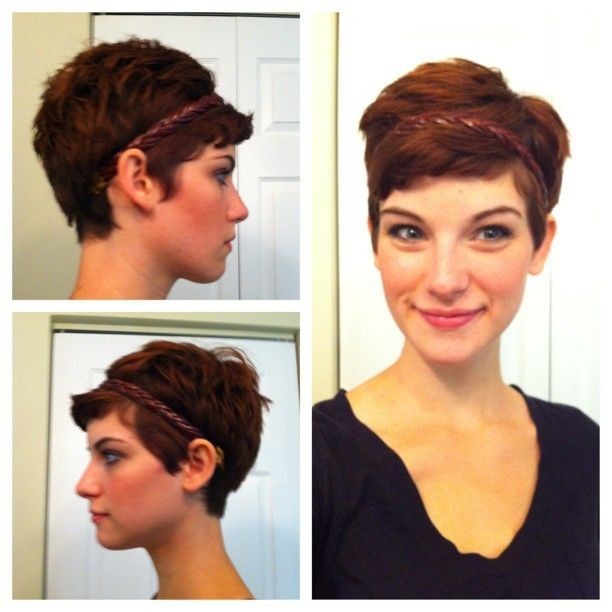 The headband is one of the most useful hair accessories in the world. It can add another detail and definition into a cute pixie cut.
Pixie Hairstyle with Purple Highlights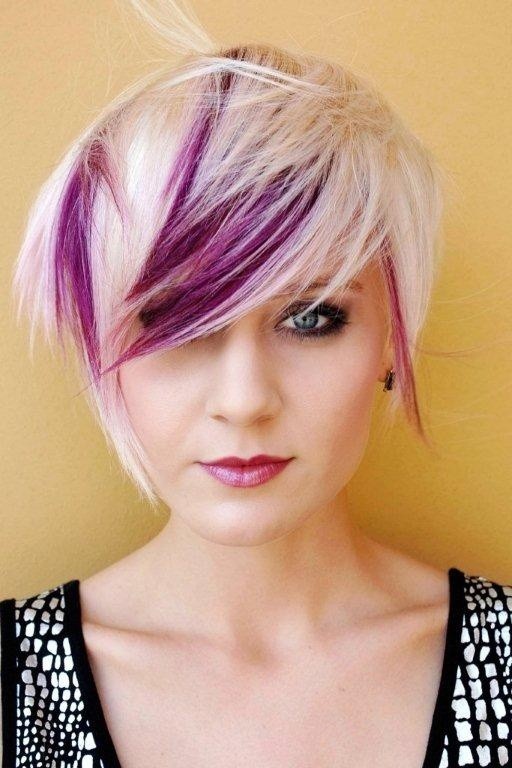 It is definitely impressive to highlight your ash blond tresses with purple. This striking shade is being able to give another definition to this short hairstyle.
Short Pixie Haircut for Curly Hair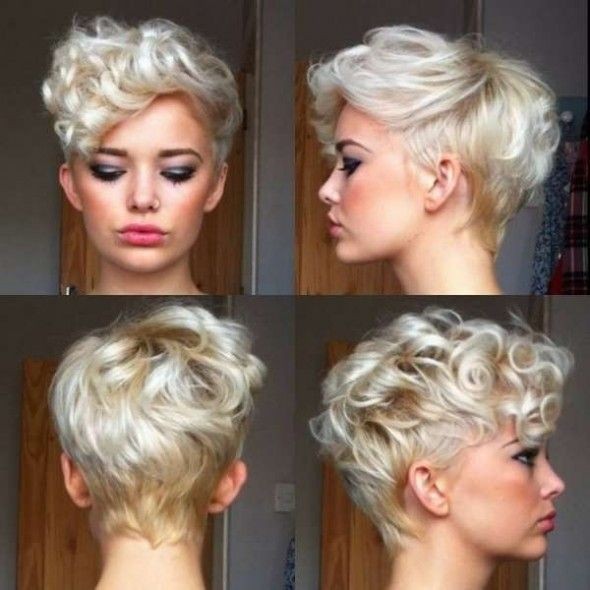 There's an impressive way to make your short hair look as glamorous as long hairstyles. Style the front sections of hair with bouncy curls for a splendid finish.
Short Pixie Haircut with Curls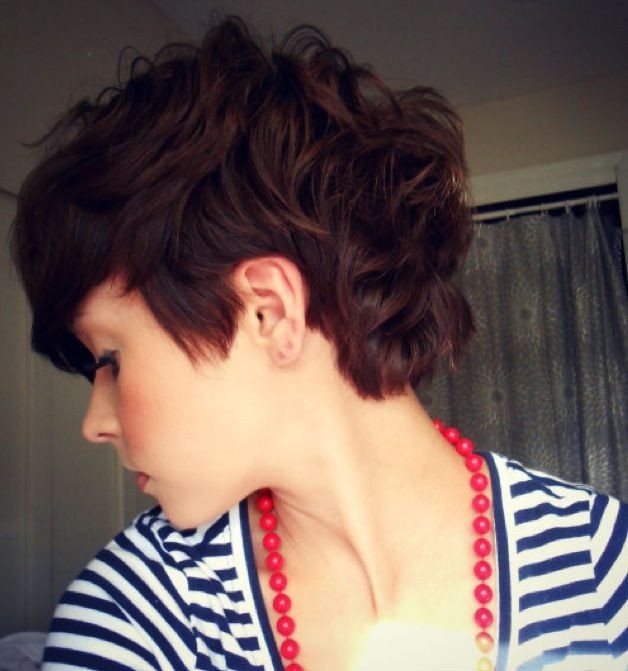 Style your short hair with curls and they will make your hairstyle full of volume and fun. It is a best choice for young teenage girls.
Blond Pixie Haircut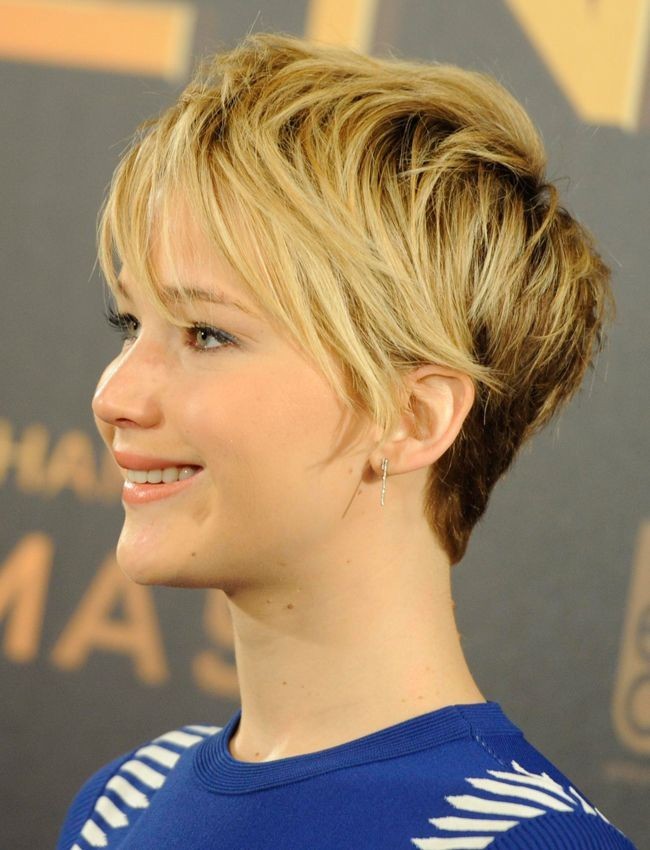 Piecey bangs with longer length will be able to create a slimming effect for one's face look when styled to one side.
Short Wavy Pixie Haircut with Side Bangs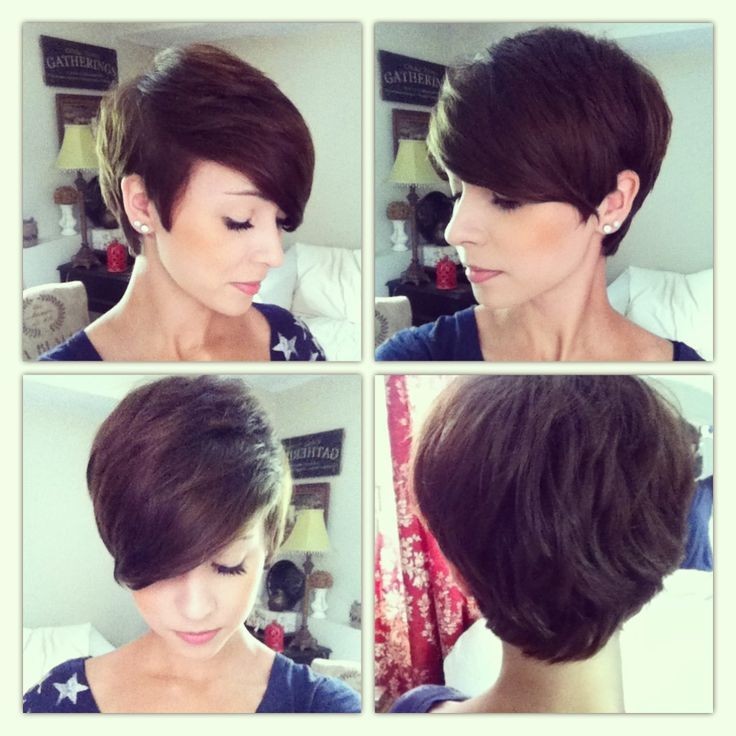 Short layers will make your hairstyle with body and textures. You can add long side bangs to create an overall slimming effect for your face.
You can find more (pixie haircuts) on prettydesigns.com