Chic Braided Updo: Unique Looped High Volume Chignon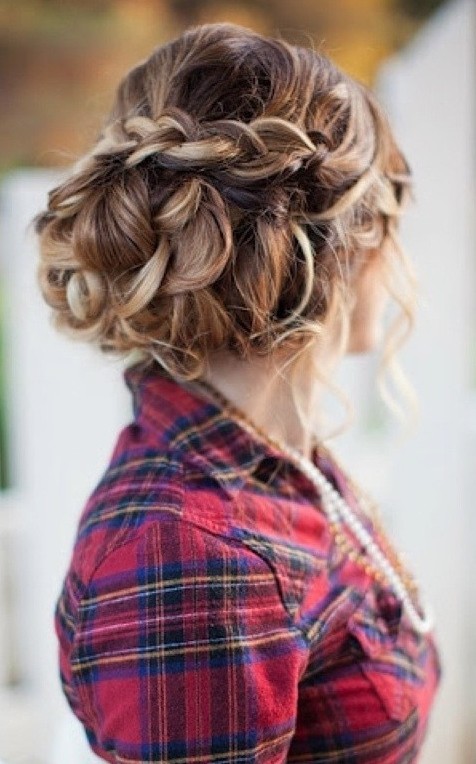 This is a real show-stopping upstyle, which incorporates the very latest highlighting and styling techniques!
The side braid begins from a curved tress and continues around the head showcasing the fabulous contrast between the blonde and dark tones.
Pretty wisps frame the face with casual, relaxed ringlets and textured 'loose' ends soften the hairline all around the head.
Beneath the braid is an amazing looped and overlapped messy chignon creating fabulous shape and volume at the back of the head.
And the up-to-the minute highlighting technique accentuates the exciting movement and texture in this unique chignon perfectly!