Budget-Friendly Options For Stunning Engagement Rings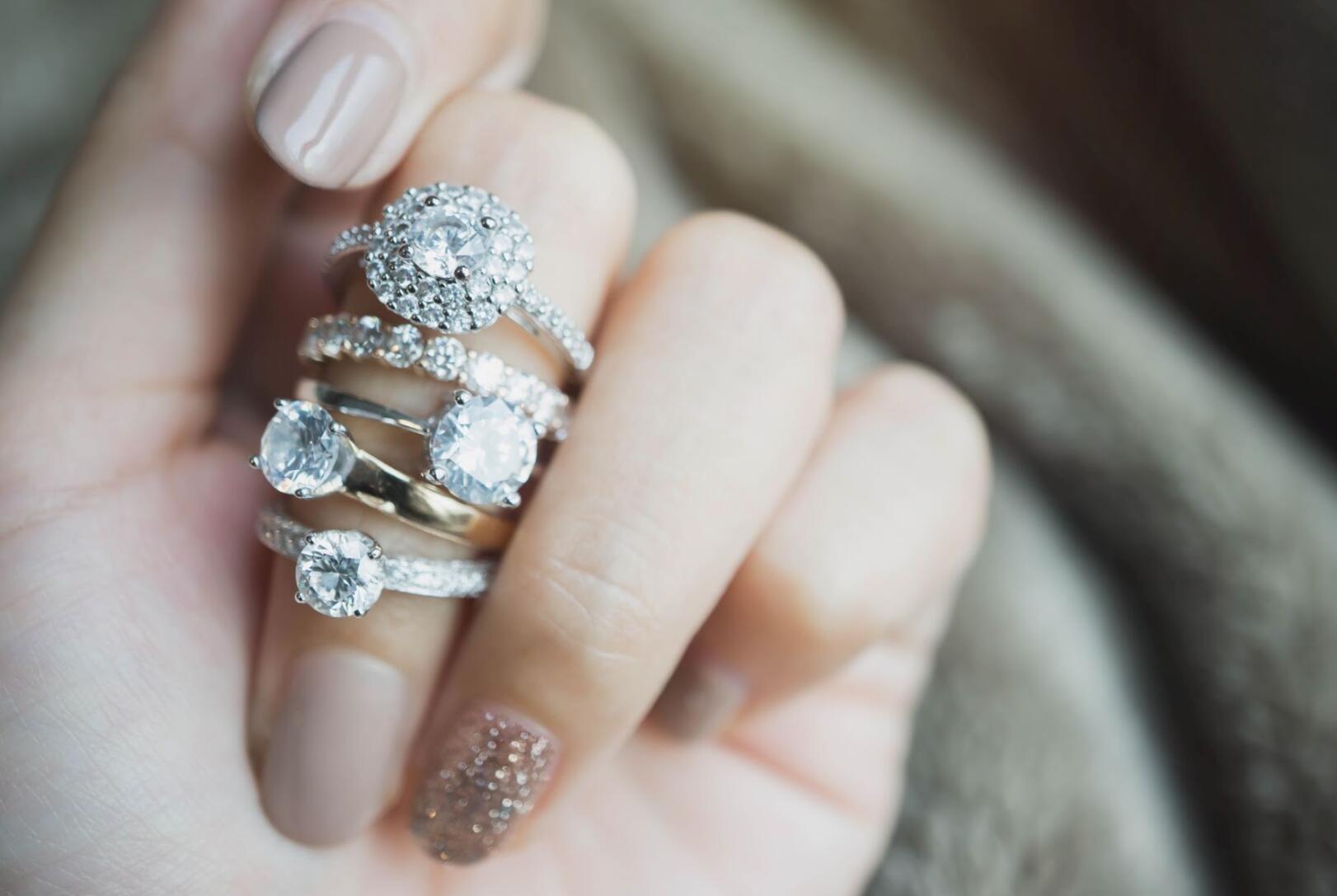 When it comes to life's monumental moments, an engagement stands out as one of the most significant, with the ring being a symbolic centerpiece. However, finding a beautiful engagement ring that won't break the bank can seem impossible in a world where extravagance often overshadows practicality.

But fear not because stunning, budget-friendly options exist if you know where to look and what to look for. With a bit of knowledge, creativity, and savvy shopping strategies, you'll discover that an engagement ring can be both breathtakingly beautiful and wallet-friendly. So, step into this fascinating world and learn how to secure that dream ring without draining your bank account.
Online Jewelry Shops
Online shopping has revolutionized the quest for affordable yet beautiful engagement rings. By choosing to buy lab-created diamond engagement rings online with lab-created diamonds, you can expand your options to over 30 diamond shapes that can fit any setting from modern to vintage-inspired.
These diamonds, identical to their natural counterparts but more affordable, further expand your possibilities for finding the perfect ring that fits your budget. This blend of convenience, diversity, and innovative choices makes online shopping a favored route for the budget-conscious shopper.
Purchasing online can also help you bypass the high overhead costs that physical stores have to deal with. These savings are often passed onto the customer, meaning you'll find attractive options at significantly lower prices than brick-and-mortar stores. Plus, there's the bonus of reviews and customer feedback right at your fingertips, providing you with more information to make an informed decision.
Alternative Gemstones
If you're not strictly set on having a diamond engagement ring, considering alternative gemstones can be a fantastic way to keep costs down and find your style. Stones like sapphires, rubies, and emeralds can make equally stunning, unique, and budget-friendly engagement rings.
These gemstones not only offer a broad spectrum of colors to suit individual tastes but are also durable enough for everyday wear. Plus, opting for a non-traditional gemstone ring is a great way to add a personal touch to this significant piece of jewelry, allowing you to truly highlight your unique taste.
Lesser-Known Jewelers
Popular, well-known jewelers often have hefty price tags attached to their brand name, even for their most basic designs. Opting for lesser-known or local jewelers allows you to get beautifully crafted rings at a fraction of the price.
Many local jewelers are skilled craftsmen who take pride in their work, offering unique designs and personal service. Don't overlook them in your quest for the perfect engagement ring.
Rings With Simple Designs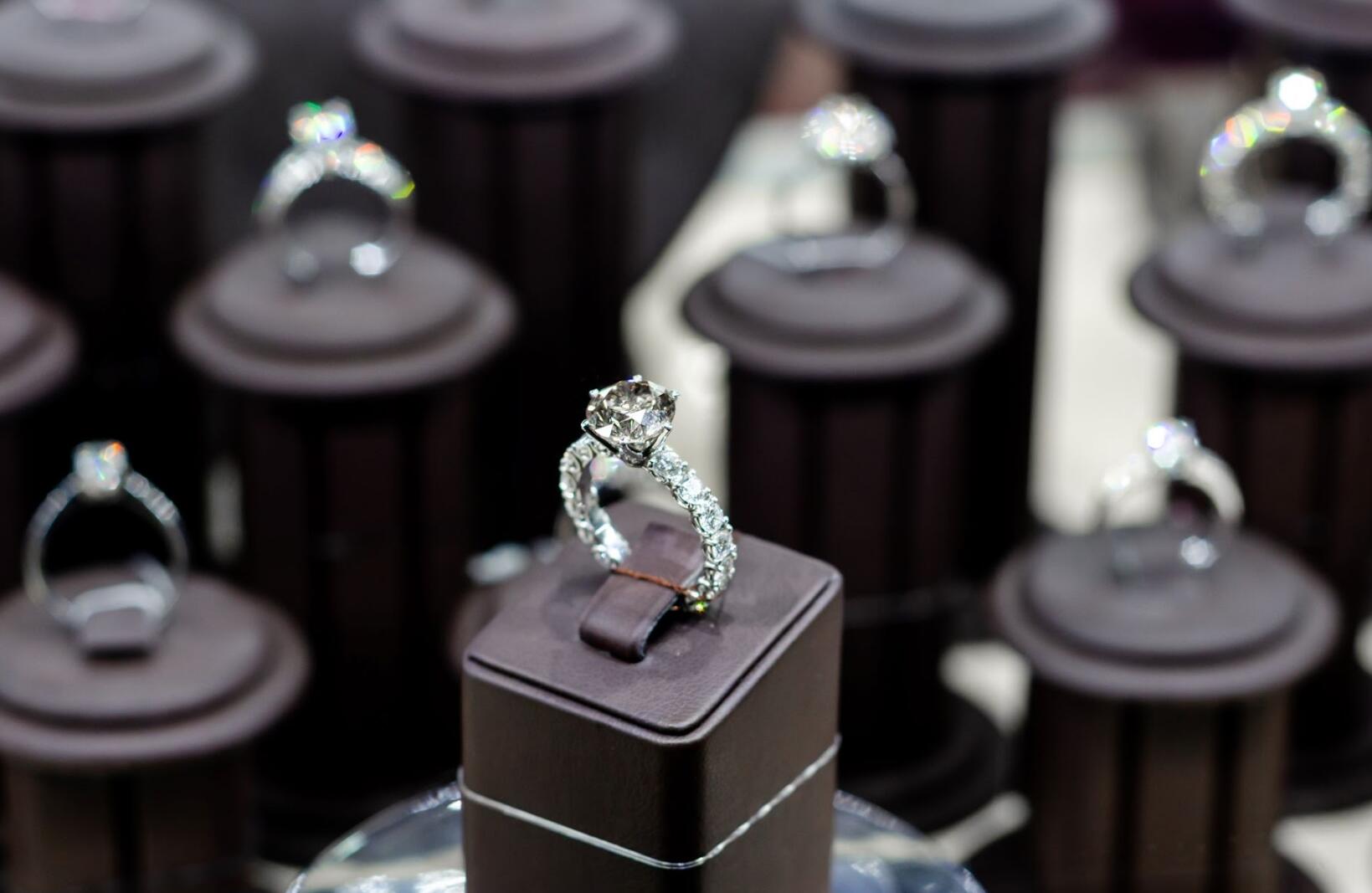 An engagement ring doesn't need to be lavishly adorned with diamonds or ornate details to be beautiful. Some of the most captivating rings are those with simple, minimalistic designs. These styles often come with a more reasonable price tag, making them an excellent choice for budget-minded shoppers.

These minimalist rings can feature a single diamond or gemstone on a sleek band, creating a timeless look that never goes out of style. Plus, their understated design means they can be worn comfortably every day, making them a budget-friendly and practical choice.
Pre-Owned Rings
The adage, 'One person's trash is another person's treasure,' perfectly applies to the consideration of pre-owned or vintage engagement rings. Pre-loved rings are not only potentially steeped in history and charm, but they're also usually much less expensive than their brand-new counterparts.
These rings can be found in pawn shops, estate sales, or online platforms dedicated to selling second-hand jewelry. Keep in mind that getting these rings authenticated and checked by a professional is essential to ensure you're getting your money's worth.
Customized Rings
If you're not finding the right ring within your budget, why not consider customizing one? It might sound expensive, but it can be quite the opposite. Many jewelers offer the option to choose your own band, setting, and gemstone separately, allowing you to control costs while creating a ring that's uniquely yours.
Starting with a basic band, you can choose a less costly metal like white gold or sterling silver instead of platinum. For the gemstone, consider smaller diamonds or non-traditional gemstones. This way, you get a ring that suits your budget and style.
Wrapping Up
Finding a stunning, budget-friendly engagement ring isn't a pipe dream. Instead, it's a journey that requires a bit of savvy, creativity, and an open mind. Whether it's turning to online shopping, exploring the world of pre-owned rings, considering alternative gemstones, supporting local jewelers, embracing simple designs, or venturing into customized rings, remember that the perfect ring for you is out there.
The real value of the ring comes from its symbolic significance and the love it represents rather than its price tag. With these budget-friendly strategies, you can find a ring that resonates with your love story and aligns with your budget.