Edgy-Chic Emo Hairstyles for Girls
Do you want to change into an ultra edgy-chic look for the new season? Try the cool Emo hairstyles. They are specially designed with choppy layers, thick bangs and bright colors for teenage girls to show off their strong personalities. They will definitely make an standing out style for you in any occasion.
Let's check out some unforgettable Emo hair looks for you immediately.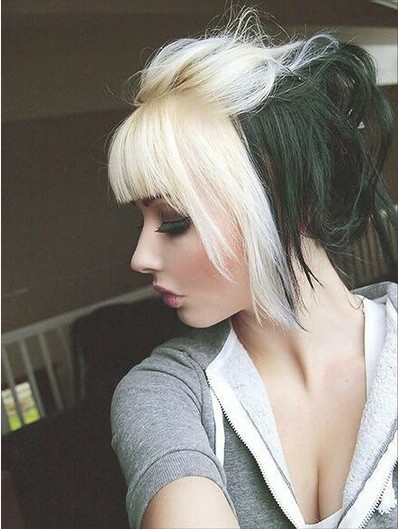 This is an impressive Mid-length Emo hairstyle about chunky layers through the hair. What made this hair unique is the perfect contrast between the front and the back hair. It is styled into a longer length in the front while keep a shorter length in the back.
Besides, the bright white color at the front also made a huge difference with the dark black in the back. Its full blunt bungs enhance this effect to its perfection for this young teenage girl.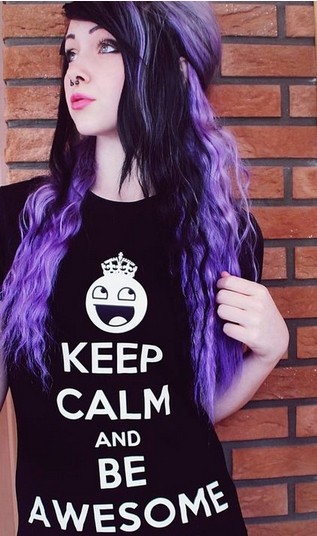 This bold colored Emo hairstyle looks so perfect for this long wavy hair girl. all those coquettish curls redefined the edgy-chic Emo hair with a strong feminine sense for its wearer. And the romantic violet purple color and long side thick bangs complement this effect to its most with its charming and seductive shades along the wavy tresses.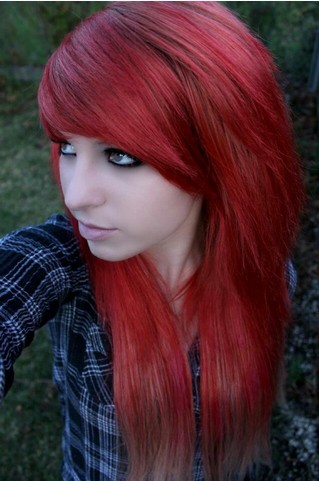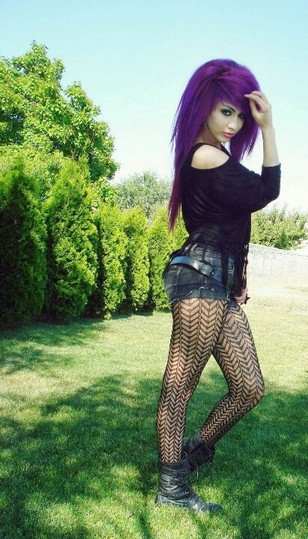 These two bold colored Emo hair looks proved that bright colors are a very important and essential element to the stylish Emo hairstyles. The bloody red color will make the Emo hair look vibrant with its hot features, while the romantic purple will enhance the very mysterious feel for the final look. In both cases, they will make you look radiate with their unforgettable styles.