5 Eye-Catching Short Emo Hairstyles for Teenager Girls
Emo hairstyles are absolutely an ideal option when you want to establish yourself an image of strong personality and stand out in the crowd. And of course, the short Emo hair will be more stylish and cool with its distinctive style.
Today, let's check out some eye-catching short Emo hairstyles together to find your special hair look inspiration!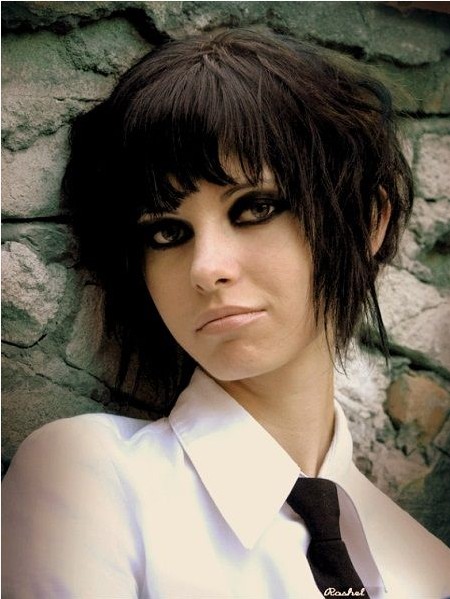 This distictic short Emo hair proved that the Emo hairstyles look so great with the whole colored brunette hair. It is featured with heavily tapered layers which are longer in the front than in the back. The big contrast between made this hairstyle so special and dramatic.
At last, its straight across bangs are styled with a soft angle with irregular eye-brow skimming ends, which are just being able to flatter her striking brown eyes.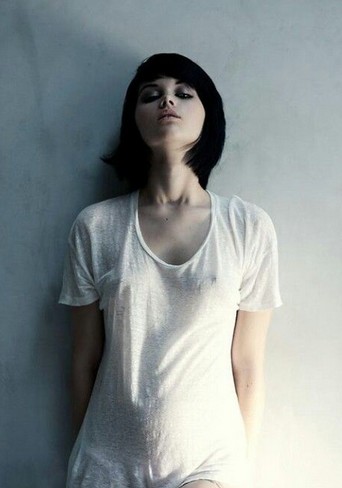 This is a perfect combination of the edgy Emo and the faddish Bob Haircut. It is obvious a good option for mid-length girls with it's a little weird yet still elegant style. Its neutral hair color also made a modest and understated look for this young lady.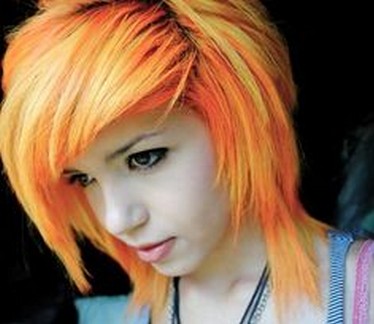 This eye-catching short Emo haircut impressed us with its bright neon orange color. It redefined the edgy-chic Emo hair with a super fresh and young sense. Its stylish deep parting also added a strong contemporary and modern feel to the final hair look for this teenager girl.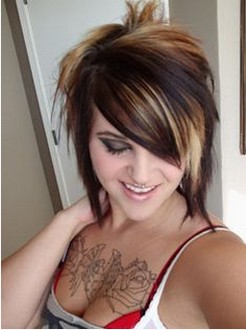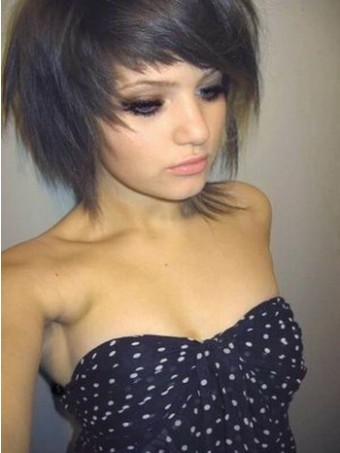 If you want to spice up your plain hair look, try the bold chunky streaks. They are always a go-to choice for any hairstyle, especially the Emo Hair. Besides, the long side swept bangs also played an important part to create a more flattering shape for the wearers. You can also find yourself another way to make your customized Emo hair for a totally new look.