Most Glamorous Vintage Hairstyle – Veronica Lake Curls
Do you want to get yourself a glamorous vintage look for the coming 2014? Go to the famous wave pattern – Veronica Lake curls hairstyles, they will give you the very effect that you want.
Today, we' ll provide you with some pictures of this gorgeous hairstyle to give your vintage hair inspiration!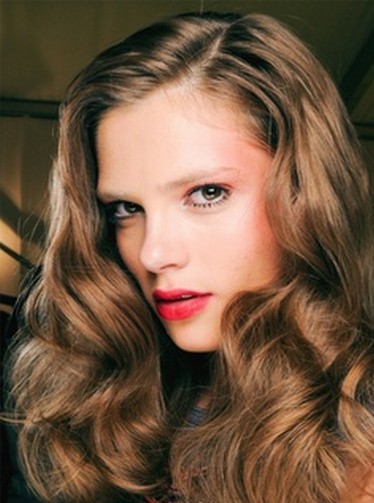 This amorous brown hairstyle proves that the Veronica Lake curls hairstyles are all about the extra-large wave patterns. Its stylish deep parting also helps to create an impressive appearance for the wearers. Besides, it gives this famous hairstyle tons of sexy appeal with a peer of her seductive eyes.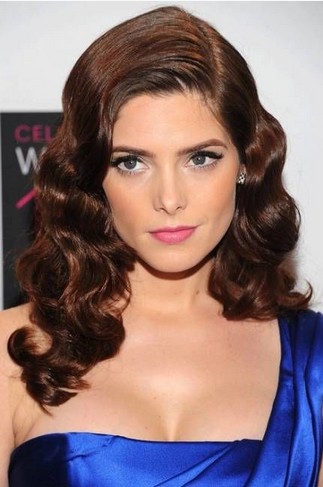 This well-groomed hairstyle shows that Veronica Lake curls can be more charming with the dark brunette hair. It looks so shinny and luscious with her fine hair.
The most important secret to wear this hairstyle beautifully is to make sure that your hair looks as glossy as hers and don't forget to apply with abundant serum to keep the whole hairstyle for shine and endurance.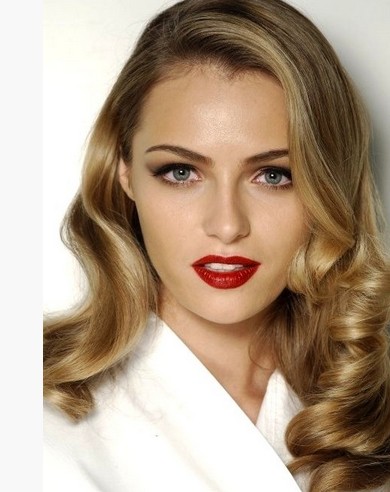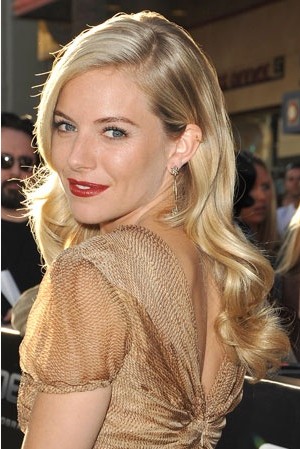 These two stunning pictures are all about the charming blond hair. And of course, the magical shades of the hottest ombre technique can turn it into a more fantastic look. At last, the bloody hot red lips can flatter this hairstyle to its perfection in any occasion.