32 Eye-catching Bob Haircuts for Women
The classy bob haircut will never step out of the trend for women's hair look. To have a perfect bob hair look, you should first keep your hair look luscious and smooth. Then you can choose a basic round cut, an inverted one or a graduated bob depending on your own face shape. Different layers would help to make your new hairstyle work better. It will also look brilliant to style it with tight curls or beach waves. Scroll down with our fantastic bob haircuts below and be ready to get dazzled!
Blonde Bob Haircut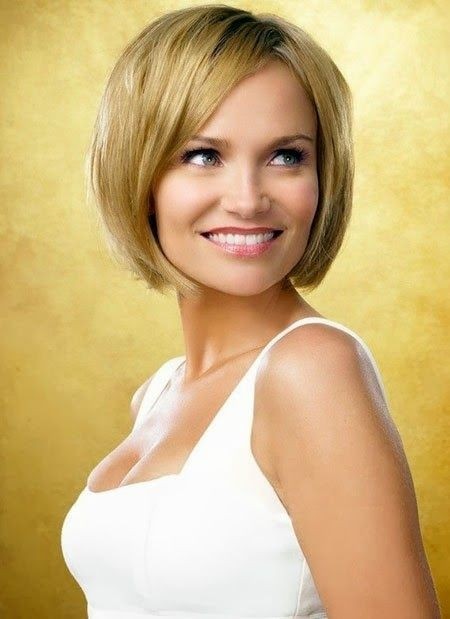 The skillfully cut layers with warm hair color made a charming bob hairstyle for women. This is a perfect hairstyle for round and heart face shapes.
Blonde Wavy Bob Haircut for Summer Hair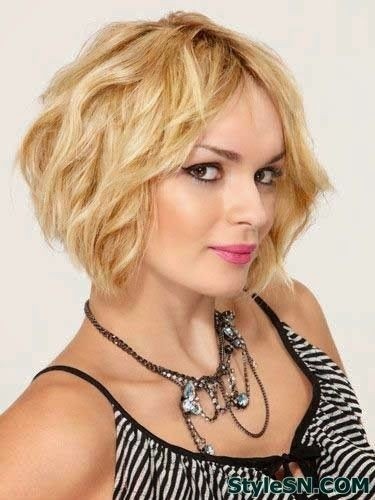 This blond curly bob hairstyle is full of charm and sophistication for women. You can wear it with a gorgeous long dress to attend an important evening.
Blunt Bob Hairstyles for Women Over 40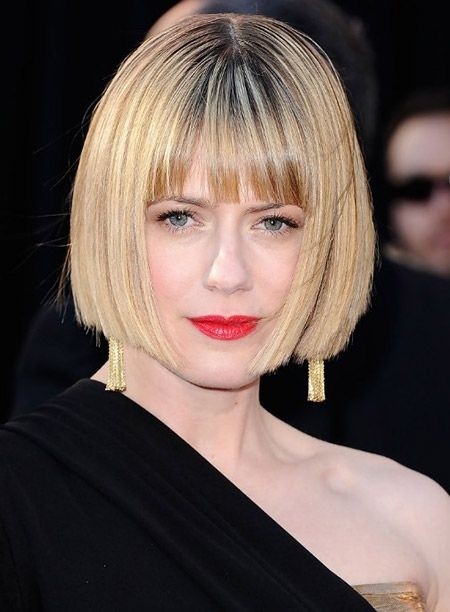 Her soft, fine-textured tresses showed this blond bob haircut luscious and glamorous. It really stunned us when paired with hot red lips.
A Line Bob Hairstyle for Short Hair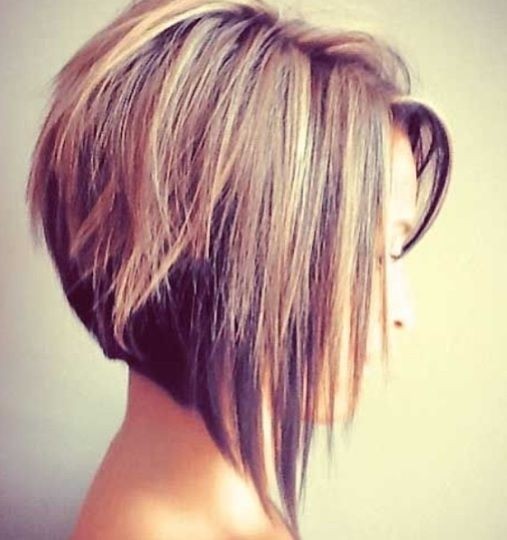 The A-line bob is featured with a clear inverted line at the ends. It is very easily to be dressed up or down and can be paired with all kinds of outfits.
Bob Haircut for Thick Hair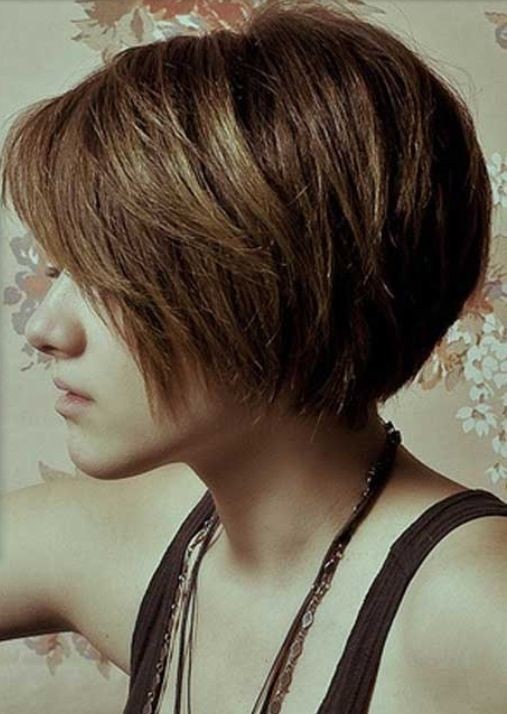 Any hairstyle can be updated by the jagged cut layers, including the graduated bob. This is an ideal hairstyle for girls with long face shape.
Blond Bob Haircut with Asymmetric Cut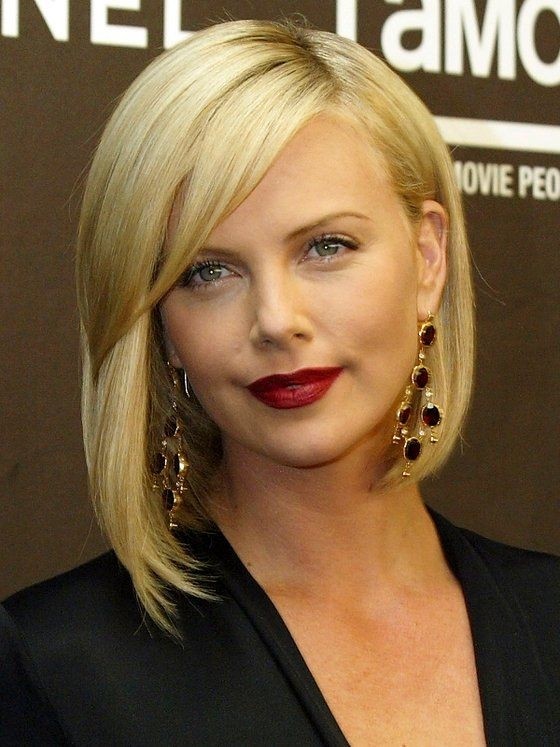 A polished bob is an ideal hairstyle to pair with your suits. Its asymmetrical cut layers allow you to show off your glamorous earrings.
Colored Bob Hairstyle for Short Hair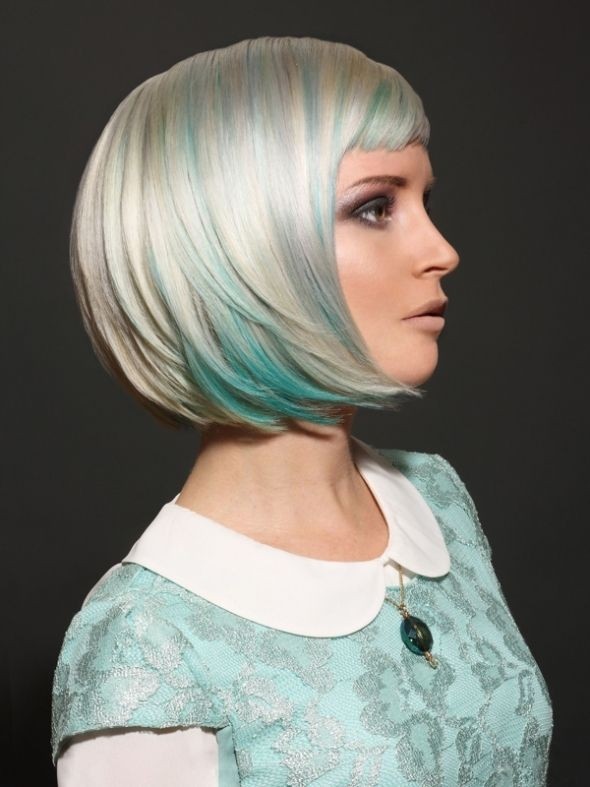 The two-tone colored bob haircut looks so glamorous on smooth, fine hair. You can add subtle fringe to make the final look more interesting and charming.
Curly Bob Hairstyle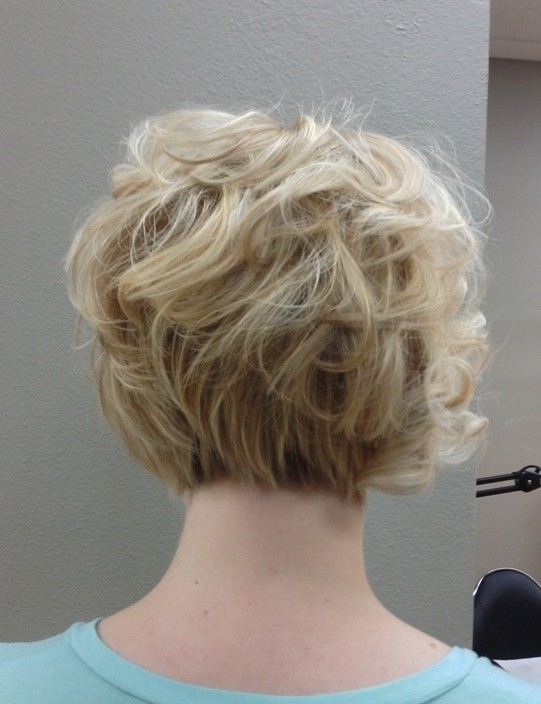 Curls are a best way to create a voluminous shape for your hairstyle. The messy curly hair can be easily dressed up with hairspray when you are about to attend a formal occasion.
Blonde Bob Hairstyle for Curly Hair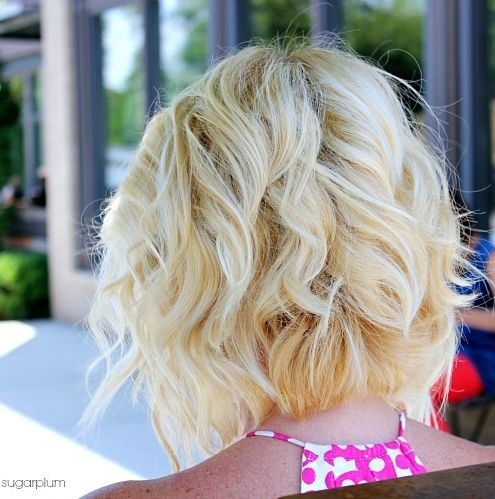 The curly bob looks so glamorous on this blond curly hair. Its flattering shoulder length is being able to give this hairstyle a clean and neat look even in a boosted shape.
Curly Bob Hairstyle for Brown Hair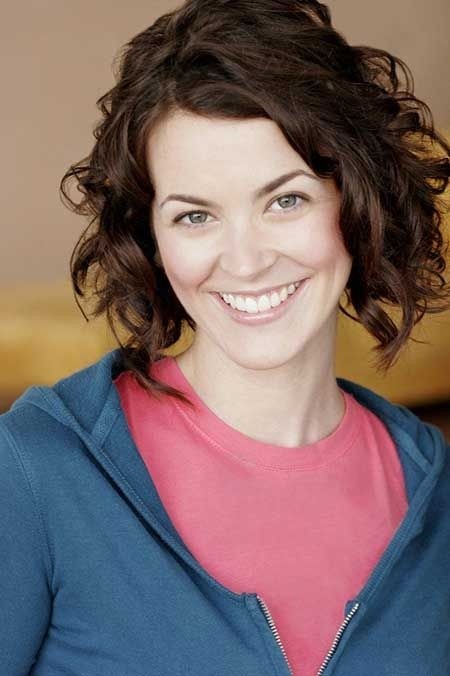 The curly bob is really being a best choice for women over 40. It will make you look much younger than your real age with its fresh style.
Layered Blond Bob Haircut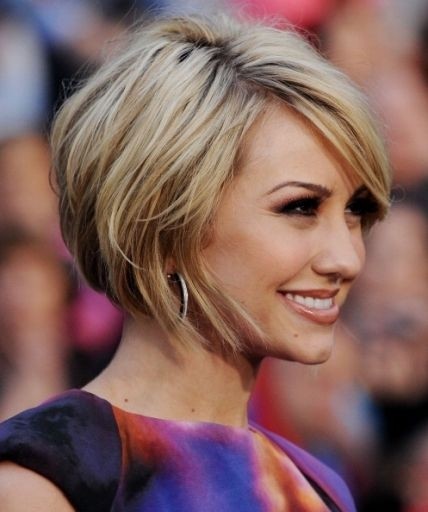 The stacked bob hairstyle is easily to dress up for a formal occasion. It looks gorgeous when layered skillfully and can be paired with any evening dress.
Layered Bob Haircut for Heart Shaped Face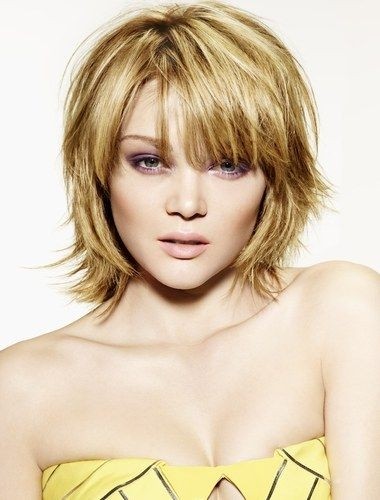 Any bob hairstyle will look effortlessly cool if cut with choppy layers. They can be tapered to suit any face shape and the whole style is enhanced by stylish eye-skimming bangs.
Layered Bob Haircut for Women Over 40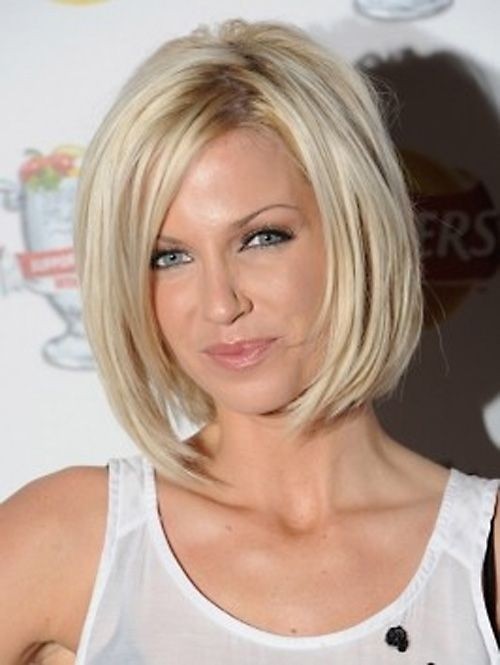 The bob hair cut will work on almost any hair type and face shape. It looks simple yet still very chic with or without bangs.
Layered Bob Hairstyle for Light Blonde Hair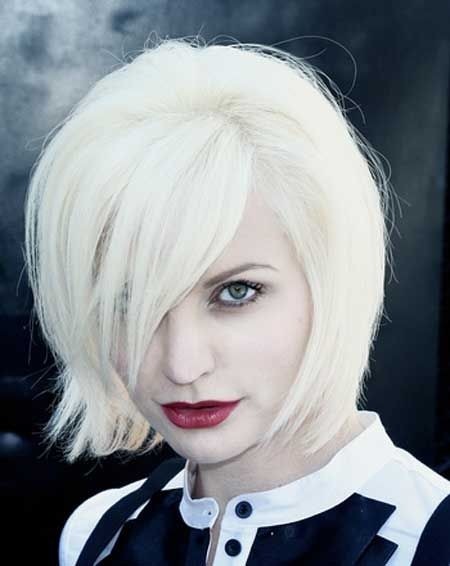 This fantastic bob haircut is full of tipped-cut jaw-length layers. It is a best choice for school girls to make a bold statement with their hair for its strong edgy feel.
Light Blue Bob Hairstyle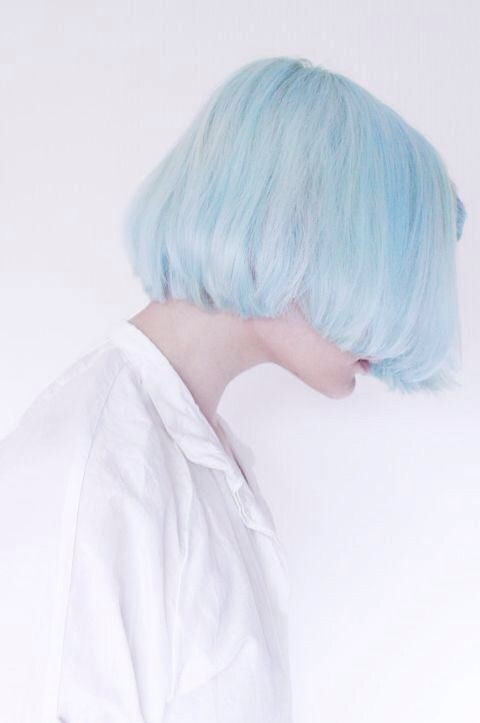 It looks wonderfully chic to color your bob hairstyle with the pretty light blue shade. You can use a round brush to create the flattering shape during the blowout.
Messy Short Bob Hairstyle with Side Bangs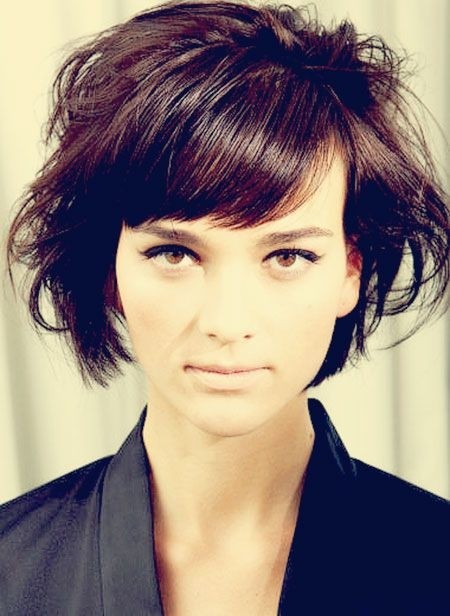 The tousled medium-cut layers boosted the natural movement for this cute bob hairstyle. At last, the whole look is enhanced by slightly parted bangs.
Messy Wavy Bob Hairstyle for Women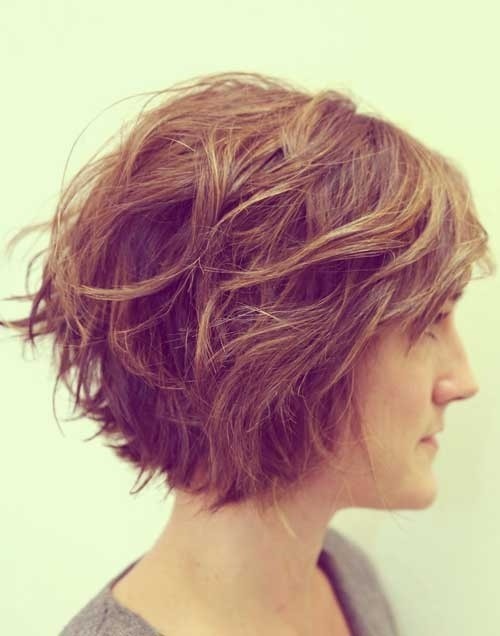 This curly bob looks really cute and interesting for young teenage girls. You can apply some hair pomade along the tresses to create natural textures for your hair look.
Pink Colored Bob Hairstyle for Short Curly Hair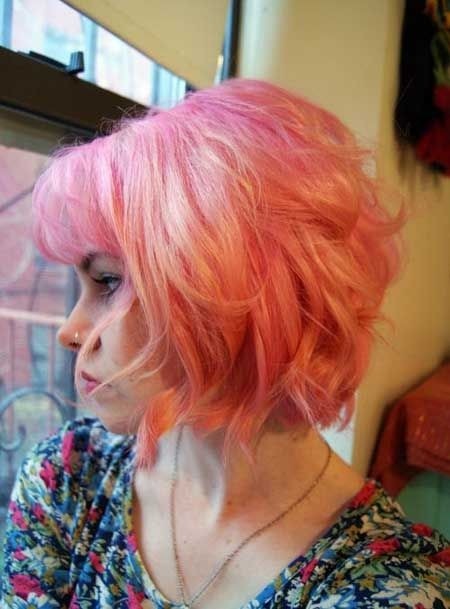 It looks really stunning to have the bright pink color for a curly bob. This is a hairstyle that full of body and fun for young teenage girls.
Short Bob Haircut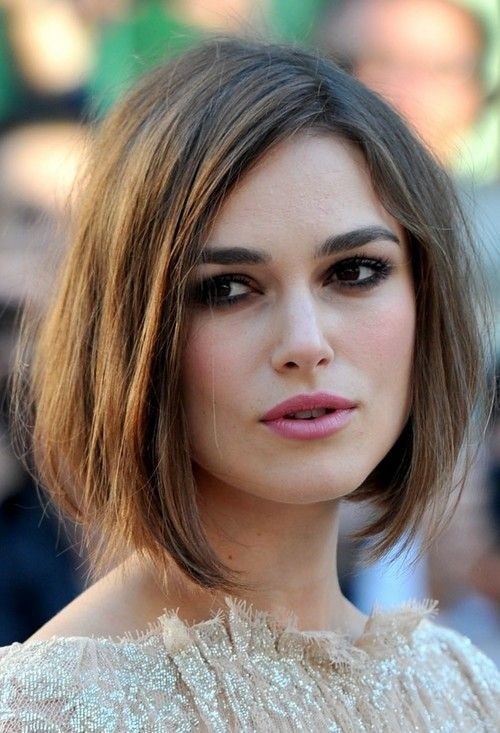 This is a perfect wash-and-go hairstyle for girls who like the natural look. The front layers are cut into a flattering face-contouring shape.
Short Bob Haircut for Straight Hair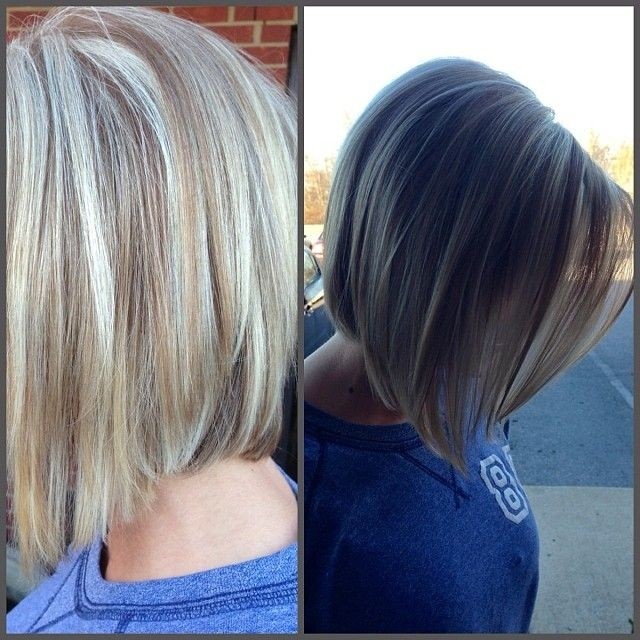 The straight bob hairstyle will look fresh and cool with blunt cut layers. To get a stunning effect and look, some hair cream may be needed.
Short Bob Hairstyle with Blunt Bangs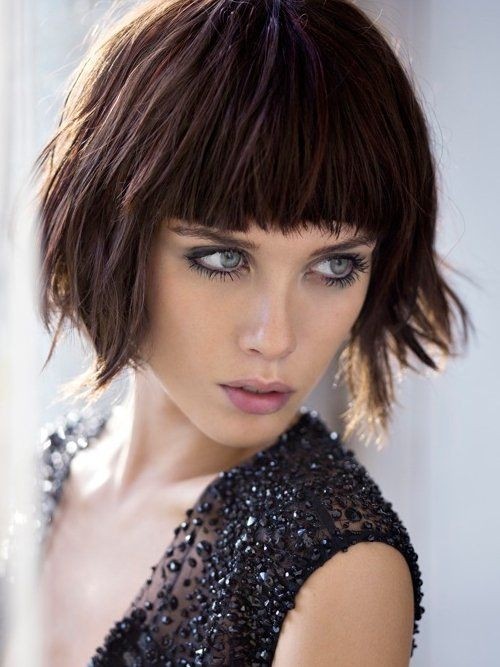 The splendid razor cut works wonderfully chic with blunt bangs. Its long layers framed the face shape beautifully with feathered ends.
Short Straight Bob Haircut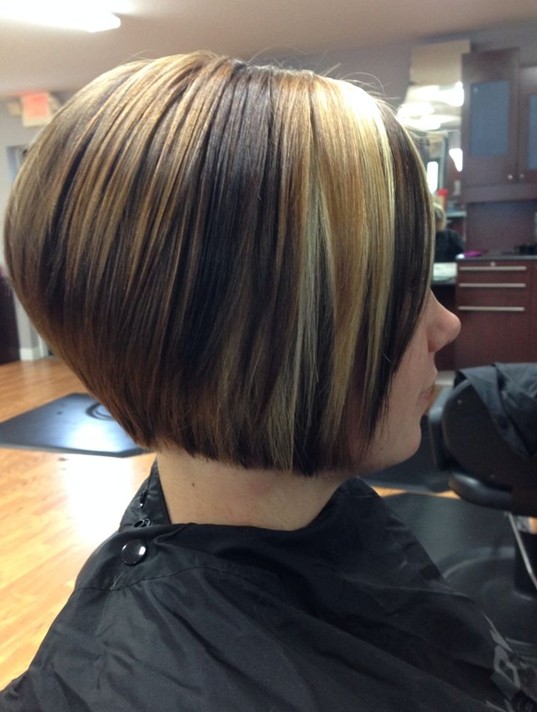 This sleek straight bob haircut is featured with layers of almost the same length. Along with its gorgeous ombre shade, it will definitely turn you an eye catcher on street.
Shoulder Length Bob Hairstyle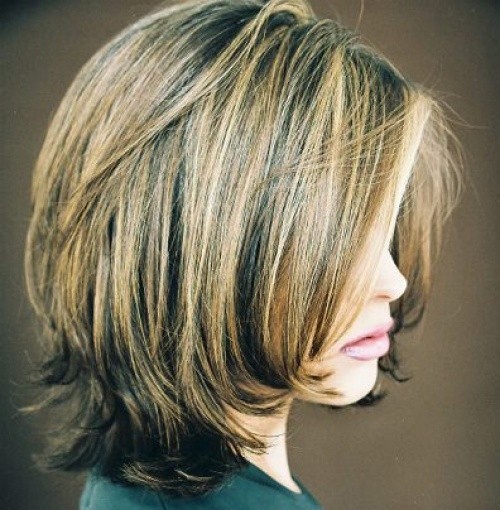 This beautiful bob hairstyle is featured with subtle layers around the neckline. Its flipped ends remind us of the impressive retro 80's style.
Stacked Bob Hairstyle for Brown Hair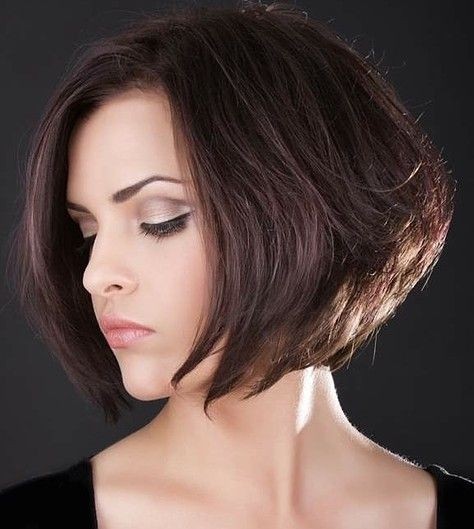 This impressive bob hairstyle is made up of boosted and rounded ends. It will look great for girls with round face shape.
Stacked Bob Hairstyle for Ombre Hair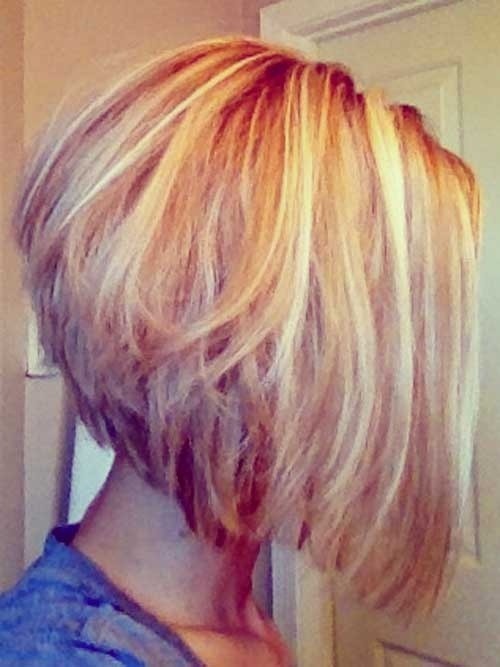 This casual-chic bob is very easy to style for every woman and is a perfect choice for your everyday look.
Straight Bob Haircut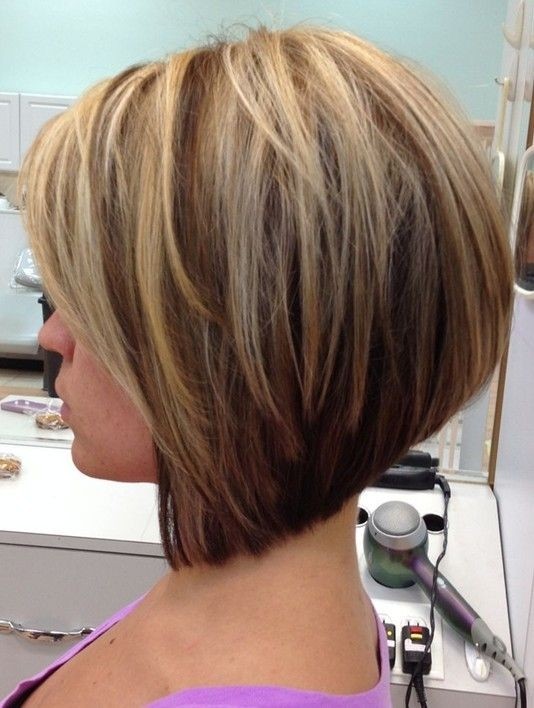 This pretty bob hairstyle is cut with well-defined layers neatly stacked with each other. It will be able to flatter any face shape perfectly.
Straight Bob Haircut for Blond Hair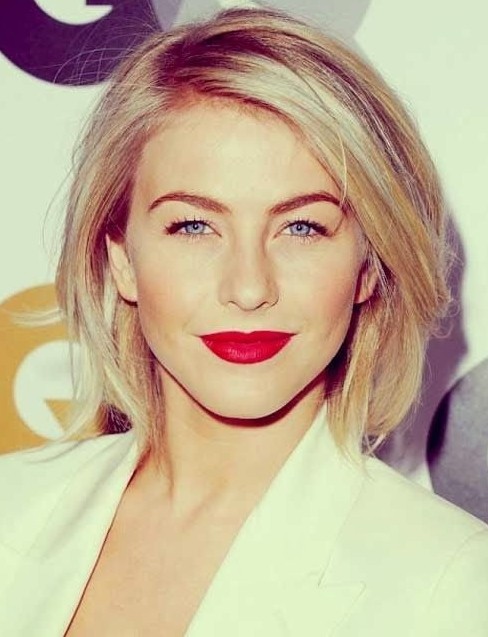 The straight bob haircut looks fabulous on light blond hair. You can create a side part and pair it with bloody hot red lips for a glamorous vintage style.
Straight Bob Haircut for Long Face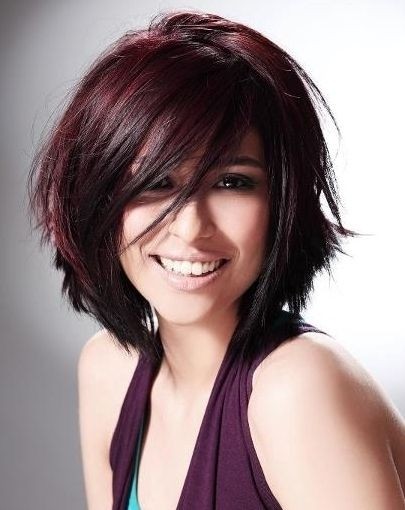 The jag cut will be an ideal option if you want to make a modern look of your bob haircut. Besides, it is very easy to style in the morning.
Straight Bob Haircut with Blunt Bangs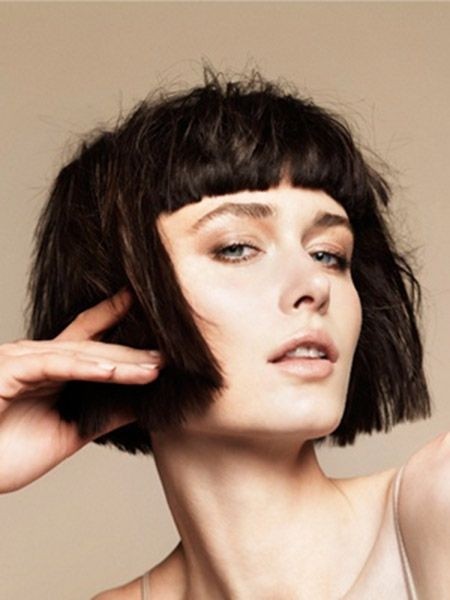 It looks magic when you combine the blunt cut with the classy bob. Its featured roundness made this hairstyle look clean and neat as well as modern-chic.
Wavy Bob Hairstyle for Ombre Hair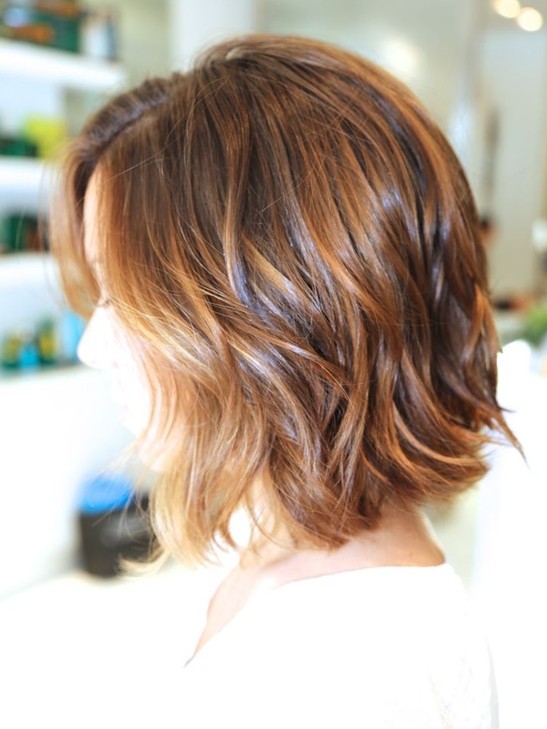 It is a high time to style your shoulder-length bob with the romantic beach waves this season. And this hairstyle will look greater on ombre hair.
You can find more (bob hairstyles) on prettydesigns.com