Fabulous Polyvore Combinations for Your Beach Time
Summer is such a great time for us to enjoy our leisure time at the beach. All the gorgeous ladies are one of the attractive sights. When you go to the beach, what you wear should be comfortable and beautiful so that you will be enjoy a happier beach time.
If you don't know what to wear, then take a look at these fabulous beach wear polyvore combinations. They are pretty ideas to copy. Your outfits should be casual and simple. The T-shirts and shorts are most preferred choices. Thus, you can be more carefree. Remember to apply your sun scream so that you won't get tanned. A hat is also great thing for beach, which will create a chic look and protect you from the sun as well. There are also so many lovely bikinis for ladies to pick up.
Now, check them out and make a fabulously cool beach combination for yourself and have a great beach time. Enjoy!
Fabulous Polyvore Combinations for Your Beach Time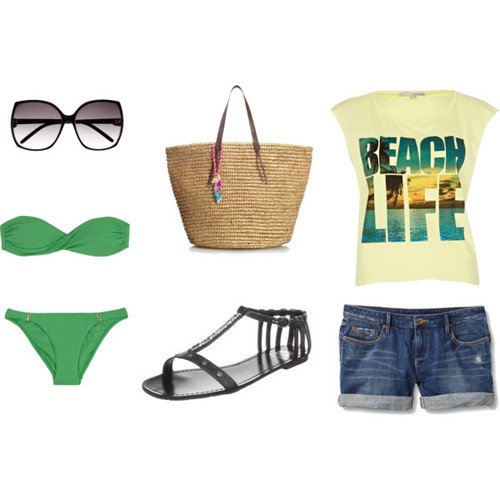 Fabulous Polyvore Combinations for Your Beach Time