Fantastic Braided Updo Hairstyles for 2024
Braided hairstyles are always being one of the most welcomed hairstyles among girls for their romantic shapes. When it comes to the braided updo hair, it will look more glamorous with the adorable bun placed at the nape of your smooth neck.
Besides, they are also suitable for some special events like proms and evenings. Let's check out the most glamorous braided updo hair for 2014 together!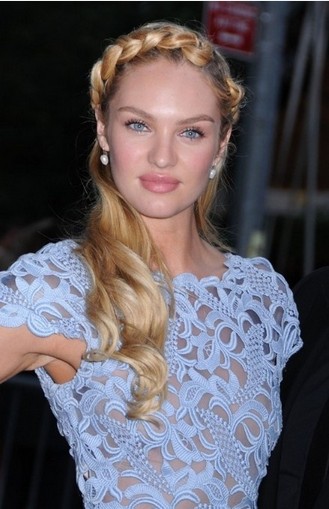 This is a delicate braided crown hairstyle for braid fashionistas with the rest of hair styled into amorous waves. Its tightly braided fringe allows showing off her smooth forehead and special flair to its most. It also makes her impeccable features the center of attention.
At last, the light gold hair color echoed with her beautiful blue eyes making a glowing and radiant image for this pretty girl. Her well-defined jaw line shows more delicate under this hairstyle too.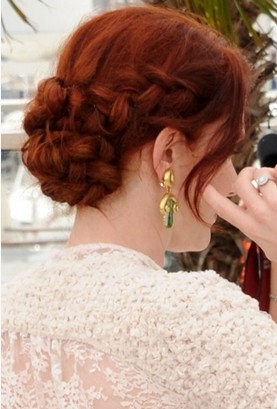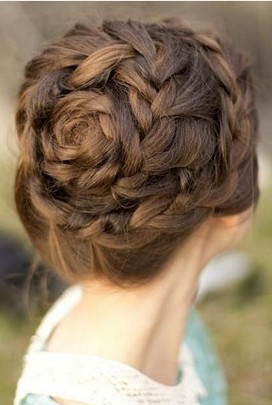 These two flower-like shaped braided updos owned the popularity for their elegant styles. The expertly designed shape can make an ultra-romantic and pretty look for all girls. Their delicate strands are twisted and joined into a cute round bun to enhance your feminine feel in any occasion.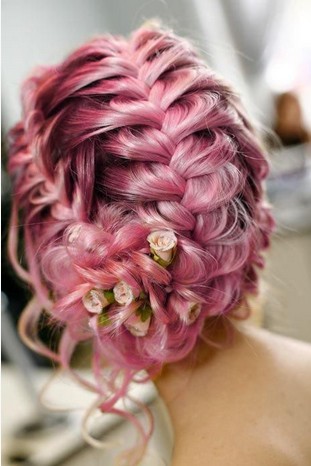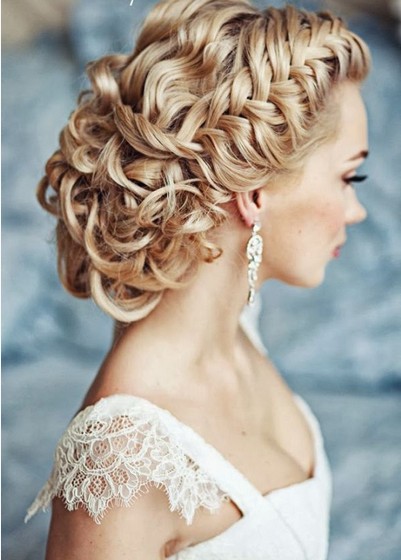 There're still some fabulous pictures of the braided updo hairstyles. they look so charming with their complicated structures. But we still love them for the stunning appearance they will bring to us and a bright seductive color will complemrnt this effect to its most.