Fantastic Wedding Hairstyles with Braids
Do you like a wedding hairstyle with the braid detailing? I always think that the romantic braids will make the good-looking wedding hairstyles more beautiful. Today, let's check out the most glamorous wedding hairstyles with braids for your bridal hair inspiration!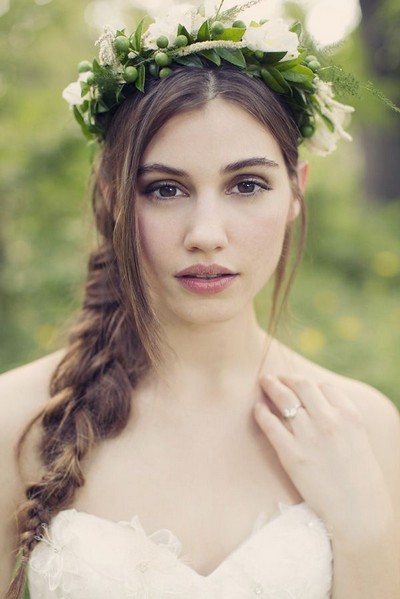 This is simple yet fabulous braided ponytail wedding hairstyle for women. It looks so fresh and vibrant with the green branch and white flower. It is styled into the classic center parting which allows showing off her smooth forehead and delicate features.
The refreshing branch crown over her head echoes with her glowing eyes and well-defined jaw-line perfectly. At last, its long flowing side fringe is cut into face-framing tipped ends creating a flattering shape for this beautiful bride.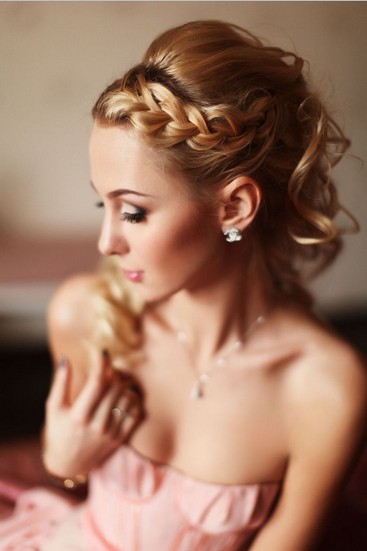 This delicate high ponytail hairstyle with braided bangs made this sweet girl a princess immediately. She looks oh-so darling with this adorable and chic detailing. Her impeccable features shows more delightful with the rest of hair styled into coquettish curls. Besides, its gold blond color flatters her fair skin tone perfectly too.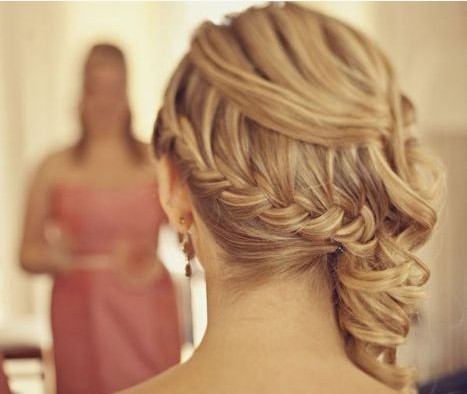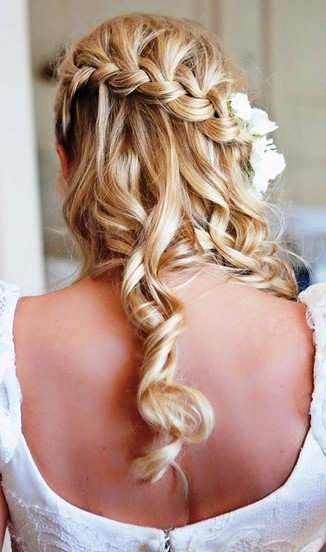 Finally, it comes to the fantastic Dutch braided hairstyles. They are always a good option for the beautiful brides to wear a perfect bridal hairstyle in a wedding for its complicated yet elegant structure. Their versatile styles are being able to complement any hairstyle from the easy ponytails to messy updos. They always make a stunning look for the wearers.