Fashion Jewellery Makes You Prominent Than Ever Before
The jeweler allows me to wear the sapphire blue lake on my finger, the emerald green leaves around my neck, and take the citrine sunset with me wherever I go.  Jewellery has become my daytime link to nature in an office with no windows.  And if I have to work late, there's nothing like diamond stars and a pearl full moon against an onyx night sky.  ~Astrid Alauda, "Office with No Windows"
Wearing jewelleries in fashion for centuries and can never be outdated. Every woman wants to give lasting impression to others and try to get more and more fashionable and glamorous looks. Almost all of them are found of jewelleries like rings, bangles, earrings, nose pins, bristles and necklets to enhance their beauty.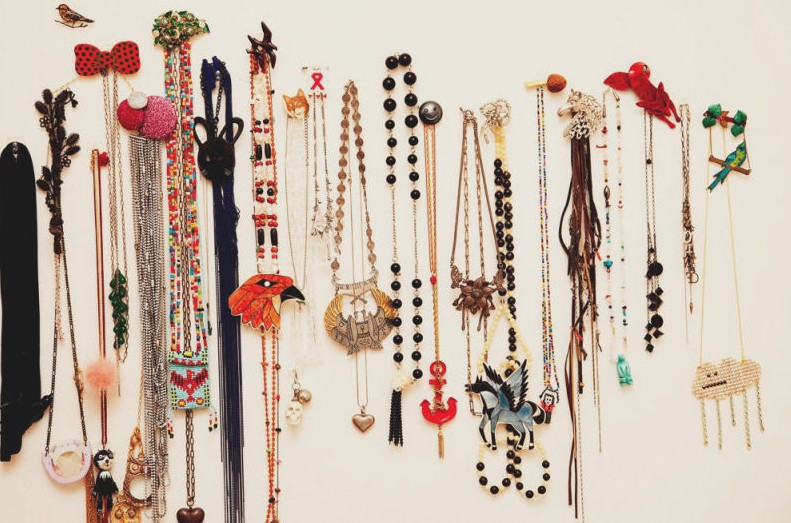 All type of materials is used in making jewellery and less value and less common metals are available at economical prices.
Stone made jewellery is stunning and the most appreciated all around the world. For example favourite gemstones including precious ruby, sapphire, tourmaline and tanzanite, and crystals including garnet, amethyst, citrine, and blue topaz, and stones including lapiz lazuli, sun stone (sand stone), moonstone and labradorite are commonly used to make cufflinks, rings, pendants and for others jewellery stuffs.
Metal and gems jewellery are precious and expensive but look gorgeous and serve as a status symbol. Generally, High prices depends on the cutting, size and finishing of the gemstones .Diamond is another example, the way a diamond is cut and finish and produce a high light dispersion quality may cause of its value. Fancy and decent Coloured diamonds are also available like coloured gemstones and also looking impressive and abstract.
Gold jewellery is as popular today as it was hundreds of years ago. It is famous for shinnying and durability and this remarkable metal made into beautiful jewellery of all kind. Gold of 14 carat never turn black Jewells, usually traditional and heavy weight designs are common but available in light, sophisticated and sleek styled designs.
Silver is most precious metal but cheaper than gold and diamond and comparatively affordable than other valuable and expensive metals. Silver jewelleries are becoming more valuable in recent years and frequently used in making all other artistic silverware especially in jewellery.
Remember one thing whenever go for shopping expensive original jewelleries you must be able to make differences among fake, artificial or metal plated one with the original one. Otherwise you will be scammed easily. To avoid this you should plan to reliable places your trip to go to reliable or for great branded stuffs only.
When something is valuable and most in demand you may have get it easily with a huge variety in styles and prices. Always make a smart choice and get something with competitive price without compromising on quality. Before buying take a detailed market survey and find classy unique piece within your budget.