Gluten-Free Guide to Makeup for Beginners
"Gluten Free" is a phrase being heard more commonly than ever these days. For this makeup artist, the phrase hits especially close to home because I have Celiac Disease. For people out there new to the phrase "Celiac Disease" or "Gluten Intolerance," here is the low down of what it means.
Celiac Disease is a condition that damages the lining of the small intestine and prevents it from absorbing parts of food that are important for staying healthy. The damage is because of a reaction to eating gluten, which is found in wheat, barley, rye, and possibly oats.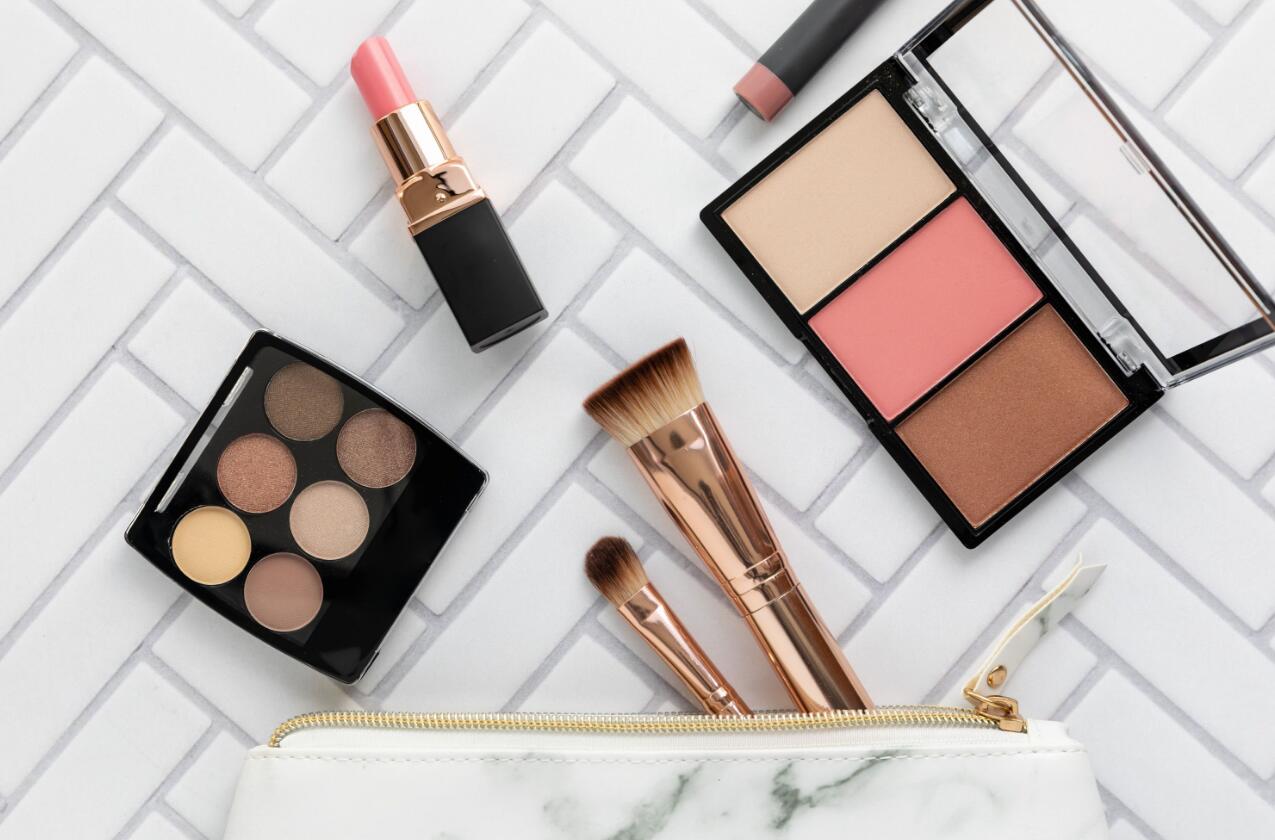 An easier way to explain this is anytime I (or someone with my condition) ingests wheat, barley, and rye we get extremely bloated and sore stomachs… not to mention moodiness and the occasional brain fog depending on the severity of our intolerance.
After being diagnosed in 2010, I took the necessary steps to get healthy. But a question arose that got me thinking:  "I wonder if makeup has gluten in it? And could it be affecting me?"
I never really thought to much about it until I realized that certain lip glosses and eyeliners were irritating my lips and eyes. I decided to do my research and found that wearing makeup containing gluten can be equally as harmful as ingesting it.
If you have ever had a skin reaction due to gluten, you personally know how irritating it can be… not to mention annoying because you just wasted money on a product that has gluten in it! Fret no longer because I am here to help you.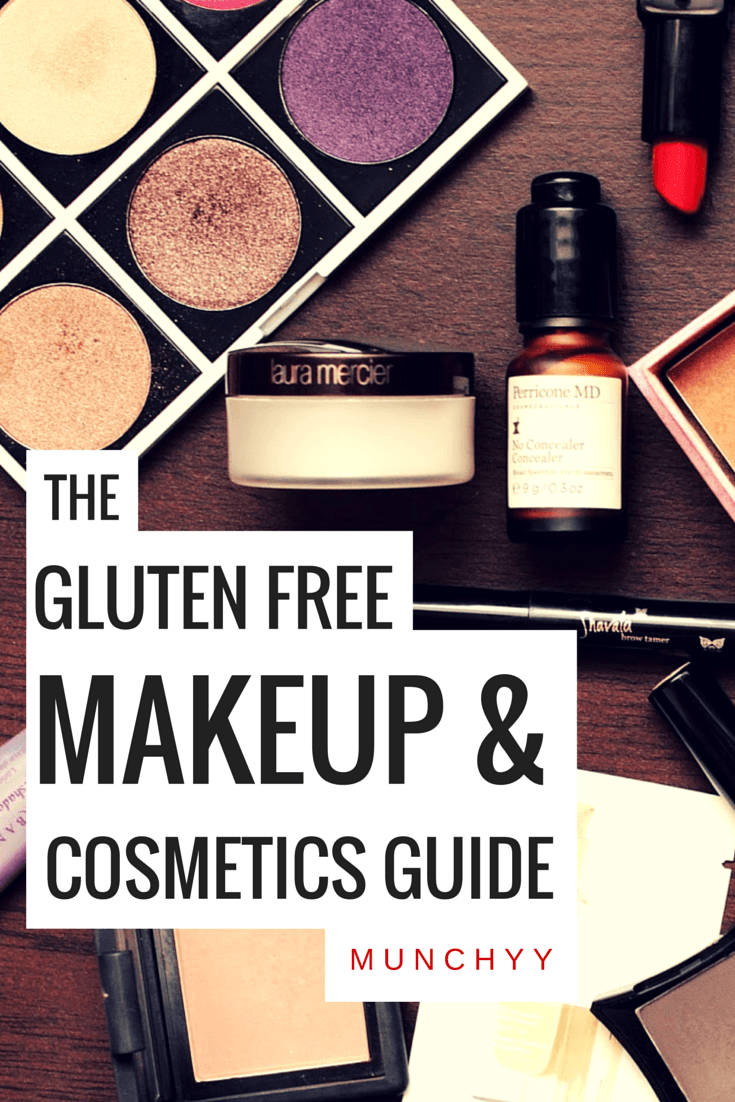 What's in it?
This was a question I had to start asking myself because gluten can be sneaky and hide in many products. What may seem like a harmless powder or lip gloss could cause a reaction. The following are ingredients that often sneak their way into cosmetics:
Avena Sativa (Oat) Kernel Flour
Cyclodextrin
Dextrin
Dextrin Palmitate
Hydrolyzed Malt Extract
Hydrolyzed Oat Flour
Hydrolyzed Vegetable Protein
Hydrolyzed Wheat Flour
Hydrolyzed Wheat Gluten
Hydrolyzed Wheat Protein
Hydrolyzed Wheat Protein/PVP Crosspolymer
Hydrolyzed Wheat Starch
Secale Cereale (Rye) Seed Flour
Triticum Vulgare (Wheat) Germ Extract
Triticum Vulgare (Wheat) Germ Oil
Triticum Vulgare (Wheat) Gluten
Triticum Vulgare (Wheat) Starch
Wheat Amino Acids
Now that you have a list of ingredients you can't have, let's talk about all the great cosmetics that you can have that don't include these pesky ingredients.
Afterglow Cosmetics
Afterglow cosmetics is certified gluten free and 100% organic. What makes this line different from other mineral makeup lines is that a large amount of mineral cosmetics on the market today are still heavily loaded with synthetic ingredients such as
Parabens
Artificial fillers
Synthetic dyes
bismuth oxychloride. (This is the ingredient that makes your skin itch when you wear mineral makeup)
Afterglow cosmetics has none of these harmful ingredients. Because Afterglow in 100% organic and made without Talc, it wont leave your skin looking ashy or give it an unnatural finish like some major mineral makeup brands will do. Talc free makeup is especially great for tan or deep skin tones.
Afterglow Cosmetics has other great products. These products are great for everyone whether you have to stay away from gluten or not. Here are a few of my favorites:
Organic Infused Aloe Concealer
This concealer is loaded with botanicals and packs a secret weapon: aloe vera. Aloe vera is known for its healing and soothing properties, so it's the ideal ingredient to improve the appearance of acne, blemishes and other skin issues. This product contains no parabens, bismuth oxychloride, or talc.
This line also has highly pigmented mineral eye shadows, which is not always common in the world of mineral makeup. Afterglow offers 15 vibrant shades that can easily layer and blend without creasing.
When it comes to lipstick and lips gloss there seems to be an overall winner in the gluten free community and it's Red Apple Lipstick.
Red Apple Lipstick products are certified gluten free, paraben free, soy free, dairy free and allergen free. What's even better? They are also Vegan and cruelty free.
I got the chance to personally try a few out and they received my pro artist approval. These lipsticks are highly emollient and moisturizing on the lips. All the lipsticks offer a creamy sheen and color pop that complements any existing makeup you may already wear.
I also found that the Red Apple Lipsticks can be blended with any Red Apple Lip Glosses to create your own signature color that is unique to you and your style. Red apple Lipstick also offers gluten free eye shadows that are customizable in their own magnetic palettes, making it easy for you to create your own signature eye look to match your personalized lip color.
For the makeup lovers that may not want to deal with loose, mineral products or would like the options of liquid foundations and tinted moisturizers, you are in luck because NARS Cosmetics is 100% Certified gluten free. Yes I know, it's almost too good to be true! As a professional makeup artist and Celiac diva, Nars Cosmetics is my go to product line that has never let me down.
The line itself is infused botanical ingredients and loaded with powerful pigments that allow you to have endless creative possibilities.
Two of my favorite NARS products that I wear on a daily basis are Madrague Eye Shadow Duo and Nars Smudge proof eye base. Nars Madrague Duo is an everyday beauty essential that looks great on everyone. It's also the color used on the set of "Mad Men" to create the Betty Draper's flawless vintage look.
More and more cosmetic lines are realizing the importance of creating gluten free products for their customers. Even brands such as Urban Decay and MAC Cosmetics are making gluten free products in their line.
So rather you have Celiac Disease or a mild intolerance, you can always look fabulous with a large variety of products to fill your gluten free makeup bag.