Gorgeous Hair Tutorials for the Week
You have parties in a couple of weeks or you want to go gorgeous everyday? You don't know how to change into a gorgeous style? Don't worry any more. You can begin with your hairstyle. Today's post is exact for those girls who want to make a gorgeous hairstyle.
In the post, you will find something gorgeous to spice up your look and complete your style. Get ready for your next parties or your new look with these hair tutorials. All the hairstyles are achieved easily. You can just follow the steps they tell you and you will have a gorgeous hair look.
Have no hesitation to browse through the post. Choose what you like here. Hope you enjoy!
Half up Half down

Twisted Half up Half down

Bow Hairstyle

Gorgeous Hairstyle

Teased-up Hair

Braided Ponytail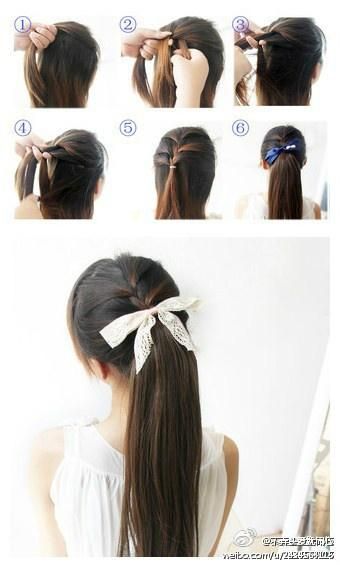 Pretty Ponytail