3 Celebrity Haircut Styles for Women with Fine Hair
Well – it finally happened. The moment I've been dreading since I had my beautiful little baby boy in September – I am balding. Okay, that's a little dramatic, but my hair is definitely thinning due to the postpartum hormones. After pulling out globs of hair out in the shower one day, I called my hairstylist to schedule a haircut.
At first, I started stalking the LAYER and Pinterest for haircut inspiration. But I quickly realized I needed to narrow my search based on my hair type. I kept seeing beautiful hairstyles and cuts that simply wouldn't work with my fine and thinning hair.
Now, there is a difference between fine hair vs. thin hair! The diameter of each hair strand is what makes hair fine. Fine hair has a smaller diameter than average hair, but the hair itself can be thin or plentiful. So, you can have thick, fine hair. Or in my case, I have thin, fine hair.
Because fine hair is generally soft, it has a tendency to fall flat or break! To overcome this problem, it's important for you to find a great haircut, use the right products, and rock a flattering style.
You can give your fine hair the illusion of thickness by trying out one of these great haircuts:
Haircut #1: Smooth shag
Celebrity Inspiration: Dianna Agron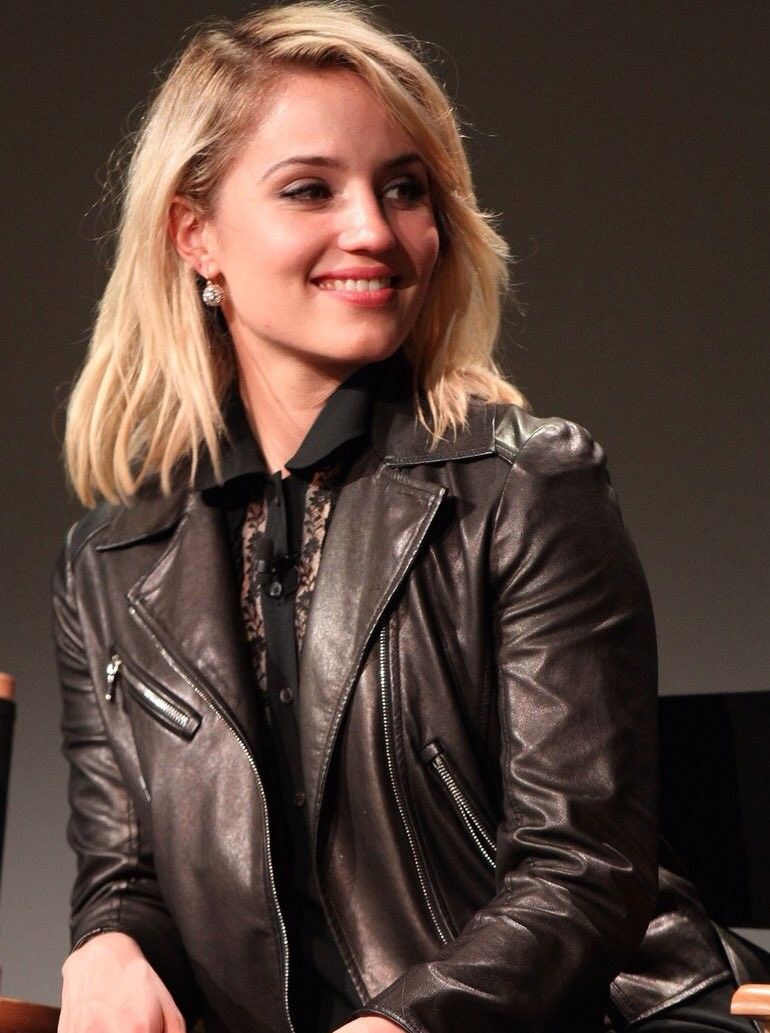 Dianna Agron is the queen of finding perfect haircuts that flatter her fine hair – she's found short, medium, and even long haircuts that keep her hair looking healthy and fierce. My personal favorite is this photo above. The subtle layers and swoopy bangs in this shaggy haircut frame her face shape perfectly and she adds extra volume by teasing her hair along the top and sides of her hair. Try using a powdered product to add sass, volume, and control to your hair!
Haircut #2: Go short with heavy bangs!
Celebrity Inspiration: Cameron Diaz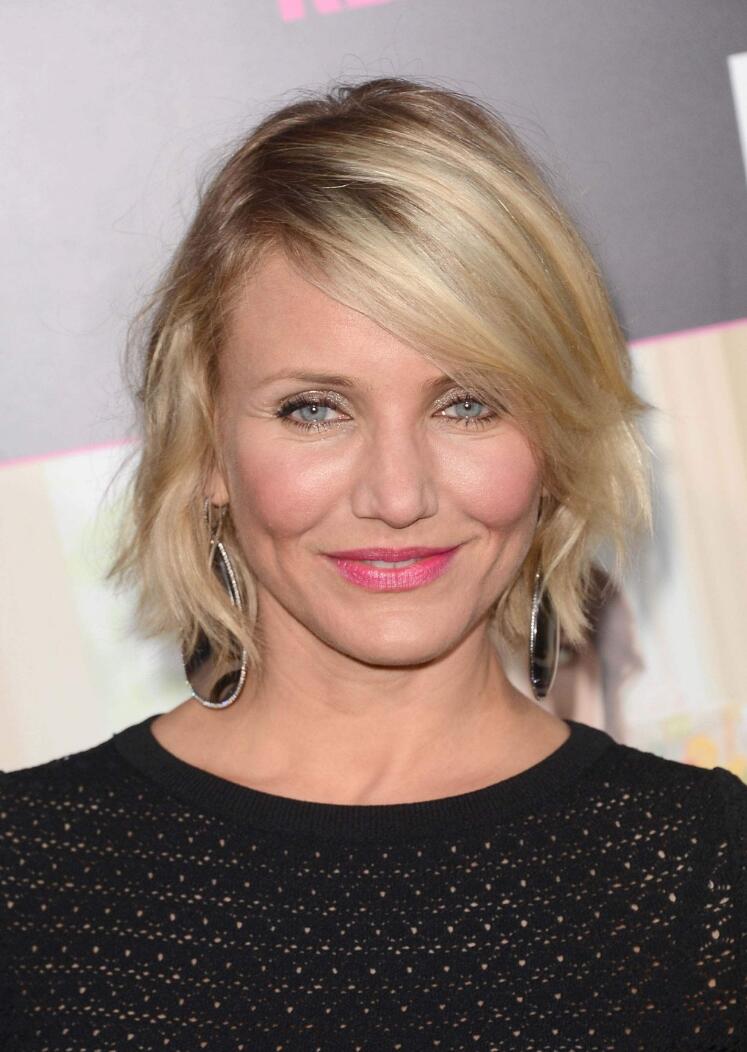 Cameron Diaz looks great in this short haircut that has heavy side bangs. By going with a shorter cut, it helps the hair from getting weighed down and falling flat. You can also use a volumizing mousse to keep the style in place all day long.
Haircut #3: Keep it long with layers and waves!
Celebrity Inspiration: Carrie Underwood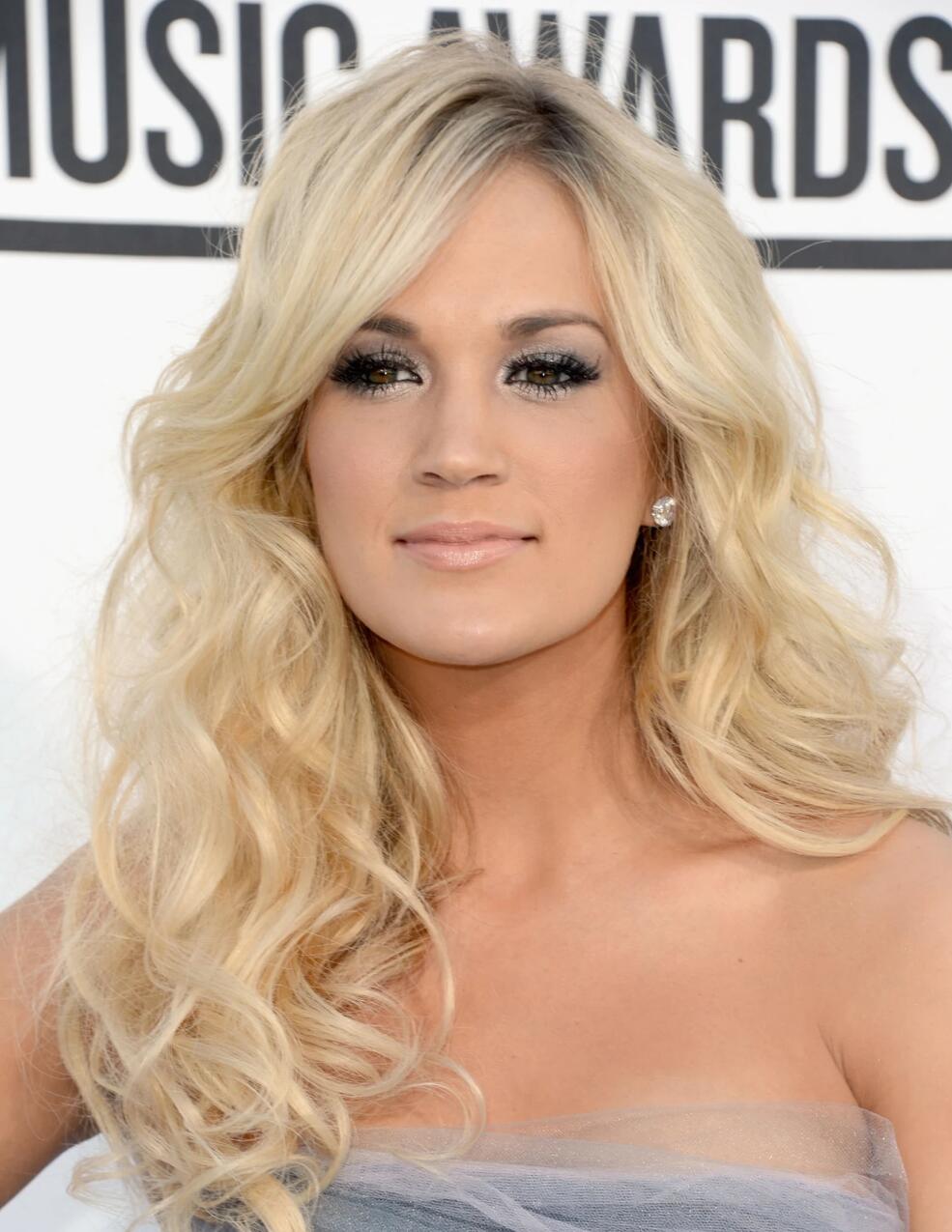 Despite what most people think, you can have fine AND long hair! Carrie Underwood looks great in this long haircut with layers. She adds the appearance of volume by styling her hair with beautiful waves.
The final rule of thumb: A haircut that looks fabulous on someone with thick hair probably won't look great on someone with really fine hair (and vice versa). Always consider your hair type before jumping into a new haircut or style.
Not 100% which style to choose? Talk it over with your stylist at your appointment. Stylists always have the best understanding of what will work best for your hair texture!