15 High Fashion Celebrity Hairstyles 2024
It's hard to keep up with what exactly how our favorite celebrities are wearing their hair, especially when they seem to chop and change their looks so regularly. If Rihanna is your image inspiration and you want to take her photo into your salon to copy her look, it would be no use if you could only pull up photos of her umbrella bob days circa 2008. But don't worry! Here at Pretty Designs we have searched high and low to find the very latest hairstyles that your favorite actresses, singers and Kardashians are sporting for 2016.
Beyonce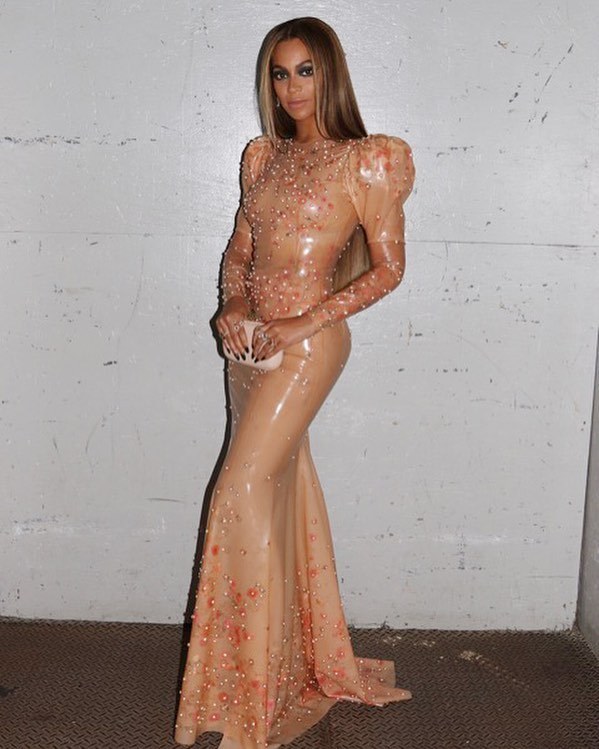 It's impossible to have missed the huge noise Beyonce has made with her groundbreaking new visual album, Lemonade. What's even more difficult than that, however, is keeping up with Queen B's ever changing hair styles. It goes without saying that she looks perfect no matter what locks she's rocking. Recently she's been seen with blonde braids and tousled blonde beach waves. But the most up-to-date look we've seen Bey with is this long, sleek and dead-straight style she wore to the Met Gala.
Rihanna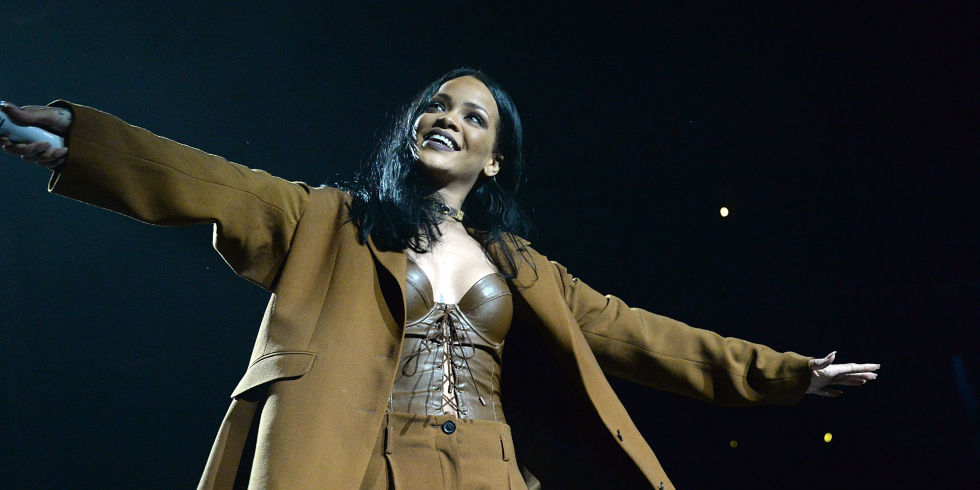 Rihanna is another star who never seems to stop coming out with new, exciting looks. This comes as no surprise considering that Bad Gal Riri (as she likes to be known) is famous for being a totally creative free spirit with her music and image. Lately she has donned a severe and dramatic bob for her Harmony Korine directed video, Needed Me. But most recently, the Bajan performer has been seen giving tribute to deceased legend Prince while sporting chic and relaxed mid-length black hair.
Katy Perry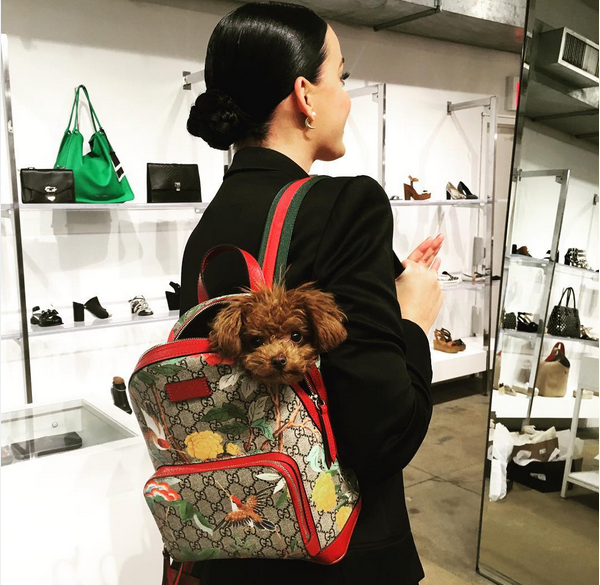 Katy Perry has been through her fair share of quirky looks throughout her career. From fluorescent blue wigs to candy floss pink victory rolls, she never looks anything less than totally glamorous. Nowadays KP has gone back to the look she rocked in the early days of her career and is once again sporting jet black hair. The only difference is that the pop princess has ditched the pin-up girl waves and the full fringe. Instead she now often wears it up, like the classy style seen in this instagram pic.
Kylie Jenner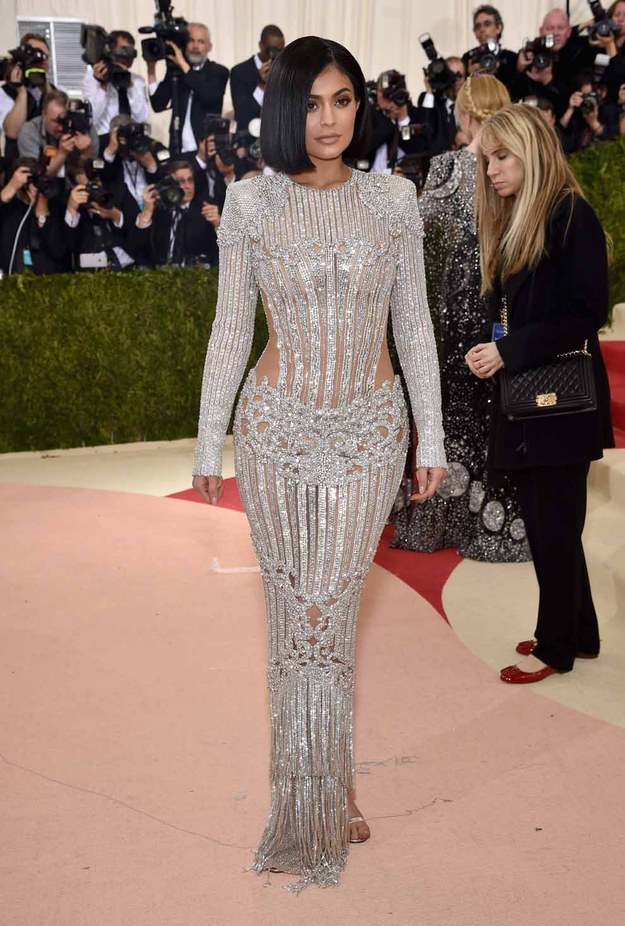 We've seen her with blonde, turquoise and ombre hair. It's also gone from super long to super short. But now it looks like teen queen sensation Kylie Jenner is opting for a jet black hair worn in a perfectly polished bob.
Gigi Hadid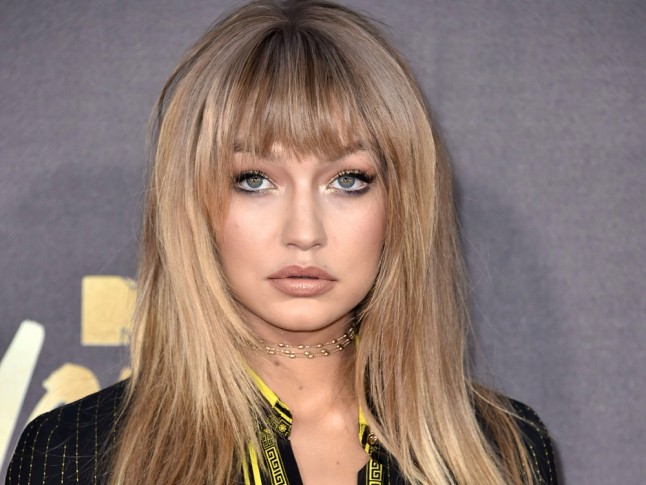 We're used to seeing supermodel Gigi with her trademark loose golden waves. However, it seems that the beautiful runway star has gone for an image overhaul this spring as she has recently revealed her new full, thick fringe and super layered hairstyle.
Kim Kardashian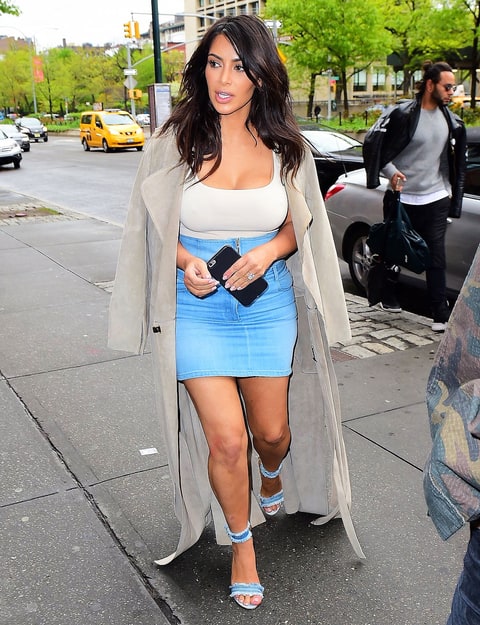 Unlike the other celebs featured in this list, Kim K has rarely strayed from the look we're used to seeing her with. Aside from a few brief encounters with blonde hair and a bob, Kim knows what she looks go
od with and she sticks with it. Right now, she is looking as beautiful as ever with her trademark long, dark brown locks.
Cara Delevigne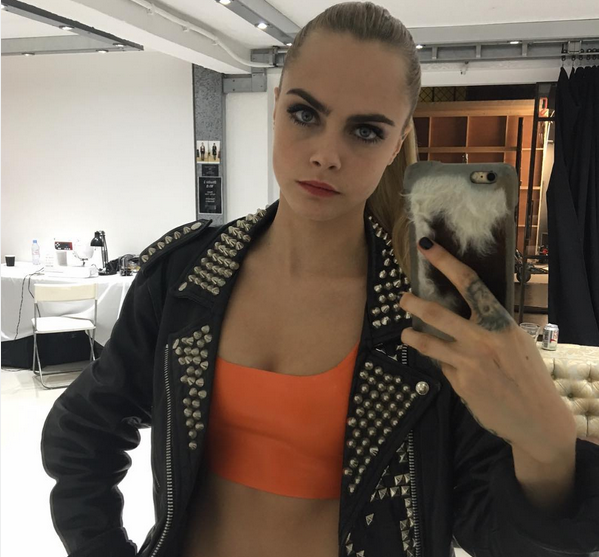 We love Cara because she is so real and down to earth. If she can't be bothered to get glammed up with hair and make-up then she will happily go out looking completely casual and laid back. Even when she goes out in a onesie and her hair in a messy bun, the supermodel extraordinaire always looks drop dead gorgeous. Her latest look has seen her iconic honey-brown hair slicked back into a tight ponytail that shows off her iconic eyebrows and cheekbones.
Blake Lively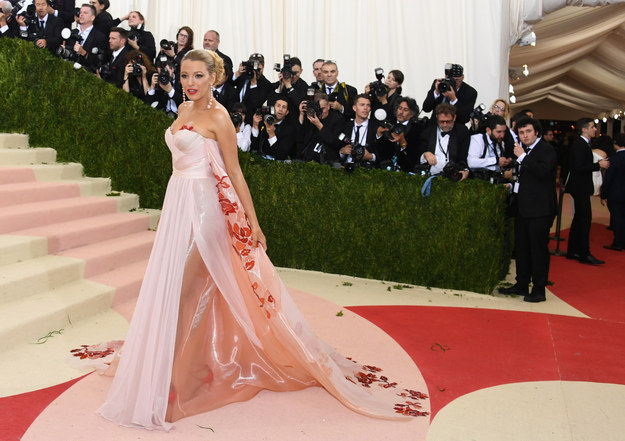 Blake Lively is absolutely glowing at the moment since she and Ryan Reynolds announced that they are expecting their second child later this year. Lately the Gossip Girl beauty has been displaying her golden waves in an effortlessly stunning vintage bun.
Nicki Minaj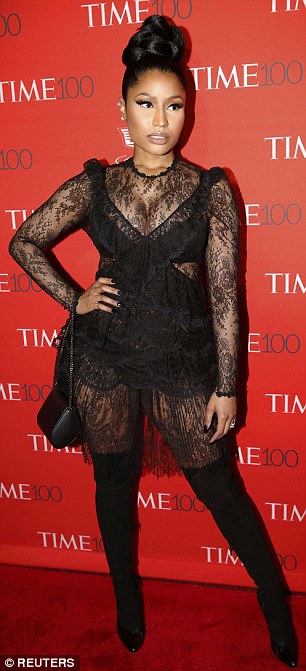 It seems as though these days many female celebs are growing up and ditching the daring hairstyles for more mature, demure looks. We never thought we'd see hip hop Queen Nicki Minaj say goodbye to her pink wigs and Barbie tresses for such a classic style. But the elaborate black up-do she wore to the 2016 Time 100 event looked amazing on her.
Taylor Swift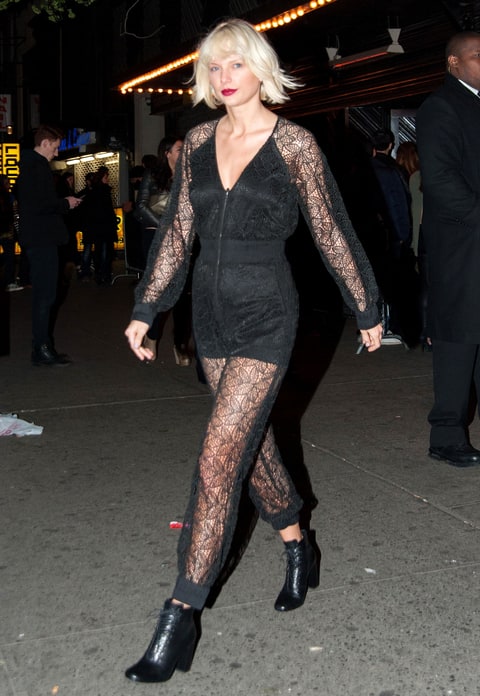 For years we've been used to musician Taylor Swift wearing her hair in either super girly princess curls or in a sleek, chic blonde bob. However, Tay has recently been seen rocking her most daring do to date; a peroxide blonde rock chick short style which is edgy and cool.
Zendaya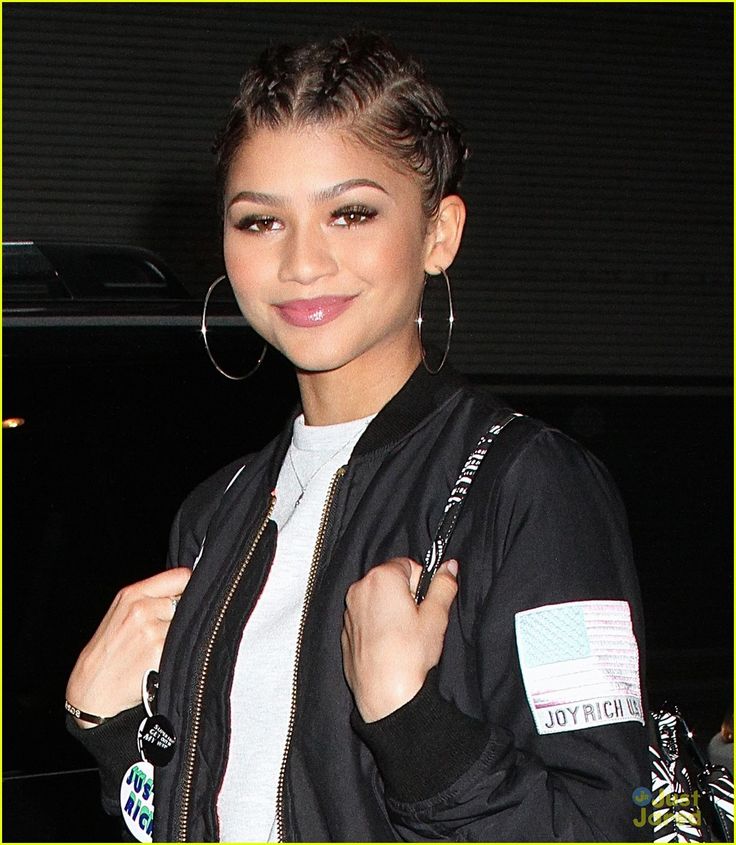 Singer, model, activist, and actress… is there anything Zendaya can't do? We're yet to find anything that the 19 year old is incapable of. But you can add 'making any hair style look incredible' to her list of achievements. The former Disney Channel star was the centre of controversy in early 2015 when she was trolled online and in the media for her beautiful braided hairstyle. Fortunately she didn't let this deter her from flaunting this super stylish look and recently Zendaya hasn't been seen anywhere without her hair plaited into sleek cornrows.
Miley Cyrus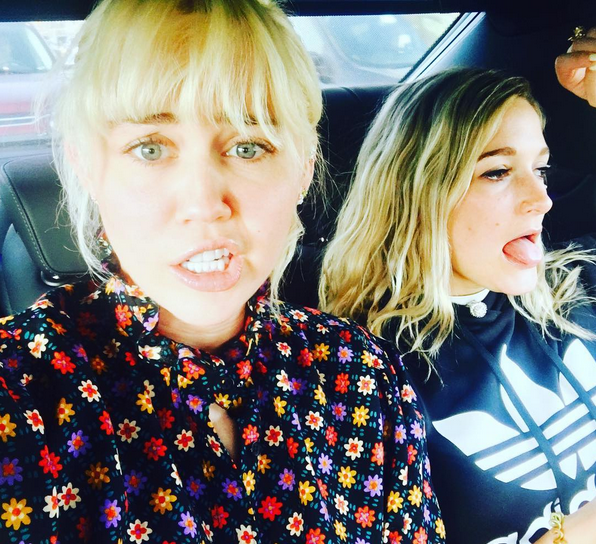 It wasn't too long ago that Miley Cyrus shocked the world by showing us just how much Hannah Montana had grown up, complete with foam fingers and a bright blonde pixie crop. Now, however, it looks as though the rebellious singer is letting her hair grow out and has even added a full fringe to her do.
Jennifer Lawrence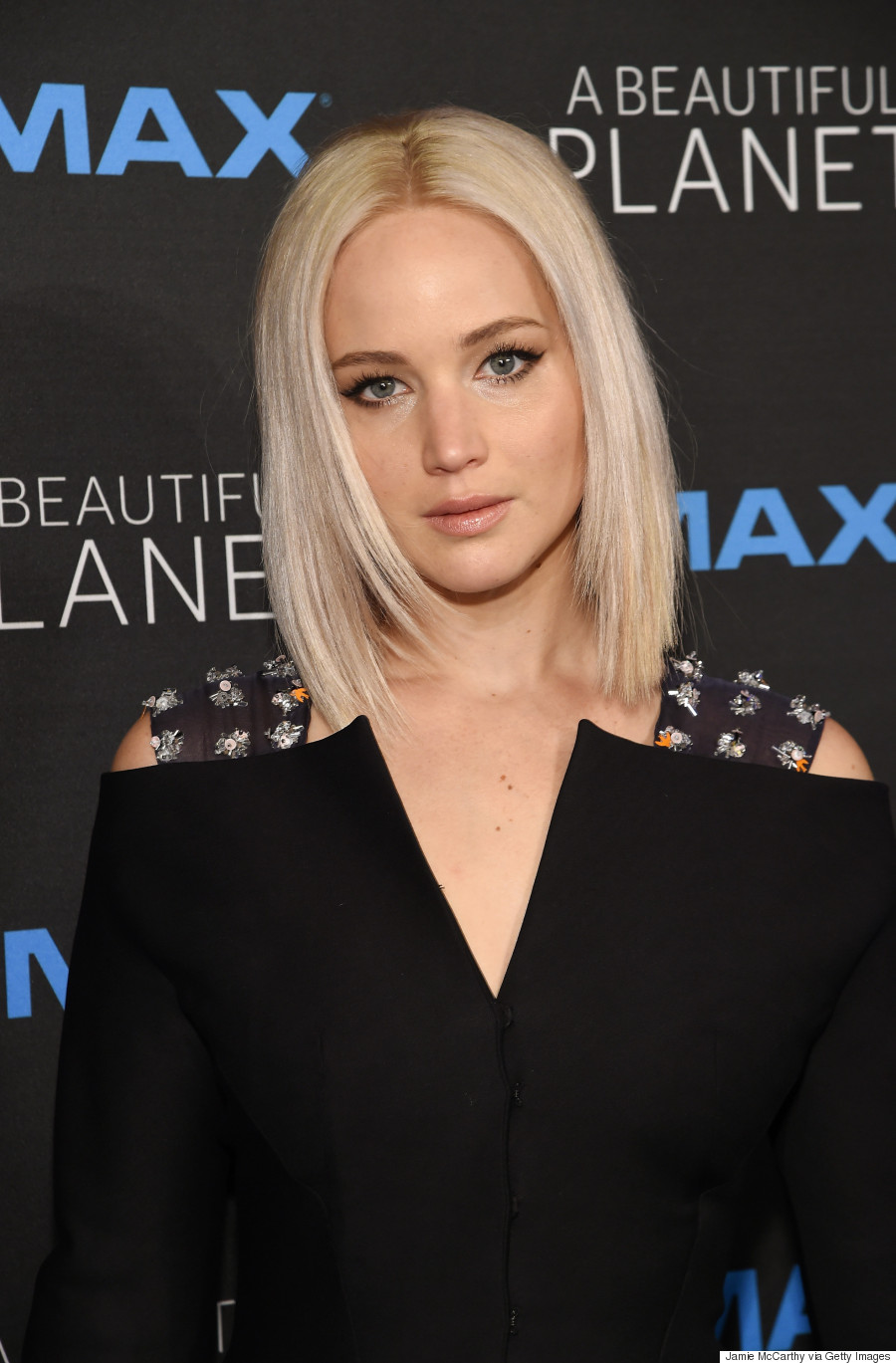 Ever since she burst on to our screens and became a household name with movies such as X-Men and The Hunger Games, Jennifer Lawrence has been hugely popular and a role model to girls everywhere. She has also been known from her long honey blonde hair and full fringe, often worn half-up half-down or in a graceful up-do. However, at the April 2016 premier of A Beautiful Planet in New York City, J-Law introduced us to a dramatically layered, bright blonde bob.
Selena Gomez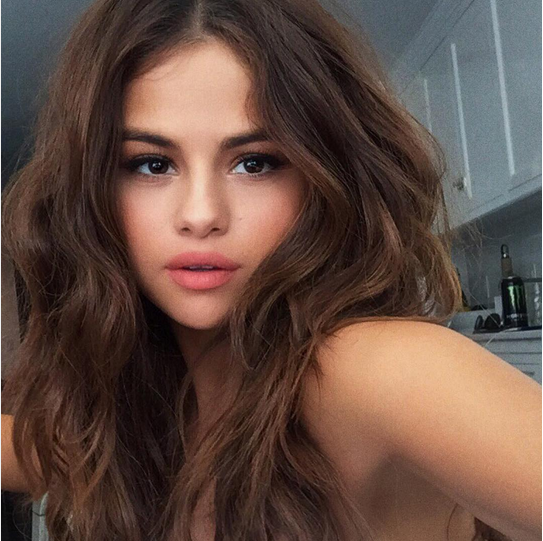 Selena Gomez is yet another former Disney star who has grown up a lot and is now displaying her sultry side such as in hit song Hands to Myself. When she isn't busy revamping her image with mega-hit singles, she can be found looking absolutely stunning with thick and glossy natural brunette waves.
Ariana Grande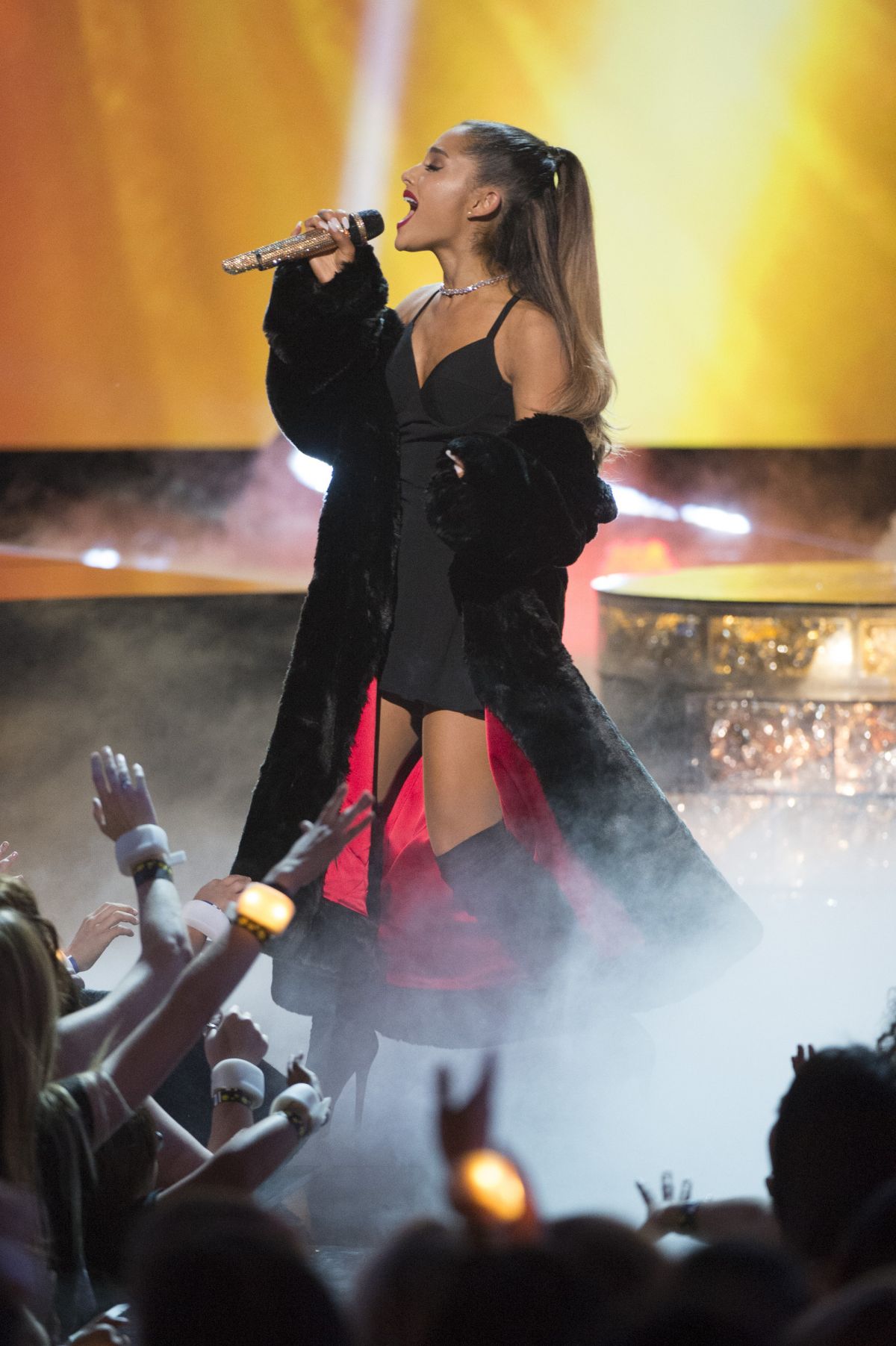 Ariana Grande is another star who is less than experimental when it comes to her hair and prefers to stick to one style that she knows looks absolutely fabulous on her. In a 2014 Facebook post, Ariana announced that the reason she always opts for her hair either in a ponytail or half-up half-down is because she completely damaged her hair dying it red for her role as Cat Valentine in Nickelodeon's Victorious. To this day, she is still rocking her trademark style and it still looks as good as ever.