22 Plus Size Fashion Bloggers You May Want to Follow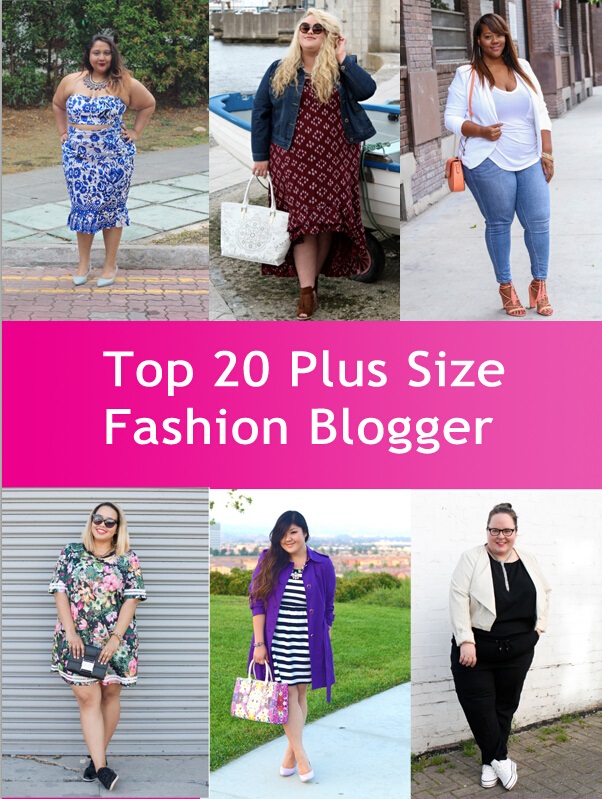 Plus Size Fashion Blogger: Aarti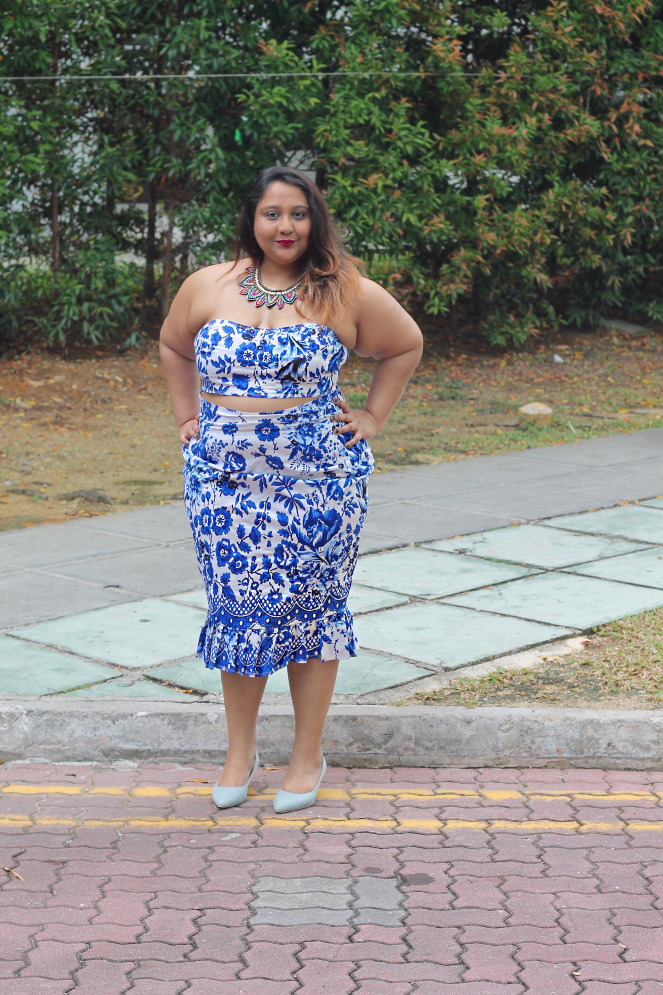 Having struggled with 'weighty' issues most of my life, I made the decision to stop hating my body and to embrace it when I turned 30. This is my web space to discuss plus size fashion, be body positive, encourage female empowerment, talk about being plus sized and healthy in mind body & spirit and share personal anecdotes.
Plus Size Fashion Blogger: Chloe Elliott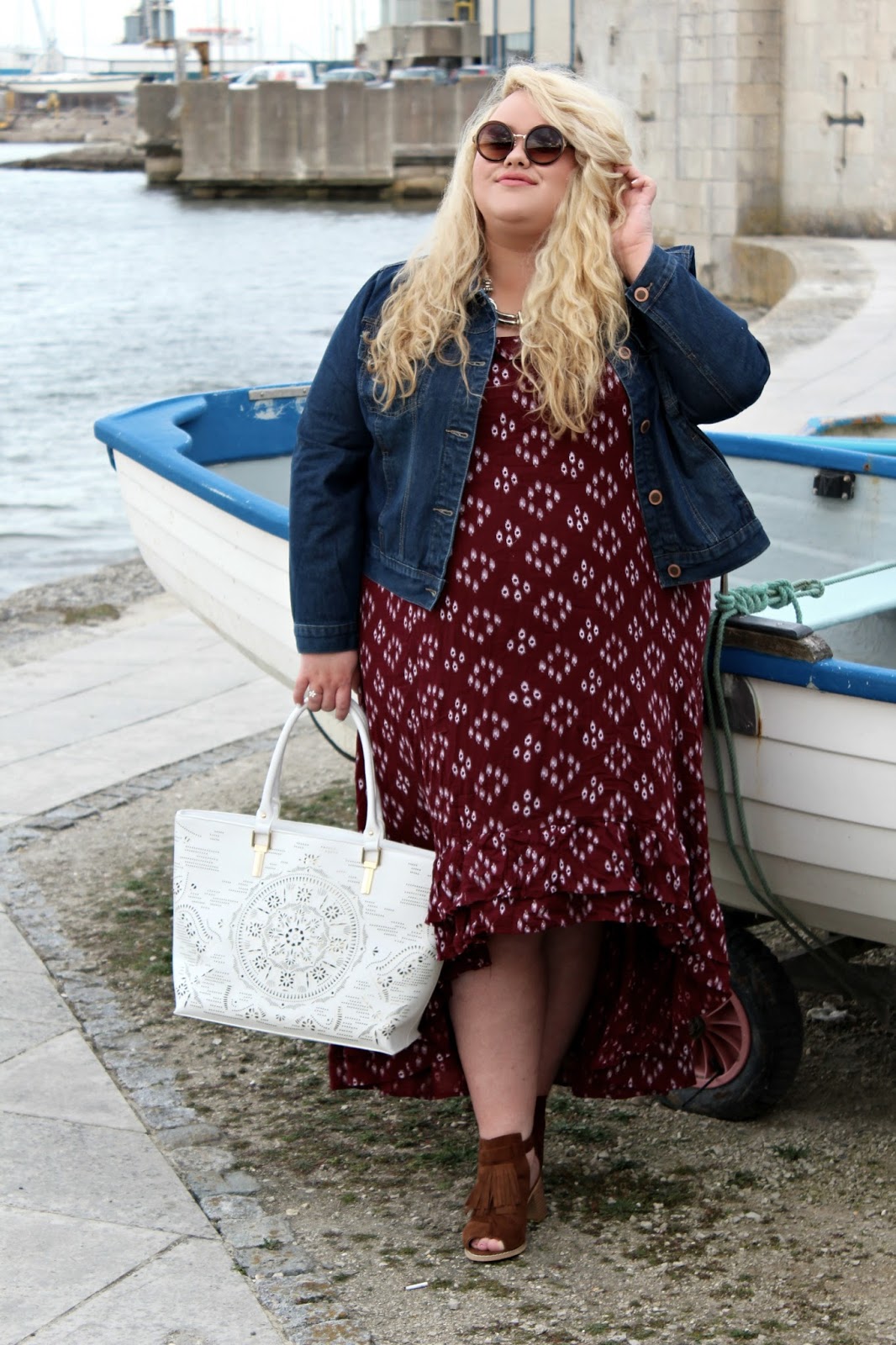 A Plus Size Fashion, Beauty & Lifestyle Blog written by scots girl Chloe Elliott. Here you'll find everything from styling tips,(oodles of)body positivity and a little lifestyle!
Plus Size Fashion Blogger: Kristine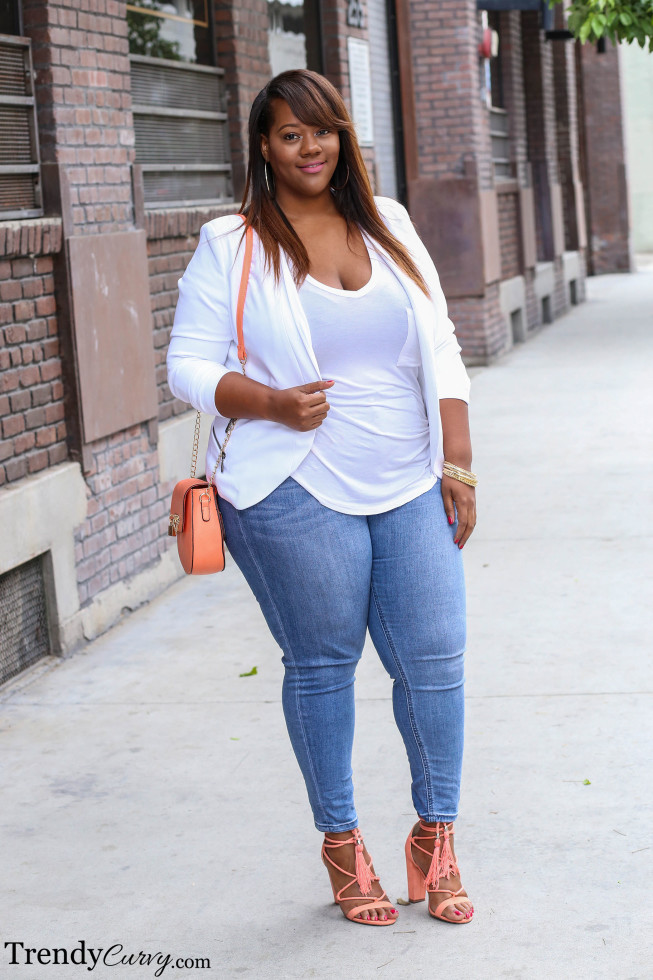 Fashion trends are always changing. With each new style, new design, latest obsession, we are constantly trying to keep up. Join me as this curvy girl takes on this trendy world by storm, transforming fashion trends to meet my style, my size and my fashion sense.
Plus Size Fashion Blogger: Gabifresh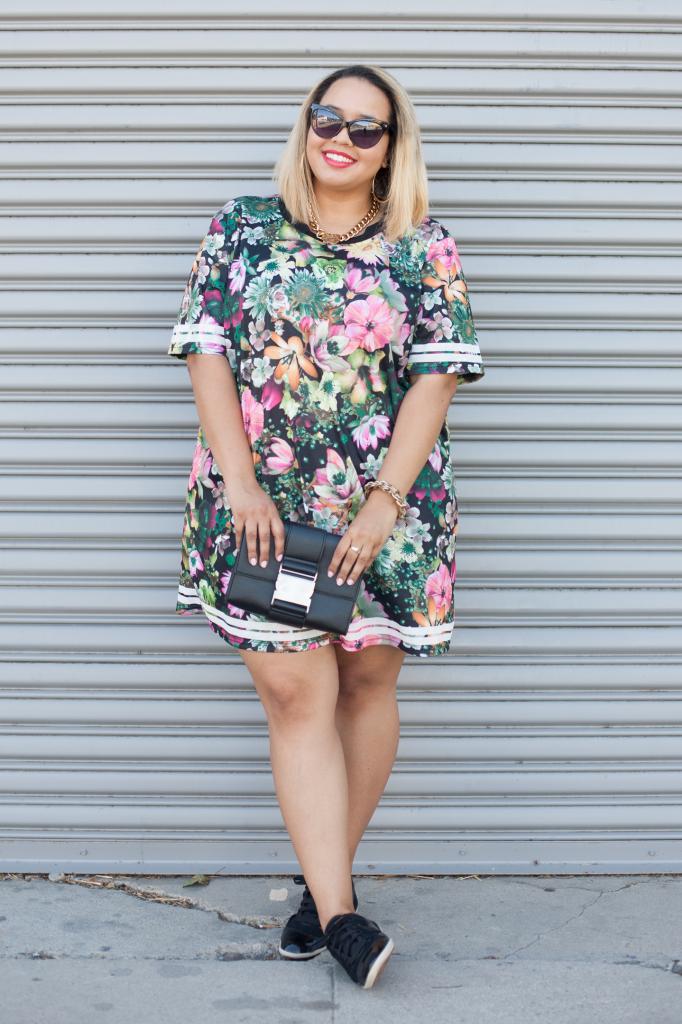 She started her blog in 2008, Gabi Gregg operates with the saying "Ignore Fashion Rules." What's so refreshing about Gabi—now a full-time blogger—is her aversion to the "dress for your body" notion and turns it on its head. One of the more visible curvy bloggers, Gabi's been featured in a number of publications including InStyle, The New York Times, Seventeen, Glamour, Teen Vogue,  and Cosmopolitan, and has have contributed to Vogue.it, Refinery29, xoJane, Glamour.com and Essence.com.
Plus Size Fashion Blogger : Hanna – The Wardrobe Challenge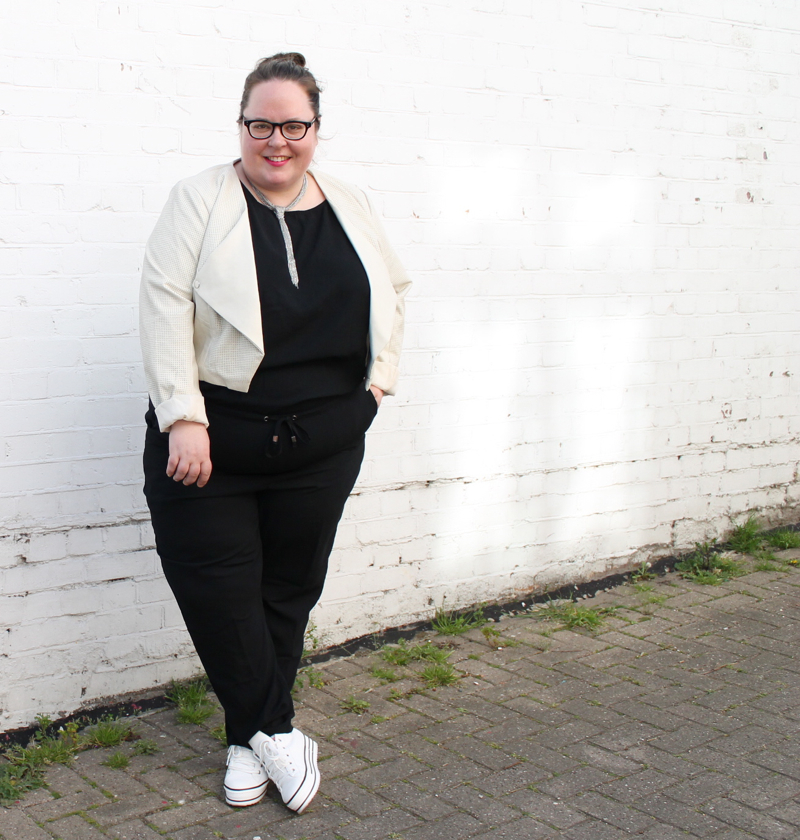 Hanna is a 36-year-old Finnish fashion blogger living in London, and started her blog in January 2012 after posting photos on Tumblr and receiving great feedback. Her blog focuses on flattering outfits to copy, and on fun plus-size peices which—as Americans will notice—are more abundant in the U.K.
Plus Size Fashion Blogger Allison Teng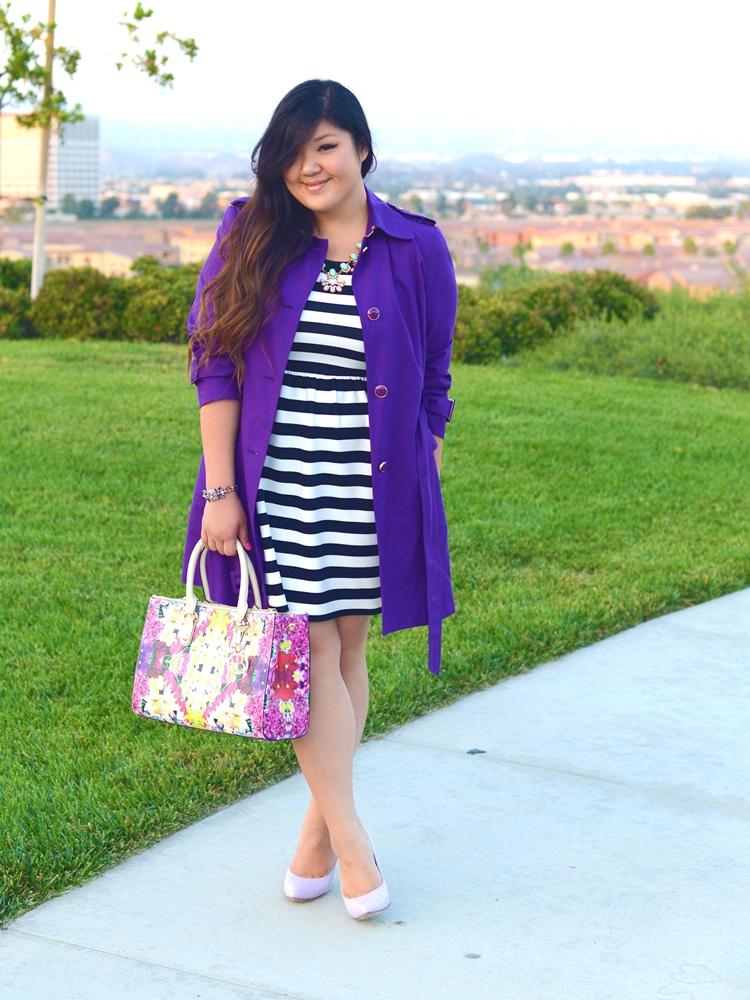 Allison Teng is the voice behind Curvy Girl Chic, a blog she started in 2009 that's grown into one of the coolest plus-size fashion sites around. Expect outfit posts, product reviews, and lots of conversation about trends and shopping.
Plus Size Fashion Blogger: Nicolette Mason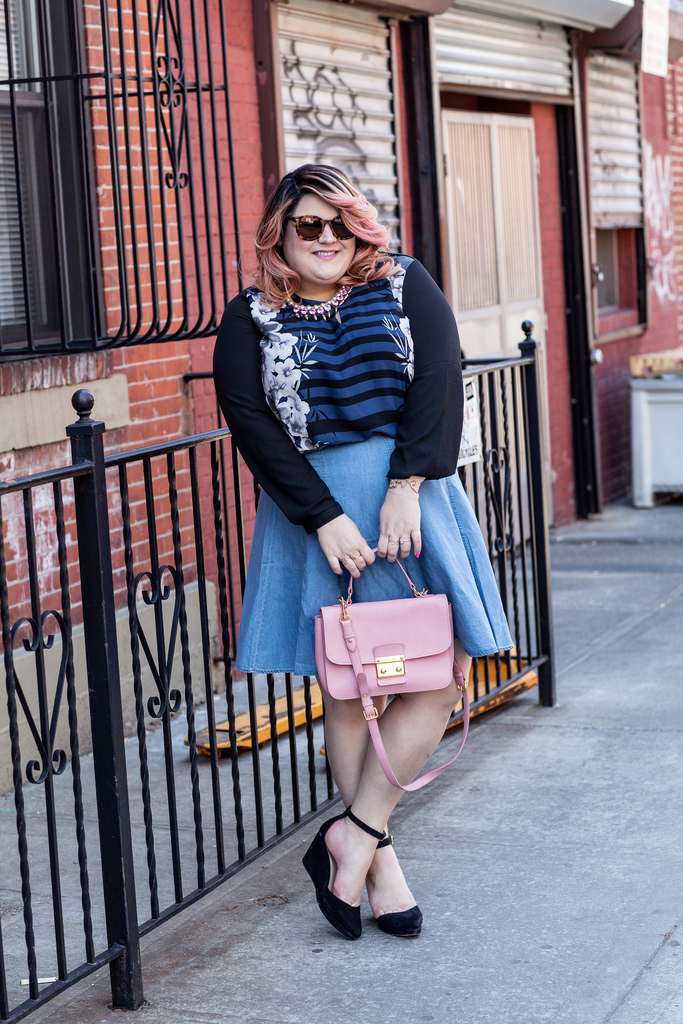 Nicolette Mason—an L.A. native living in New York—is a contributing fashion editor and columnist at Marie Claire and regularly posts killer outfit inspo to her blog. Nicolettte also hosted a web series in partnership with Hearst and YouTube, which now lives at Cosmopolitan.com.
Plus Size Fashion Blogger: Tanesha Awasthi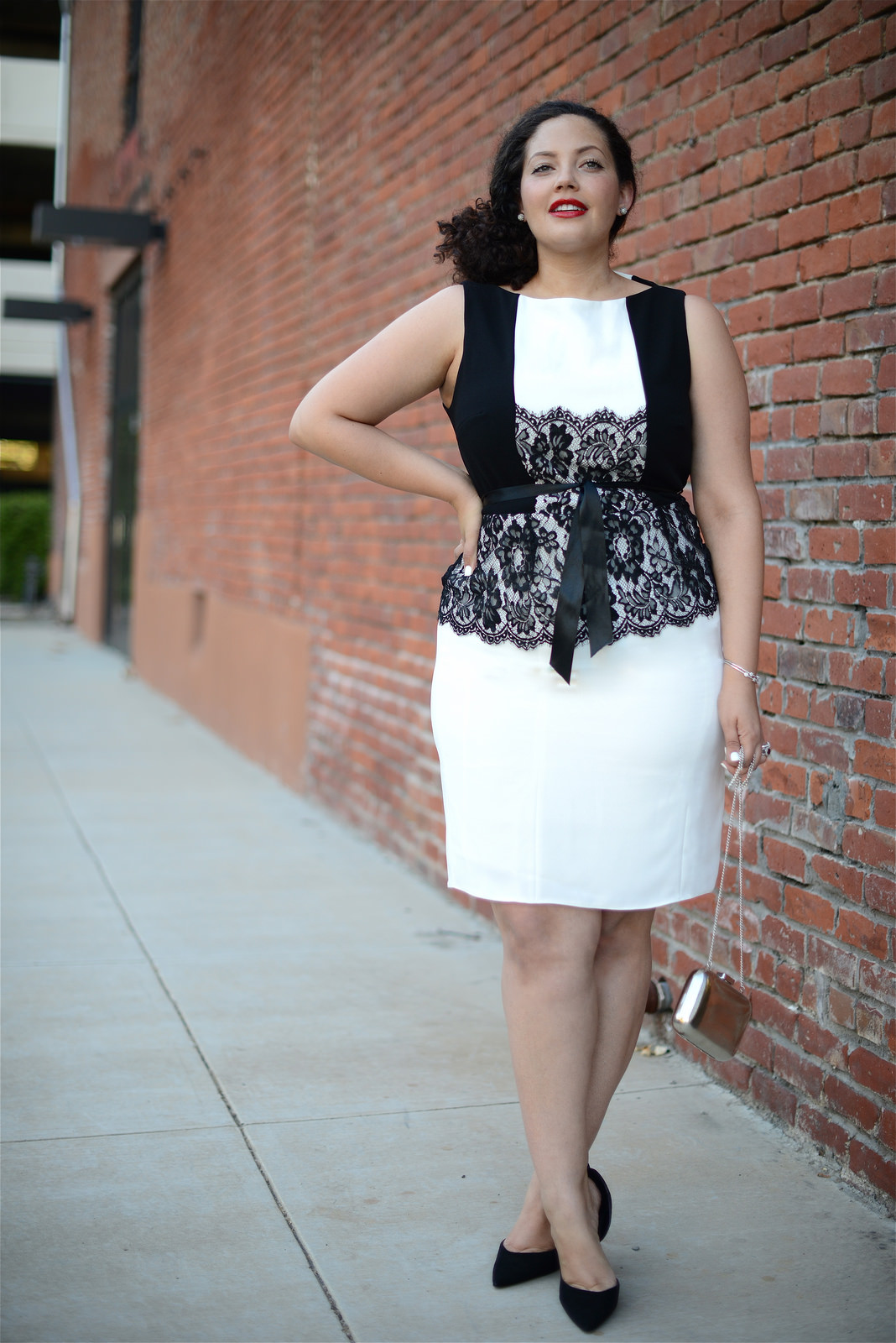 Tanesha Awasthi—a UC Berkeley graduate—started the blog in 2011 with hopes of encouraging positive body image. Tanesha even has her own clothing line, Tanesha Awasthi, is a lisenced esthetician and contributes monthly to Redbook Magazine!
Plus Size Fashion Blogger: Cece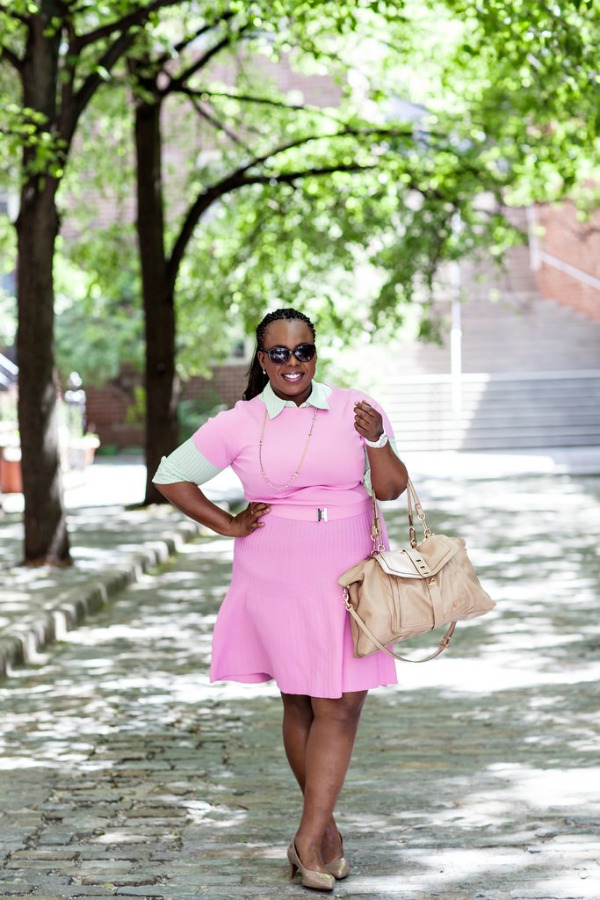 Cece is a plus-size New York City fashion blogger—originally started her blog to document her journey to become "skinny" before focusing on becoming healthy. 
Plus Size Fashion Blogger: Franceta Johnson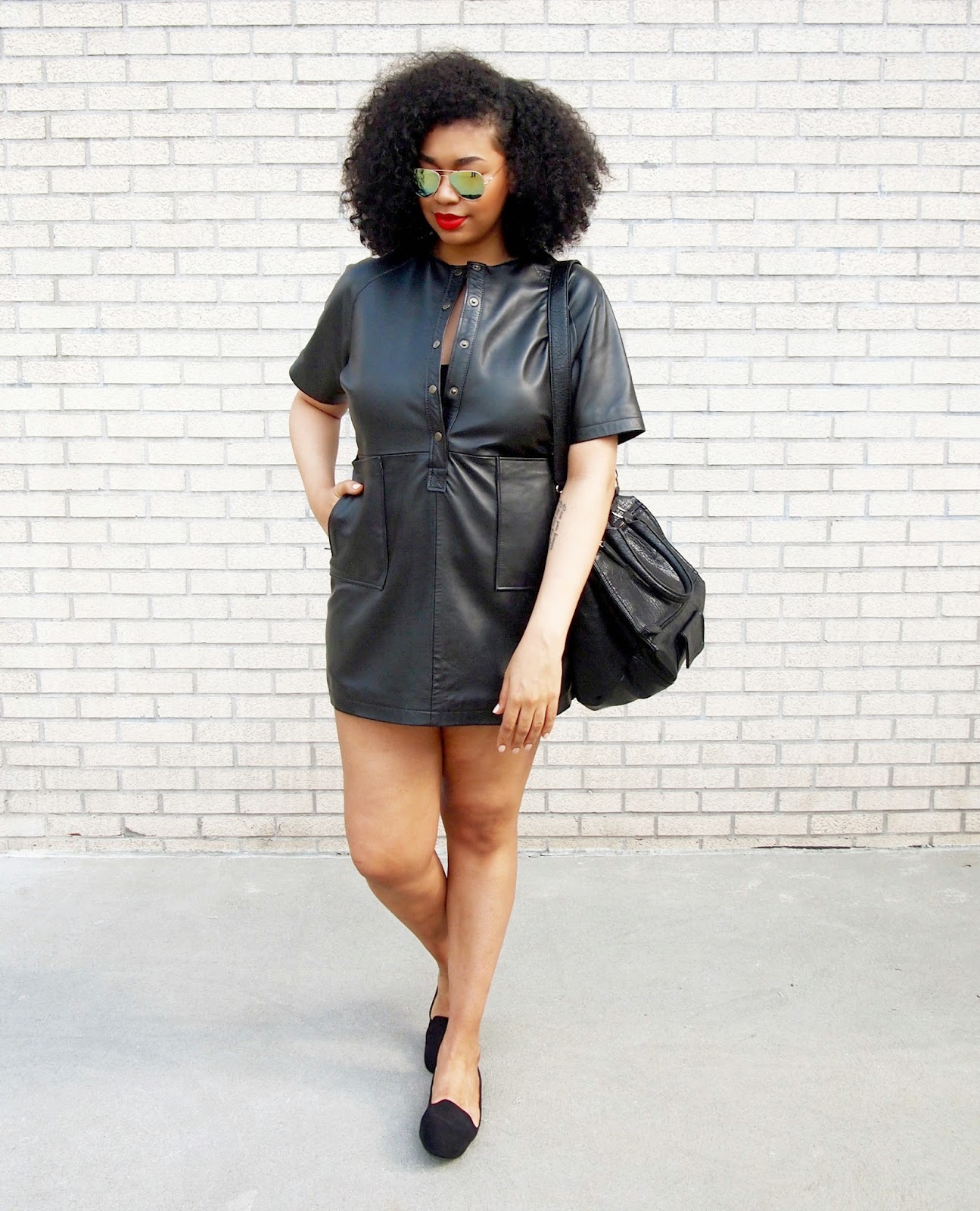 Franceta Johnson is a graphic designer and fashion lover—started her blog in 2010 as a personal journal, and has just as most humor as she does style. She encourages her readers to "try on anything no matter the size" and "if it doesn't feel amazing, don't buy it!" She has also been featured on Plus Model Mag and Buzzfeed.
Plus Size Fashion Blogger & Model: Nadia Aboulhosn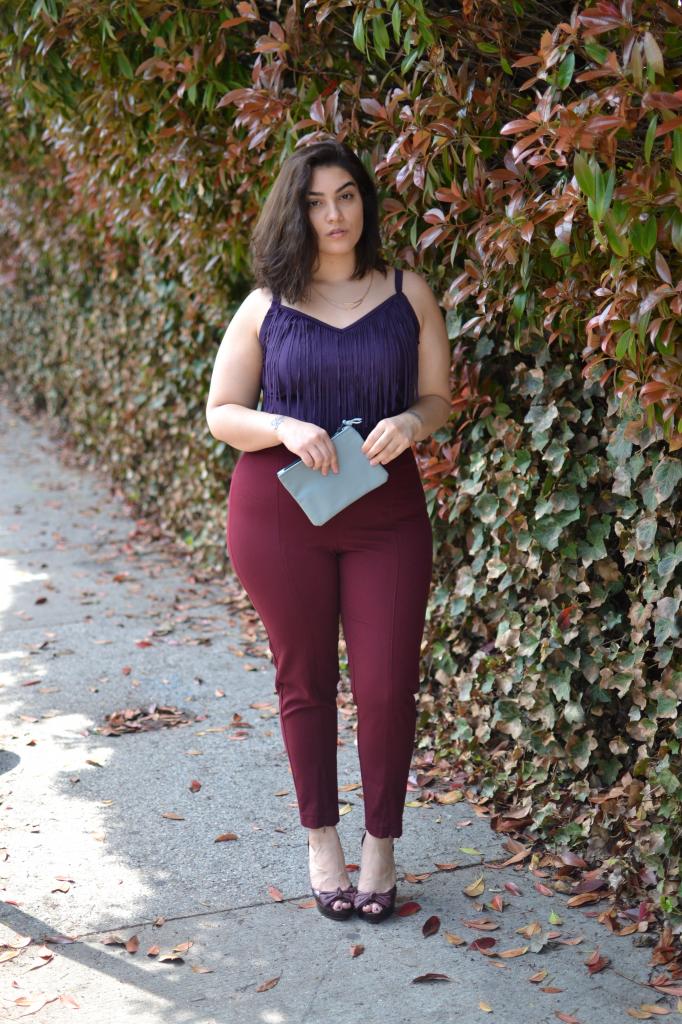 Nadia Aboulhosn—a plus-size fashion blogger and model—is one of the coolest bloggers around.  Her style is about taking risks and showing skin—and she encourages her readers to as well.
Plus Size Fashion Blogger: Rosemary Florence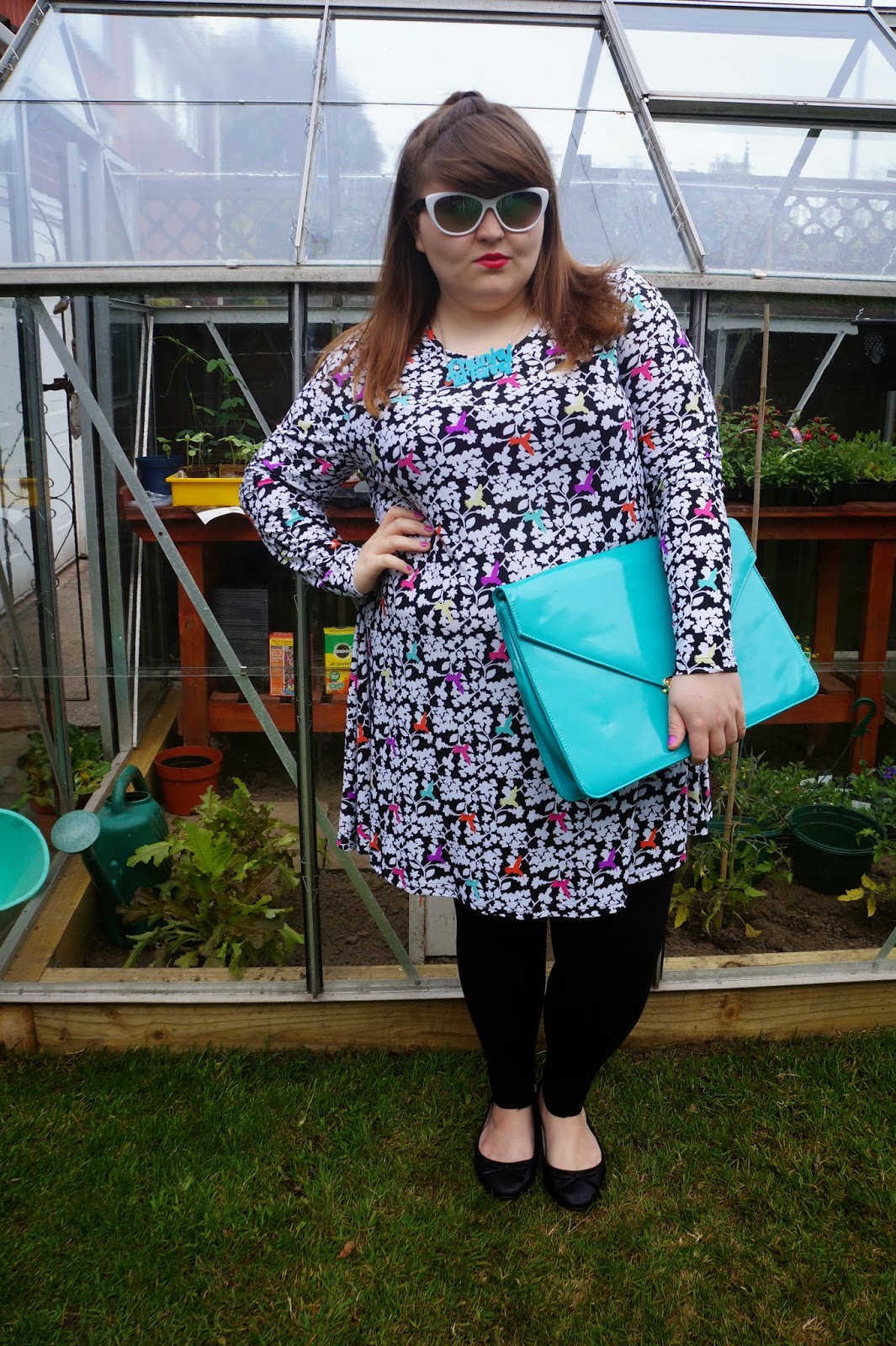 This U.K. fashion blog is run by Rosemary Florence—a fashion student and a vintage enthusiast—is definitely one to check out. She lives by the saying "Chunky yet Funky" and her style is definitely unique. On her blog, she also showcases peeks into her life outside of fashion.
Plus Size Fashion Blogger: Stephanie Lawson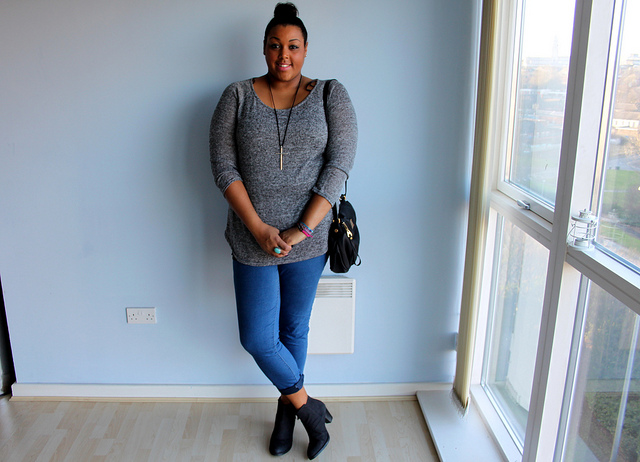 We love the relatable vibes we get from reading Stephanie Lawson's down-to-earth blog. She lives in England, loves Zooey Deschanel and Kim Kardashian's style, and her blog has been featured on Plus Positive and The Curvy Fashionista's blogroll.
Plus Size Fashion Blogger: Chante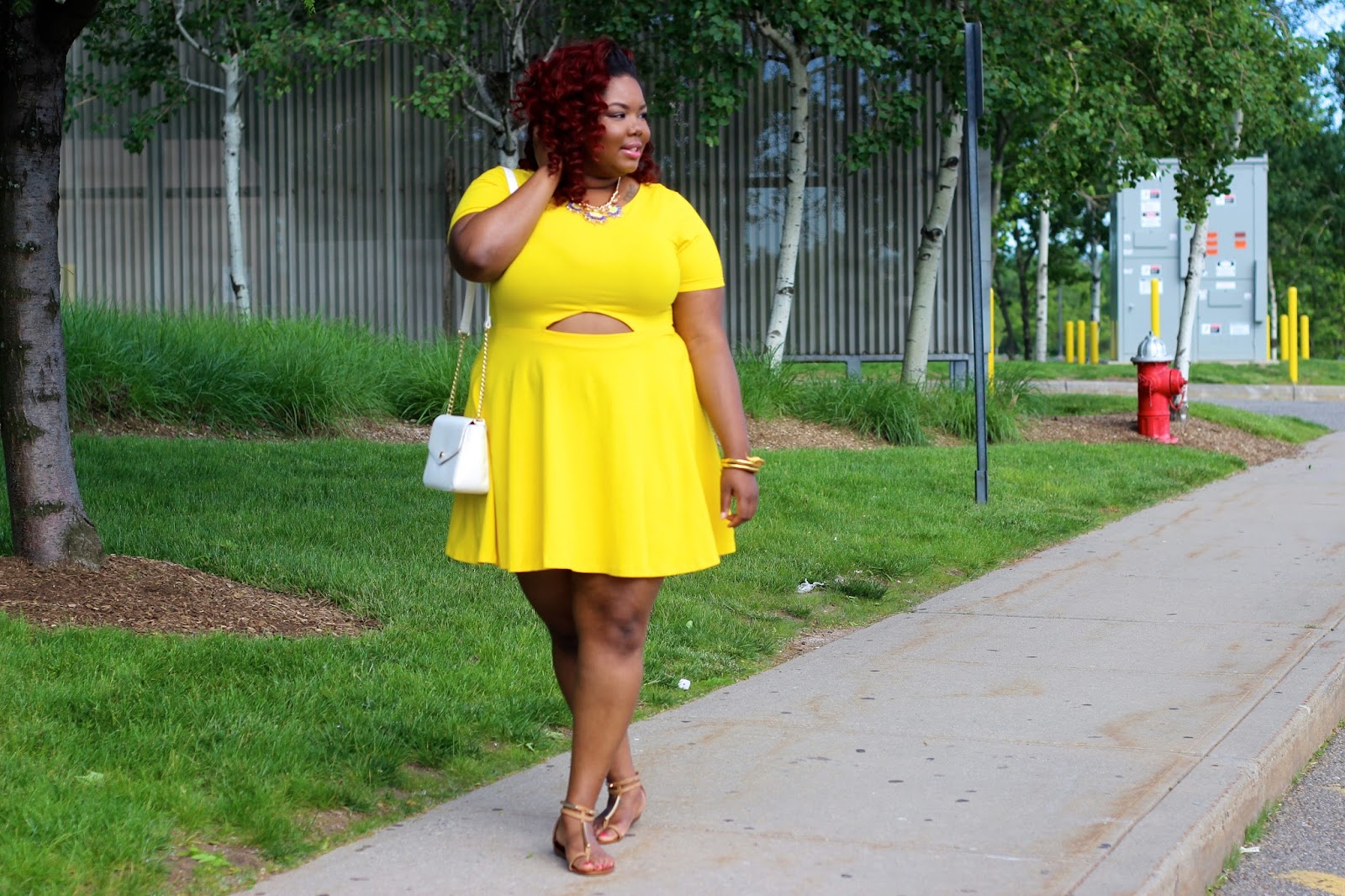 Chante—a Florida native now residing in New Jersey—is the blogger behind Everything Curvy and Chi, and makes sure that any items she features on her blog are wallet-friendly, She's been featured on Plus Model Mag and Style Blazer.
Plus Size Fashion Blogger: Olivia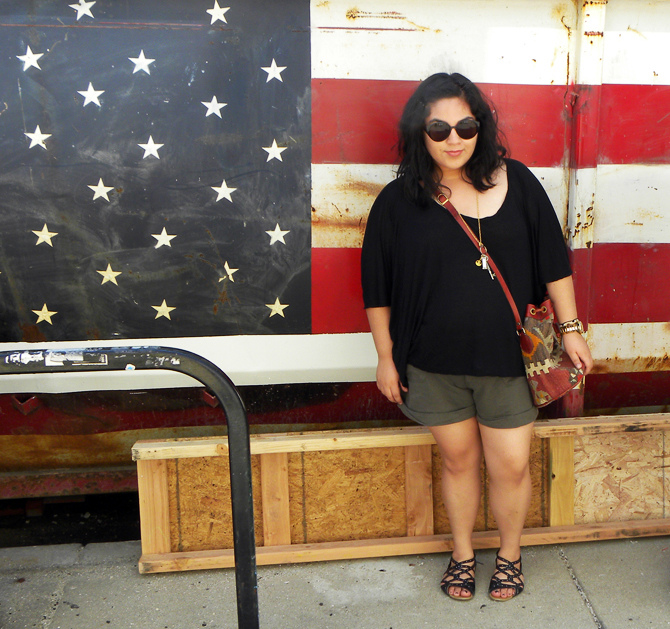 Olivia, she is a manager at a local boutique will lead you through her life through clothing. She also introduces bloggers that she's inspired by for you to follow as well.
Plus-Size Fashion Blogger: Chastity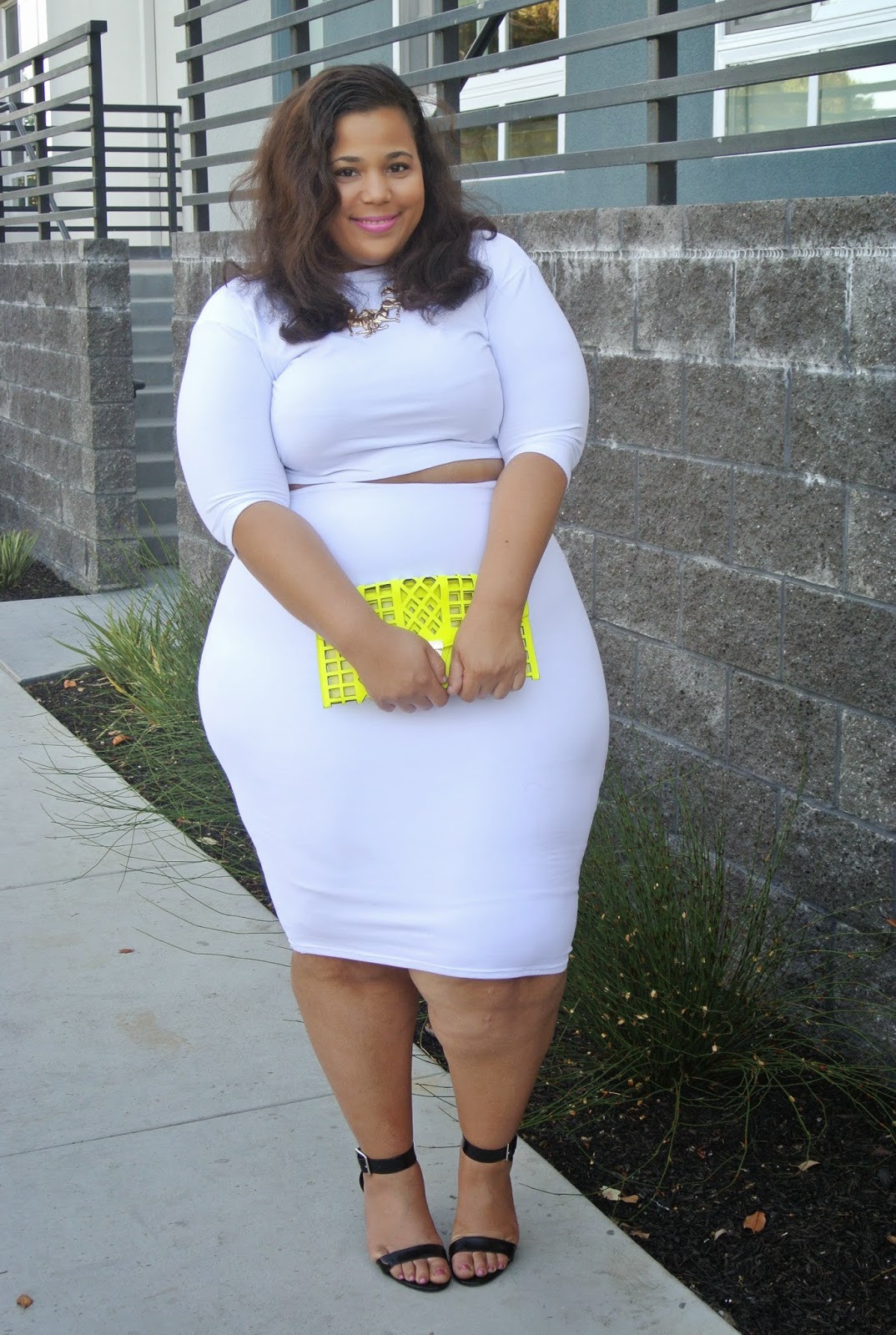 Chastity is a style blogger who's also a published author of The Curvy Girl's Guide to Style. She started her blog to coincide with her image consulting business and has since made it her full-time job.
Plus Size Fashion Blogger:  Jay Miranda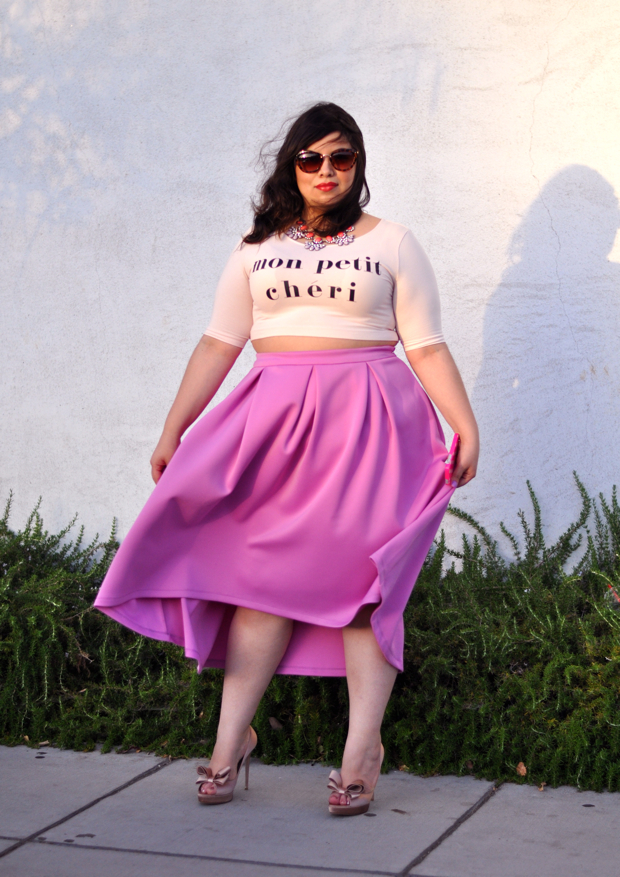 This California girl started her personal style blog in 2008, and often blogs about motherhood (yup, she's a mom!) and home decor, as well.
Plus Size Fashion Blogger: Margie Ashcroft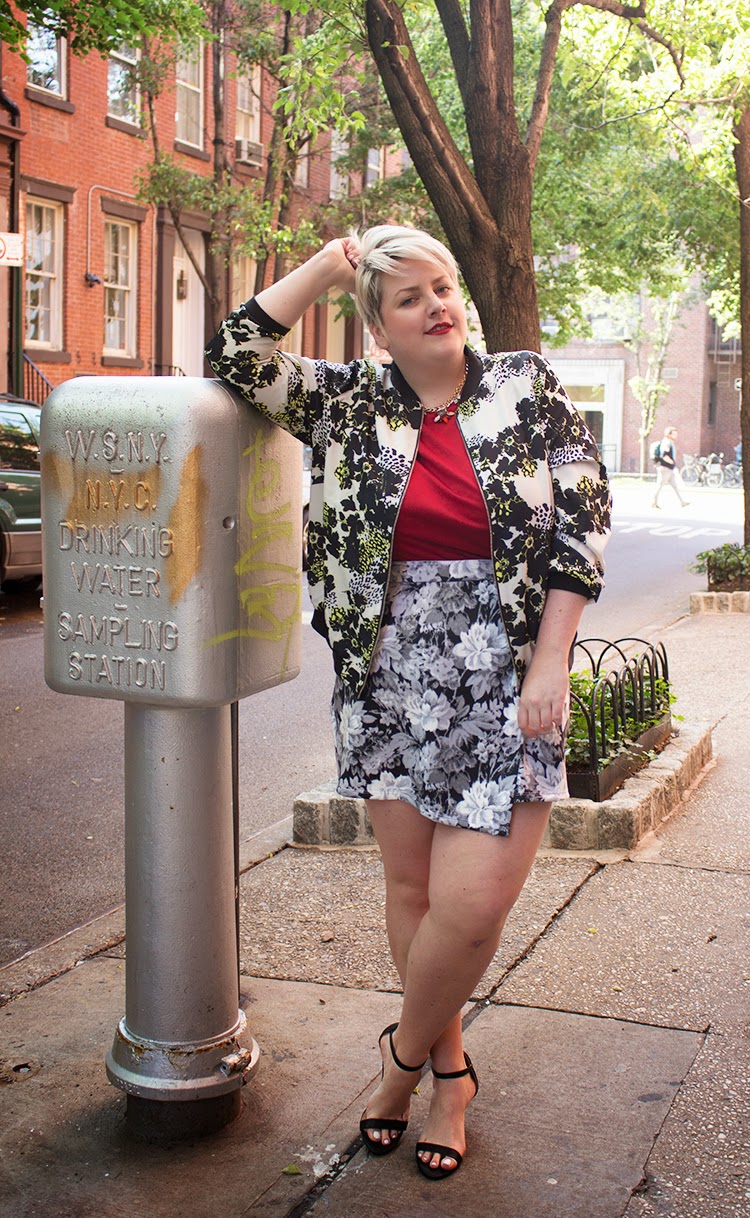 Margie Ashcroft has a degree in Fashion and an MBA, so it's safe to say she knows her stuff. Her compulsively readable blog features tips, outfit posts (she has aweakness for vintage) and lots of unique styling tricks, and she also has a column on LuckyMag.com called "Margie Plus."
Plus Size Fashion Blogger: Sakina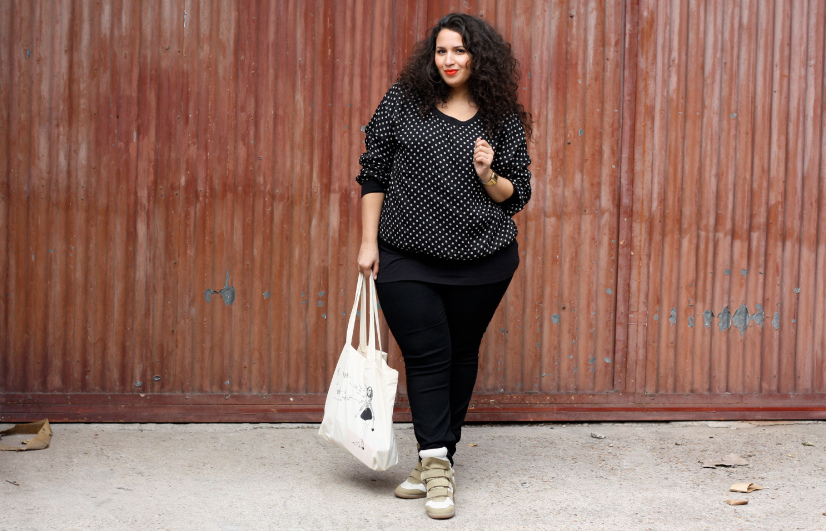 French beauty Sakina she lives in Paris, she started her blog to prove to curvy ladies like herself that so-called "plus-size fashion rules" just aren't true. Readers can expect lots of street style outfit inspo and shopping posts. "Because shopping everywhere is absolutely possible even when you're a plus size," Sakina writes on her blog.
Plus Size Fashion Blogger: Georgina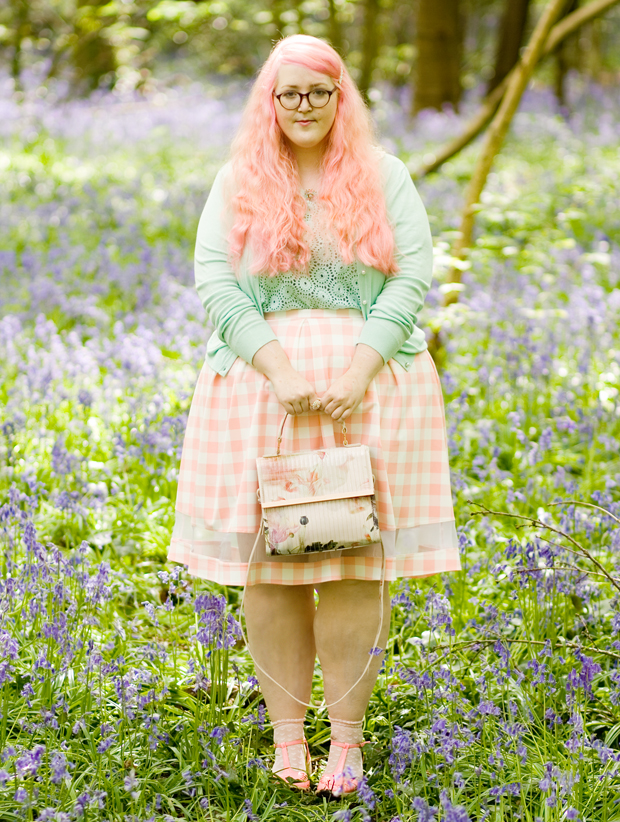 Georgina is an English blogger behind Cupcakes Clothes, and uses her blog to show off her charming personality—note her amazing pink hair—and slightly retro sense of style.
Plus Size Fashion Blogger: Kellie Brown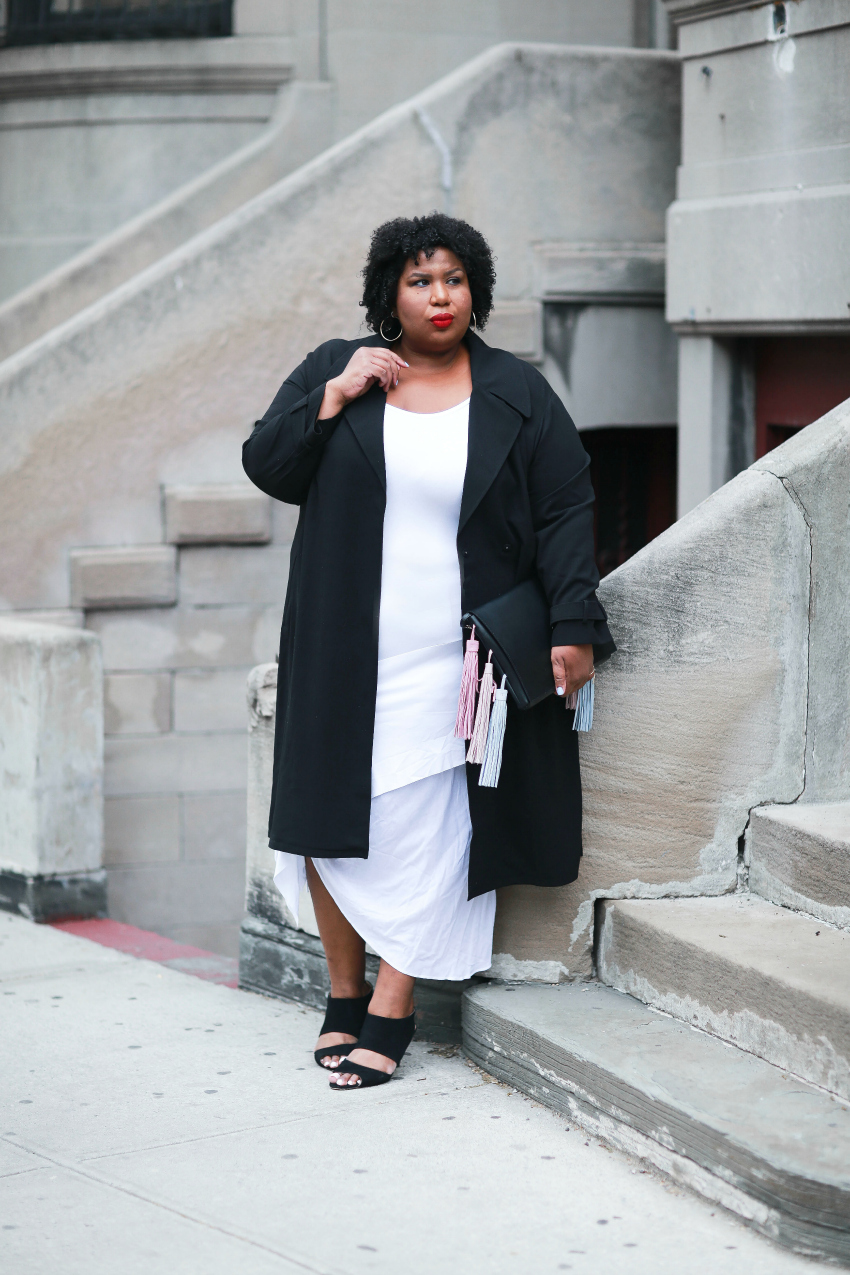 "In my mind I'm a James Bond historian, a minimalist and one of those brilliant girls that only reads and never watches TV. The truth is that I'm a lover of leather, lipstick, and little lacey things. My fashion DNA shows clear signs of multiple personality disorder and I love bad television." That quote from New York City blogger Kellie Brown offers readers a taste of her humor and sense of fun with fashion.