Trendy Highlights for Brunette Hair – Gorgeous Brunette Hairstyles with Highlights
If you are bored with your brunette hair but you are not ready for a major hair color change yet, adding some highlights is a good way to spice up your style. What exactly does highlighting mean? How is this different from hair coloring? Hair coloring is a term used when the color is applied entirely on the hair. On the other hand, highlights are applied only to segments of the hair.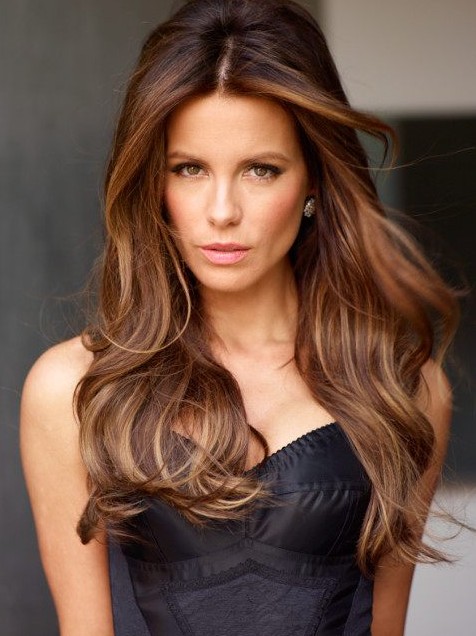 Adding hair highlights or streaks have many benefits. First, it breaks the plainness and monotony of the brunette color which makes the style even more attractive. Second, it also adds more body and fullness to the hair so that it would not look limp and lifeless. Best of all, highlights will update your look and make you more fashion-forward.
There are several ways on how highlights can be applied to your brunette hair. Making the decision will depend on the image that you would like to achieve. Since this has a big impact on your look, it is best to choose carefully so you would be able to feel more confident with your new hairstyle.
Adding highlights on roots of the hair is a common technique done by a lot of people these days. This is more fitting for people who would like to reinvent their look without being too bold. The roots should be 2 to 3 shades darker than your brunette hair. If you want it to be a little more visible, you can actually go for deep black highlights.
Another way is to pick a few segments which will be completely covered with highlights. This means coloring each section from the roots to the tips. When doing this, the color of the highlight should be much lighter than the shade of your brunette hair. That way, as you move, the pop of color will show up.
To enhance your brunette hair, you could also just color the lower half. This is also done in segments but only the tips have a different color. This is perfect especially if you have curls. Adding this kind of highlights will make the curls look more chic.
If you want a bolder and edgier hairstyle, pick a color that is several shades lighter than your brunette hair. Create several thin segments of hair and color this with a lighter shade. The goal is to make your hair look like it is half colored in brunette and half highlighted with honey blonde, walnut or other pale shades of yellow.
To achieve the right type and style for your brunette hair, make sure that you go through the best technique in applying color. Brunette can be quite challenging to color especially if you have the rich, dark red color. For such cases, it might be necessary to have the strands bleached and toned so the highlights would be visible. Aside from that, since you would only be coloring some sections of your hair, it is best to let the salon experts do it for you. That way, the portions of your hair that you would like to keep as brunette would not be affected too.