How to Stay Fit & Healthy while at Online Nursing School
Training to become a nurse can offer dozens of rewards, including long-term job satisfaction, enviable job security, and the chance to help people and save lives. Many nurses enjoy a long and fulfilling career, with plenty of opportunities to advance their job role and earning potential. That being said, training to become a nurse is not easy. Earning the necessary qualifications will take time, hard work, and dedication. Fortunately, the training process to become a nurse has become far more convenient with the option to attend an online nursing school. This makes the training to become a qualified nurse more accessible, particularly for those with work or family commitments. If you are considering training to become a nurse online, there are some suggestions to help you stay fit and healthy while attending an online nursing school.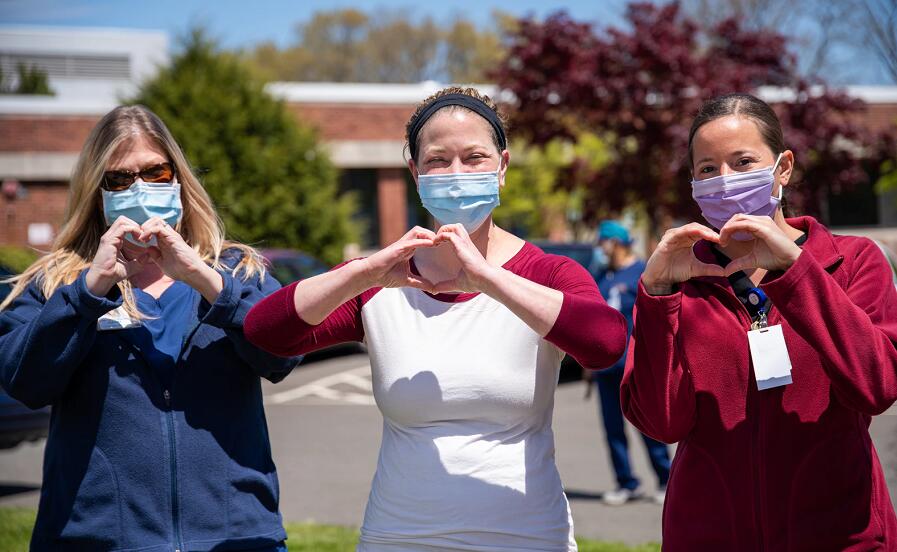 Get organized early
One of the major challenges of online learning is that you will not have the same structure and support that is found with classroom-based courses. You must, therefore, be extremely self-motivated and take ownership of your learning. It is likely that your online nursing school program will involve various assessments and examinations. You must get organized early and plan for success. Make sure you read the course specification carefully and make a note of any coursework deadlines or examinations. This will make you feel in control of your learning and help to reduce any stress or anxiety later down the line. It will also help you manage your workload and ensure that you don't miss any deadlines. Keep all of your course materials organized and stored securely online or within physical folders. It is always a good idea to have a backup of your course notes and materials in case any documents become lost or damaged.
Create a productive study space
If you are currently enrolled in an online nursing school, then you must create a productive study space where you can complete your learning tasks. If you don't have the space available to create a separate office, then you can transform your bedroom into a productive study space by purchasing a quality desk and office chair. Make sure that you have all of the equipment needed to complete your learning activities efficiently. This should include a reliable high-speed internet connection, a laptop or PC monitor, stationary, and course materials. You must also remove potential distractions from your study space, such as televisions and video games. If you are becoming distracted by noisy housemates or family, then you should look for an alternative study space that will be more productive. Some popular places to study include cafes, coffee shops, and libraries.
Here are just a few tips to help you create a productive study space:
Adjust your learning space to the ideal temperature. There is research to suggest that people are most productive when working in temperatures of between 72 and 77 Fahrenheit.
Invest in ergonomic furniture that will provide support and encourage good posture.
Make sure that your study tools and materials are easily accessible.
Ensure that your study space has adequate lighting. Try to take advantage of natural sunlight whenever possible, instead of using artificial lighting.
Keep your study space neat and clutter-free. Working in a messy environment can be extremely distracting and harm your learning ability and mental wellbeing.
Use earplugs or noise-canceling headphones to block outside noise if you are struggling to concentrate on your learning tasks.
Follow a consistent schedule
Attending an online nursing school gives you the freedom to choose the pace of your learning and fit study around your other commitments. However, you must still follow a consistent schedule. This will give you structure and motivate you to complete your learning tasks in a timely manner. Ideally, you should create a study plan based on your learning goals and objectives. This will help you manage your time more efficiently and ensure that you complete coursework and assessments by the set deadlines. Plan each day and make sure that you devote enough time to each particular course topic. Decide how much study time you want to do each week and make a conscious effort to stick with your learning plan. You should refer to your study plan regularly to monitor your progress and check that you're on track to achieve your learning objectives.
Communicate with your peers
It can be easy for remote learners to become socially isolated and experience feelings of loneliness. You can avoid this by making an effort to communicate with your peers. Fortunately, there is a fantastic selection of technology that can connect online learners with other students. For instance, Facebook allows online nursing school students to make connections with other students on their course and ask for advice and learning tips. Students can also use social channels and communication apps to connect with their educators and seek clarification or get support with their study tasks. According to experts at ringcentral.com, "group messaging apps can be utilized to create a collaborative learning environment and video meetings can be used to keep online learners engaged." Online students should take advantage of communication technology to interact with their peers and improve the remote learning experience.
Eat a nutritious diet
Your diet will play a fundamental role in your overall health and wellbeing. On a physical level, eating a healthy diet will help you maintain your ideal weight and lower your risk of developing health issues such as high blood pressure and diabetes. Eating a nutritious diet will also have a positive impact on your mental wellbeing by providing you with the nutrients needed to stay healthy and productive. Make an effort to plan your meals and prepare nutritious food from scratch. Bulk cooking is a fantastic way to save time when you are busy studying and doing other tasks. You can prepare a big batch of food and then store it in your refrigerator to provide you with tasty home-cooked meals throughout the week. This will also remove any stress of having to decide what you are going to eat for each meal. Some of the best meals to cook in bulk include overnight oats, casseroles, pasta bakes, stir fry, soups, and curries. Make sure that you also have plenty of nutritious snacks readily available to provide you with energy in between meals. Some of the healthy snacks to try include fruit slices, nuts, yogurt, and popcorn. Eating regular snacks will keep your energy levels high and help you stay focused on your learning tasks.
Maintain an active lifestyle
Along with following a healthy diet, you must also maintain an active lifestyle that involves getting the recommended amount of exercise each week. This should be 150 minutes of moderate exercise, i.e., walking, or 75 minutes of intensive exercise, such as running. Again, regular exercise will help you maintain your ideal weight and fitness levels. It will also help to improve your mental health as exercise releases endorphins, which elevate mood and lower feelings of stress and anxiety. It is particularly important for online nursing students to maintain an active lifestyle and make their health a priority. Exercising regularly will help to alleviate study stress and keep you in good health throughout the duration of your course. You can make exercise more enjoyable by finding a routine that you enjoy. There is a fantastic variety of exciting exercise activities available, including dance classes, outdoor boot camps, and trampolining. Finding yourself a workout buddy will help make exercise fun and motivate you to stick with your exercise plan.
Get plenty of sleep
Many students are guilty of following a poor sleep schedule. You may not think that sleep is important, but failing to get enough quality shut-eye is likely to harm your health and academic performance in the long-run. Your body repairs and heals itself while you sleep, and so a lack of sleep can have multiple negative effects on your health and wellbeing. In particular, sleep deprivation can reduce your brain function and make it more difficult to concentrate and focus on your study tasks. Not getting enough sleep every night can also contribute to various health conditions, such as obesity and heart disease. With that in mind, you must aim to get the recommended 7 to 9 hours of sleep each night. Try to follow a consistent sleep pattern that involves going to sleep and waking up at the same time each day. Over time, you may notice that you wake naturally and don't require an alarm to get up in the mornings. If you find it quite difficult to get to sleep at night, then avoid technology for at least an hour before bed and try doing calming activities such as taking a soothing bath or listening to relaxing music. There are many articles online that are offering advice and tips on how to sleep better at night.
Drink plenty of water
Drinking enough water is fundamental to good health. Despite this, large numbers of students don't drink enough water each day. Even mild dehydration can have a negative effect on your cognitive function and make it more difficult to concentrate on your learning activities. Not drinking enough can also have various physical effects, including headaches, blurred vision, and nausea. You should make a conscious effort to stay hydrated and drink the recommended amount of water each day, which is around eight glasses or two liters. Try to stick to water instead of consuming drinks that are high in sugar like fizzy soda and fruit juice. If you find water too bland, then make it more appealing by adding fresh fruit slices to provide natural flavoring. Staying properly hydrated will ensure that you are healthy and able to face the demands of an online nursing school.
Protect yourself from illness
While studying at an online nursing school, you will be required to complete various clinical placements to develop your skills and knowledge. These placements are designed to give you real-life insight into nursing care and what the role will involve. However, caring for sick patients can also expose you to various germs and infections. You must, therefore, take the necessary precautions to protect yourself from illness. Good hand hygiene is crucial when you are working in a healthcare or hospital setting. Experts recommend washing your hands with antibacterial soap and warm water for at least 20 seconds to kill off bacteria and germs. Make sure you also carry hand sanitizer and keep up to date with vaccinations. Adopting these hygiene habits should help protect you against the risk of illness and keep you healthy when working in clinical nursing environments.
Make time to relax
It is easy for students enrolled in online nursing school to become consumed with their course and spend all of their time studying and working. Doing too much can lead to high levels of stress and, eventually, burnout, which will harm your health and academic performance. For that reason, you must take regular breaks from studying and make the time to relax. Create a schedule that includes dedicated study slots, leisure activities, and relaxation time. Make an effort to do things that you enjoy and socialize with your family and friends. Remember that everyone needs some time for themselves, and taking regular breaks from your learning will make you far more productive in the long-run. Some of the best ways to relax include going for walks in nature, indulging in pampering treatments, and meditating. Try incorporating these activities into your lifestyle to alleviate feelings of stress and boost your emotional wellbeing.
Conclusion
Training to become a nurse can be a highly rewarding venture that will bring your long-term satisfaction and fulfillment. Having the option to attend an online nursing school has made nursing qualifications far more accessible and convenient, meaning that anyone can train to join this rewarding industry. However, it's important to be prepared for the demands of an online nursing school and take steps to protect your health and wellbeing. Take the above suggestions on board to help your stay fit and healthy while studying and get the most out of your online nursing school program.