How to Style Mom jeans
Mom jeans have navigated their way out of the stereotypical, much-ridiculed suburban attire of the '80s and '90s to become a symbol of relaxed elegance in today's fashion world. Their resurgence has led to a paradigm shift, transforming them from a frowned-upon fashion faux pas to a sought-after trendy essential. However, the art of looking stylish in mom jeans lies in the way you style them. In this guide, we'll explore the various ways to turn your mom jeans into a statement piece, creating an ensemble that's both comfortable and on-trend.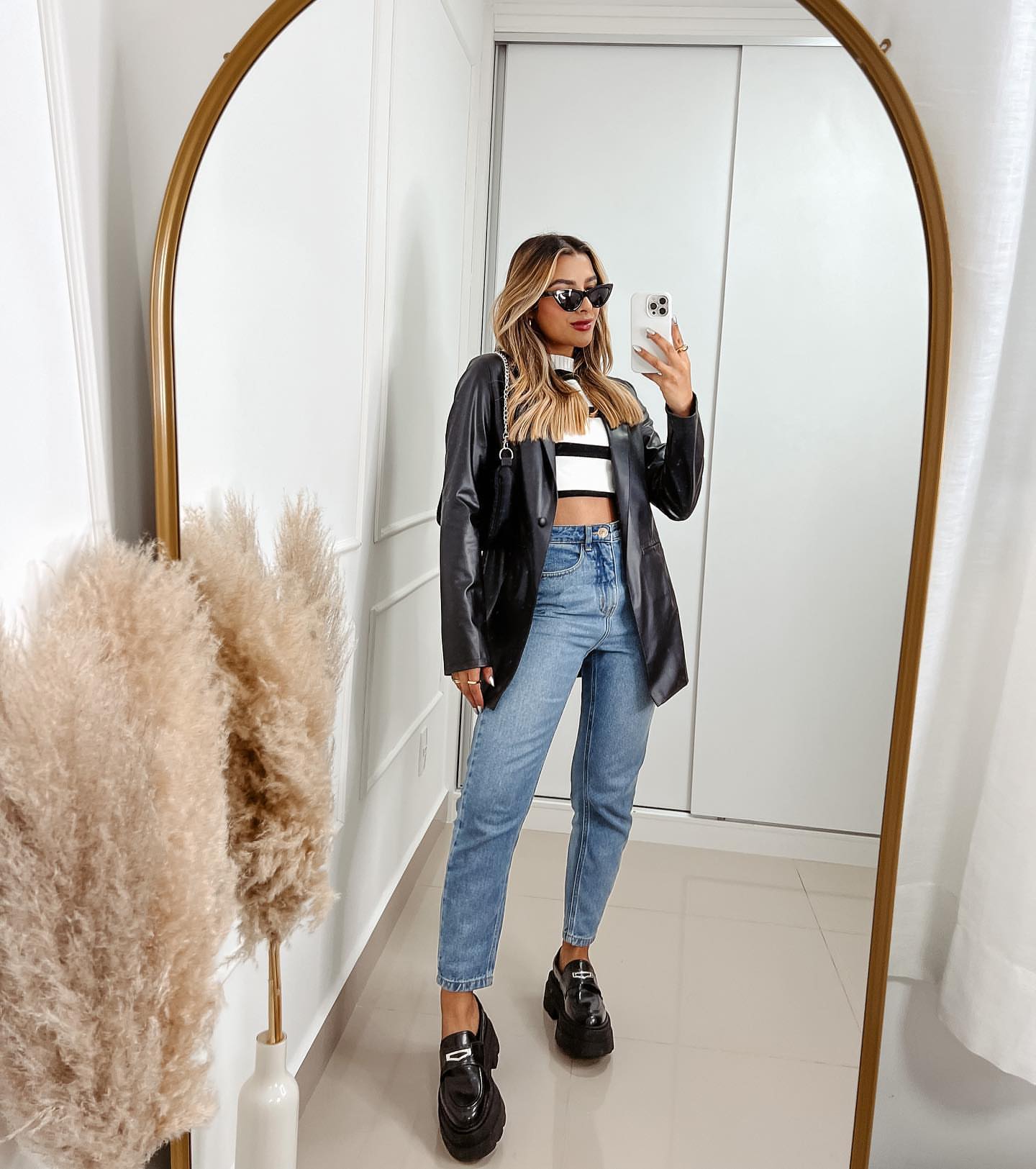 1. Understanding Mom Jeans:
Defined by a high-rise waist, a comfortable fit around the hips and thighs, and a straight-cut leg that ends at the ankle, mom jeans are the antithesis of body-hugging, low-rise styles. They're typically made of sturdy denim, offering limited stretch, meaning finding the right size is essential. Once discovered, this versatile piece could be your go-to option, adaptable for any occasion, from relaxed weekend outings to smart-casual office settings.
2. Nailing the Hot Look in Mom Jeans: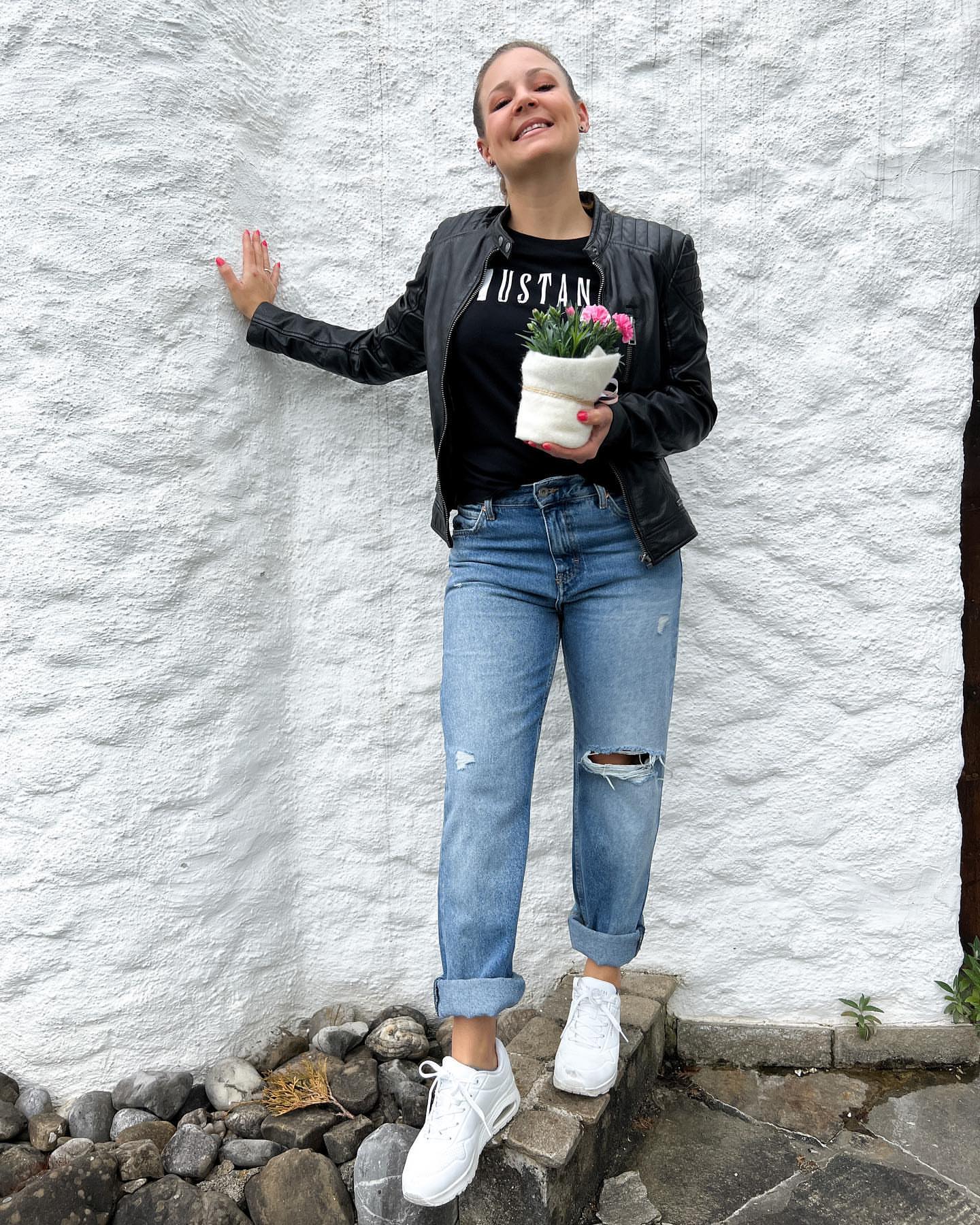 A. Perfecting the Proportions:
Understanding proportions is the golden rule for styling mom jeans. Since they're spacious around the hips and taper slightly towards the ankles, pairing them with a fitted top can create a balanced look. Consider tucking in your blouse or tee, or opt for a cropped top. A waist belt can also help in highlighting your waistline, giving a more defined shape amidst the relaxed fit of the jeans.
B. Pairing with Flattering Tops:
The top you choose to pair with your mom jeans can make or break the look. For a sophisticated appearance, a silk blouse or a trendy turtle-neck sweater can work wonders. A basic white tee or a vintage graphic tee can give off a cool, laid-back vibe. The key is to pair with something that contrasts the loose fit of the jeans – a fitted top works well for this.
3. Adapting the Style for Different Ages and Body Types: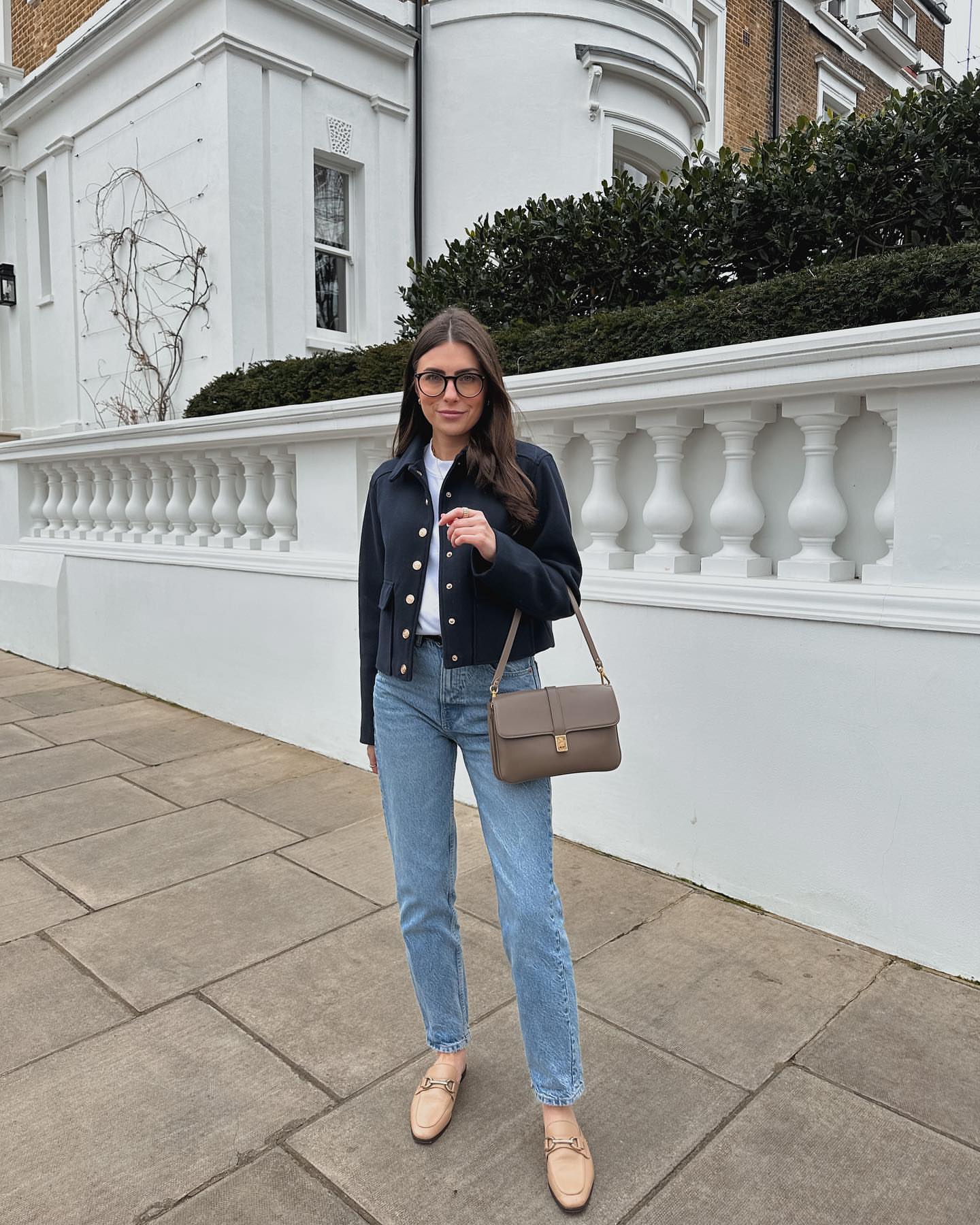 A. Young and Trendy Styling:
For the younger crowd looking to make a bold style statement, try pairing your mom jeans with a fashionable cropped top or a statement tee. Throw in a pair of retro sneakers and some cool, chunky accessories to complete this edgy look.
B. Plus-Size Styling:
Mom jeans can be a great asset for plus-sized women when styled correctly. A structured top or blouse that is not too tight can offer a balanced look. Pair with a chic blazer and some high-heeled boots for an empowering and stylish outfit.
4. Versatile Styling of Mom Jeans: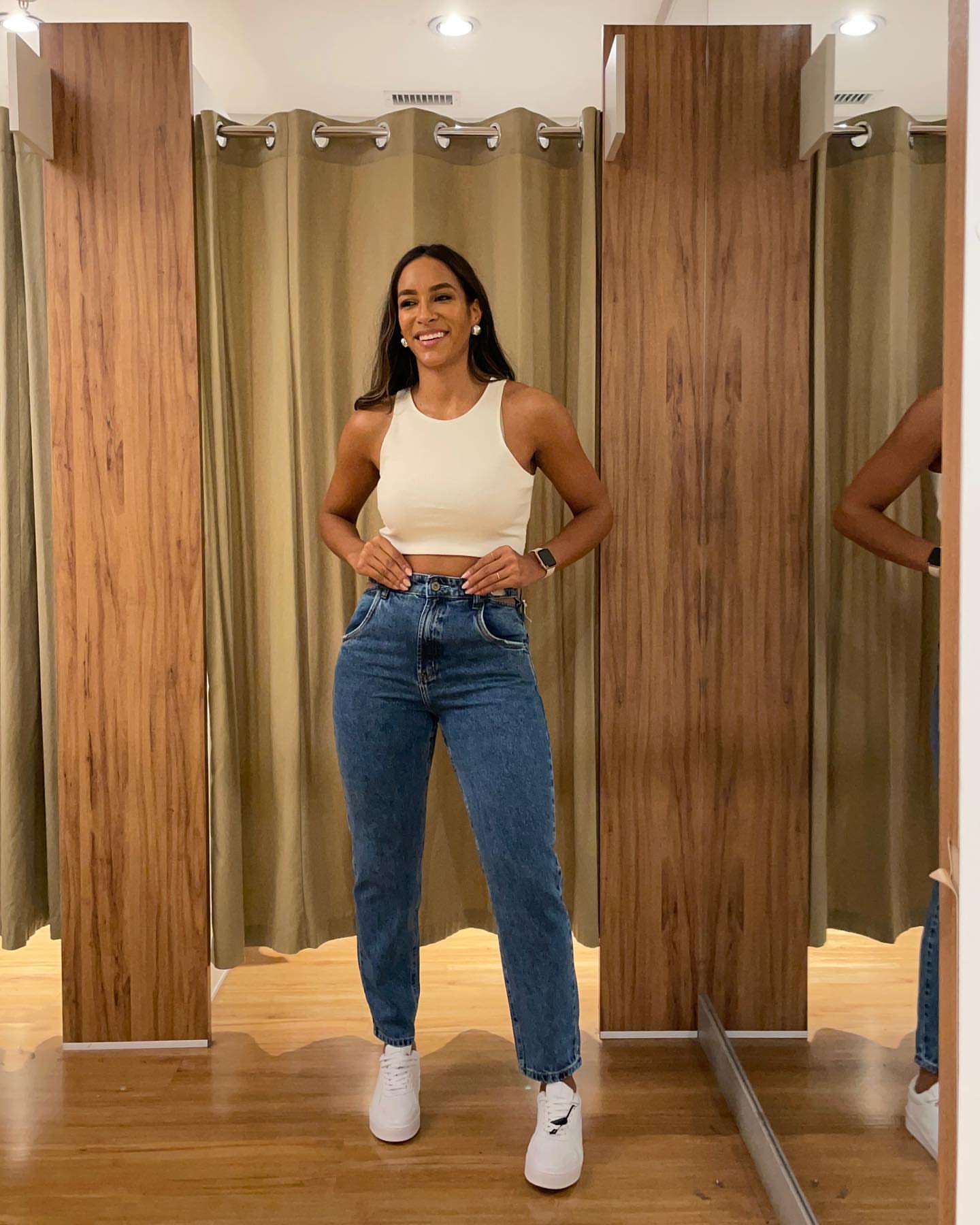 A. Making them Work for Work:
Mom jeans can be transformed into a stylish piece of professional wear. Pair them with a crisp, tucked-in shirt, a classy blazer, and a pair of loafers or kitten heels. Add a statement belt and some minimalist jewelry for a refined, office-ready look.
B. Casual Styling:
For a laid-back, casual look, pair your mom jeans with a cozy, oversized sweater, or a simple tee. Accessorize with a pair of comfy sneakers and a casual sling bag. This is the perfect outfit for running errands or a relaxed weekend brunch.
C. Summertime Chic:
For the warmer months, pair your mom jeans with a lightweight, airy top. A pastel-colored blouse or a simple white tee can provide a fresh, summery feel. Don't shy away from rolling up your jeans for a cropped look. Complete the outfit with some strappy sandals and a chic pair of sunglasses.
5. The Impact of Shoes: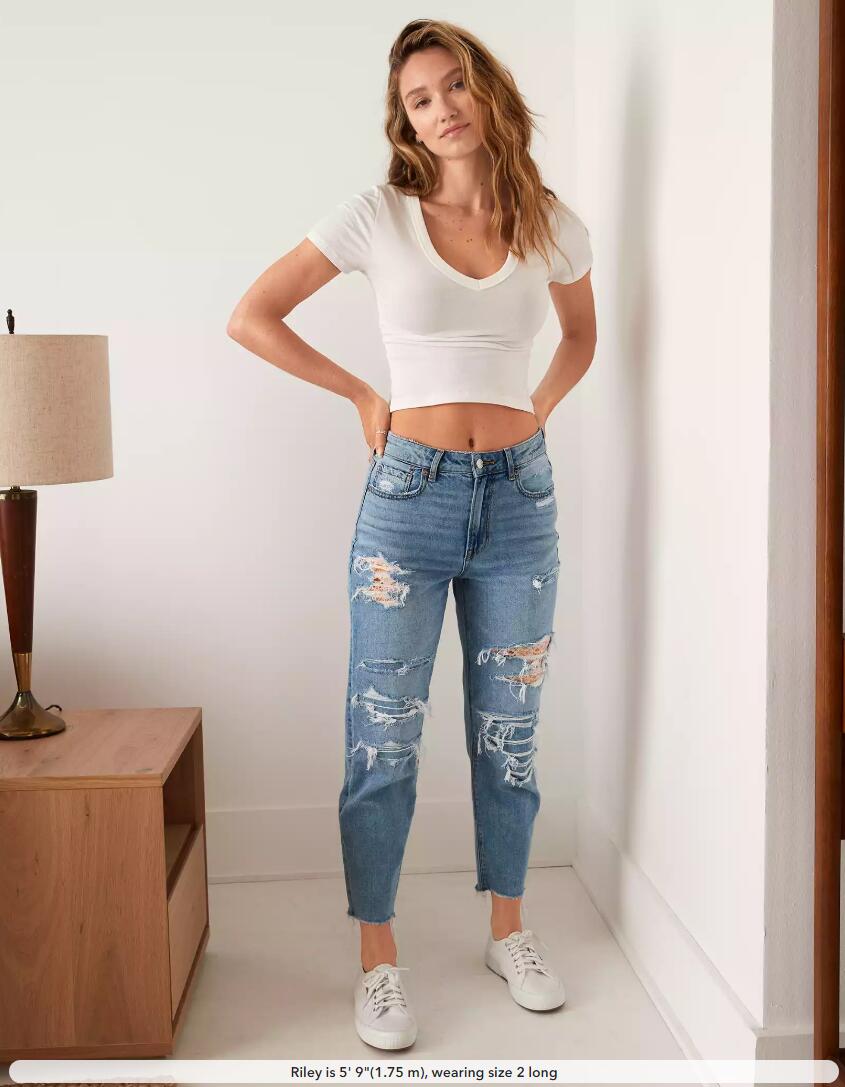 The shoes you pick can have a substantial impact on your mom jeans ensemble. Heeled footwear, like boots or pumps, can elongate your legs and add a touch of elegance. On the other hand, loafers or sneakers can provide a more laid-back, casual look.
To conclude, the styling possibilities with mom jeans are endless. They have re-emerged, shedding their past reputation, and have proved themselves to be a versatile and stylish piece of clothing. So, dust off that pair of mom jeans in your wardrobe, and experiment with different styles to create an outfit that not only feels comfortable but also looks fashionably chic. Embrace the high-waist trend, and let your mom jeans take center stage in your outfit!