5 Ideal Party Hairstyles
Do you want to be informed of the latest party hair trend? Follow us with all these good-looking picture of wonderful party hairstyles for all hair length girls to get your new exciting party look.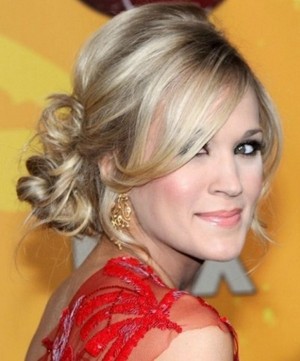 Here's an elegant up-do hair for blond girls. It can make you look demure and amorous. The long tresses of side bangs add a mysterious and seductive sense to her beautiful eyes. The back bun is styled in a messy shape yet still a very graceful look.
It's not hard for you to get a hairstyle like this at all. I believe all girls know how to do it, but you have to use your wits to make it look more special and perfect.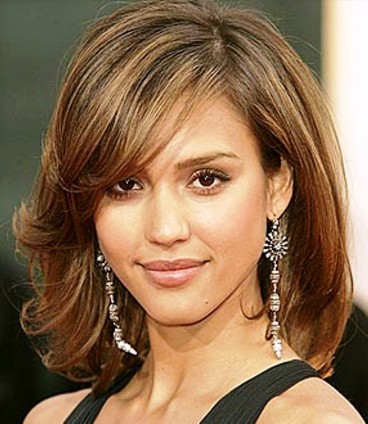 This is a mid-length party hairstyle for girls. It looks like a longer version of the faddish Bob hair with its ends fall over her lovely shoulders. It is finished with a modest side parting allowing to give a peer of her smooth forehead. At last, what makes it stylish is the hottest ombre hair color. It is changing along the straight tresses.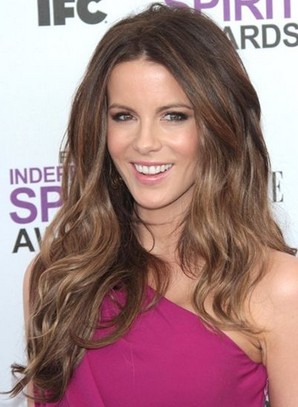 Here comes the ombre hair again! But this time, it's applied upon a cascade of beautiful long wavy hair. it makes this woman look so gorgeous and breath-taking in her stunning purple one-shoulder evening dress. This overall effect is enhanced by her sweet dimpled smiles.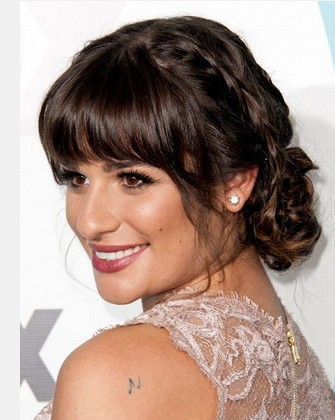 This is a romantic braided hairstyle for sweet girls. Its braided hair is twisted around her crown and then joined into an adorable bun at the nape of her smooth neck. Besides this sweet hair is styled with a full blunt bangs that are able to accentuate her sparkling brown eyes.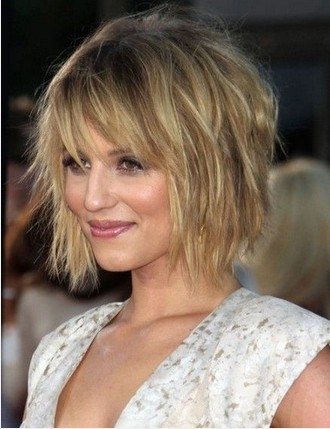 How can we ignore the most popular chopped hair this season? This is for young schoolgirls specially. It can make a more charming look for your short blond hair.