Indigo & Aqua in a Stunning Color Blend – Latest Ombre Hair Color Trend
Summer sea and night sky color! If mermaids existed this is how their hair would look!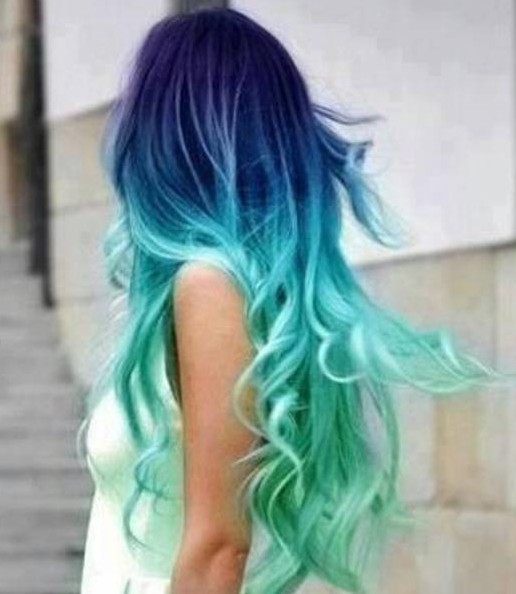 The beautiful long hair is cut in long layers and styled into fabulous loose waves, which are tousled for a casual windswept or swaying sea-swept look!
The absolutely stunning colours combine beautifully blended blues from the natural colour spectrum that also create a superbly gauged contrast!  The top layer is coloured a deep, inky indigo like a cloudless midnight sky in summer and this contrasts with the pretty aqua shades of the blue-green ocean in a sleepy lagoon.
This style is totally 21st century high-fashion style and will create a real wave of admiration wherever you go!
How do you think of this blue ombre hair?