Lita Ford's Tattoos – Skull Tattoo on Upper Arm
Lita Ford had a huge skull design tattoo when she attended the red carpet. The skull tattoo looks cool and it can offer a powerful feel if it is inked on a girl.
When we talk about or think about skull, we always connect it with horror and power. If you want to express your spirit or personality, you can try to ink a skull tattoo on your arm. The enhancing skull tattoo can be your ideal option.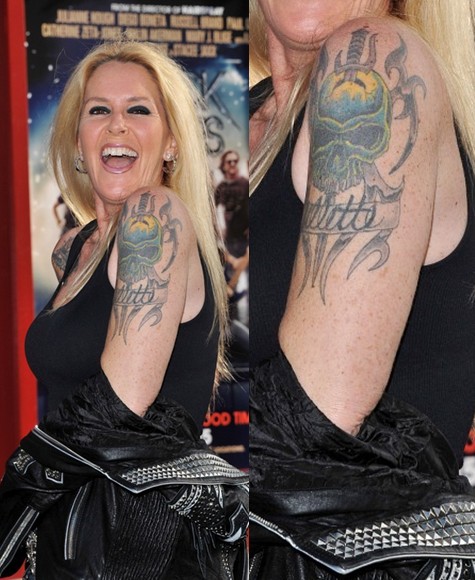 A lot of people choose to don the stunning and horrifying skull tattoos. You can also try out cool and mammoth-style skull tattoos which represent a dominant and powerful feature.