Nicole Richie's Tattoos – Upper Back Wings Tattoo
Nicole Richie's charming deep-plunging backless gown exposed her wing back tattoo wonderfully at the First annual Baby2 Gala event.
The splendid colorful wing is one of the most interesting and charming tattoos. The enhancing and impressive wing can make you feel pleasant and cool. So there is no doubt that wing tattoos are quite popular among many people. The back wing can always make you charming and special.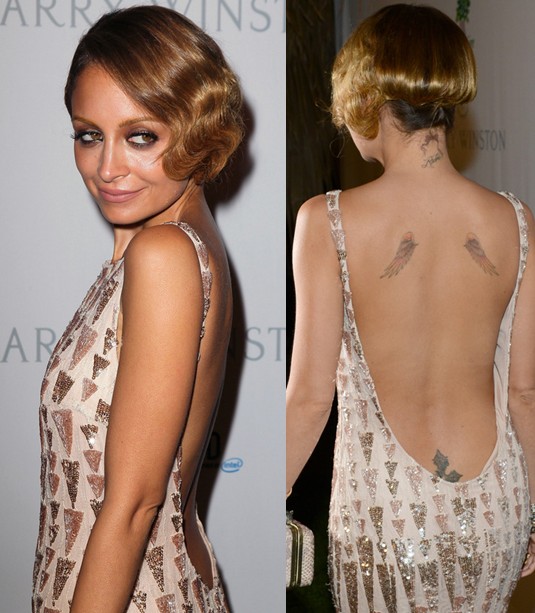 If you want to follow the fashion to get a cool tattoo inked on your body, you are supposed to check out the cool wing designs carefully. They look presentable and special! It is certain that the stunning wing tattoos can make you eye-catching and ultra-voguish.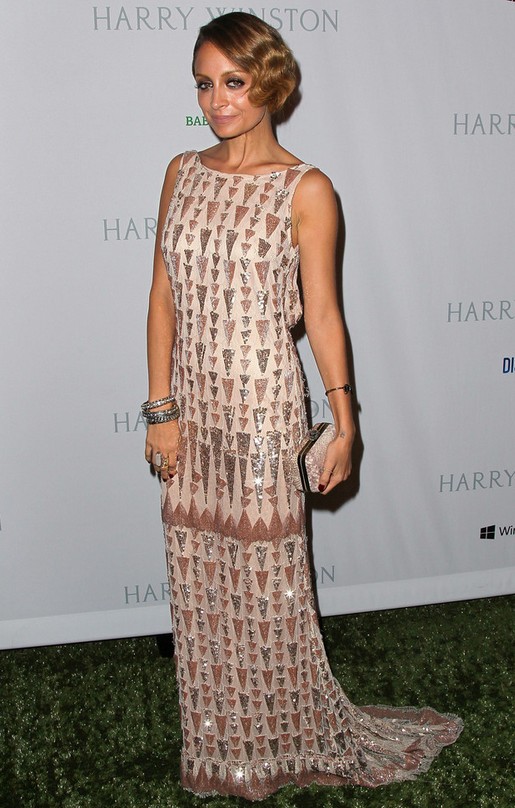 Wings symbolize that you have a free heart and soul to achieve your aim and dreams. So, just choose one wing tattoo flowing Nicole Richie's example on your back to enhance your personality and become the focus of the crowd.