Olivia Wilde's Tattoos – Forearm Lettering Tattoo
Forearm tattoos are smashing ad drop-dead, so they have gained more and more popularity. The skin at the forearm is much smaller than other parts but it has quite high creativity potentiality. Besides, the forearm tattoos have the advantage that people can flaunt or hide it according to your mood and the occasion in short time effortlessly.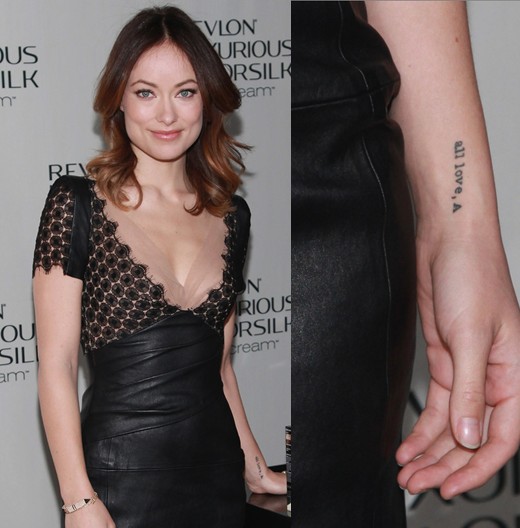 Actress Olivia Wilde added lettering tattoo reading "all love, A" when she attended the Revlon Luxurious ColorSilk Buttercream Launch Hosted by Olivia Wilde at The Royalton Hotel on February 7, 2013 in New York City.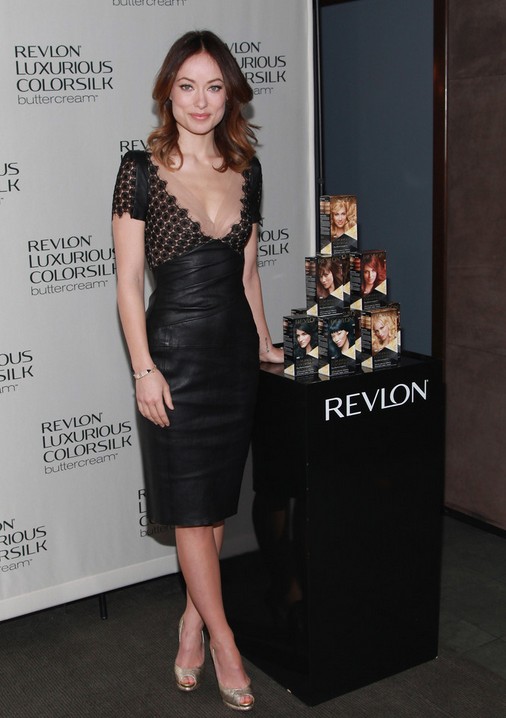 You can choose to crave letters or fonts on the forearm to enhance your charm and personality.