Red Outfits: Voguish Trend in 2024
From the new season fashion shows, we get the conclusion that red will be a stunning trend in the Spring 2014 wearing fashion. Whatever you wear, add something red to your look. It will definitely upgrade your appearance. However, not all red clothes or dresses are so stylish. You should choose a red outfit with a good design and texture. If you have no idea, go through this post and you will have some great ideas or inspirations.
The following are 15 pictures of red outfits from the fashion shows by Alexander McQueen, A.W.A.K.E by Natalia Alaverdian and Alice+Olivia. Just see what the great designers tell you about what are fashionable red clothes and how to wear the red outfits.
Wearing the Trendy Red: Alexander McQueen
Red with white and red with black are two gorgeous combinations for a high fashion look! The fierce red is just like a hot flame and it will create a warm look for you!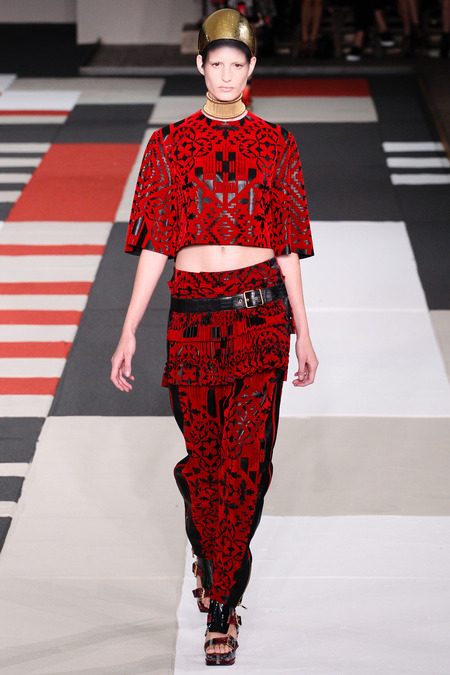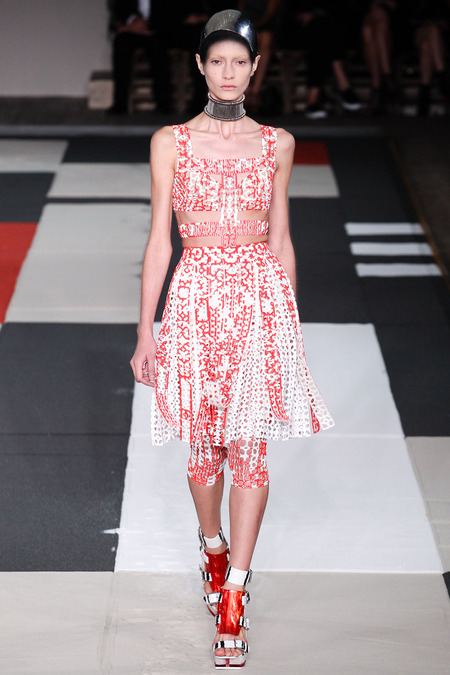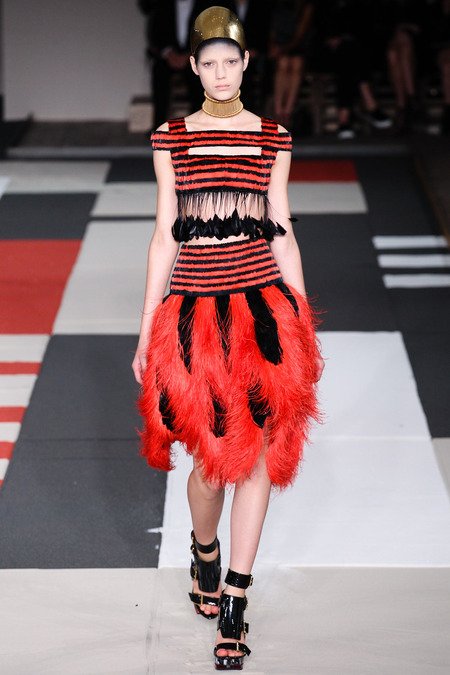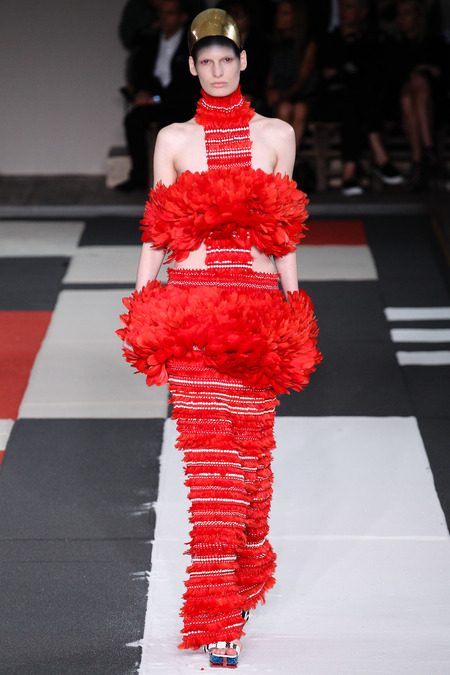 Wearing the Trendy Red: A.W.A.K.E. by Natalia Alaverdian
A red blouse with white animal prints looks adorable and cool. Pair it with a black and white coat, and you will be super-chic. If you wear such a red top, you can go with navy blue or jasper trousers for a sophisticated look.  If you choose the white trousers, the final look will be fresher.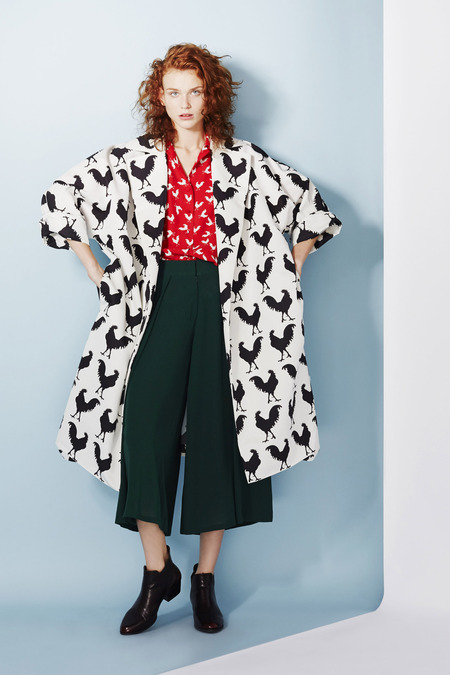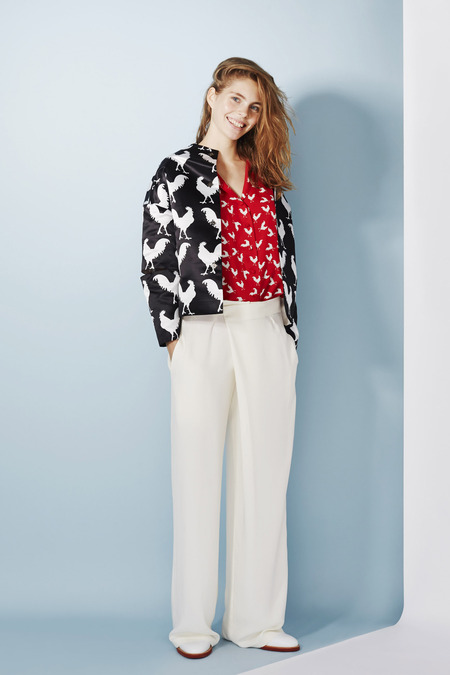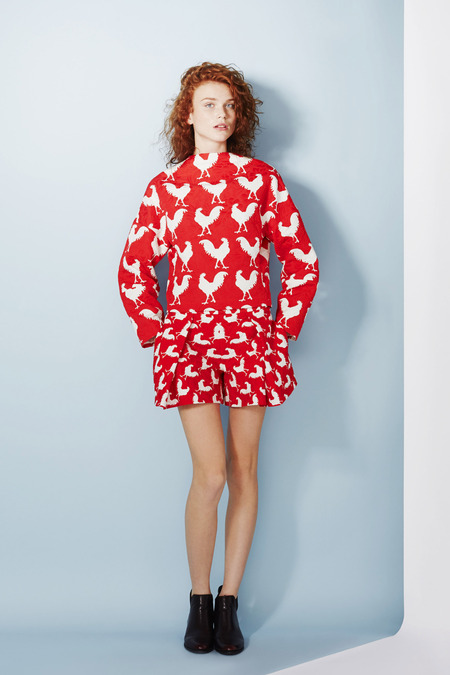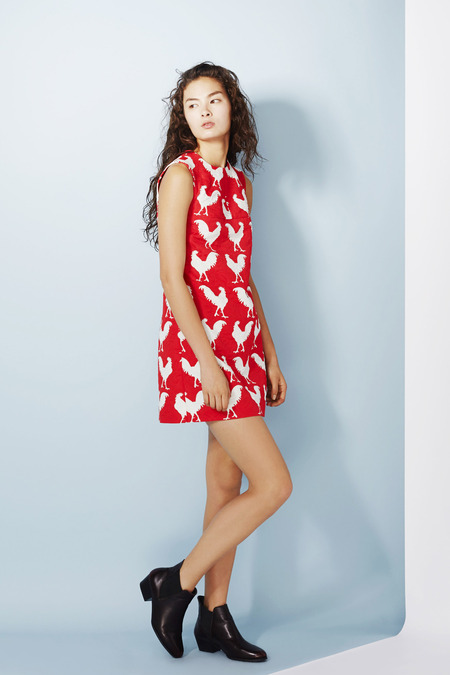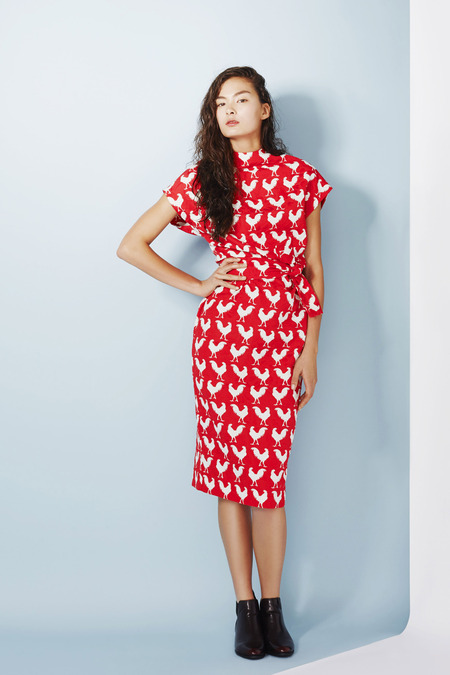 Wearing the Trendy Red: Bunny-print Silk Dress
A red dress with black prints is so graceful and beautiful!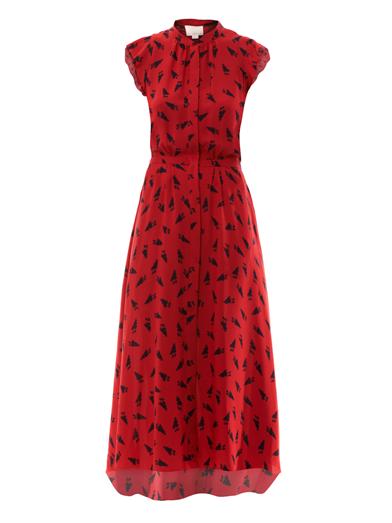 Wearing the Trendy Red: Alice + Olivia Pout appliquéd stretch-cotton and tulle dress
Have any ideas? Pair you red tops with the fairy tulle skirts, and you will be oh-so-gorgeous. This combination is best suited for young women.