5 Tips on How to Rock Monochrome Makeup
What is Monochrome makeup?
Monochrome makeup is a unique beauty trend that involves wearing the same color makeup products on two or more of your facial features, including your eyes, lips, and cheeks. It is a trend that adds harmony and whimsy to your makeup look and allows you to sport a whole face full of your favorite color or the shade that looks best with your skin/hair/eye color. Unfortunately, monochrome makeup can become a clownish catastrophe if applied incorrectly.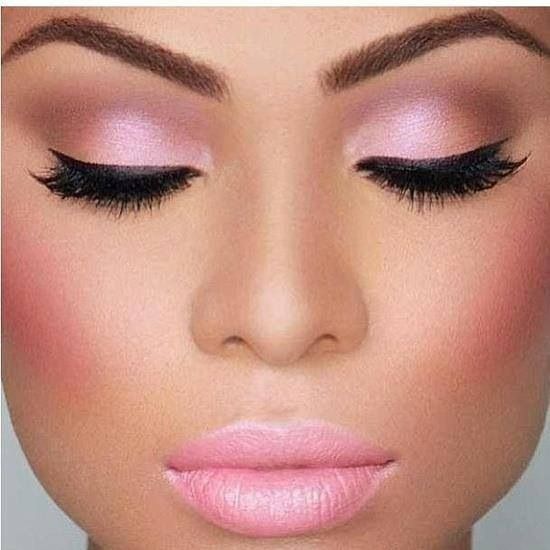 Read on to discover how to rock monochrome makeup in order to take advantage of this current big-time beauty trend without making any mistakes along the way.
1. Go Neutral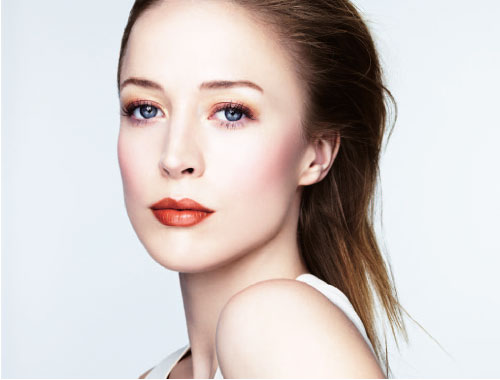 If you're intimidated by the monochromatic makeup trend and are unsure of whether you'll be able to pull off mint green eye makeup and lipstick, start small and go neutral with your monochrome makeup look. Monochrome makeup doesn't necessarily equal bright or crazy colors all over your face. In fact, many celebrities who take advantage of this beauty trend keep their makeup within the subtle color families of beige or pink.
To apply neutral monochrome makeup for a subtle finish, choose a warm color that complements your skin tone. If you have pale skin, a peachy or coral color will bring out the warm, pinky tones in your skin and leave you with a sun-kissed glow. For beauty lovers with tan skin, try brighter pinks to brighten your complexion. If you have a deep skin tone, use true bronzes or darker pink-red colors to add some warmth and color to your skin.
2. Or, Go Bright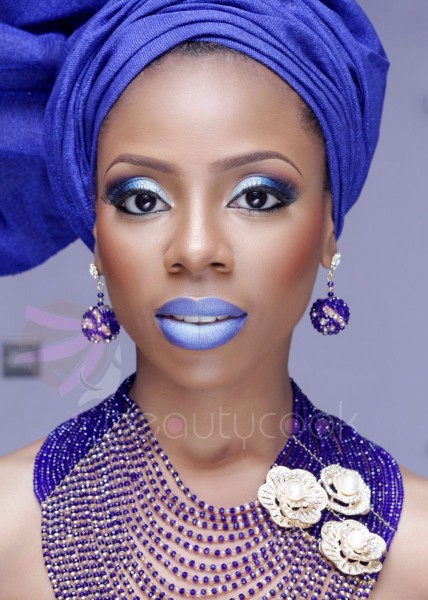 While you can opt for a subtle monochrome makeup look that incorporates a warm, neutral color, bright hues are definitely not out of the question when it comes to monochromatic makeup looks. In fact, many beauty lovers find that a full face of one bright color is a large part of the fun of this beauty trend.
If you do choose to use a bright color for your monochrome makeup look, choose two of your features (lips and eyes, lips and cheeks, or eyes and cheeks) to enhance with your chosen color. Leave the third feature neutral to avoid disturbing the monochromatic appearance of your makeup while preventing your look from appearing excessively overwhelming.
3. Use Multi-Tasking Products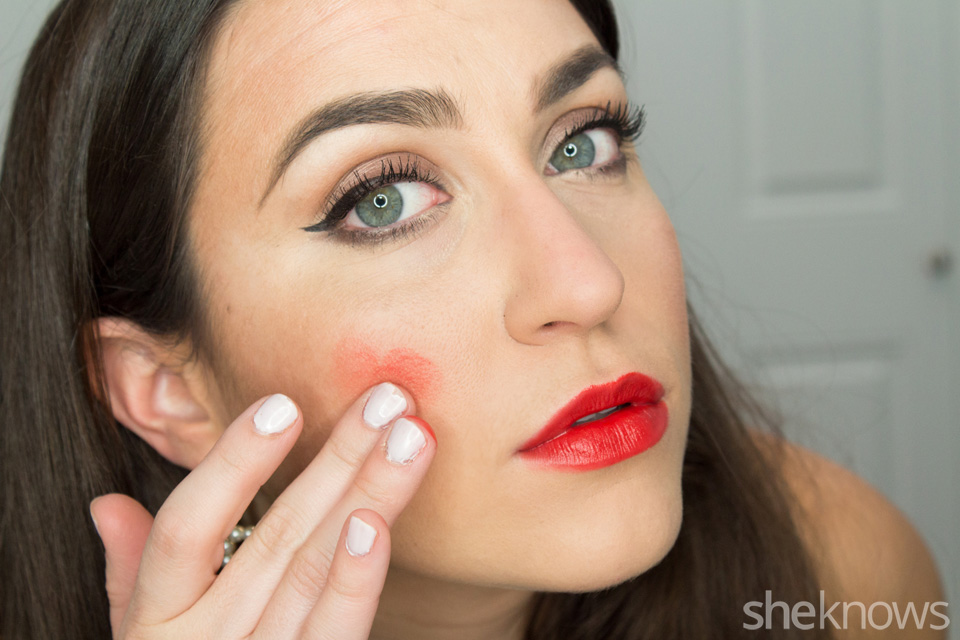 There's no need to go out and buy brand-new makeup to create a monochrome look. If you want to try a bright purple monochromatic makeup look but are woefully out of bright purple lipstick, don't give up. You can easily manipulate the products you do have in the color you want to work for your other facial features as well.
You can mix pressed or loose eyeshadow powder with a bit of translucent setting powder to create a beautiful cheek color. Mix that same eyeshadow with a teaspoon of petroleum jelly to create a creamy, nourishing lip color. You can also use a makeup sponge or your fingers to blend lipstick into your cheeks for a dramatic, velvety cheek tint.
4. Pair Your Products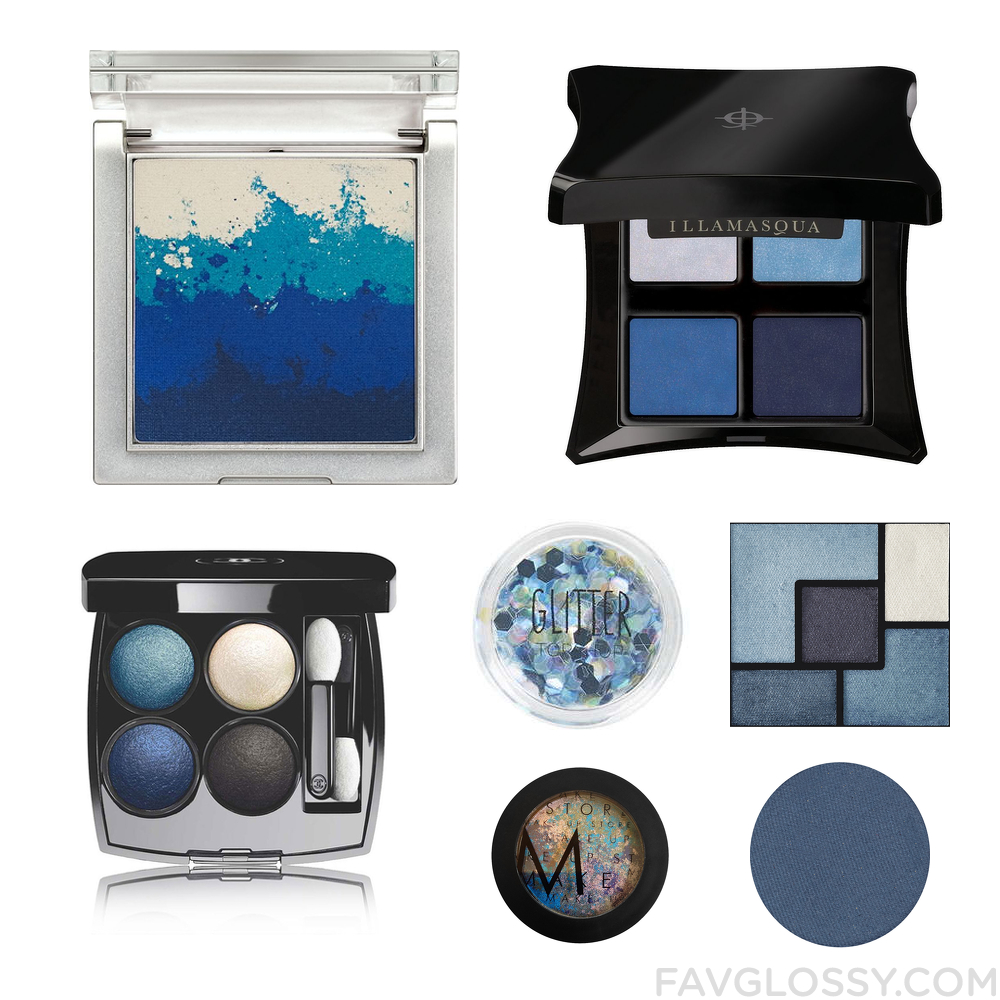 You might want to create a monochromatic makeup look but have no idea where to start. A great place to begin is by digging out all the makeup you already own and start pairing shades together in color families to create the perfect monochromatic combination of cheek, lip, and eye makeup products.
When it comes to monochrome makeup, the colors you use do not have to be exactly the same shade. However, they should be within one or two shades of one another in order to prevent a mismatched, clashing appearance and ensure that you remain within the monochromatic theme of wearing only one color.
5. Vary Your Finishes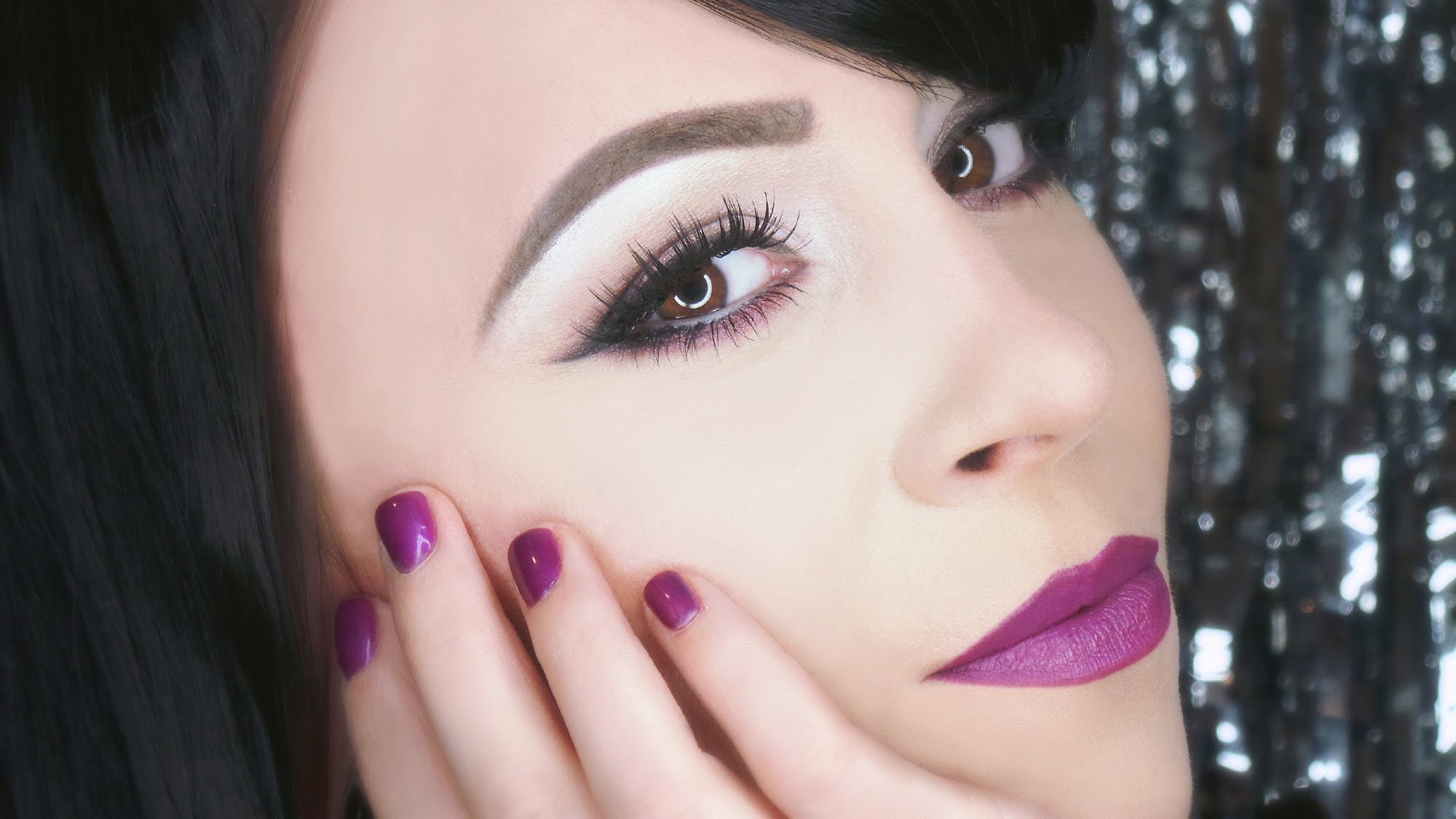 A great way to spice up a monochrome makeup look is to vary the finishes of the products you use on your separate facial features. If you wear a liquid matte lipstick, use a shimmery highlighter of the same shade on your cheeks or add some translucent glitter to your eye makeup. Varying the finishes of the makeup you wear in your monochromatic look can help prevent you from looking clownish while still allowing you to maintain a monochrome finish.
You can also vary the intensity of your makeup to create an eye-catching finish and maintain one single focal point for your makeup look. Apply bright, dramatic lipstick as your focal point, then use a thin layer of sheer eyeshadow in the same shade. Or, apply a subtle lip gloss and go for a dramatic eye makeup look of the same color.
Monochrome makeup can seem intimidating, as every beauty tip you've ever been told has probably guided you away from being too matchy-matchy with your makeup. However, monochromatic makeup looks can be a fun and versatile way to spice up your makeup and take advantage of a hot-right-now beauty trend. Use the tips in this post to learn how to rock monochrome makeup for a bright and flawless finish.