How to Apply Dramatic Colorful Eyeliner
Colorful eyeliner is a great way to ease into using colorful makeup. It is easier to apply and blend more successfully than brightly-colored eyeshadow. Plus, it generally creates a softer look that is still dramatic and eye-popping without looking clownish. There are many ways to apply colorful eyeliner to brighten your eyes and add a splash of color to your standard makeup routine.
Keep reading to discover how to apply dramatic colorful eyeliner to add a bright spark to your makeup looks without frustration or mistakes.
1. Try Colorful Winged Liner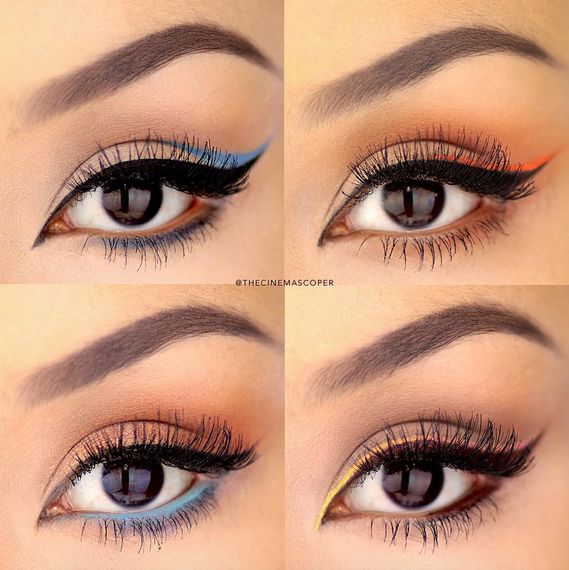 Winged eyeliner is often considered to only be an acceptable design for black eyeliner. However, this is far from the truth. You can apply winged eyeliner using any color liner, even extremely bright colors. If you want your winged eyeliner to really stand out and look sharp, however, you should opt to use very bright or darker colors rather than pale or extremely light colors.
One problem with applying winged eyeliner in bright colors is that winged eyeliner usually requires a liquid liner formula in order to create sharp, precise lines. There are unfortunately not very many liquid eyeliner formulas available in colorful shades. However, a great liquid eyeliner to use for colorful winged eyeliner is the Stila Stay All Day Waterproof Liquid Eyeliner ($22.00). It is a long-lasting liquid liner formula that is available in several shades of blue, green, and even orange.
2. Only Use One Line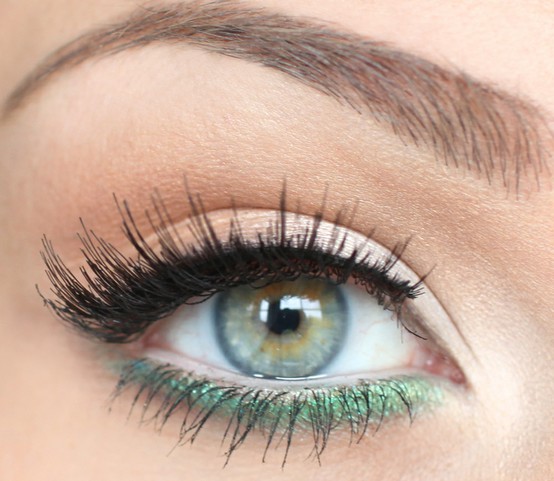 Instead of lining your bottom and top lash lines with colorful eyeliner, only apply it just under your bottom lash line. Applying only one line of colorful eyeliner underneath your eye can create a beautiful and dramatic focal point for your makeup.
Apply a thick line of eyeliner in the color of your choice underneath your bottom lash line. Draw the line using short connected dashes rather than one swoop to keep the distribution of color even. If needed, you can use a Q-tip to gently soften the edges of the line, but try to keep it sharp and thick for this look. There is no need to add any eyeliner above your top lash line for this look in order to keep the focus of your makeup look on your bottom eyeliner.
3. Use Metallic Liner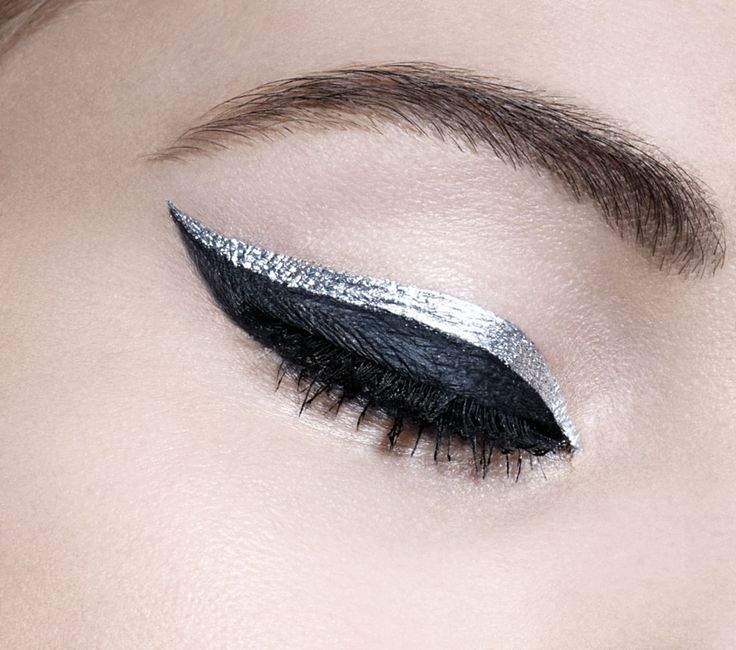 Colorful eyeliner with a metallic finish is a great product to use if you want to amp up the shimmer and uniqueness of your colorful liner look.
Metallic eyeliner can make your eyes look brighter. Plus, the shiny metallic finish of the liner can help soften the starkness of colorful eyeliner and allow it to blend in more seamlessly with your skin. You can also choose metallic eyeliner in more neutral shades that are still colorful, such as traditional metallic shades of gold or bright silver.
4. Apply to Your Waterline
If you want a dramatic colorful eyeliner look but don't want it to appear too overwhelming, try applying the liner only to your waterline. By applying colorful eyeliner to your waterline and the inner rim of your top eyelid, you can add a bright pop of color to your eye makeup without applying super thick lines around your lash lines.
You should invest in a special waterline eyeliner formula if you want to apply colorful eyeliner to the inner rims of your eyes. These formulas are more likely to last on the moist inner rims of your eyes than standard eye pencils. An excellent waterline eyeliner to use is the Sephora Collection Contour Inner Rim Gel Eyeliner ($8.00). It is available in multiple bright colors, including bright purple and light blue. After applying eyeliner to your waterline, dust translucent setting powder over it to ensure a long-lasting finish.
5. Smudge and Blend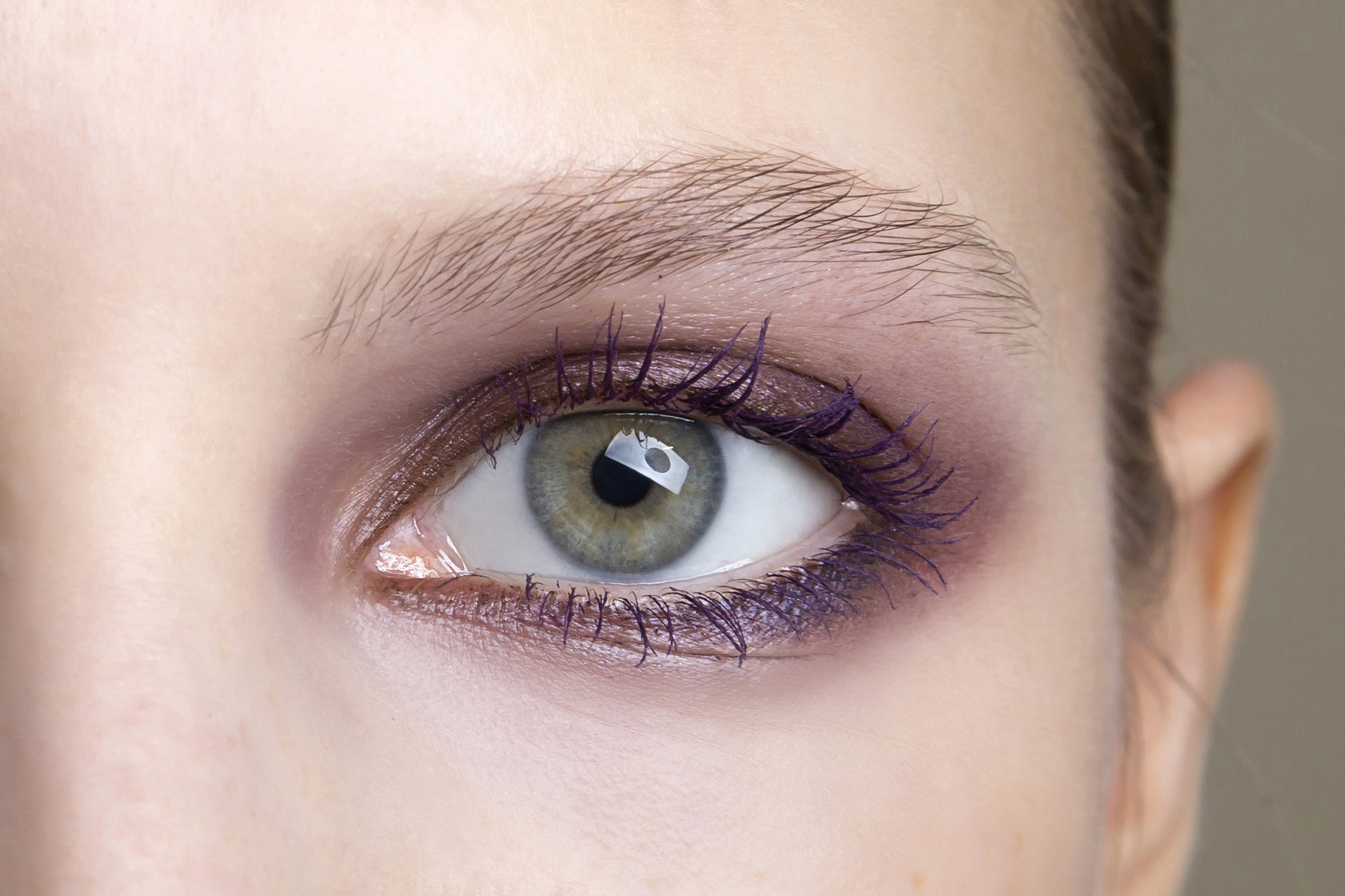 If you really want to create a dramatic look with colorful eyeliner, blend and smudge the eyeliner that you apply for a shocking look that creeps up your eyelid and down below your bottom lash line to cover more surface area in bright color.
In order to created a smudged effect with your colorful eyeliner, line your entire eye with a thick line of eyeliner along your bottom and top lash lines. Immediately after applying the eyeliner, use a damp Q-tip or a small brush to blend the top line up from your lash line to extend it up your eyelid. Then, blend the bottom line of eyeliner underneath your bottom lash line downward and outward. Soften the edges of each line and use a Q-tip dampened with makeup remover to smooth out your look. Spray the area with setting spray and dust a translucent setting powder over it to prevent your smudged colorful eyeliner from running down your face throughout the day.
Applying colorful eyeliner is an adventurous way to have some fun with your makeup looks. By using the tips in this post, you can learn how to apply dramatic colorful eyeliner that enhances the natural beauty of your eyes and helps them stand out. Check out the 10  Best Eyeliner for Beginners here.