20 Romantic Purple Hairstyles for Girls
Do you have any idea about giving your hair a new color? The colored hairstyles have become so popular this year. Many celebrities already got caught up with this trend and you can also see many bold hair color designs on the runways. Among all the pretty colors, which one do you like most? Today, let's take a look at 20 chic hairstyles for purple hair in this post and hope you will find one to copy!
Short Spikey Hairstyle for Purple Hair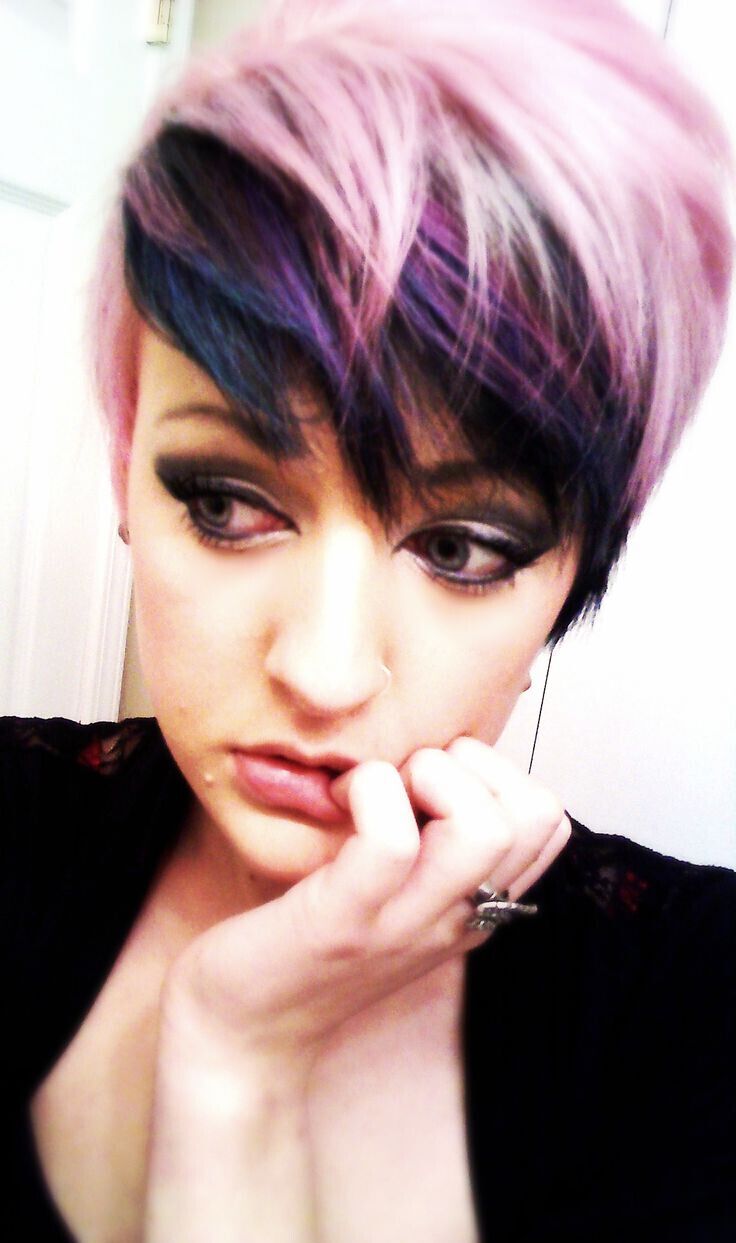 Short hairstyles will show more feminine and mature with a touch of lavender shade. And the whole effect is being greatly enhanced by sliced layers.
Asymmetrical Short Hairstyle for Purple Hair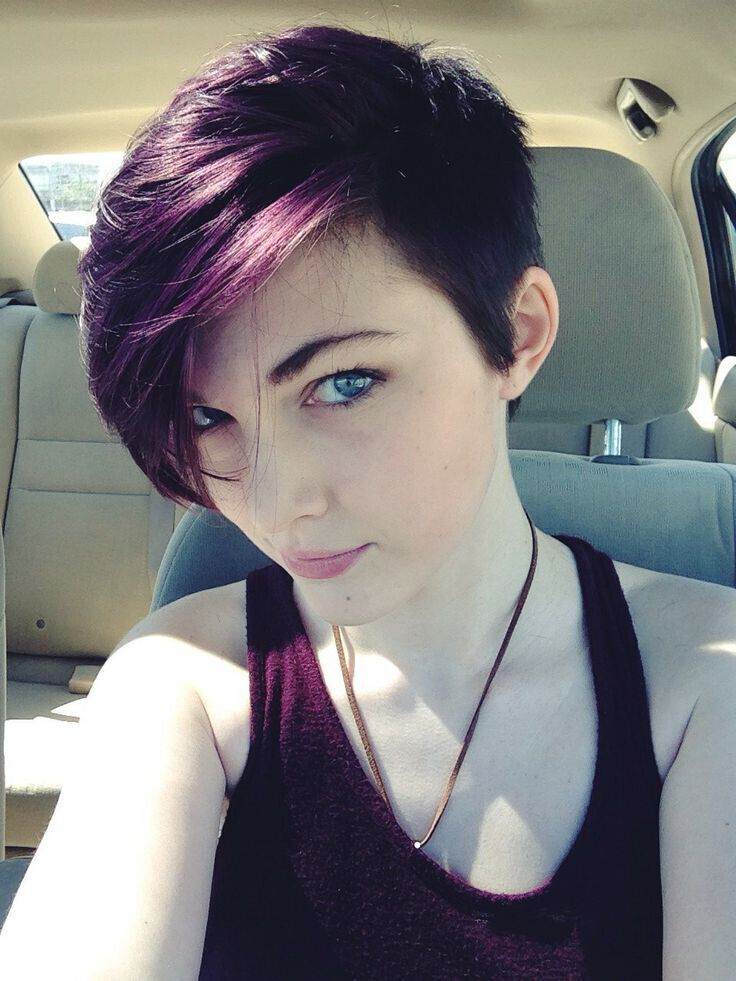 It looks absolutely cool to have the inky purple colored hair for girls. The long side bangs have been able to balance out the too short hair at the back.
Mid-Length Blond Hair with Purple Highlights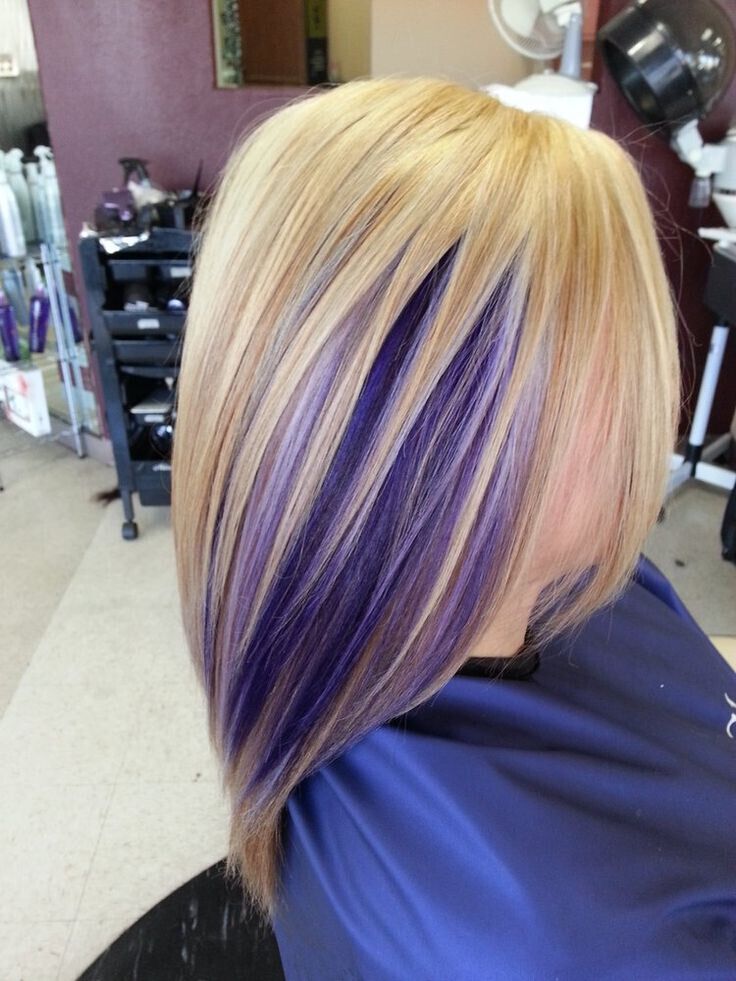 Purple streaks can create extra dimensions and depth for your all-over color hair. They will add a strong modern and futuristic sense to your hairstyle.
Katy Perry Short Bob Hairstyle for Purple Hair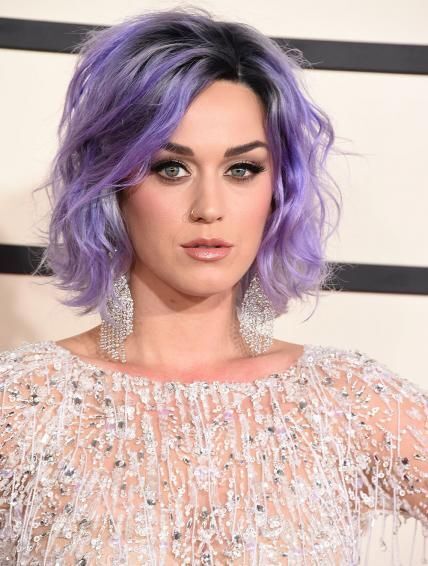 Do you want to make your short bob hairstyle look standing out? Katy Perry provided us with a good idea with her signature pastel colored hair.
Blond and Purple Wavy Bob Hairstyle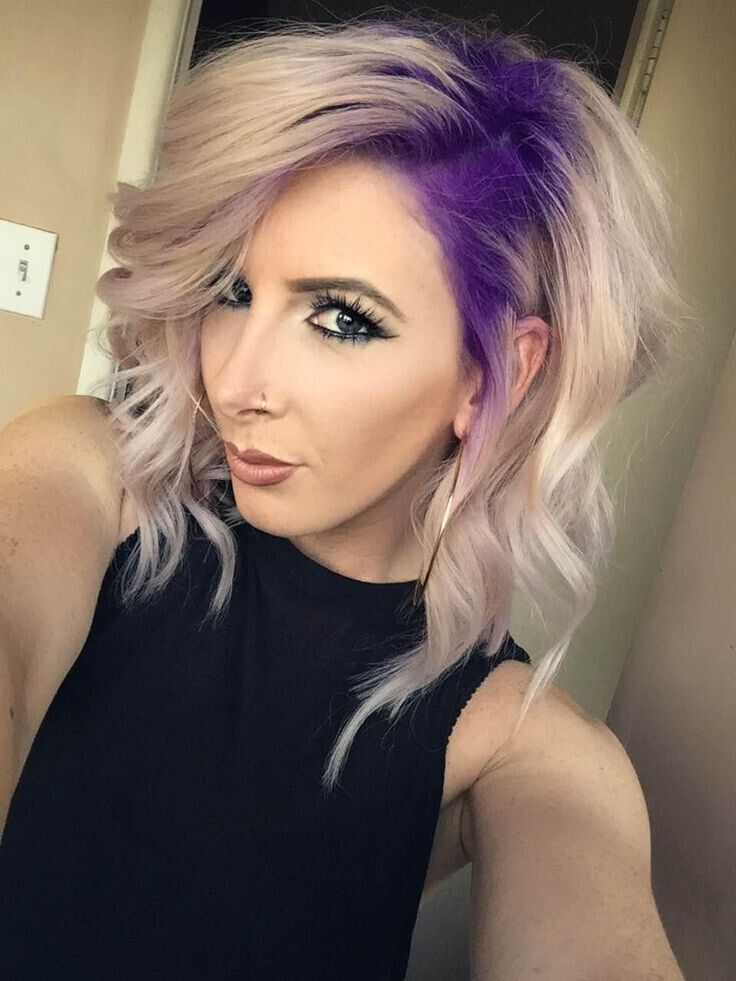 One easy way to make your blond hair look edgy and dramatic is to style it with this season's trendiest purple color. You can also style it in a gradient effect that will definitely draw much attention for you.
Messy Top Bun Hairstyle for Purple Hair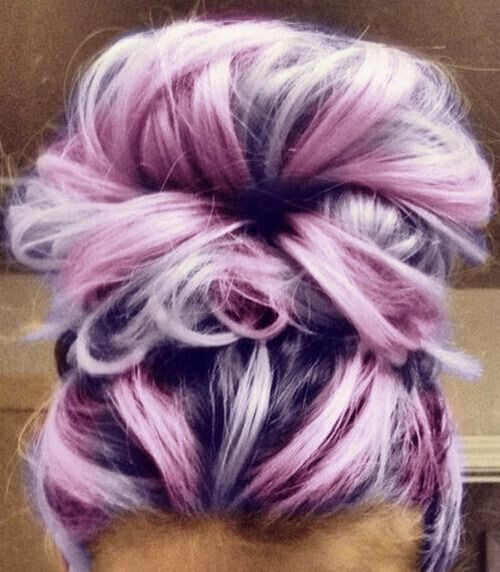 Messy buns play an important part for our easy everyday hairstyles. This time, you can make it more interesting with the pretty purple streaks that in different shades.
Half Up Half Down Hairstyle for Purple Hair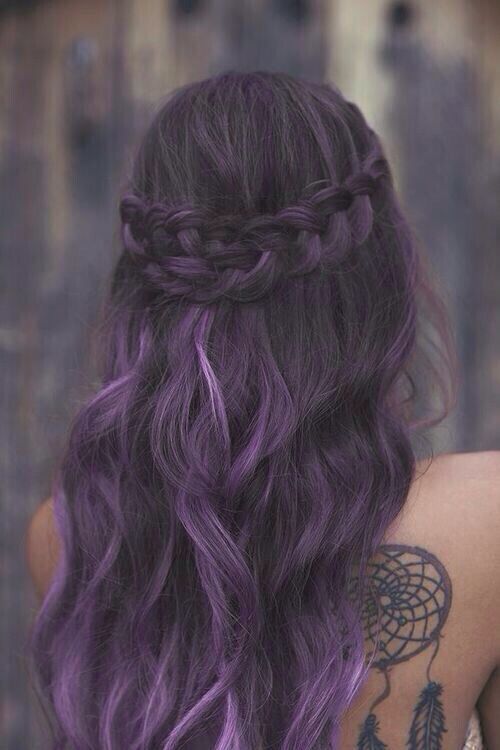 This half up half down hairstyle shows us that the purple hair will also be very flattering to create a boho-chic style. At last, the whole look is enhanced by a loose braid running across the head.
Dark Purple Hair Color Idea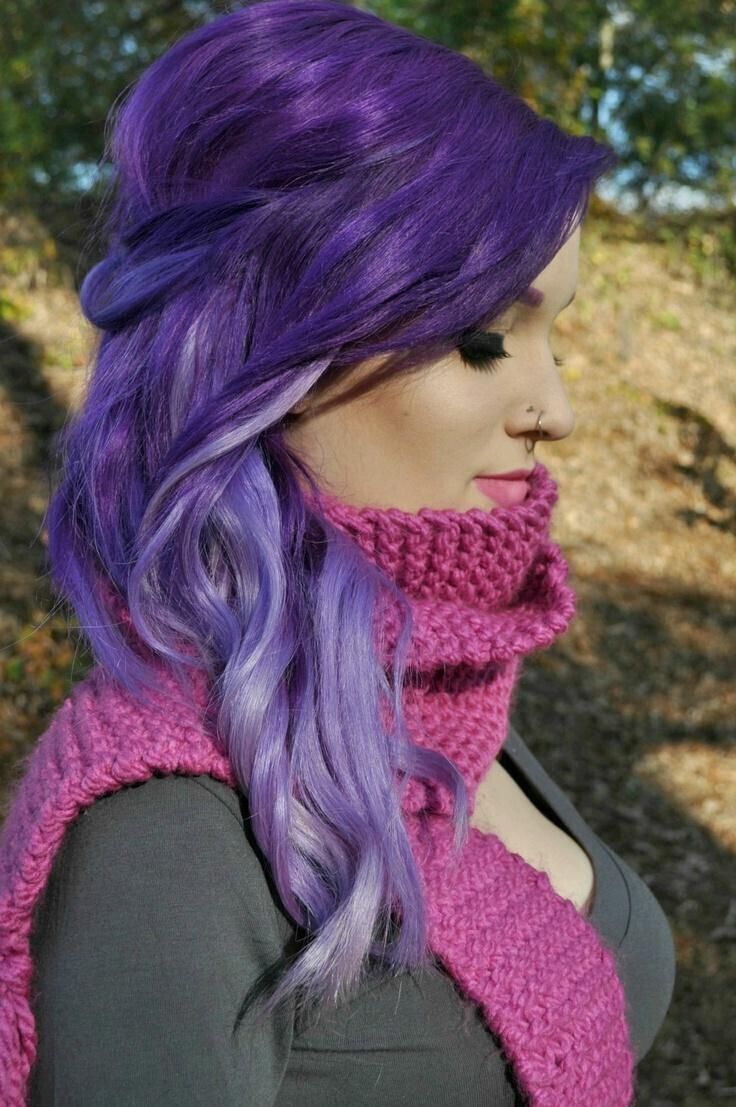 The all-over purple colored hair will be a very bold and eye-catching hairstyle for most of girls. So it is much safer to style it in the popular balayage look.
Short Shaggy Haircut for Blond Purple Hair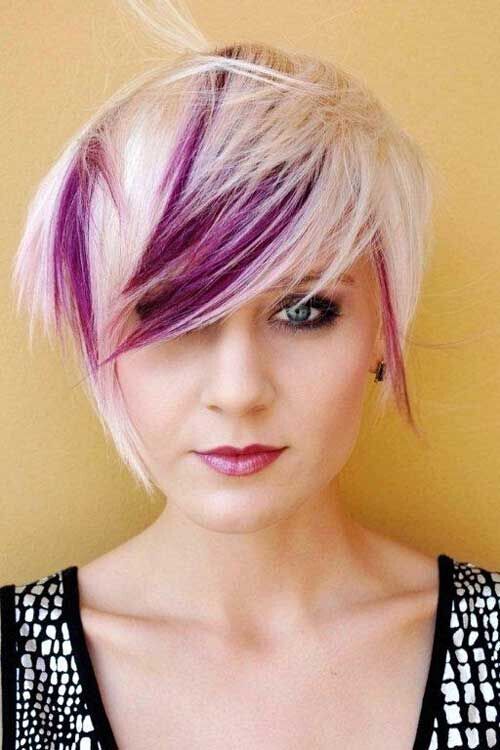 The Blond hair has been in charge of women's hairstyle trends for so many years. But I believe the purple colored hair will step into the main choices for girls very soon.
Long Layered Purple Hairstyle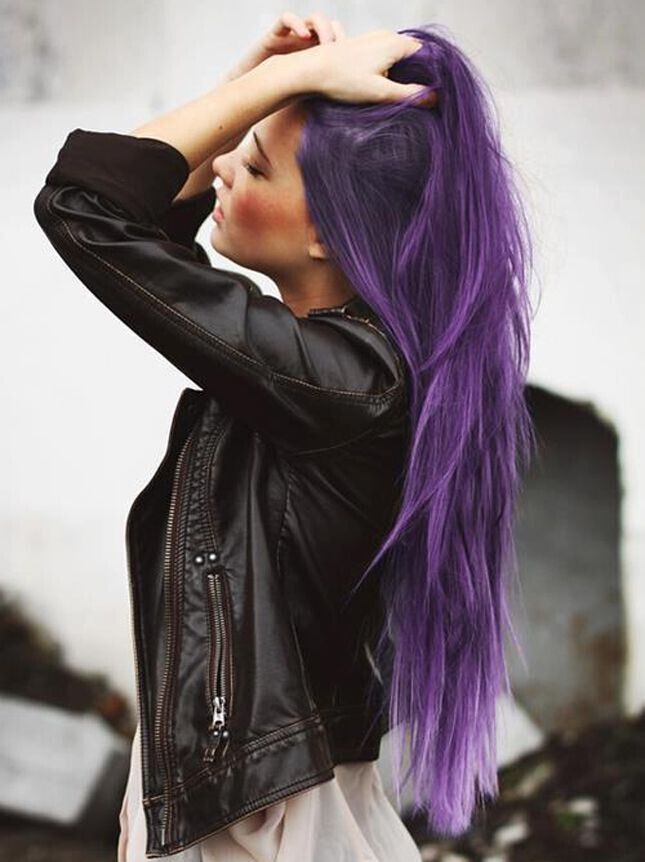 The dark purple color can give plenty of richness and charm to your long hair. At last, you can complement the look with layers of different length.
Long Pixie Haircut for Purple Hair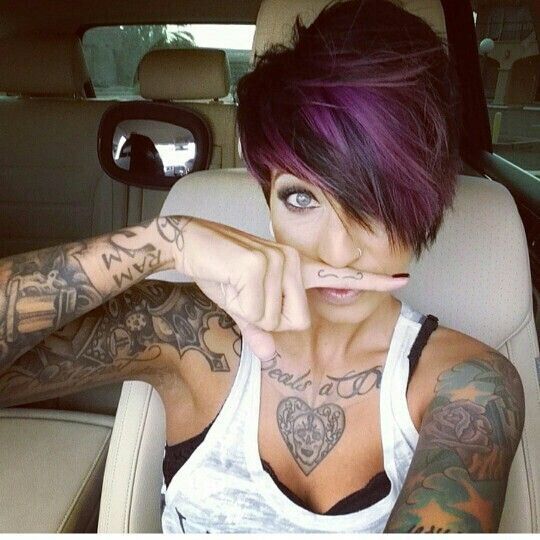 This long pixie hairstyle looks very appealing on dark purple colored hair. It helps to frame the face and accentuate her lovely eyes.
Long Wavy Purple Hair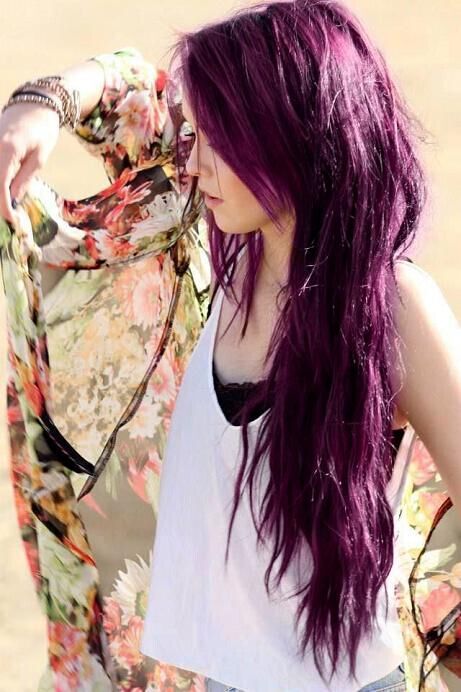 The long purple wavy hair looks really eye-catching for girls, which is great to create a vampire look when paired with purple eyeshadow and lips.
Long Wavy Purple Hairstyle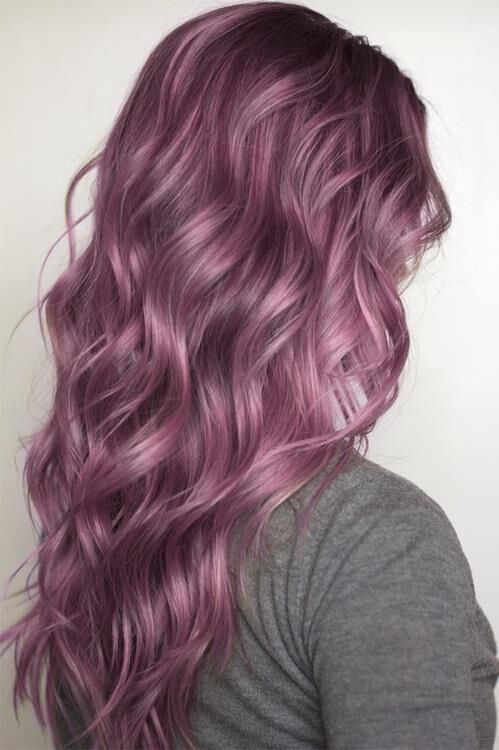 This is a totally stunning way to wear the purple color for your wavy hair. It looks like a cascade of beautiful flowers at the back.
Messy Bun Hairstyle with Braid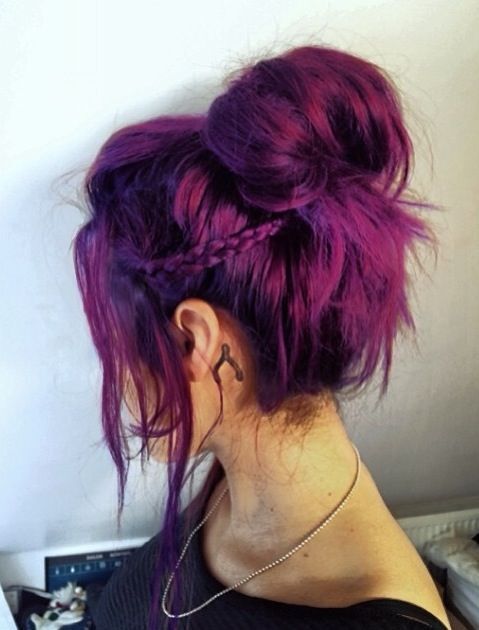 It is very easy to create a messy high bun for our everyday look and you can create your very own hairstyle by coloring it in the dark purple shade and adding a tiny braid at the side.
Purple and Blue Hairstyle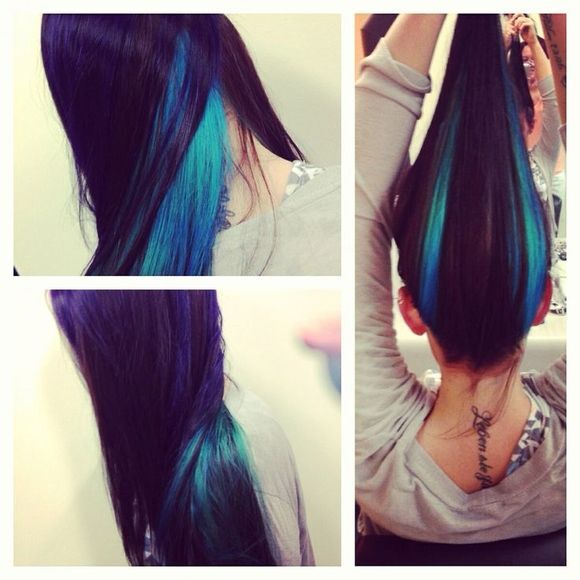 There's no doubt that the striking blue streaks can draw more attention for any hairstyles. And it seems that they flatter the purple hair in a very gorgeous way.
Cool Short Pixie Haircut for Purple Hair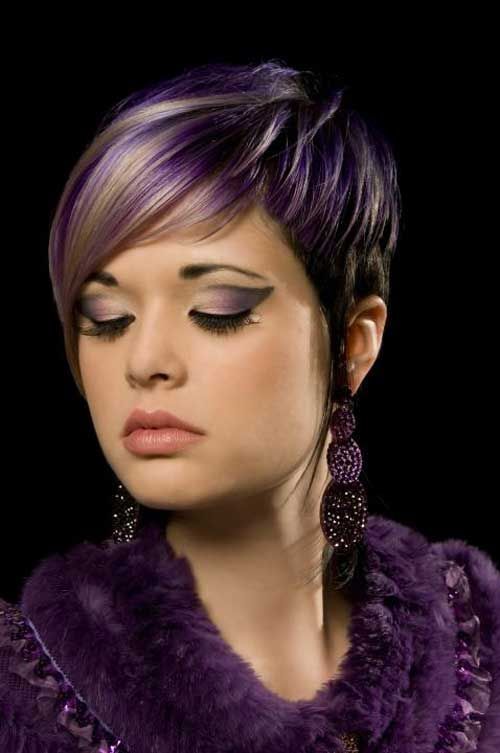 It looks amazingly cool to wear different shades of purple for a short hairstyle. The long front layers are being styled to one side of the face.
Simple Ponytail Hairstyle for Purple Hair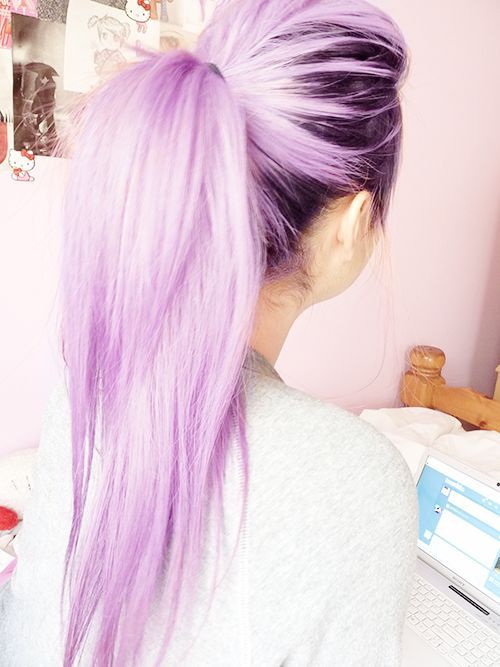 The latest balayage, ombre and sombre coloring techniques allow us to wear our favorite colors in a very beautiful way. They also provide a perfect pattern when you pull your hair up into a ponytail.
You can find more (purple hairstyles) on prettydesigns.com