Romantic Wedding Updo: Swirly Sophisticated Russet Updo with Bangs
Beautiful hairstyle for wedding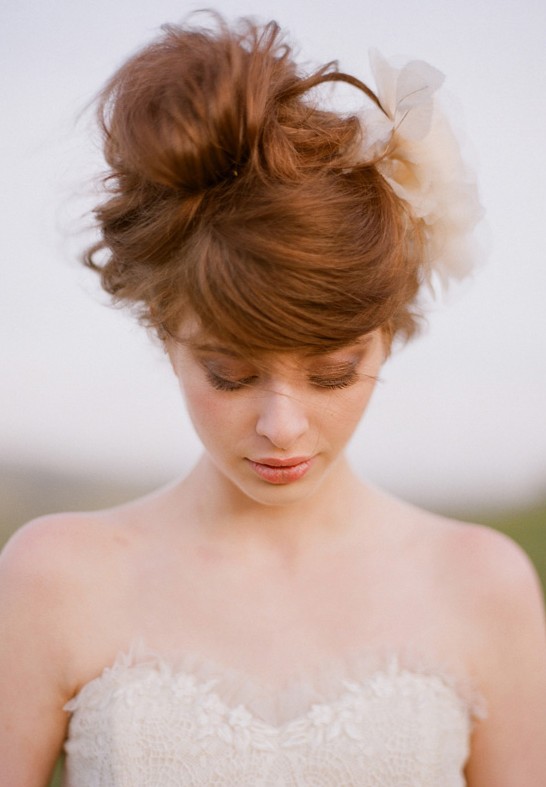 What a fabulously up-to-the-minute, yet utterly romantic updo this is! The autumnal russet colour and the messy, windswept styling evoke breezy fall winds playing 'catch' with autumn leaves!
The contemporary theme of asymmetry is beautifully executed in this elegant, classy and messy hair design! From a side parting, the hair is draped onto the forehead and around to the side to create the illusion of a pretty, side-swept fringe.
The rest of the gorgeous coppery hair is gathered up into a loose pony tail fixed in a quirky off-centre position next to the crown. Then the pony tail is styled and pinned into a fantastic, tousled bun giving lots of flattering round volume on top!
Subtly decorated on one side with a very simple corsage, this is the perfect style for a young, trendy bride!