Sandra Bullock's Elegant Custom-made Jewel-toned Green Dress From Lanvin at the SAG Awards for Women 2023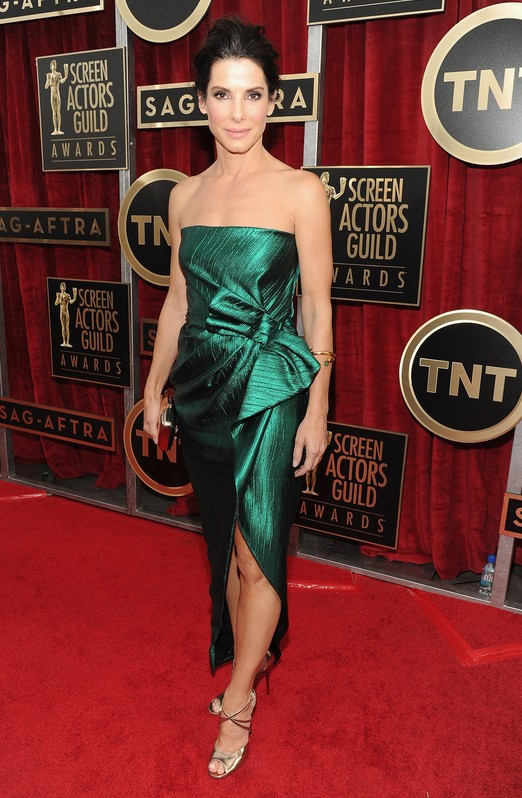 Sandra Bullock surprised us again with her purely elegant dressing style. At the red carpet of SAG Awards night, she chose a custom-made jewel-toned green dress from Lanvin to complete her glamorous look. Its metallic shade just meets the latest trend for women in spring 2014. The decorative bow at the waist line is being able to make a flattering proportion and silhouette for its wearer, as well as the knee-length high slip at the skirting.
There's still another item to be noticed – her elaborately picked gold clutch from the accessories house Roger Vivier. Besides, the underneath gold strappy sandals of Jimmy Choo are also a big bonus to this polished look.