Do You Fall for Sandra Bullock's Stunning Berry-hued Strapless Gown by Lanvin for Critics'Choice Awards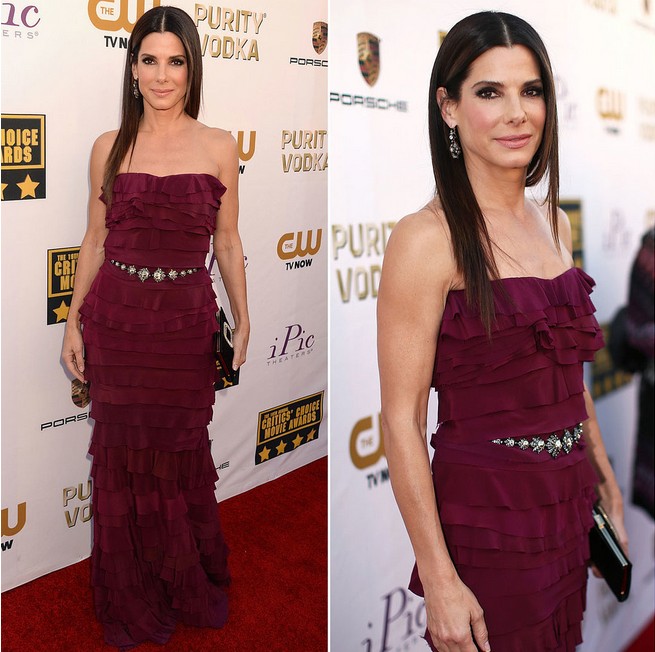 There're so many beautiful ladies in gorgeous dresses at the red carpet of Critics' Choice Awards night. But have found your favorite one yet? Follow us with our spotlight to Sandra Bullock's stunning berry-hued strapless gown.
Sandra Bullock looks absolutely amazing among the crowds with this berry-hued strapless evening dress from Lavin. It is the typical lavish Lanvin style for women with so many intricate tiers and ruffles throughout the dress. Besides, her elaborately picked accessories need your attention too – a pair of chandelier earrings and her sparkly jeweled belt around her waist. This is a totally romantic look for this Gravity lady, do you agree?