7 Tips for Ocean & Chlorine-Proofing Your Manicure (Nail Design Ideas)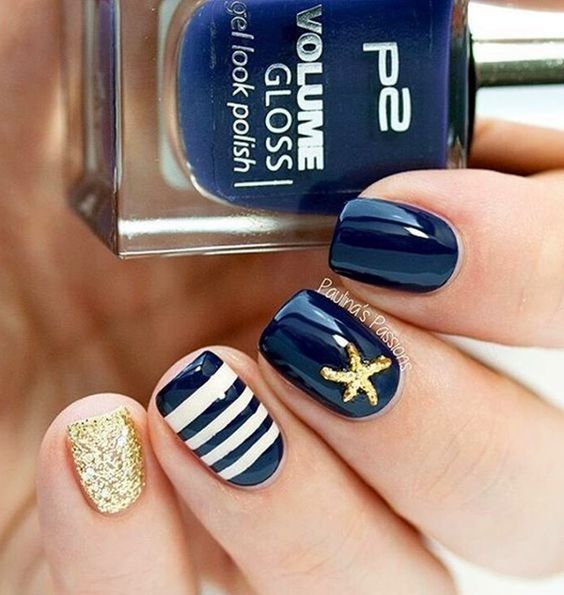 Bright seasonal manicures are one of the best parts of summer. Unfortunately, your perfect summer manicure can quickly become a mess as soon as it is exposed to chlorine or saltwater as you jump into the ocean or the pool. If you want to rock summer nails on vacation without worrying about ruining them in the water, keep reading to discover seven easy tips for ocean and chlorine-proofing your manicure to prevent nail polish chips and discoloration while you swim.
1. Try a Gel Manicure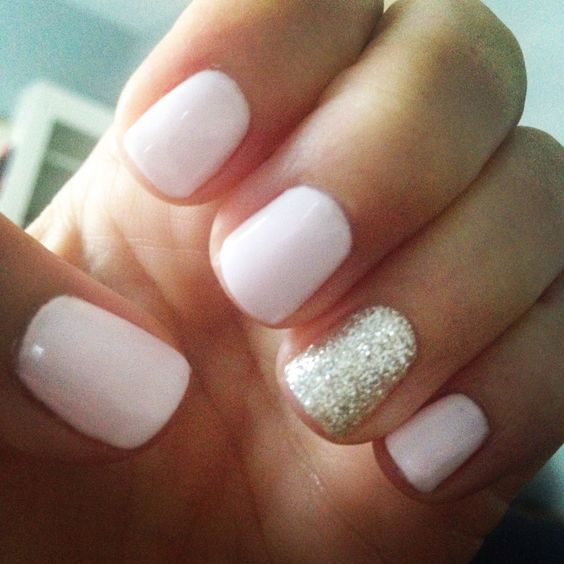 Gel nails are chip-proof, even after prolonged exposure to saltwater or the harsh chemicals in chlorine. Gel manicures can eventually peel or chip off of your nails, but a fresh set of gel nails is unlikely to be irreversibly damaged by a little time spent soaking in the jacuzzi or splashing in the waves.
The next time you visit your nail salon, get your regular manicure but ask them to use gel polish instead. Your nails will stay smooth, hard, and resist chips for up to two weeks.
2. Use a Nail Strengthener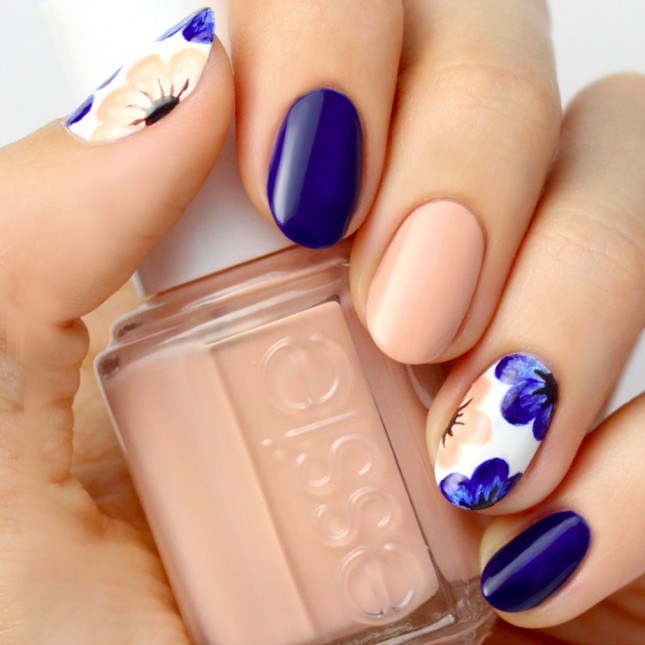 Nail strengtheners are clear polishes that are formulated with special ingredients to keep your nails strong and hard. If you have naturally thin nails or nail beds that have been weakened by acrylic nails, nail strengtheners can help prevent your nail polish from chipping off in the water.
After you apply your regular manicure, simply top it off with one to two coats of nail strengthener to seal the polish in and keep it from peeling when exposed to moisture.
3. Apply Glitter Polish
If you're up for a bit of sparkle, try applying a glitter top coat to your manicure before you head to the pool or the beach.
Glitter nail polish is tougher than standard polish and is less likely to chip and peel in the ocean or when submerged in chlorinated water. Plus, glitter nail polish is more forgiving than polish with a matte finish. If it does chip a bit, it's much less noticeable.
4. Keep Layers Thin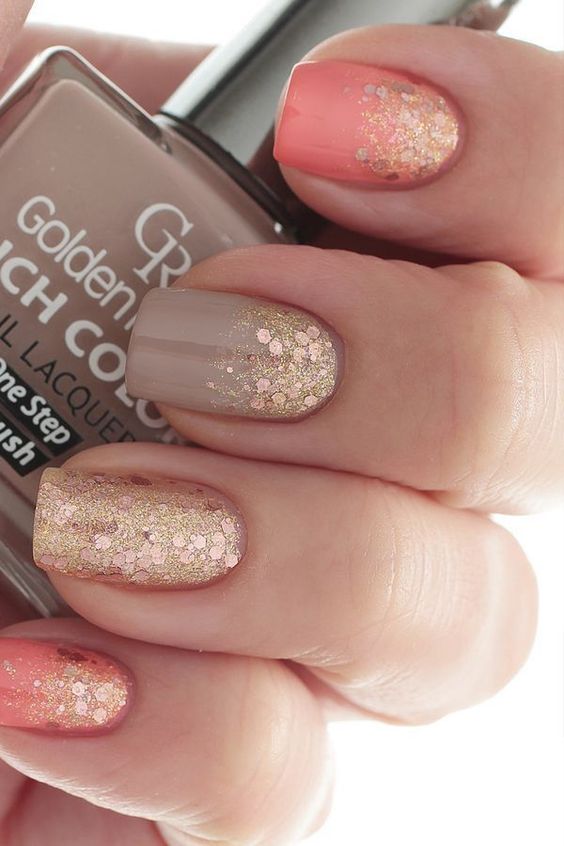 One of the biggest mistakes you can make when applying a pool-ready manicure is to apply several thick layers of polish to your nails in an attempt to prevent them from chipping in the water.
Applying excessively thick layers of nail polish only makes them more susceptible to chipping and peeling when exposed to harsh waters. Instead of piling on thick coats of polish, opt for one to two thin layers instead to prevent your manicure from peeling off your nails as soon as you step into the water.
5. Reapply Clear Polish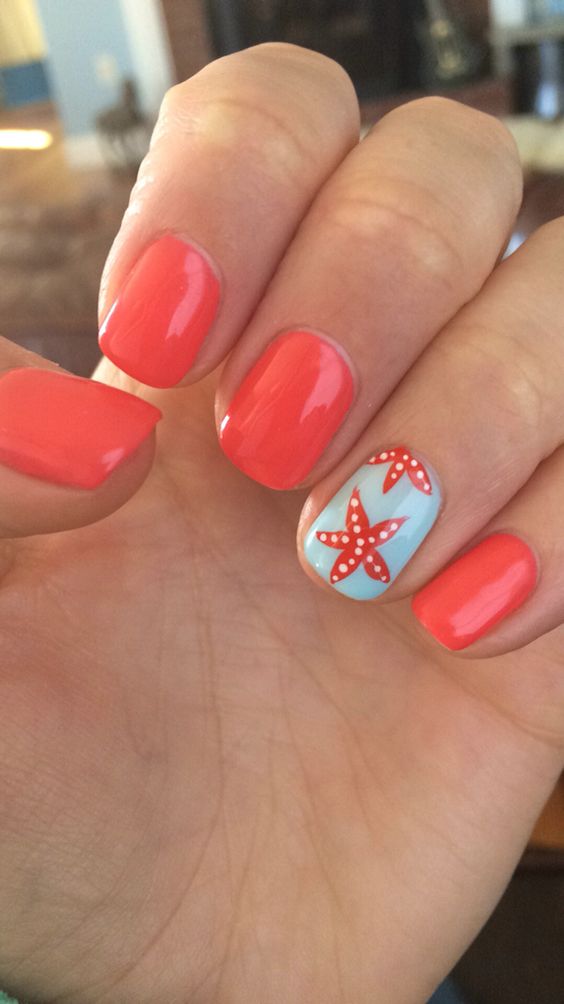 A great way to prevent your manicure from chipping or peeling in the ocean or pool is to apply a fresh coat of clear polish over your manicure in the morning before you go to the beach or the pool.
Reapplying clear polish to your nails every morning can help make your manicure appear fresh as well as seal the polish into your nails and prevent it from chipping away. Just make sure to only apply a very thin layer of clear polish to prevent it from getting too thick and peeling away.
6. Dip Your Nails In Ice Water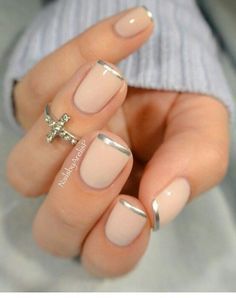 While it might be unpleasant to submerge your hands in ice cold water, plunging your fingertips into a bowl of ice water can be an effective method of keeping your manicure chip and peel-proof.
Immediately after you apply your nail color and top coat, dip your fingertips into a large bowl of water that either has ice floating in it or has been frozen to the point of almost freezing without actually solidifying. Keep your fingertips submerged for approximately five minutes in the ice water. Your nails will emerge completely dry and will have extra strength and staying power to ward against chipping and peeling in the ocean or chlorinated water.
7. Let Each Layer Dry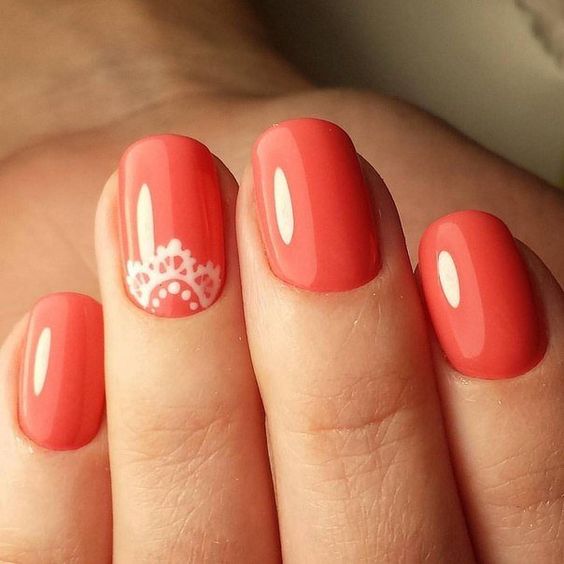 An important element of applying a chip-proof manicure is letting each layer of polish that you apply dry completely before you apply the next coat. If you don't let each layer of polish dry sufficiently before you apply the next coat, your polish will end up peeling off in thick, unsightly sheets.
You don't necessarily have to spend an hour doing your nails and let each layer dry for fifteen minutes after you apply it. Within two minutes after your polish is applied to your nails and is exposed to the air, the solvents within it evaporate even though it is likely not fully dry yet. When this happens, your nails will take on a glassy appearance and you can feel free to apply the next layer of polish.
This summer, you can wow your friends with your perfect polish even after a pool party or beach barbecue. Use the tips in this post to learn everything you need to know about ocean and chlorine-proofing your manicure to ensure long-lasting, harsh water-resistant polish all summer long.