Top 10 Best Cookware Sets on Sale
You are wondering what to send for your mom's birthday or Mother's Day? Why not buy a new set of cook for mom? Give her a surprise with that brand new cookware. Here is a list for you to check out first. You can decide what cookware to buy for your mom.
10.
T-fal C111SC Signature Nonstick Thermo-Spot Heat Indicator Cookware Set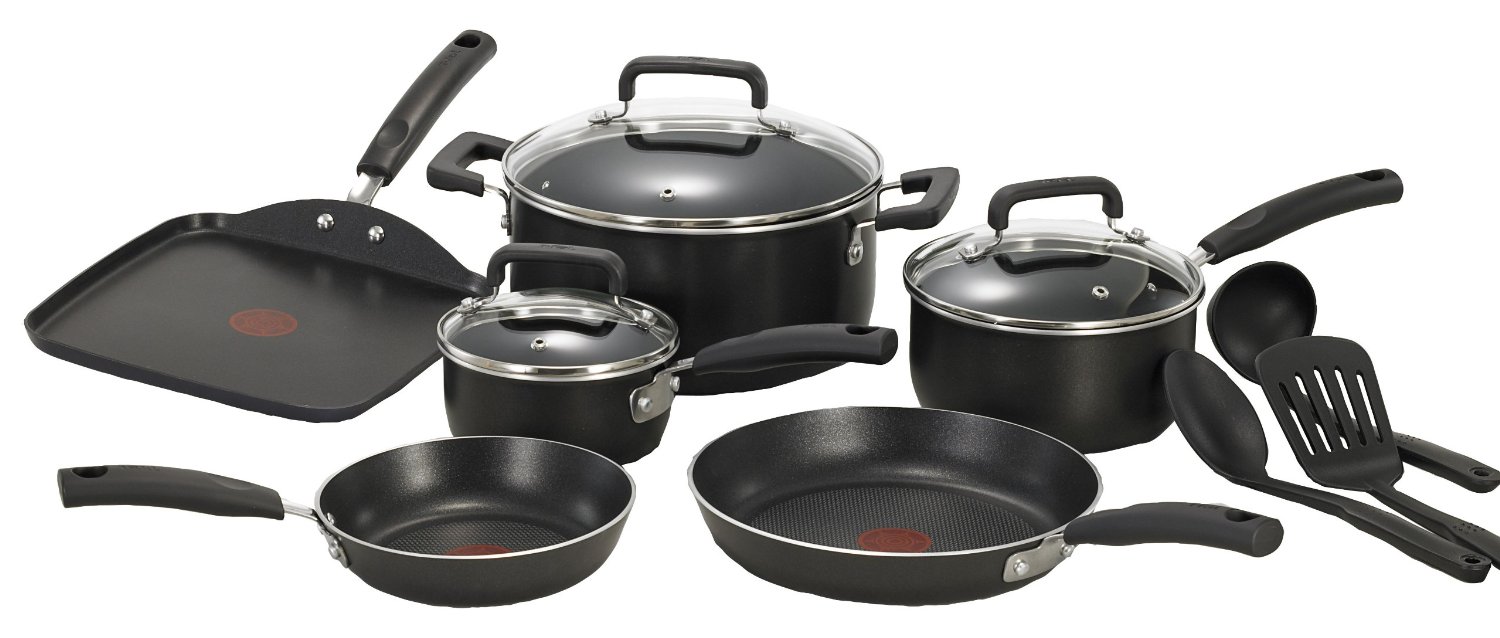 The cookware set includes 12 pieces. It is easy to cook with them due to the nonstick interior and exterior. It is good to cook with little oil. This set can help cook quickly for your daily meals. The aluminum construction guarantees the quick heat. The glass lids can not only prevent boiling over, but also keep the perfect cooking process.
The set can fit most of the cook tops. After cooking, you can clean the cookware easily as well. There are three colors for you to choose, black, blue and red.
9.
Cuisinart Multiclad Pro Stainless Steel 12-Piece Cookware Set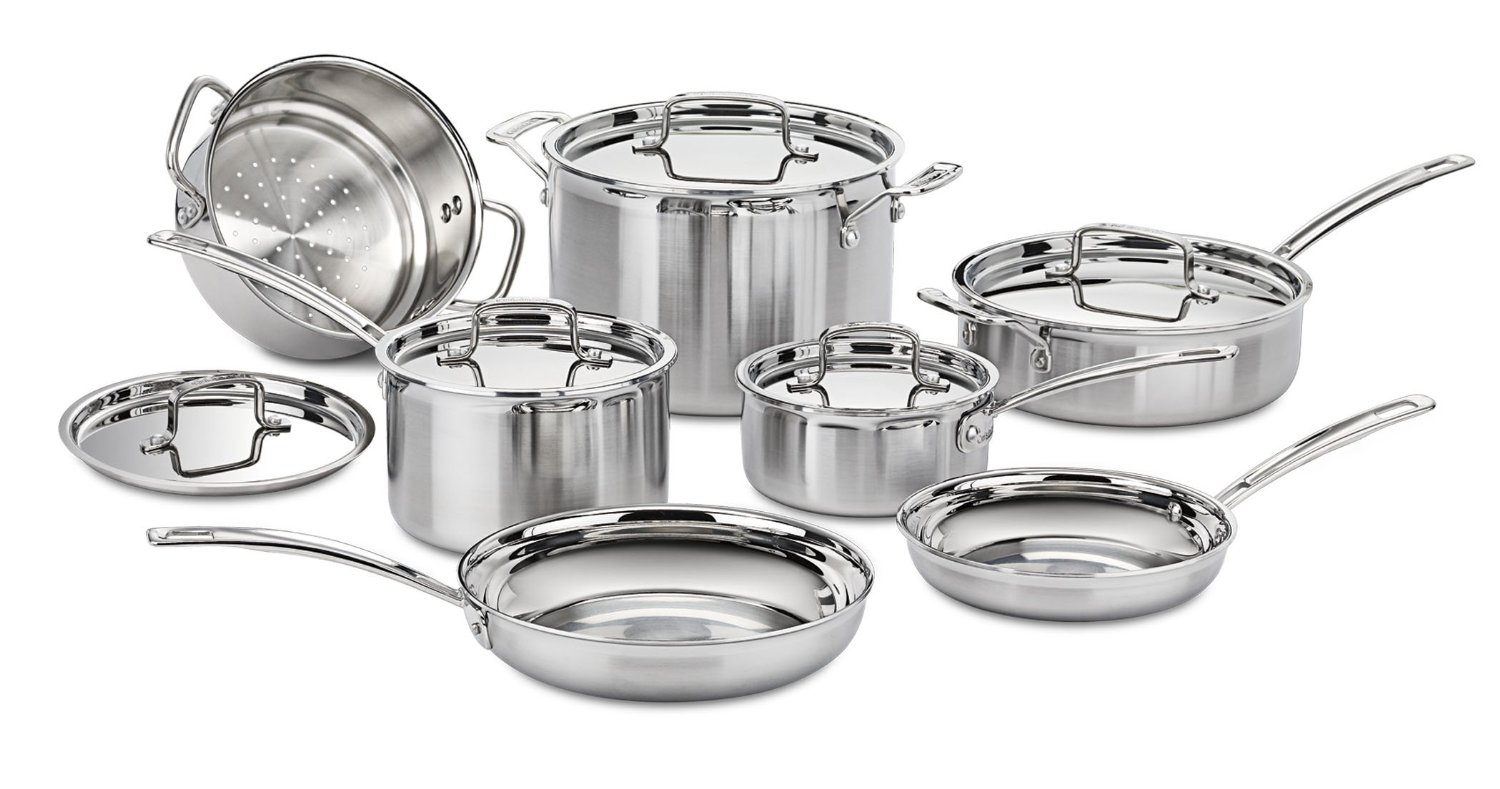 This cookware set has polished surface and it isn't colored. There are also 12 pieces in the set. They are pans, skillets, stockpot and steamer with lids. They are made of stainless steel. If you don't like colorful cookware, you can choose the set for delicious and healthy food.
8.
Cook N Home 15 Piece Non stick Black Soft handle Cookware Set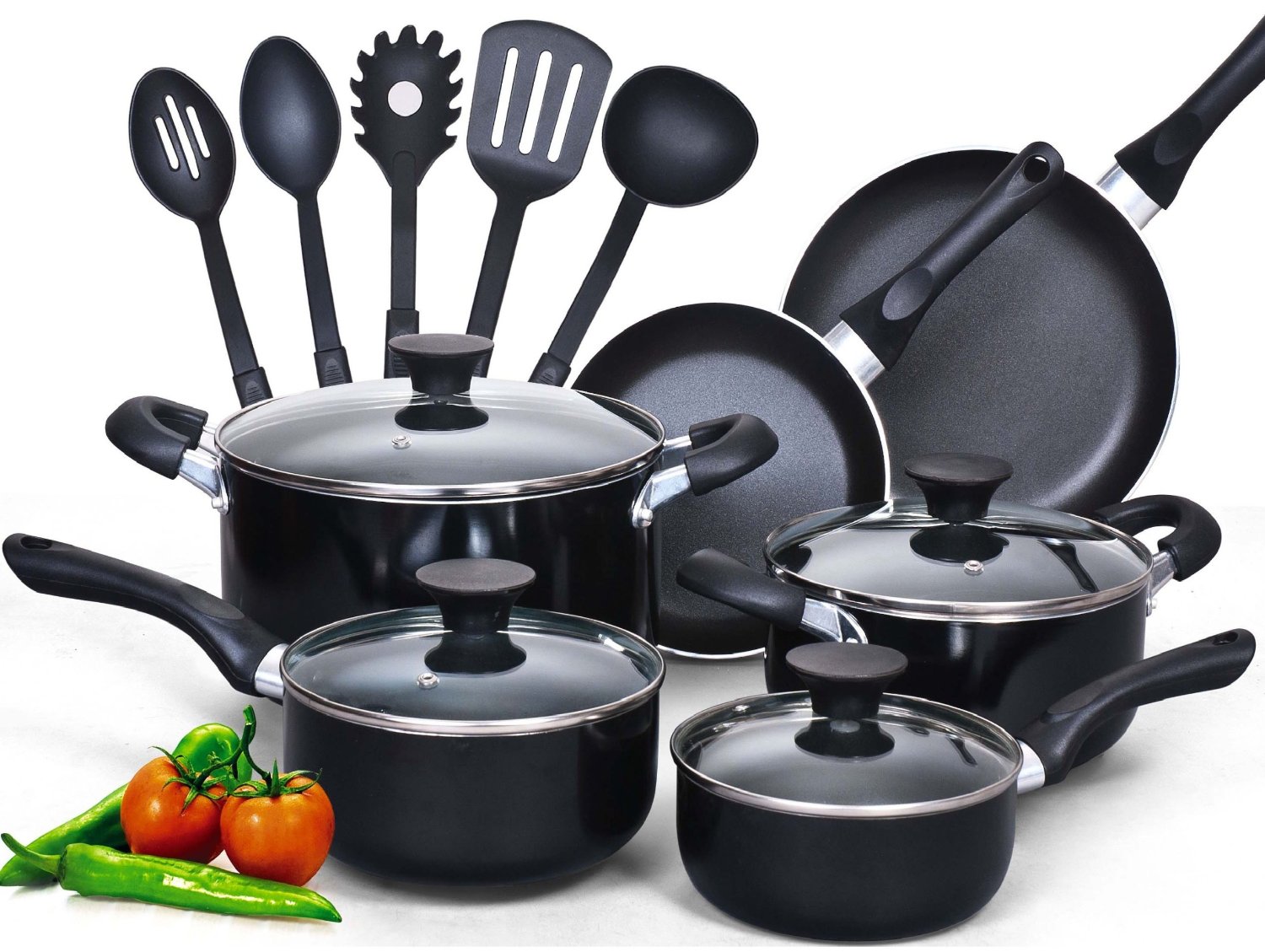 If you want to choose a set of cookware which will meet the color of your kitchen, you can check Cook N Home cookware out. There are three fresh colors, black, green and red. The pans and the steamers are made of nonstick materials. They have super soft handles in order to prevent the heat from cooking. It is easy to clean the cookware as well as easy to cook with the cookware.
7.
Simply Calphalon Nonstick 10 Piece Set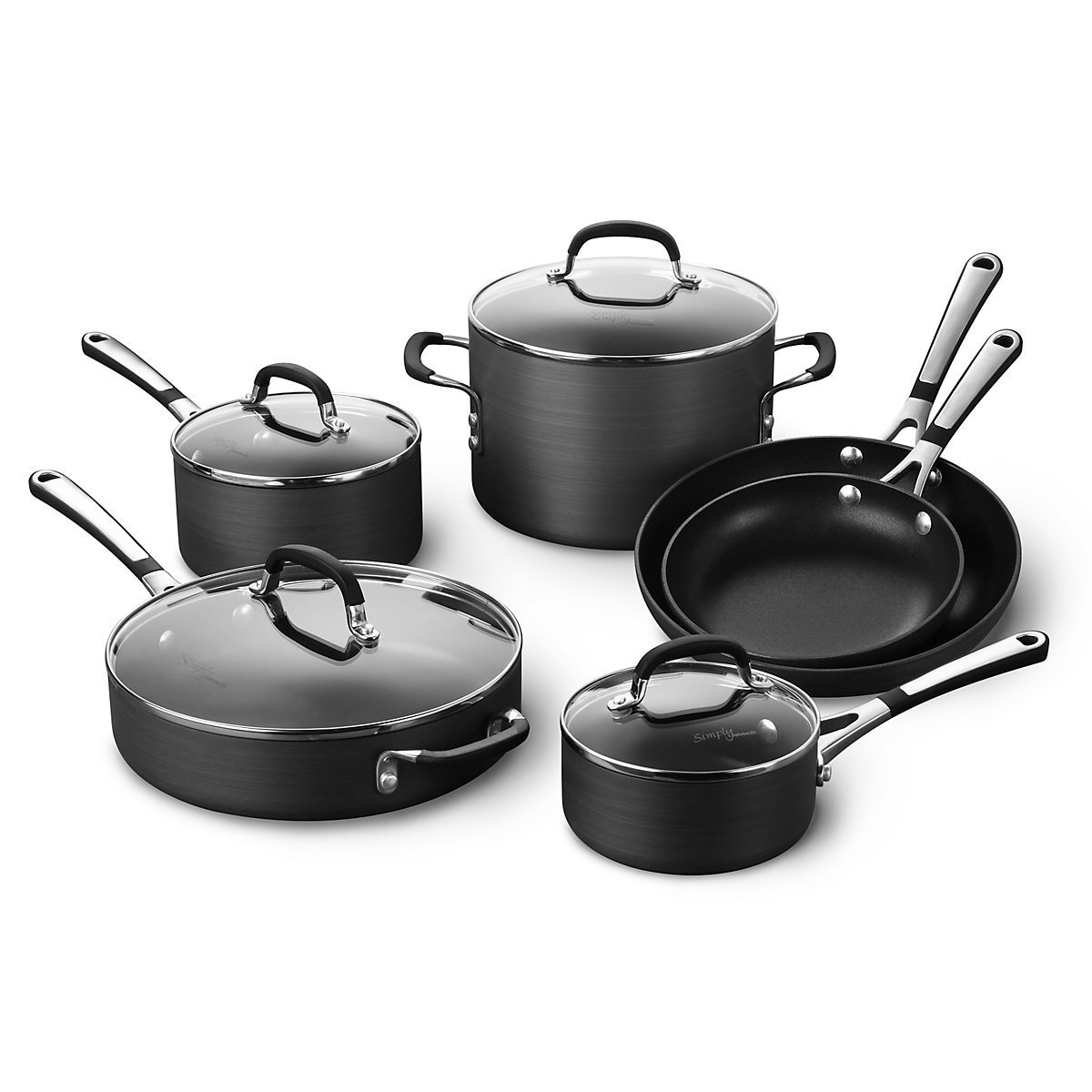 Calphalon gives a 10-piece set for every family. The aluminum construction will bring you easy cooking everyday. The nonstick coating will allows you to make the sticky sauce. Though the set is not dishwasher safe, it is easy to clean in simple ways.
6.
Rachael Ray Cucina Hard Porcelain Enamel Nonstick Cookware Set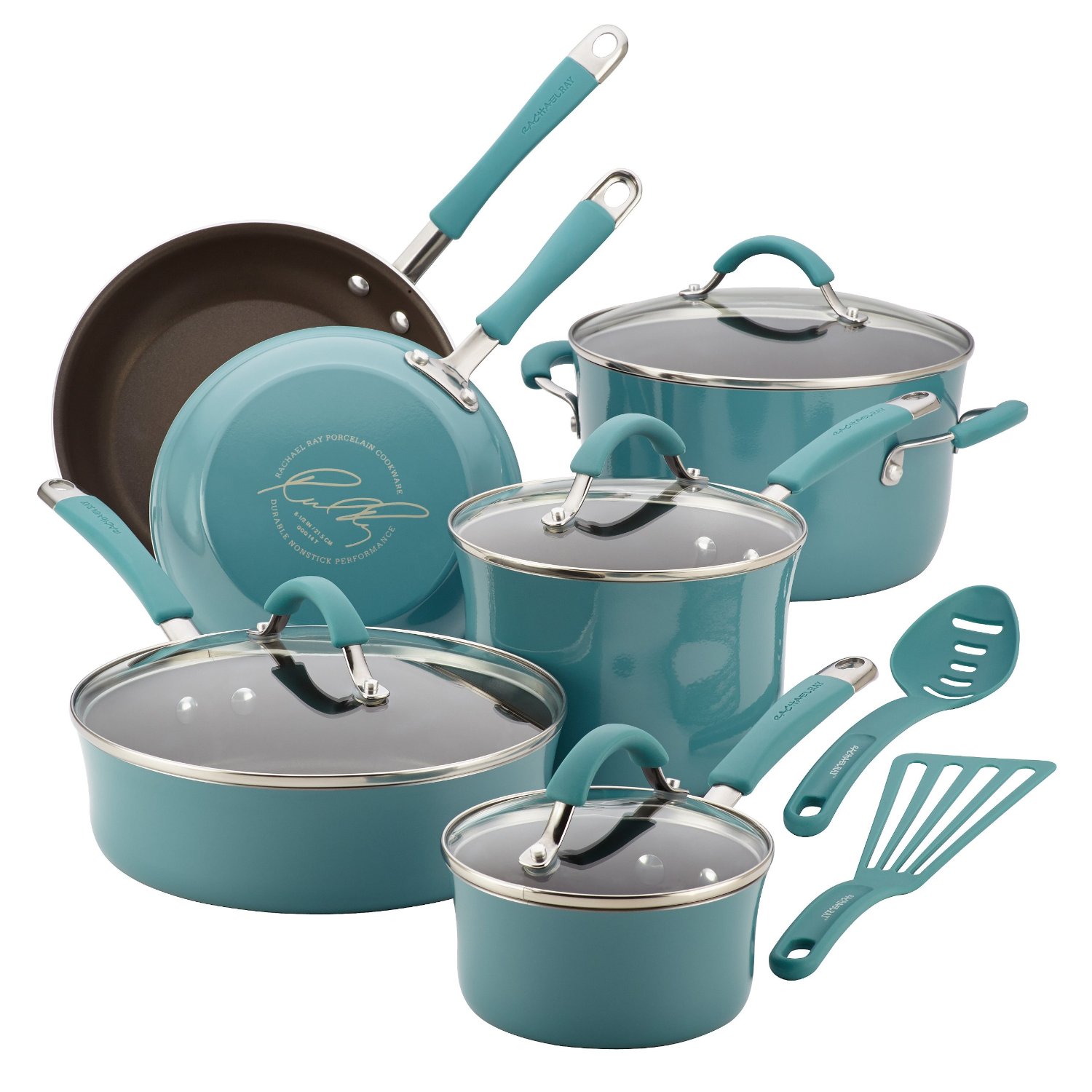 A modern kitchen needs a set of cookware in modern color. Rachael Ray provides your family with nonstick cookware in four colors. Agave blue will bring a fresh vibe; cranberry red will bring a warm tone; mushroom brown will bring a rural vibe; pumpkin orange will bring the vibe of holidays. No matter what color you will choose, the cookware will help cook delicious food everyday due to the high quality.
5.
VREMI 15 pcs Non Stick Color Pop Cookware set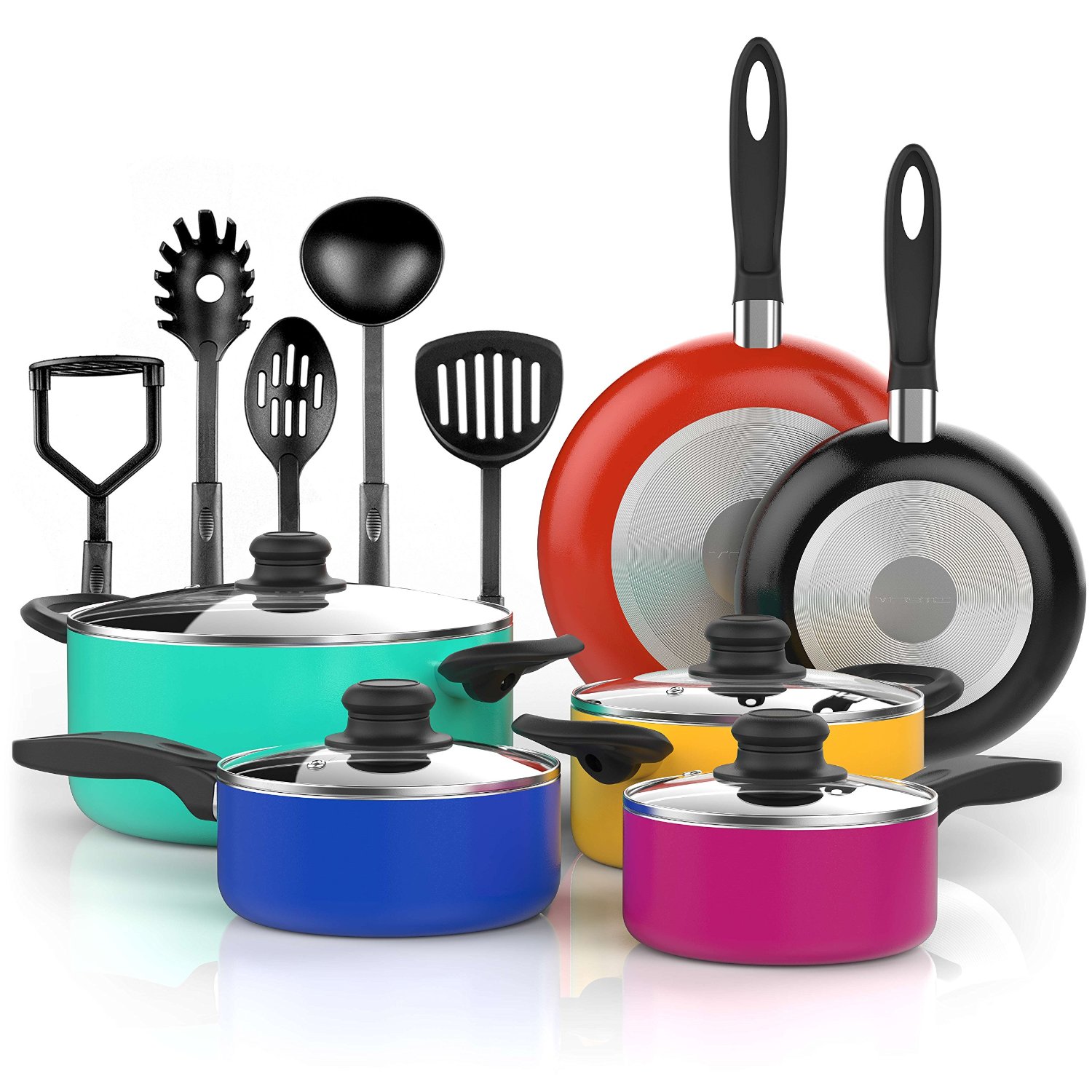 You want to add some colors to your kitchen? The VREMI nonstick color cookware set is your best bet. However, if you just want a normal color set, you can go for the black one. Either the black set or the multicolor one will not fail you for cooking food. The cookware is PTFE and PFOA free and it is also over-safe. The handles of the steamers or the pans are soft and comfortable when cooking and it is easy to use the cool touch handles. Use the set to create your own meal everyday.
4.
GreenLife 14 Piece Nonstick Ceramic Cookware Set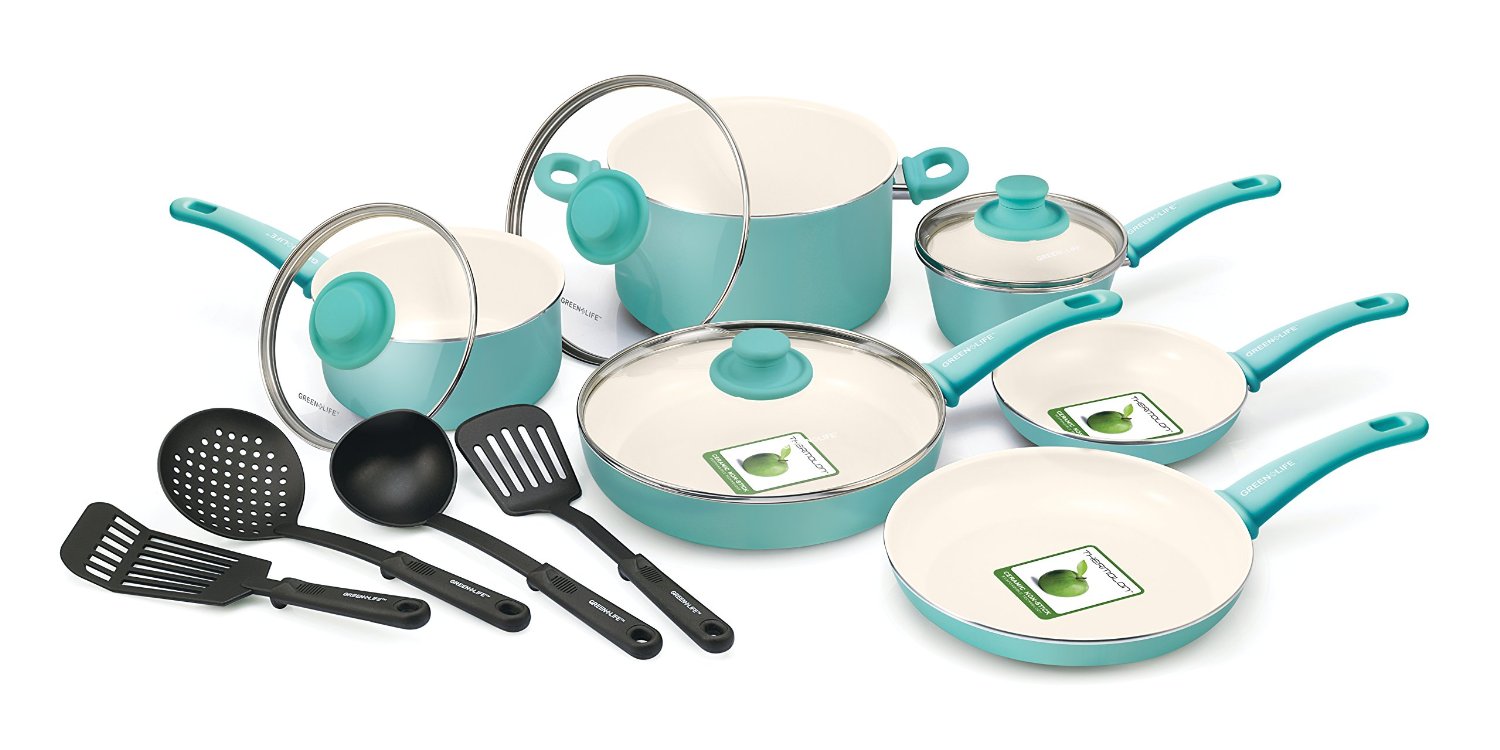 This GreenLife nonstick cookware is from The Cookware Company. The pieces in the set are dishwasher safe as well as oven safe. They are aluminum bodies coated with ceramic with soft handles. It is easy to use the set at home and you will enjoy the cooking life with the set.
3.
AmazonBasics 8-Piece Nonstick Cookware Set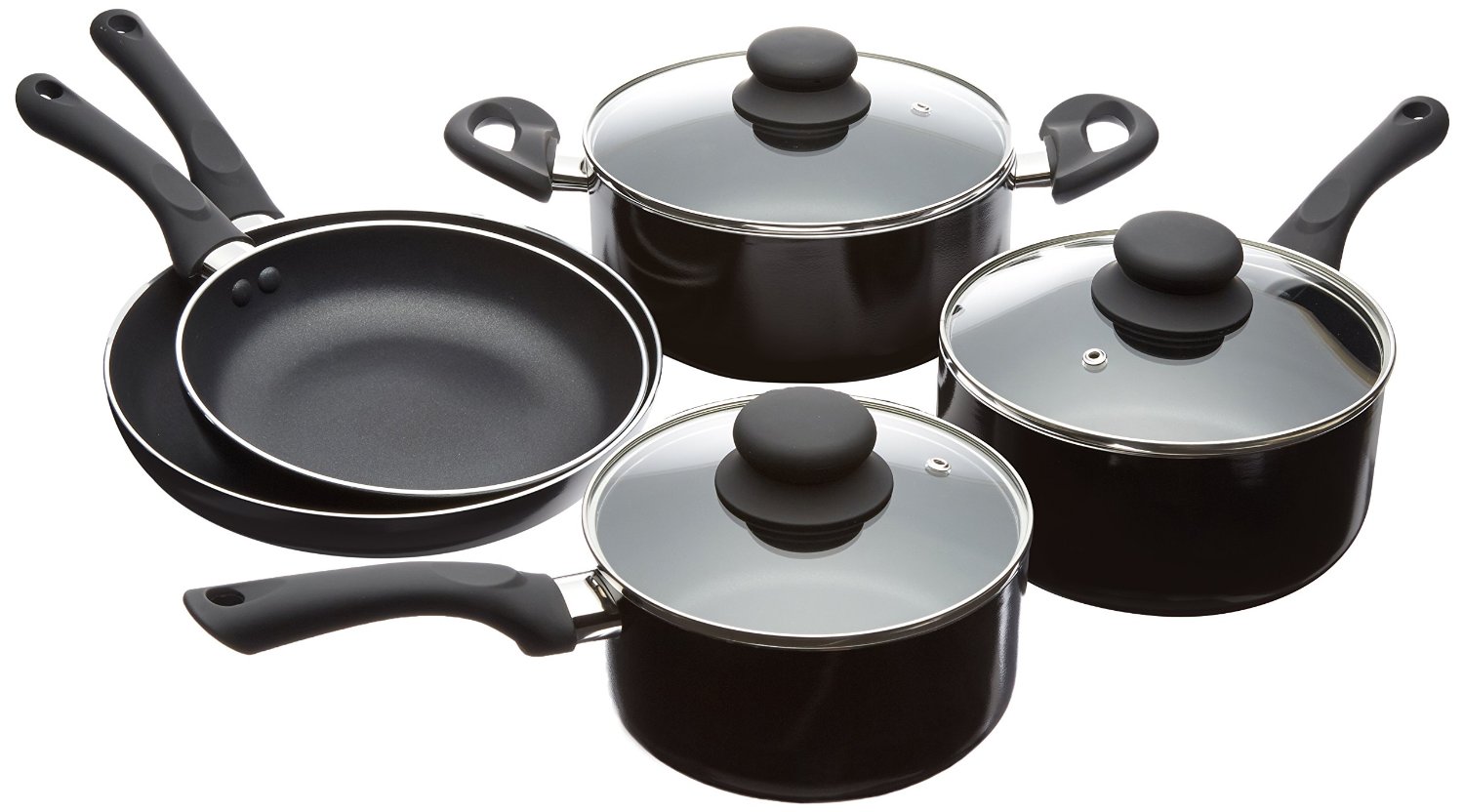 The cookware set includes 8 essential pans for home cooking. They are coated with nonstick materials for easy cooking as well as easy cleaning. The handles of the pans stay cool even when you are cooking. The set can be compatible with both gas and electric cook tops.
2.
NuWave Cookware Set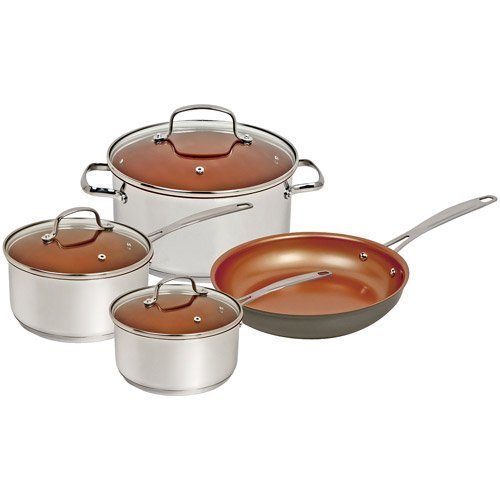 The aluminum cookware is from NuWave. They are functional and good to prepare your meals. The set includes pans and stock pots with lids. It is capable for you to make delicious food every day.
1.
Royal Dutch Cast Iron 11 Piece Cook Box Set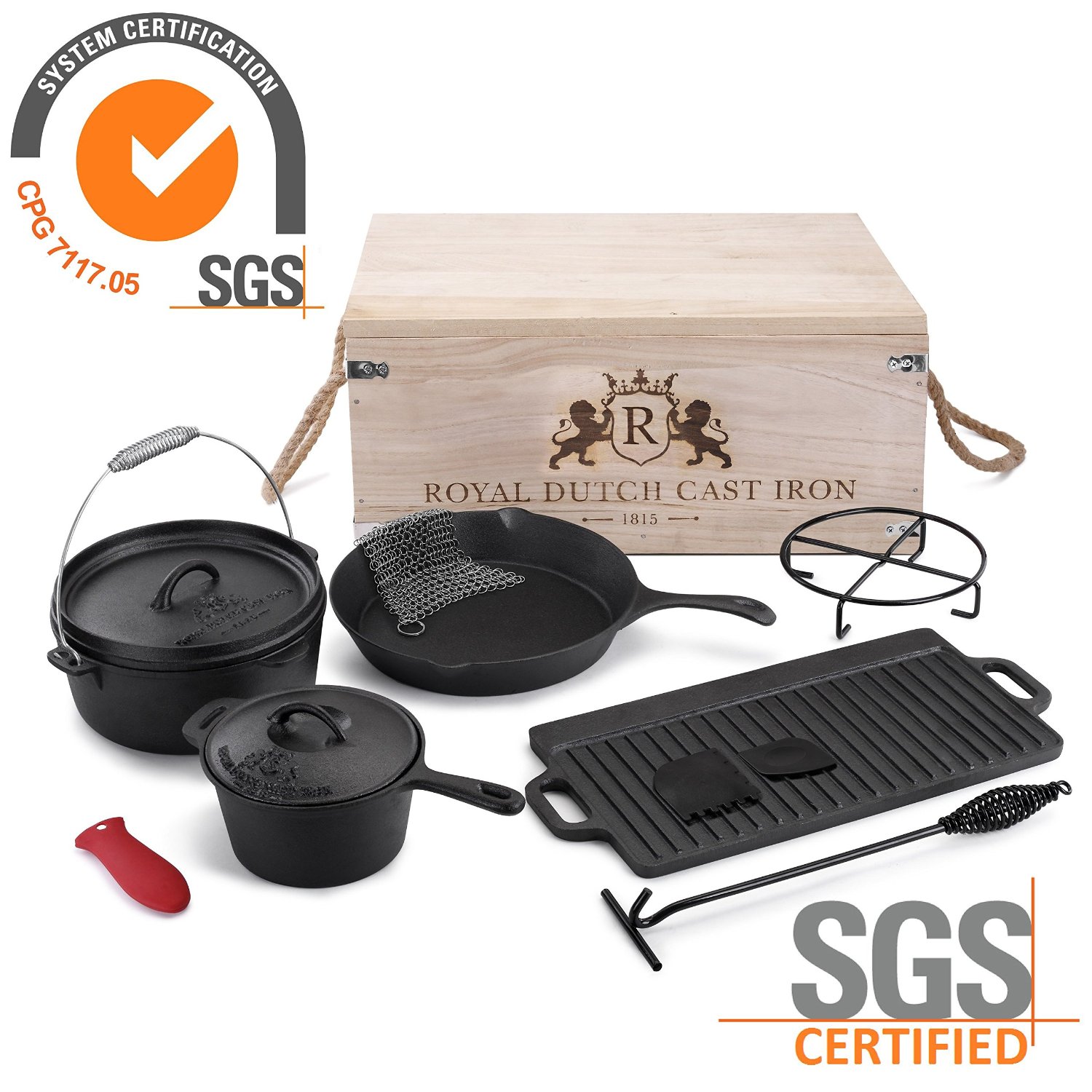 It is a useful cookware for both outdoor and indoor cooking. The Cast iron cookware set will help prepare daily meals and it is good to camping trips as well as BBQs. The high quality cookware can be used in different cooking processes. They are made of nonstick materials so that they can be cleaned and used easily. Choose the set to meet your daily cooking requirements.
To have delicious homemade food, having essential cookware is very important. You can cook with your mom or you can just enjoy what your mom cook. These 10 items will offer you some perfect options. Don't miss them.