Top 14 Gina Gershon Hairstyles: Gorgeous Medium Hairstyles
Gina Gershon always looks so cheerful and stylish although she is already over 50. Her beauty and glamour is not less than those younger female stars. She likes to wear a medium haircut, and almost all of her hairstyles are created with the medium-length hair. Here we have collected 14 Gina's most beautiful moments with her medium tresses. Let's find out how she makes her medium different on earth!
Gina Gershon Hairstyles:  Voguish Curls
Gina wears her hair in a voluminous curly style. The bouncy curls add life to the look, and it will also make your face look smaller. Anyone can be a head-turner with such a voguish hairstyle.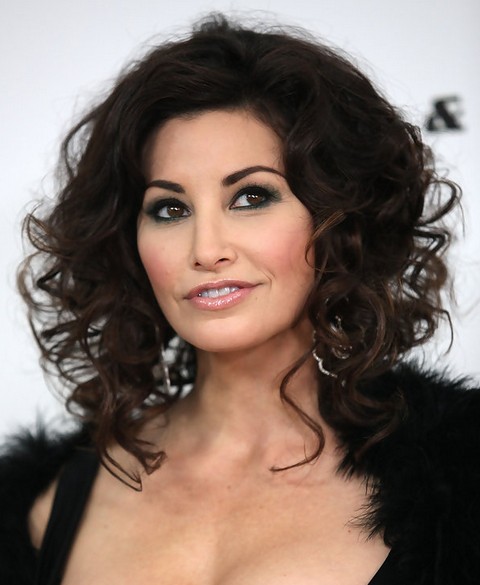 Gina Gershon Hairstyles: Medium Straight Haircut
You can make your medium look longer when you turn the curly hair into straight one. The hair just hangs over the shoulder and gives Gina a minimal look. The side-swept bangs are essential to make the look sweet and adorable. You can use different hair colors to give your medium hair a different look.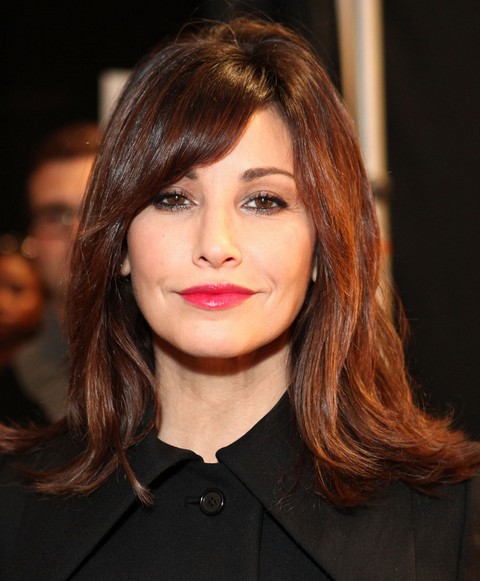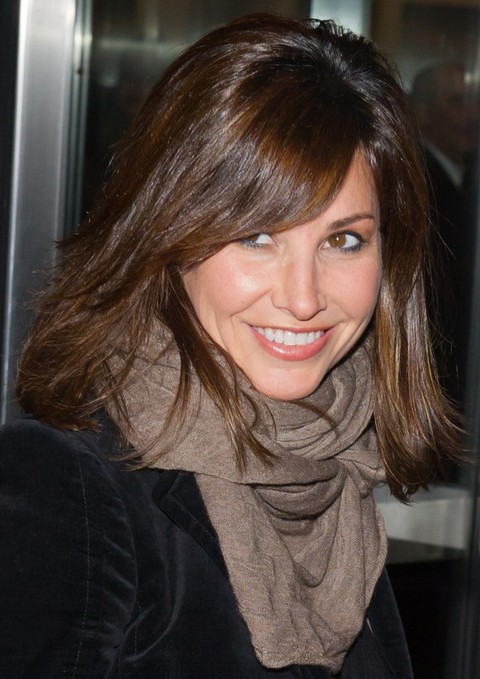 Gina Gershon Hairstyles: Loose Ponytail
If you decide to leave your medium hair to grow into longer hair, you will inevitably experience an embarrassing period. At this time, don't just leave your hair there. You can still be pretty with a loose ponytail. Tease your hair casually and loosely. Leave the shorter hair in the front as fringe. You will look more cheerful and energetic!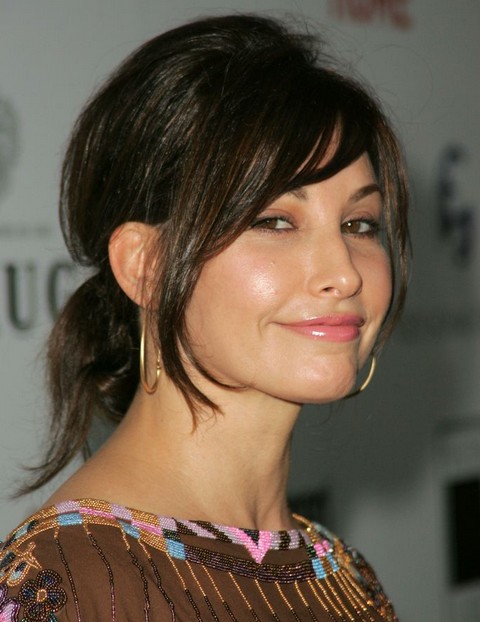 If you are fed up with the dull straight hair looks, here is another way you can learn from Gina. That is, style your hair into flip-up and layered style. It will make your hair full of life and movement. Of course, you can add some colors to your hair to get a stylish effect.
Gina Gershon Hairstyles: Layered Haircut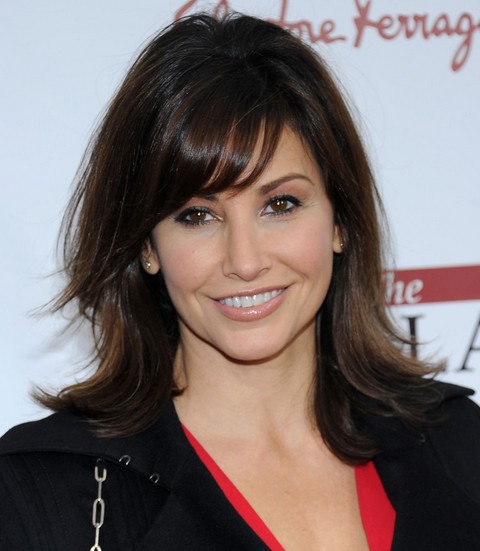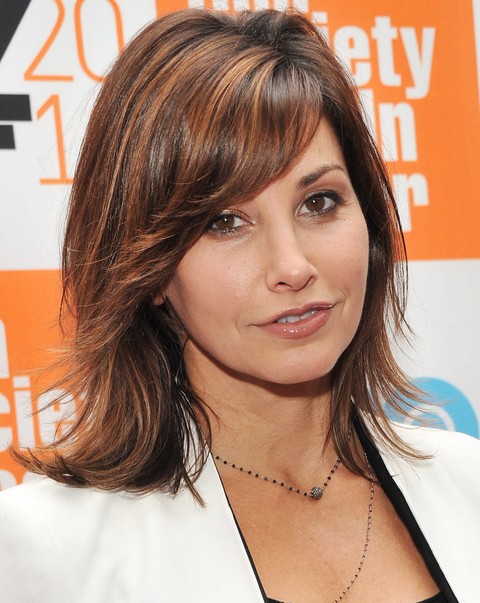 Wearing your hair in a center-parted wavy hairstyle is also a great choice for you. The out-curled bangs look like two open wings and frame the face moderately. The loose curls look textured and sassy effortlessly. And they are faddish on any occasion.
Gina Gershon Hairstyles: Fluffy Waves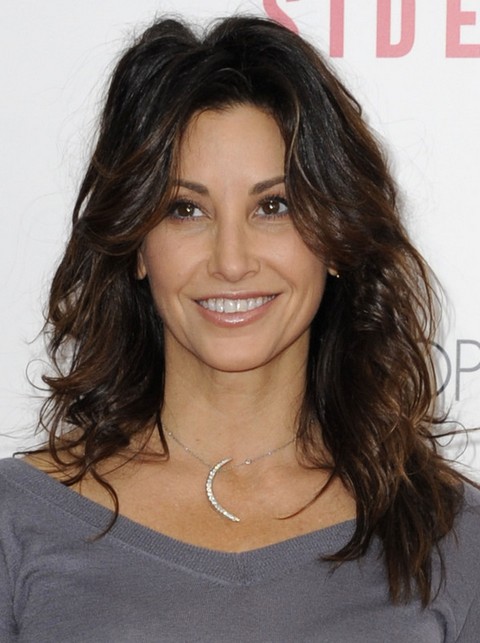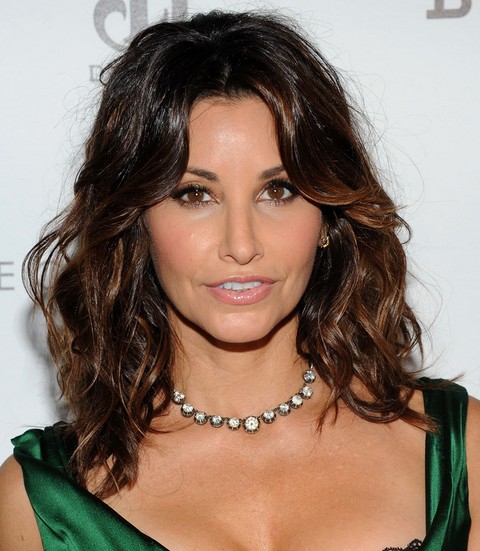 In addition, you can wear you medium hair into various updo hairstyles. For example, you can rock a classic bun, while leaving long bangs to make it stylish. The bangs can be swept to one side in straight or wavy shapes. You can also opt for a retro updo for an elegant and stylish look.
 Gina Gershon Hairstyles: Retro Updo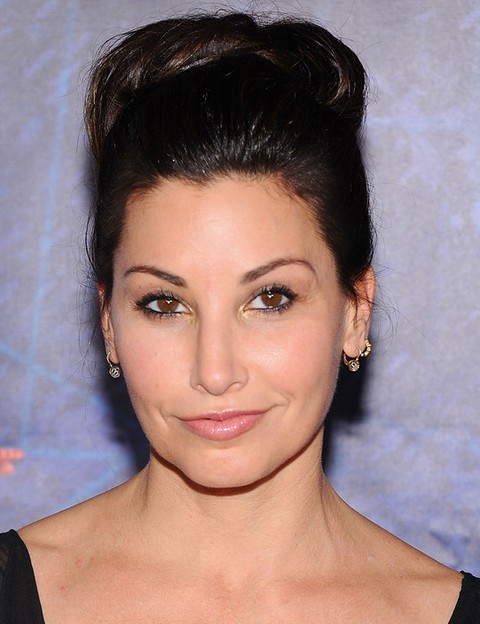 Gina Gershon Hairstyles: French Twist with Bangs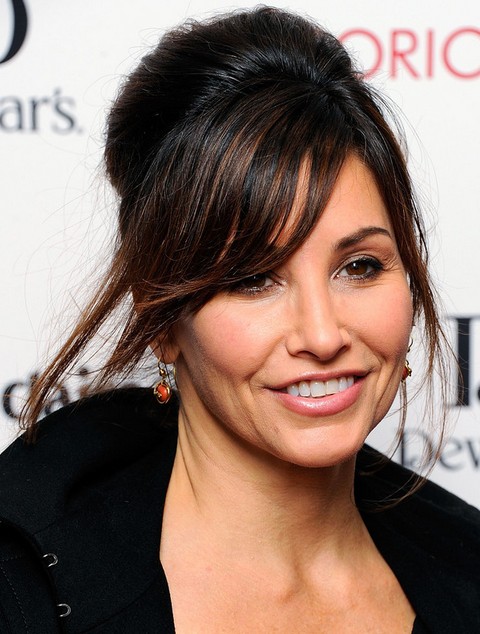 Gina Gershon Hairstyles: Elegant Updo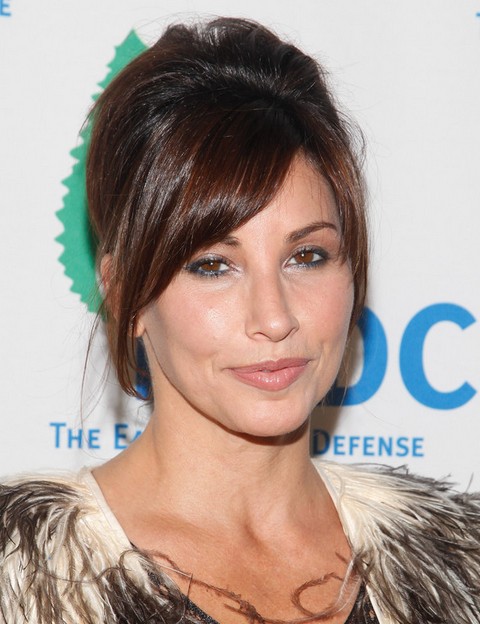 Gina Gershon Hairstyles: Bobby Pinned Updo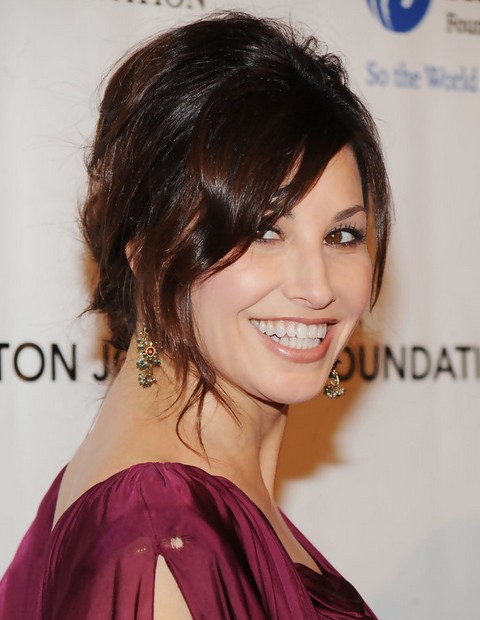 Here is one more great way for you to style your medium hair. You just turn them into a half-up half-down hairstyle.
Gina Gershon Hairstyles: Cute Half-up Half-down
Tousle the top fluffily to create some height and pin back the front hair. Finally, blow the ends into tiny curls. You can be as shiny as Gina, too!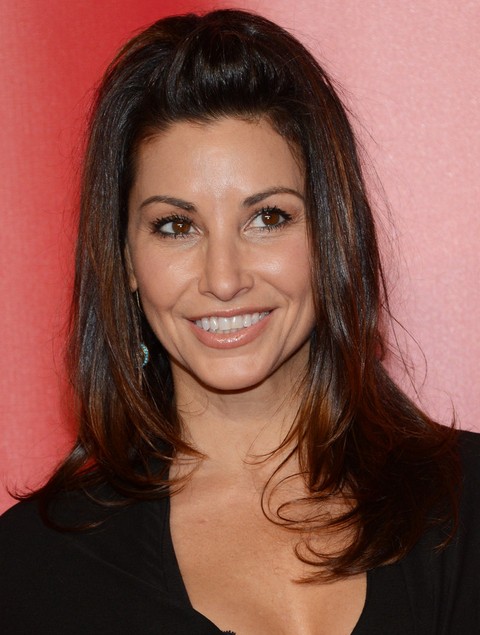 Gina Gershon Hairstyles: Beautiful Half-up Half-down
For a sexier and more feminine look, you can save the bangs on the forehead. Give them a side part and leave some romantic strands around the ears. The half-down section should be curled into big waves to add more movement to the look!