Top 17 Zoe Saldana Hairstyles
In the last few years, Zoe Saldana played more and more roles in some of the biggest action movies. And she's becoming one of the major movie stars. To achieve this, it can't be denied that she has great acting ability as well as the stunning nice looks. This time, let's enjoy some of Zoe Saldana's good hairstyles and maybe the next super star is you!
Zoe Saldana Hairstyles: 2014 Center-parted Straight Haircut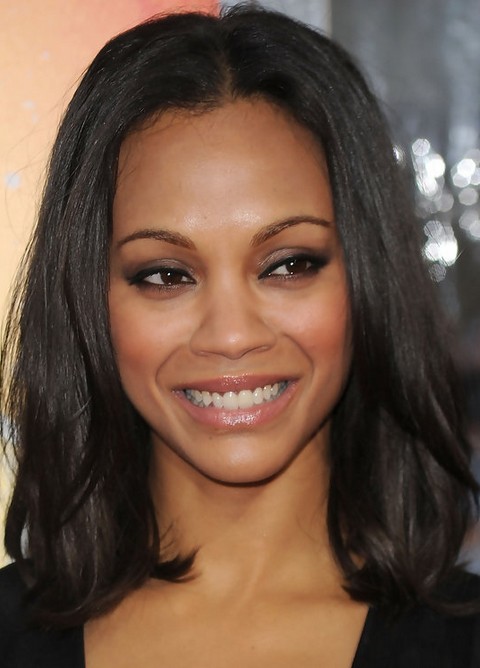 Zoe Saldana rocks a center-parted straight haircut to get a casual yet trendy look. The locks on both sides of the face frame the face shape greatly. So, it is perfect for any face shape.
Zoe Saldana Hairstyles: 2014 Pretty Messy Updo
The stylish center-parted updo echoes with Zoe's sweet smile. The two strands of curls hanging in the front add a romantic vibe to the hairstyle. She looks so happy with this hairstyle. Go for this cheerful look on your own.
Zoe Saldana Hairstyles: Classy Medium Curls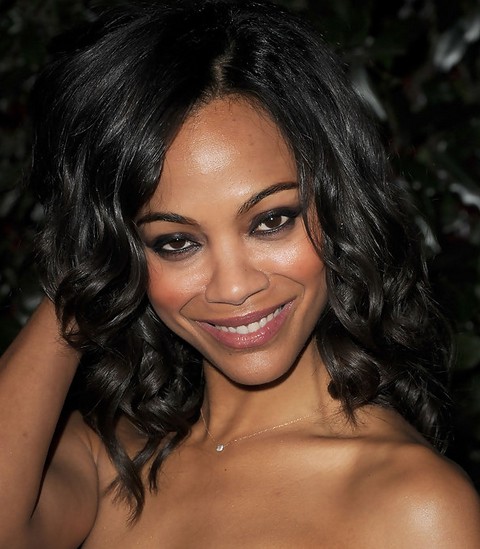 Zoe is alluring with this medium curly hairstyle. The raven tresses look tame and stylish. It is quite a great choice for older women to get a casual yet sophisticated look.
Zoe Saldana Hairstyles: Sweet Bobby Pinned Updo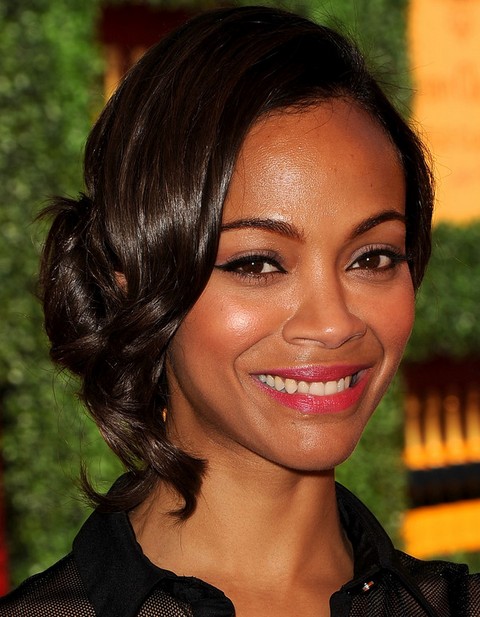 Zoe goes for a sweet look with this bobby pinned updo. She teases the hair aside into a side-bun. And the side-swept curly bangs add a touch of sweetness to the overlook. Younger women are especially great for this hairstyle.
Zoe Saldana Hairstyles: Brunette Long Curls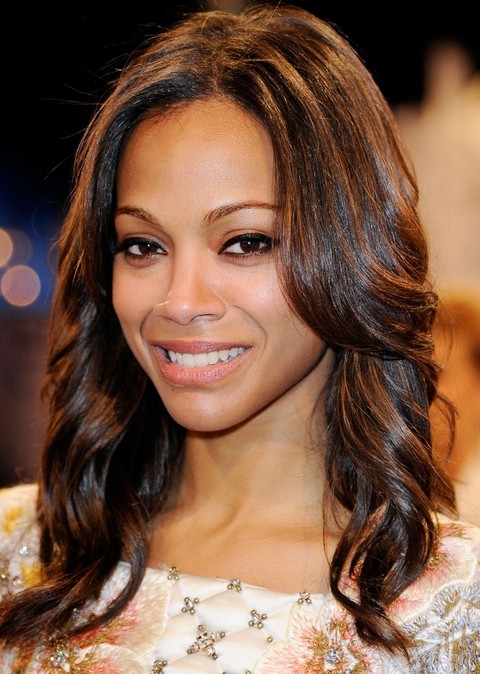 The brunette center-parted longs curls are pretty great for Zoe. The loose curls add volume to the hair so it is also wonderful for women with thin hair. Any occasion is suited for this classic hairstyle.
Zoe Saldana Hairstyles: Cheerful Ponytail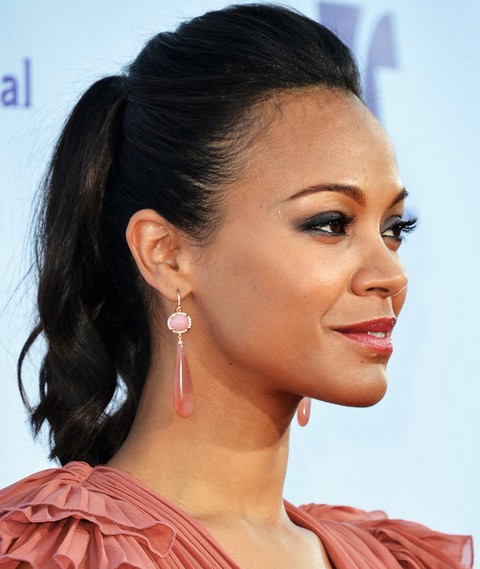 Zoe Saldana looks sophisticated with the ponytail hairstyle. The raised section on the crown makes the face look longer and solid, so it's a nice choice for women with a round face shape.
Zoe Saldana Hairstyles: Glamorous Braided Updo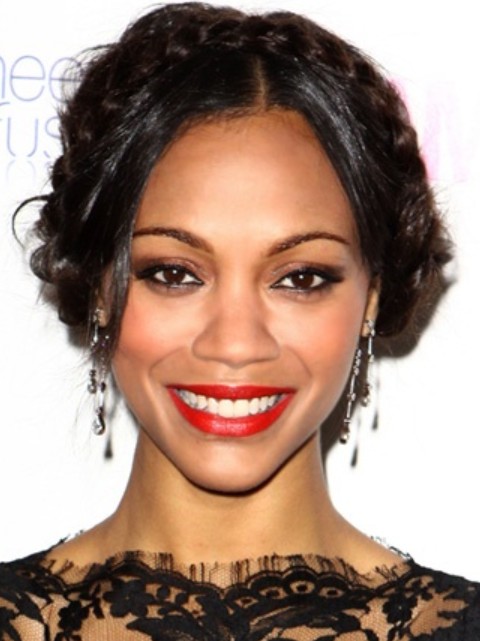 Zoe Saldana goes for a gorgeous look with this center-parted braided updo. It looks so exquisite and elegant when paired with a proper makeover. Any women can experiment with this updo for any formal occasion.
Zoe Saldana Hairstyles: Gorgeous Messy Ponytail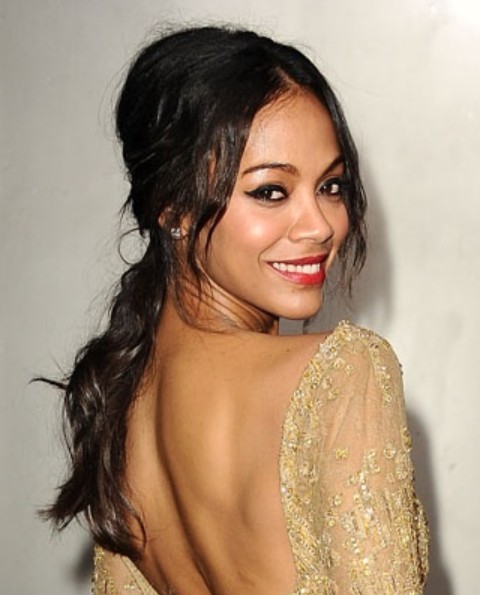 This messy ponytail is really sassy when pulled off by Zoe Saldana. The center-parted wavy bangs look siren and play a role to frame the face shape, while the messy ponytail gives off a casual-chic. With such a pretty hairstyle, you can be stunning on any occasion.
Zoe Saldana Hairstyles: Lovely Loose Curls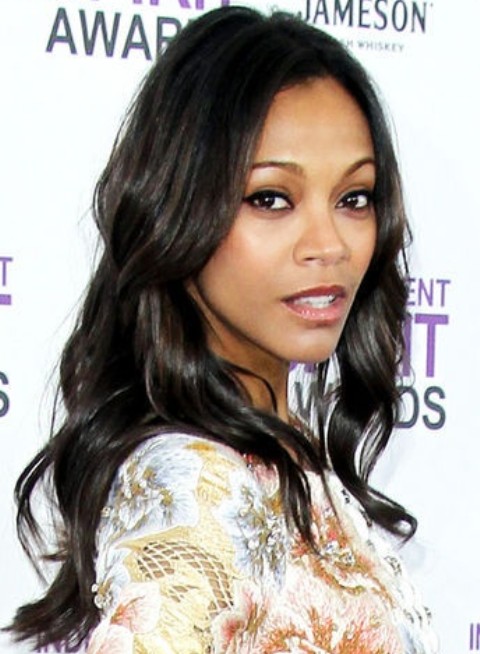 Zoe's raven hair looks so fine and soft with the long loose curls. It is part slightly form the side and wavy bunches dangling along the face spice up the hairstyle with a romantic vibe. Any face shape is suited for this hairstyle.
Zoe Saldana Hairstyles: Radiant Side-parted Medium Curls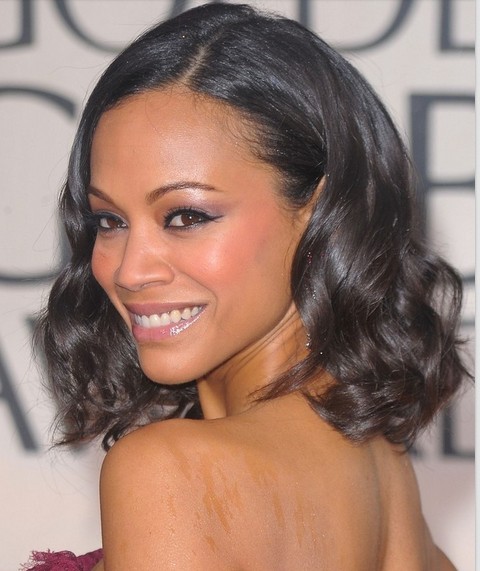 I think this is one of Zoe Saldana's best hairstyle. The side-parted medium curls just embrace her cute face tightly and the soft curls look so textured. It is a simple yet quite stylish hairstyle, and can upgrade your style with any outfits.
Zoe Saldana Hairstyles: Side-swept Braid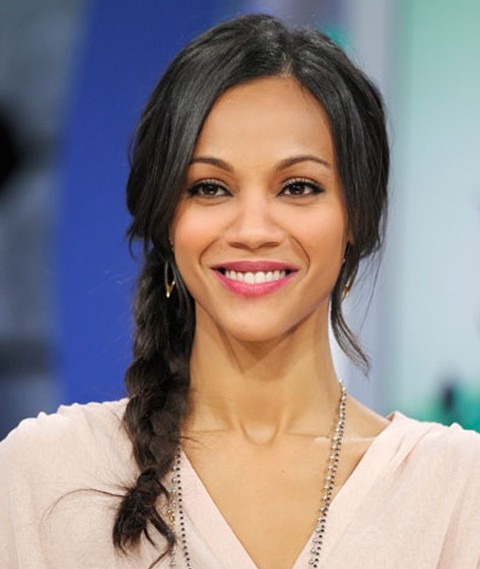 Zoe looks sweet and intellectual with such a side-parted braid. The upper section has been tousled a little messily to get rid of a countryside-girl look. If you like braided hairstyle, this easy-to-do one must be your best choice.
Zoe Saldana Hairstyles: Stylish Medium Wavy Hairstyle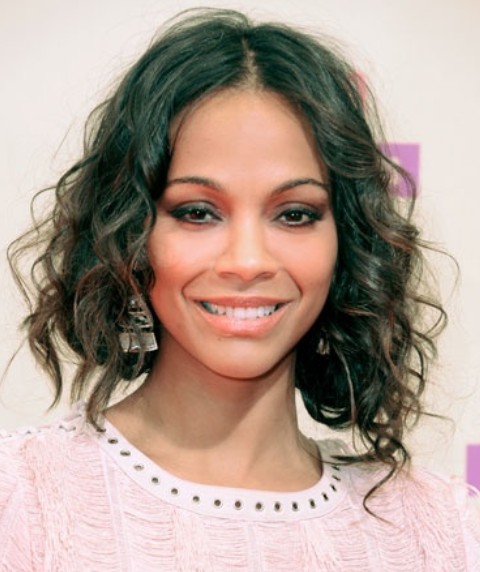 This medium wavy haircut is stylish indeed. The slender curls are tousled fluffy and irregularly so that the haircut can be attached a natural fashion vibe. With such a gorgeous hairstyle, you needn't worry about your overlook any more.
Zoe Saldana Hairstyles: Center-parted Medium Curls for Any Occasion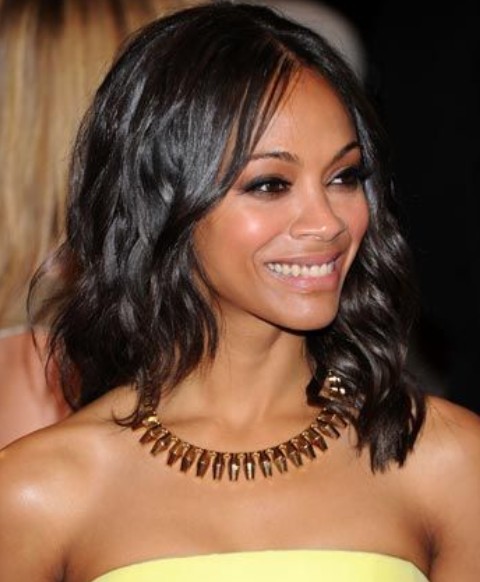 Zoe always opts for a center-parted hairstyle to get a trendy look. Take this haircut for example, the medium wavy haircut is so simple, yet it becomes stylish when paired with a proper outfit or a nice accessory.
Zoe Saldana Hairstyles: Side-swept Voluminous Long Curls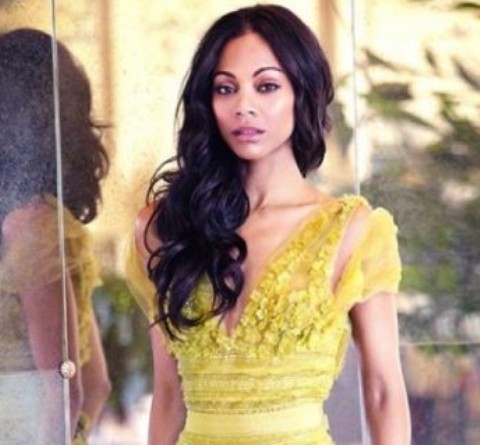 Women with side-swept hairstyles are the most charming ones in the world. A lot of volume and texture have been added to Zoe's hair, and she is a real beauty with such classic voluminous long curls.
Zoe Saldana Hairstyles: Center-parted Straight Haircut for Burgundy Hair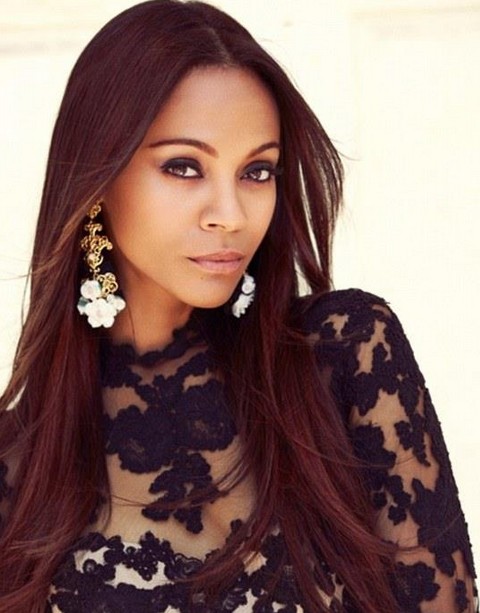 If you like the straight haircut, get inspired from this burgundy hairstyle. The center-parted bangs just open up Zoe's face and make it the focus of attention. In addition, the burgundy hair color makes the overlook more stylish. To change your hair color is the most effective way to get a brand new trendy look.
Zoe Saldana Hairstyles: Side-parted Straight Layered Haircut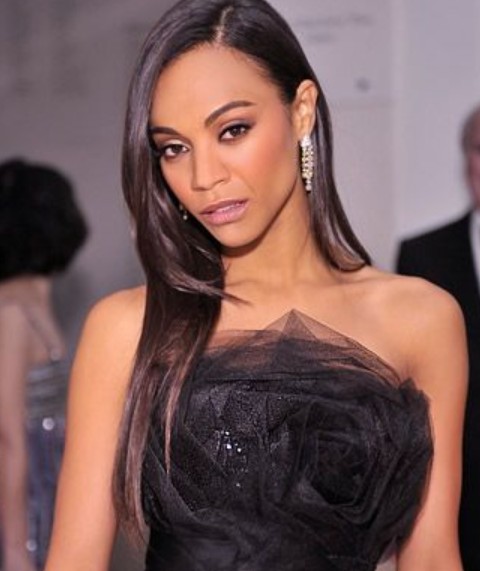 Just as I said, women with side-swept hairstyles have irresistible temptation. When Zoe sweeps her layered haircut to the side, lets the short layers embrace half of her face while showing off the other half, I think she is really gorgeous.
Zoe Saldana Hairstyles: Straight Haircut with Side-parted Bangs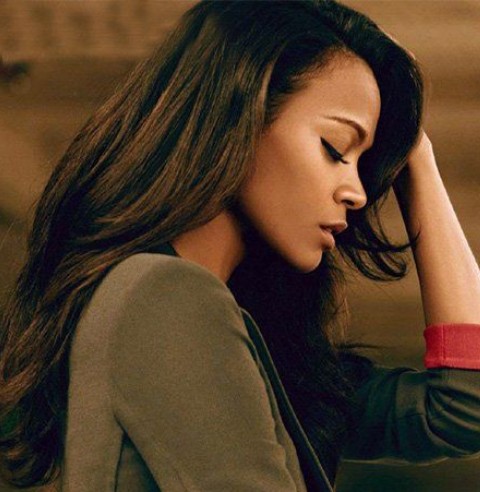 Zoe looks glamorous with this brunette straight haircut. The side-parted bangs have been curled slightly, and this allows the haircut to give off a mature vibe. It is an easy-to maintain yet quit stylish haircut and it is best suited for mature women.