Wedding Day Beauty
Going to the Chapel?
Wedding season is upon us! And if anyone out there knows about the prepping and pampering that goes into this special day, I can personally attest. After 9 years of dating, the boy and I are getting hitched. I know, 9 years! Gasps are welcome – but to that, we have a very solid foundation!
Once your plans have been made, everything set in stone and ready to go, it's time for you brides-to-be to start focusing on all the pampering you rightfully deserve! We've got you covered from your head to your toes on what you need in order to be perfectly prepped!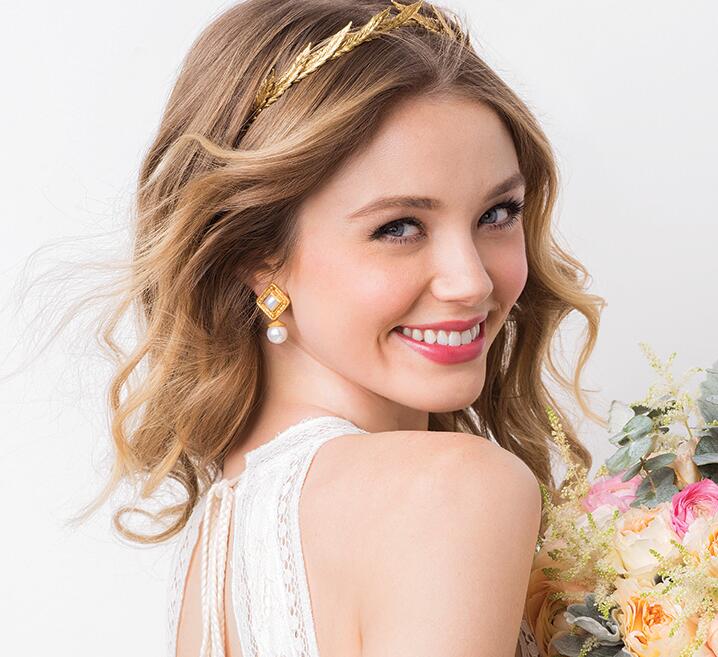 Kenra Professional Volume Spray 25 -A super hold, fast-drying finishing spray. Perfect for keeping those locks gorgeous all day long. This super hold spray that provides wind and humidity resistance for up to 120 hours! It's no wonder why it was chosen as both Favorite Hairspray and Favorite Product You Can't Live Without at the 15th Annual Stylist Choice Awards in 2015.
OPI Mimosas for Mr. & Mrs.– Nothing shows off that ring like the perfect polish. And you want those nails to match that morning cocktail, right? Of course! Mimosas for the Mr. & Mrs. is a pink creme with a touch of peach. Perfect pastel to complement those fingers and toes.
Ardell Natural Eyelashes Wispies Black – For those looking for natural glamour, Ardell Natural Eyelashes Wispies Black are the perfect choice. Because they feature an invisible, lightweight band that connects the hair strands to form a strip that ensures secure corners – they are an absolute comfort and outstanding natural look.
Sexy Hair Big Sexy Hair Powder Play Volumizing and Texturizing Powder – Need some texture and volume for those locks? Face it, wedding day everything needs to be perfect, including your hair! Big Sexy Hair Powder Play Volumizing and Texturizing Powder is the perfect product to add volume to any hair type no matter the style or texture. It is weightless, odorless and colorless on any hair color.
Body Drench Quick Tan Medium/Dark Instant Tanning Spray – That perfect day calls for that perfect glow. Body Drench Quick Tan Instant Bronzing Spray is a fast-drying fine-misting spray-on self-tanner that provides immediate golden color. Ultra-Bronzing formula gives the most natural-looking tan in a flash. Quick Tan can be used on both the face and body for a natural-looking healthy glow.
• Bronze tint for an instant sun-kissed glow
• Tinted formulas make it easy to see where to apply
• Natural-looking sunless tan develops in 3-5 hours
Sorme Fresh Start Oil-Free Under Foundation Makeup Enhancer – Wedding day, your makeup needs to be flawless. It all starts with a fast-drying under foundation makeup enhancer. This lightweight formula dries quickly, smooths skin texture, evens out skin discoloration and fills in fine lines and wrinkles. Your makeup will go on more evenly and last longer throughout the day.
Loxa Beauty wants every bride to feel absolutely stunning on their special and we've got the tools to help you look your best. We also want to raise a glass to you and your future spouse to wish you all the happiness in the world!
-XOXO