12 Styles to Wear Turtlenecks for Winter
How can you miss a must-have staple, the turtleneck for this winter? It can not only keep your body warm, but also create a pretty look for the season. The piece can go well with many winter staples. There are combos that you didn't try before with turtlenecks. Today's post is all about the turtleneck styles. Check them out.
From skirts to pants, you will find ways to wear your turtlenecks. Don't be afraid that the turtlenecks may make you look shorter. When you choose the right staples, you look tall as well as pretty in the turtlenecks. High heels and boots are must-have stuff to pair your turtlenecks. They will lengthen your leg line as usual. What's more, tights and skinny jeans can match the turtlenecks well.
More outfit ideas can be found in the post. You will learn what hairstyles can be styled for your turtleneck outfits as well. Browse through the post and get inspired.
Grey Turtleneck Top and Black Pants
It is edgy to have the outfit.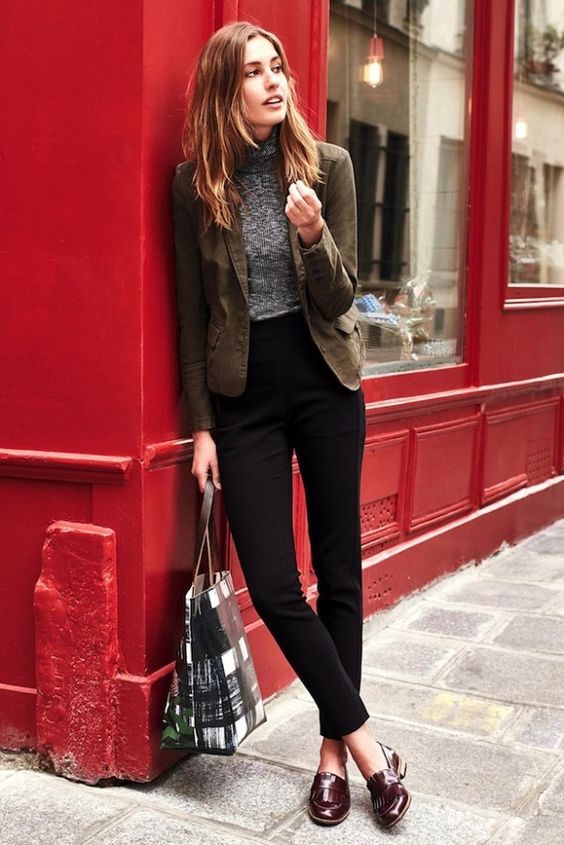 Oversized Turtleneck
Do you like wearing oversized turtlenecks? You will not miss an oversized turtleneck sweater for winter. Just wear a pair of tights and a pair of loafers to pop up the look. If you want to lengthen your leg line, you can have a pair of high heels instead of loafers.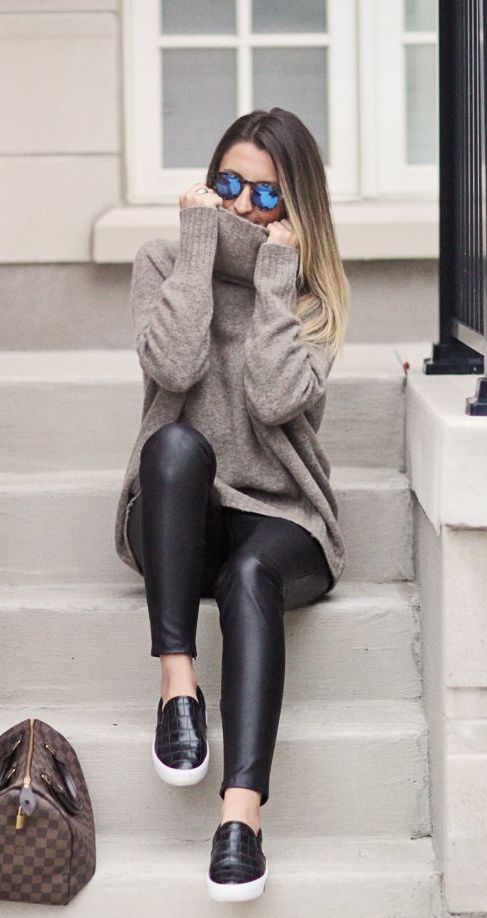 Bright Color Turtleneck
Wow! It is vivid and pretty to have a bright color outfit with a pair of knee-high boots.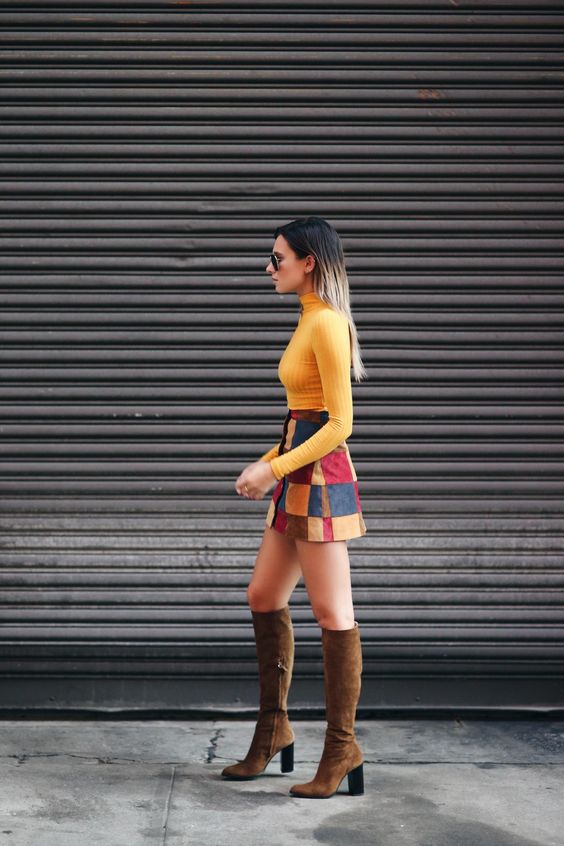 Red Turtleneck and Pencil Skirt
You are going to wear a turtleneck and you feel it would be chubby. Don't worry. You can wear a lace pencil skirt to pair the look. Also, you can step on a pair of nude heels to lengthen the leg line.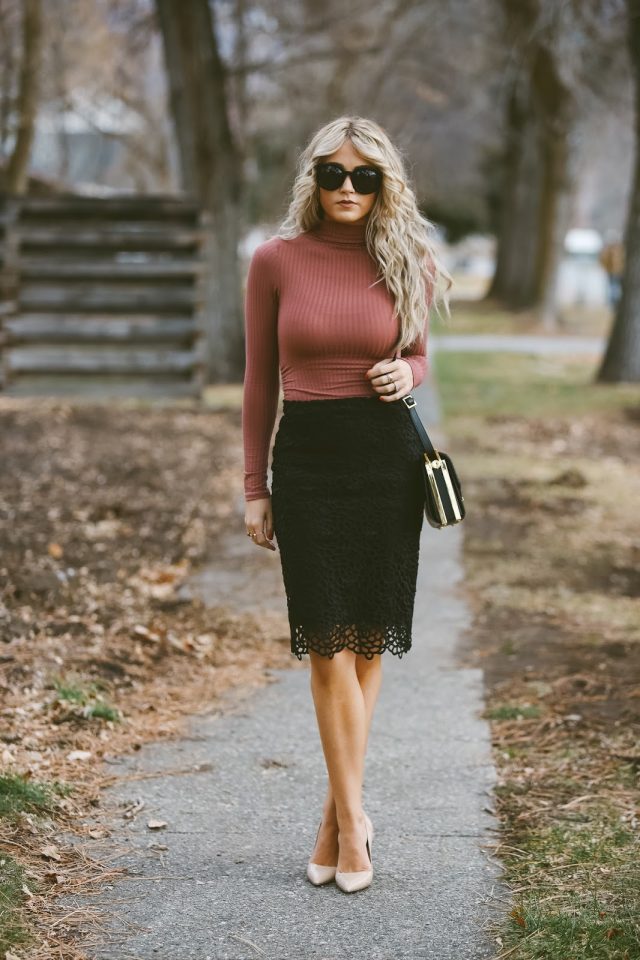 Turtleneck Sweater and Ripped Jeans
The outfit can fit many occasions.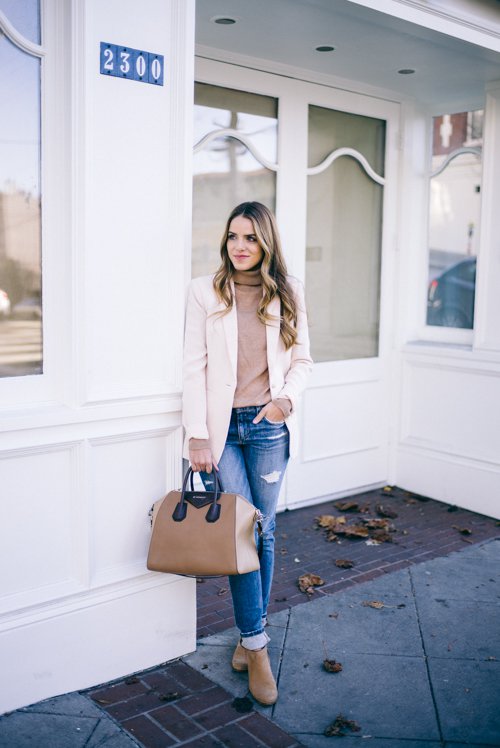 Grey Turtleneck Sweater and Skinny Jeans
A simple grey sweater, ripped skinny jeans and a pair of boots will give you a casual winter look.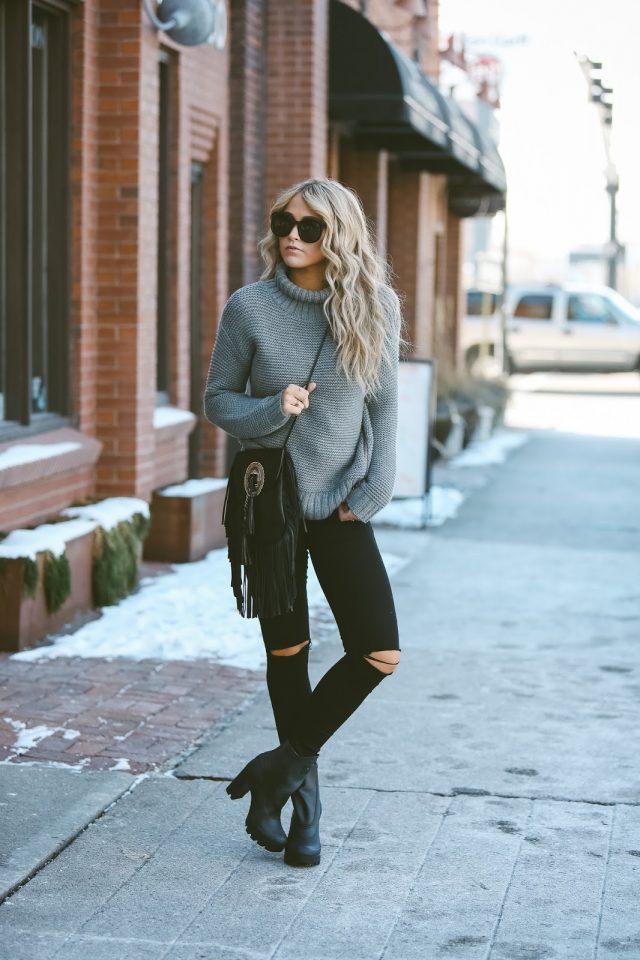 Denim Jacket and Turtleneck
It is great to combine your turtleneck with a denim jacket as your winter top. And you can wear a black skirt and a pair of black flats to complete the look.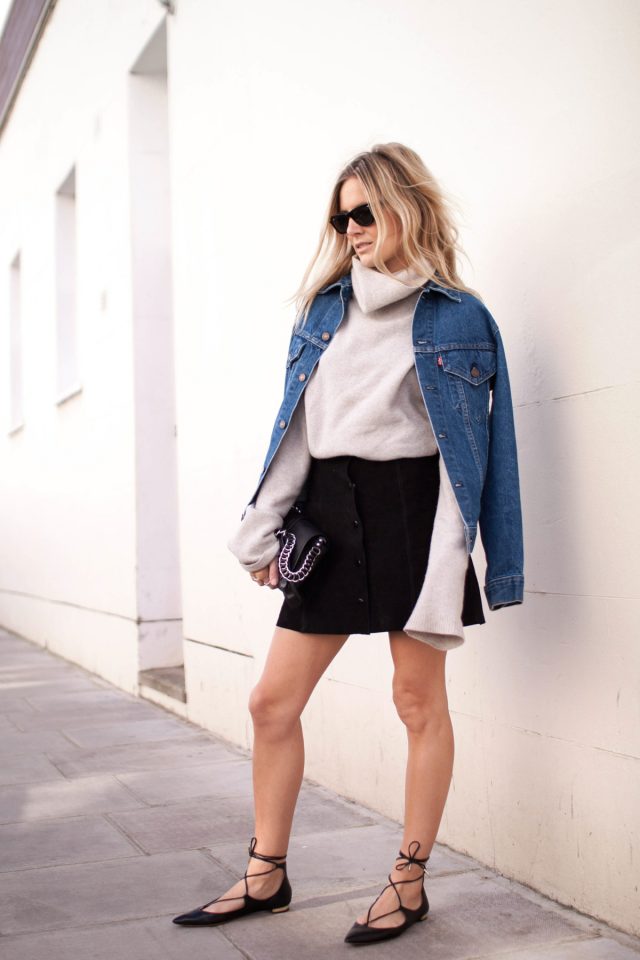 Beige Turtleneck and Black Skinny Pants
Is it enough for you to wear an outfit which contains two colors?No. Take a red handbag with you then.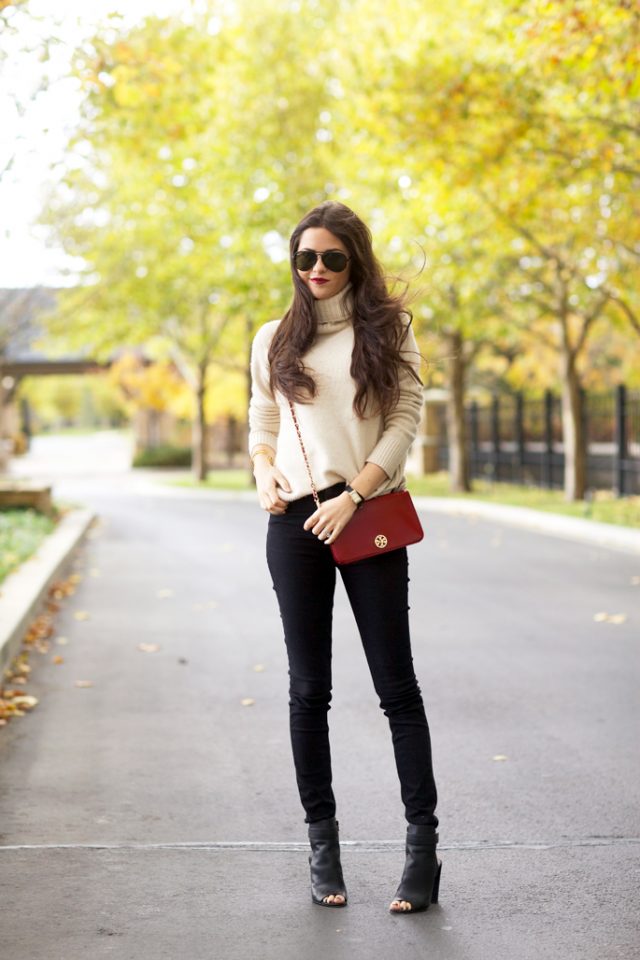 Turtleneck and Long Skirt
Turtlenecks can go well with long skirts as well.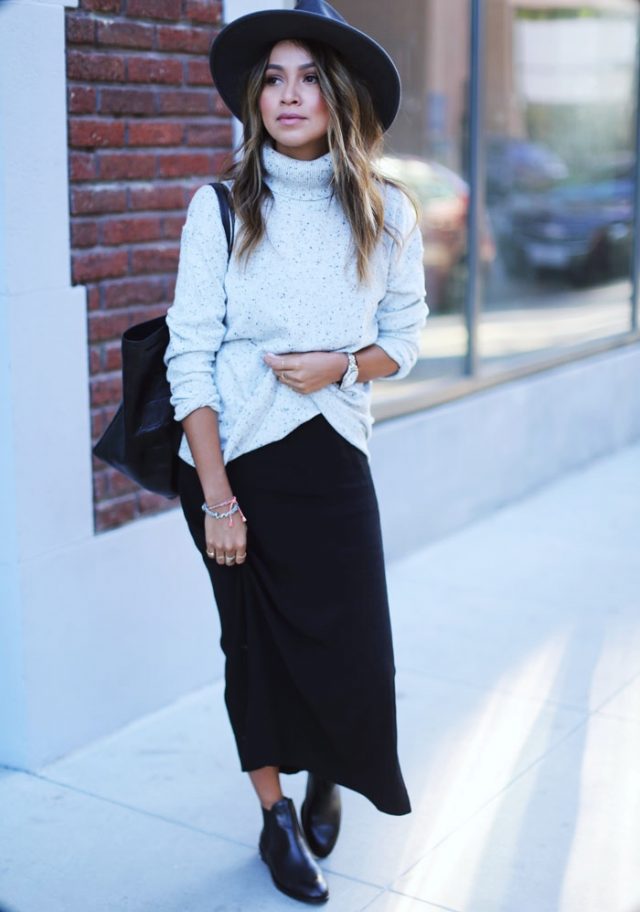 Turtleneck and White Pants
Why not style a high ponytail and make an office outfit with a turtleneck.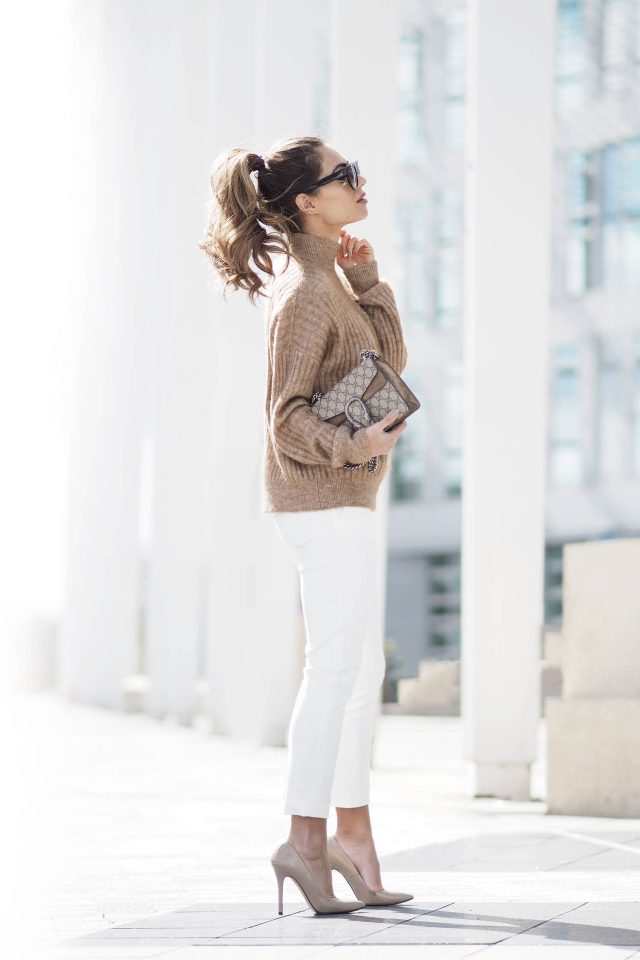 Camel Turtleneck and Black Cropped Pants
An easy look can bring you an easy day. Style an easy look with a turtleneck, cropped pants and a pair of flats.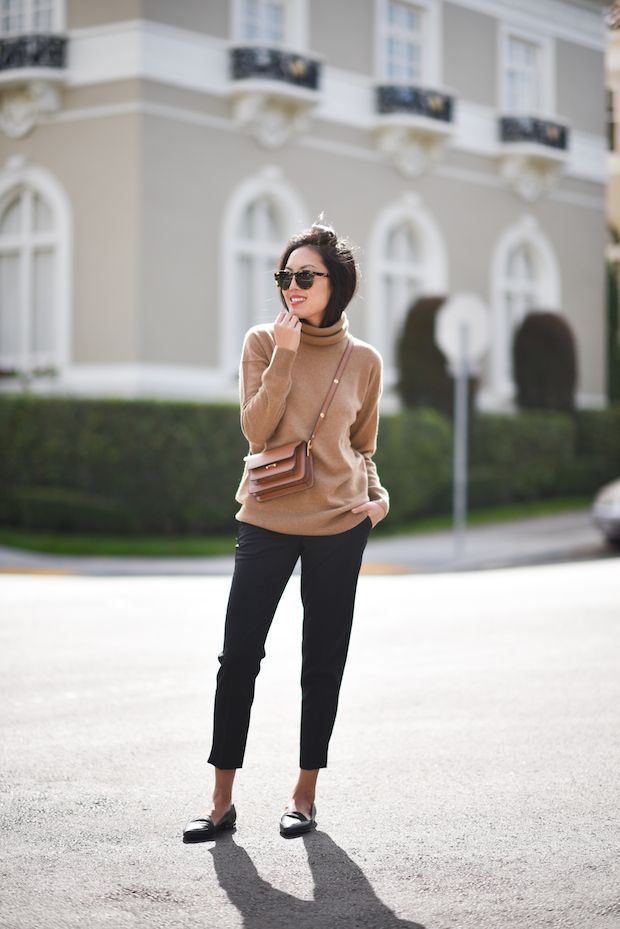 Layer with Turtleneck
How to create layers for the season? Pull out your turtleneck and your camel coat! Make the combo with a pair of jeans and a pair of heels as well.