14 Charming Blond Hairstyles with Red Highlights
Do you want to add a spot of red color for your hairstyle this season? For today, I'd like to show you some fabulous ways to style red highlights for blond hair. Coupled with the ombre, somber and balayage coloring techniques, they will definitely make you a trendy and futuristic look. If you are a DIY lover, you can even create your own style at home. Check out 14 charming blond hairstyles with red highlights with our pictures below and enjoy!
Long Bob Haircut with Red Highlights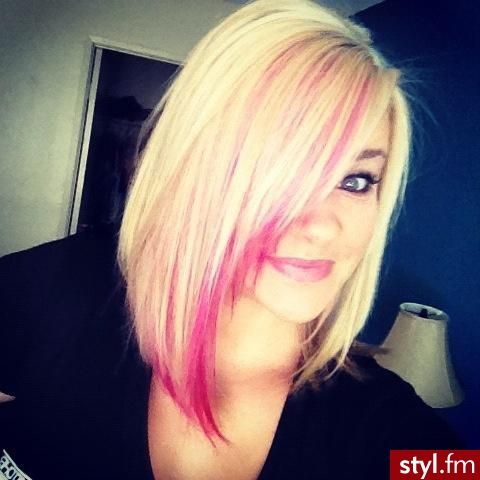 This long straight bob haircut looks extremely fabulous with a hint of red color styled around the face. It also works for curly and wavy hair for girls.
Blond Wavy Hairstyle with Red Highlights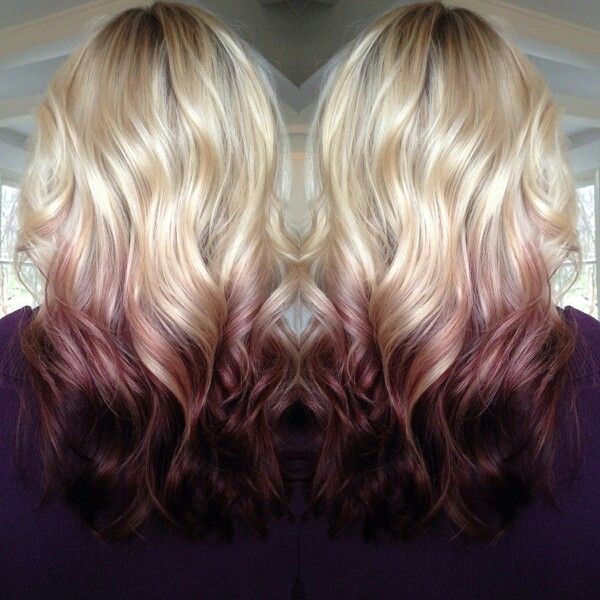 An easy way to make your blond wavy hair look trendy and futuristic is to add some red highlights. They will definitely match well with soft, large waves.
Blond Bob Hairstyle with Red Fringe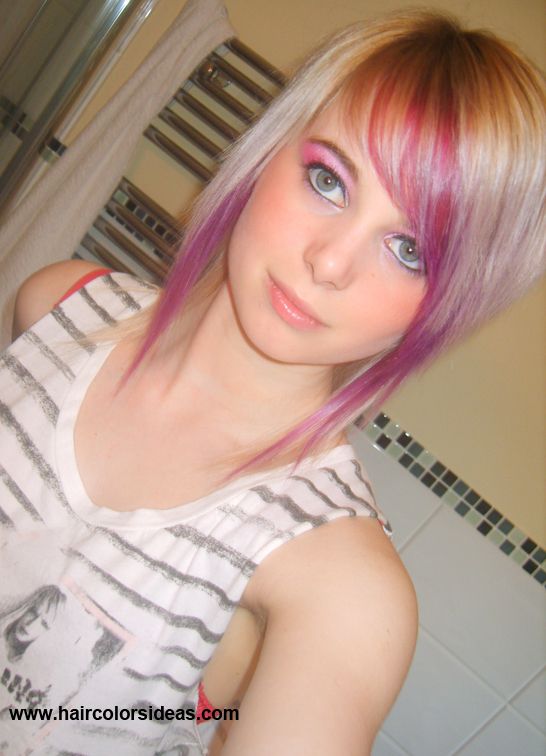 Do you want to make a little difference to your short bob Hairstyle this season? It will be a great idea to get changed up with some funky red flashes at the fringe.
Medium Wavy Hairstyle with Red Highlights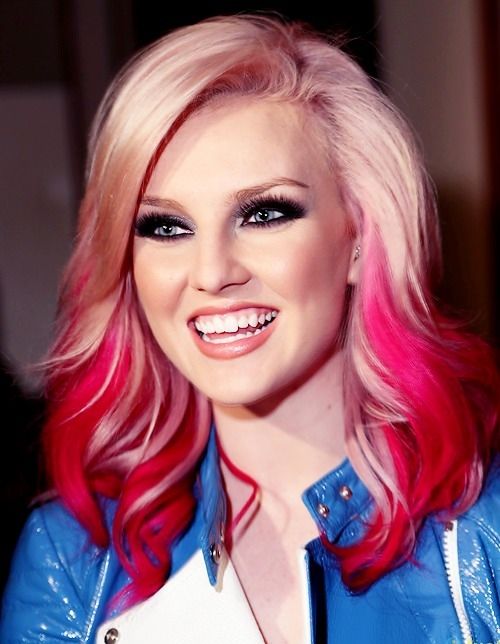 The medium hairstyle is really being popular among women with their flattering shoulder length. This time, you can certainly style it with striking red colors for a more eye-catching effect.
Blond Wavy Bob Haircut with Red Highlights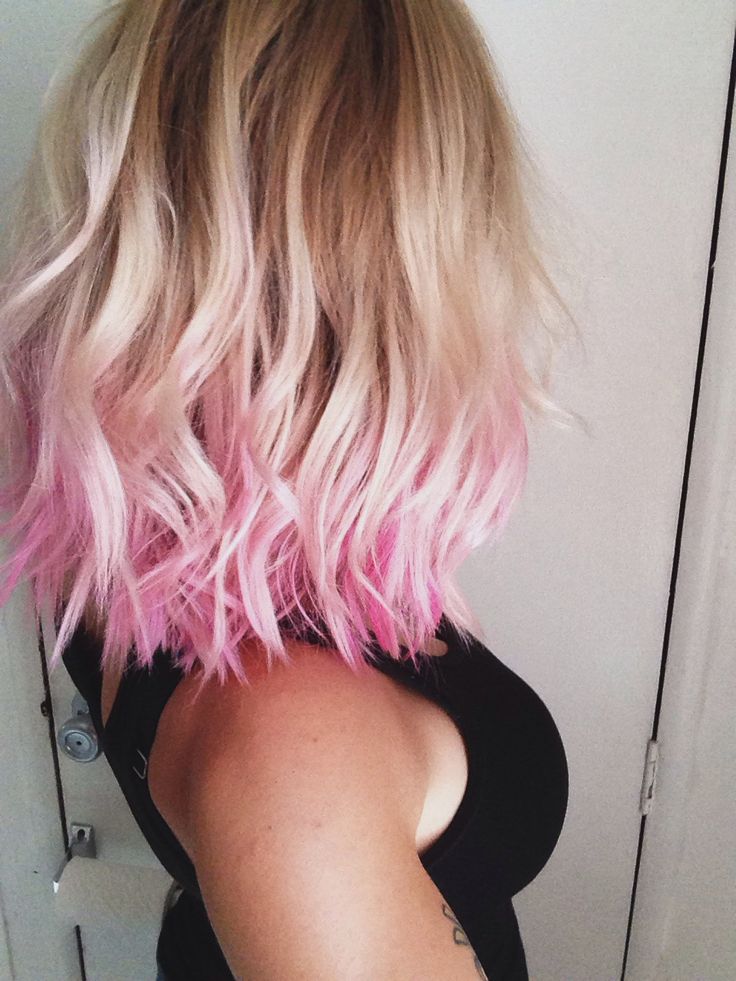 The dip-dye coloring technique can make a fabulous color pattern for girls. You can apply it on many different hair types to create your very own style.
Long Straight Hair with Red Highlights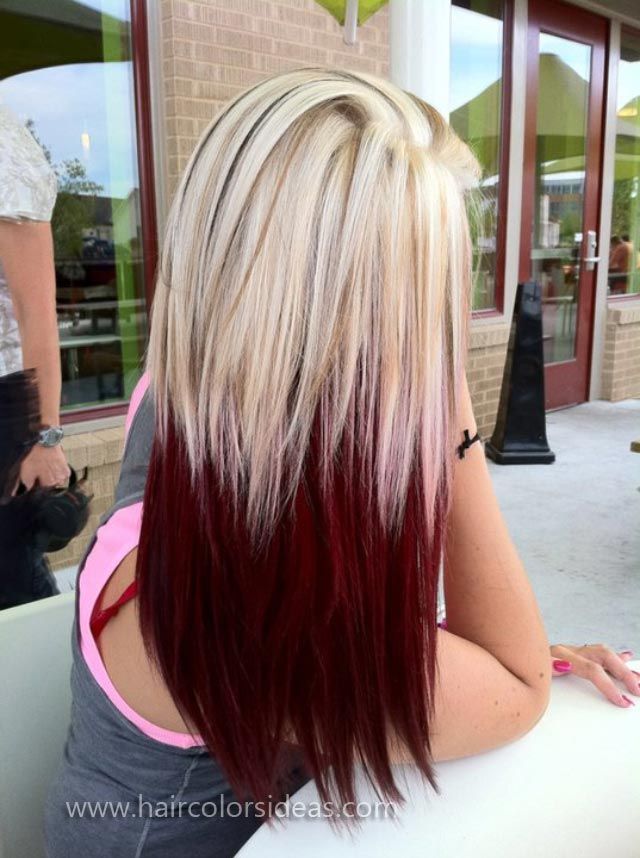 This long straight hairstyle is a reverse version of an ordinary ombre hair look. The stunning red highlights are placed dramatically in the lower part.
Medium Wavy Hairstyle with Bangs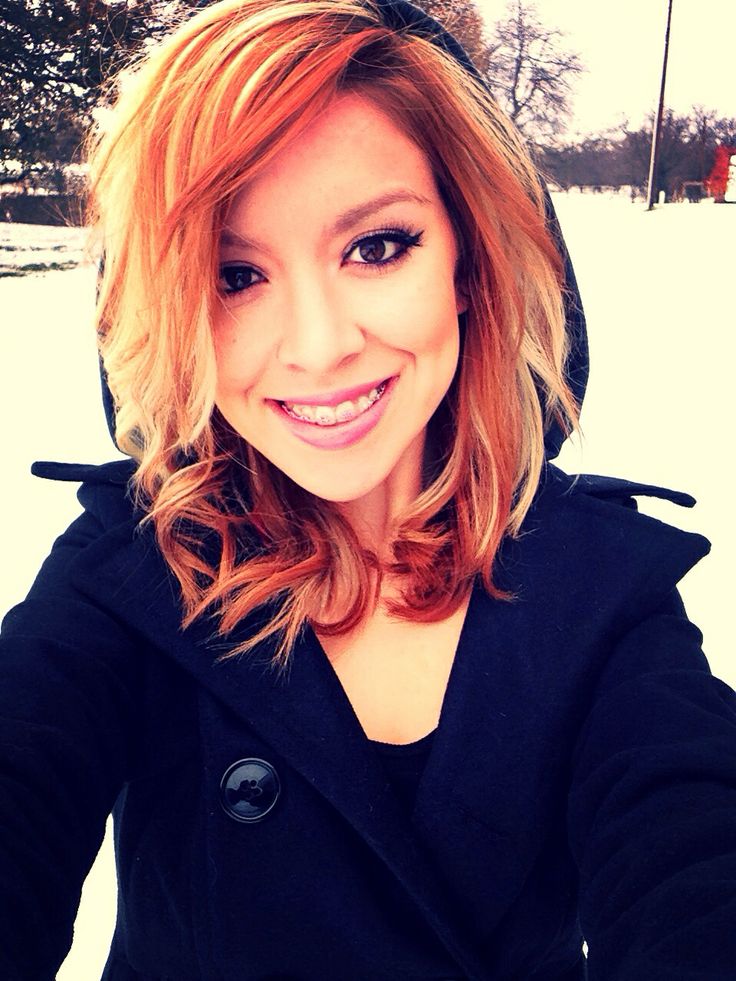 This medium wavy hairstyle shows very flattering with the warm orange shade. It provides a sun-kissed effect and can work for any color skins.
Long Wavy Blond and Pink Hairstyle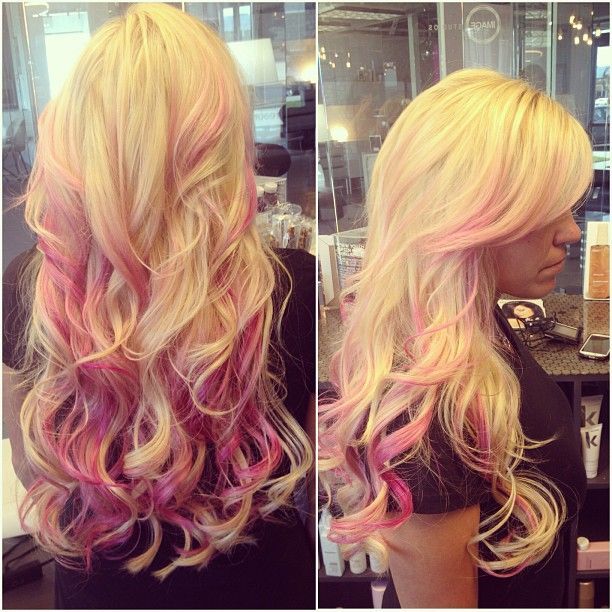 This pretty blond and pink wavy hairstyle will make a baby-doll look for girls. The different colored streaks alternate with each other in a perfect way.
Long Straight Hairstyle with Red Highlights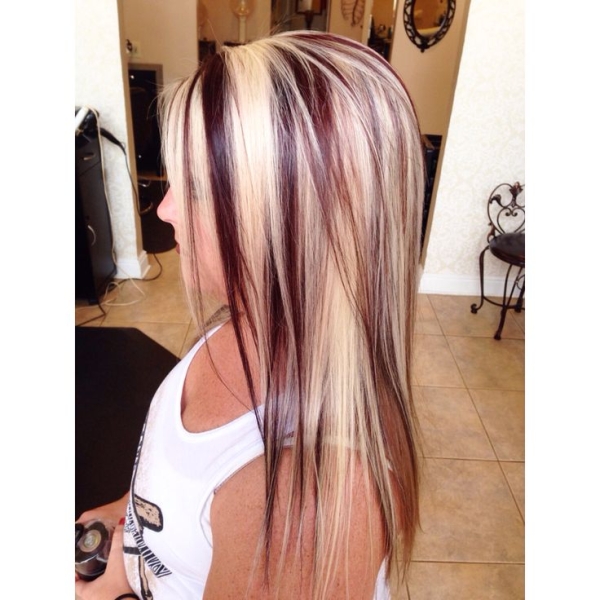 We have endless ways to wear a blond hair with red highlights. This long layered one with heavily tapered ends will make you a totally modern and trendy look.
Blond Wavy Hair with Red Highlights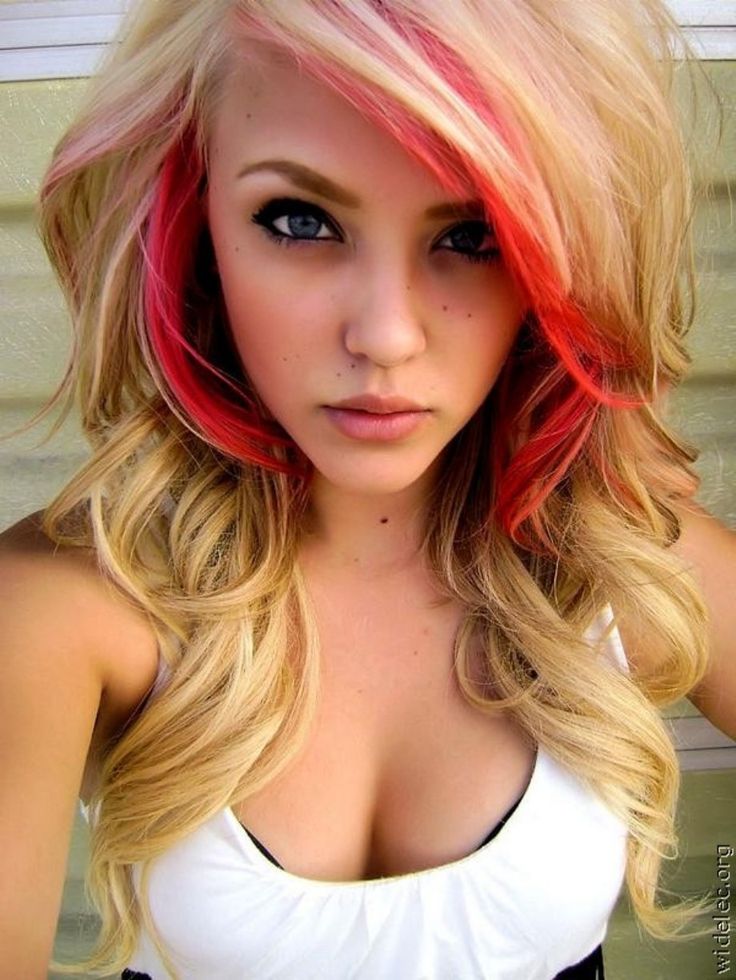 This long wavy hair looks very eye-catching with fiery red highlights at the fringe, which create a better frame for her face at the same time.
Long Wavy Blond Hair with Red Highlights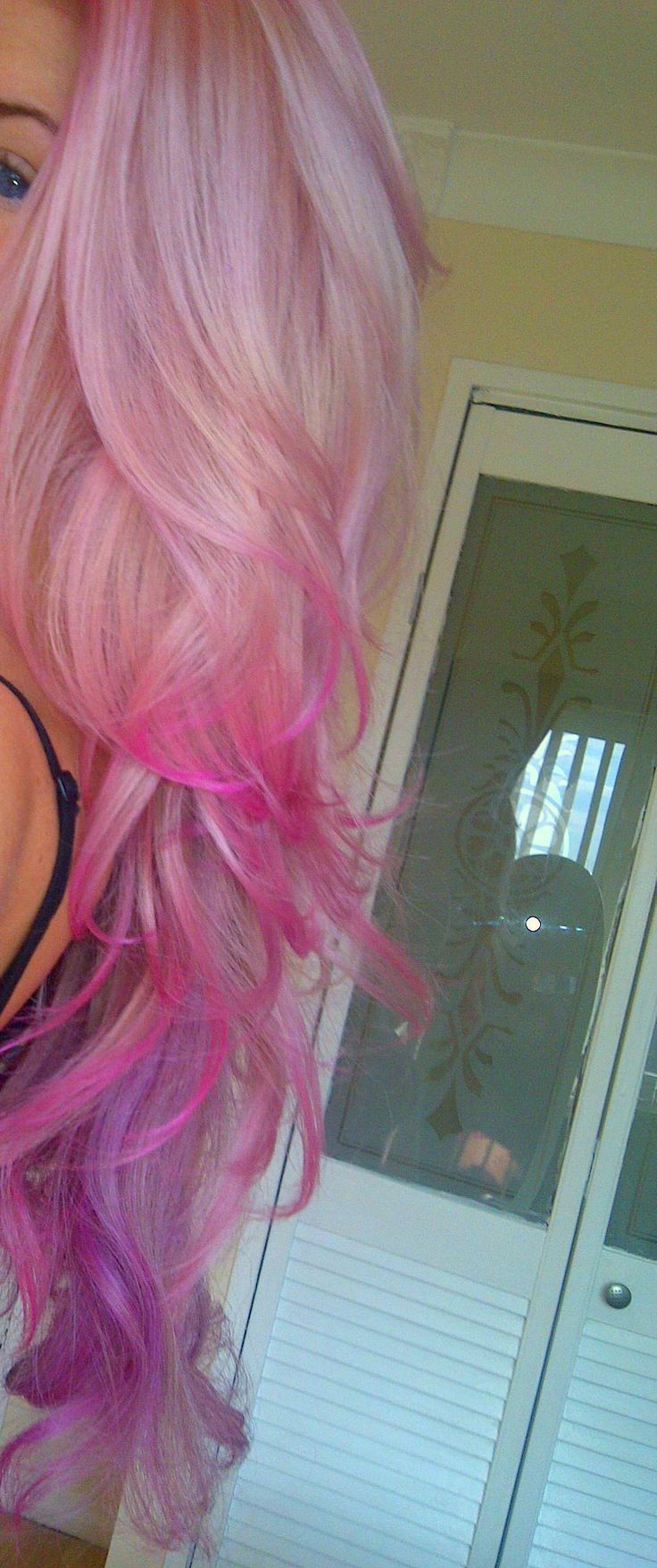 Red highlights have always been a popular option for women's hair color ideas. They will show more alluring when decorated at the tips.
Messy Fishtail Braid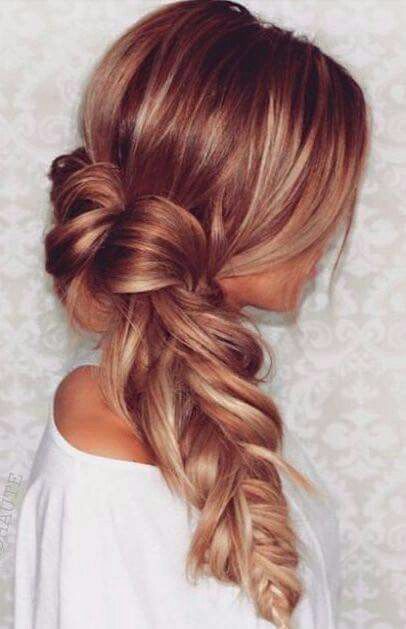 The long hair is being braided and twisted into a big bow at the back of the neck. A spot of red highlights has been able to give lots of interests to the whole look.
You can find more (blond hairstyles with red highlights) on prettydesigns.com