15 Crop Top Styles for Girls
It is crop top season for pretty girls. Since the weather gets hot, you need something cool and pretty to glam a great look. Crop tops will bring a sexy as well as cool vibe for the stylish combo. They reveal your collarbone which can create a sexier look or a thinner look. Some combos with crop tops will show your bellies so they may require flat abs. However, you can pair your crop tops with high waist jeans or high waist skirt so that you can hide your bellies a bit.
There is more pairing information for you. You will find ways to style your crop tops looks prettily. Go for crop tops right now! The pieces will upgrade your summer outfit looks.
Tartan Outfit
Wear your outfit in tartan way. Just pair it with a pair of sandal high heels.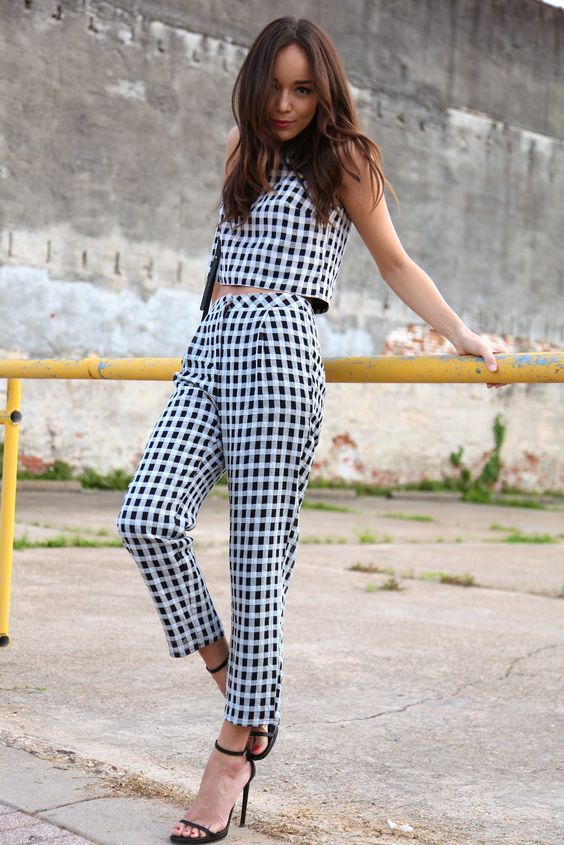 Lace Crop Top and Flare Jeans
Though flare Jeans are vintage, it can pair a fashionable lace crop top very well.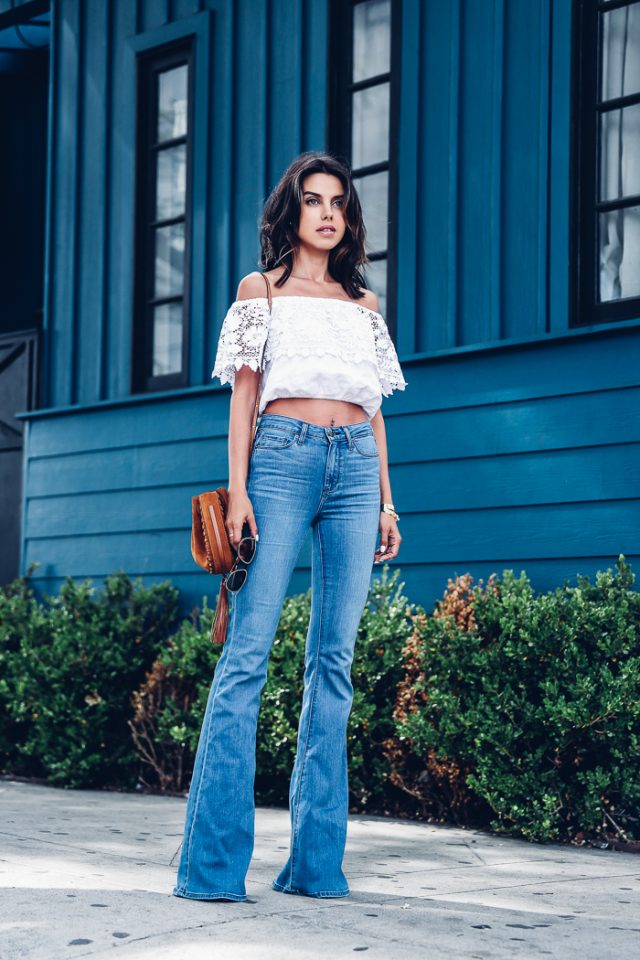 Floral Crop Top and White Skirt
Do you want to add some floral patterns to your look? You can wear a floral crop top to pair your white skirt and white shoes.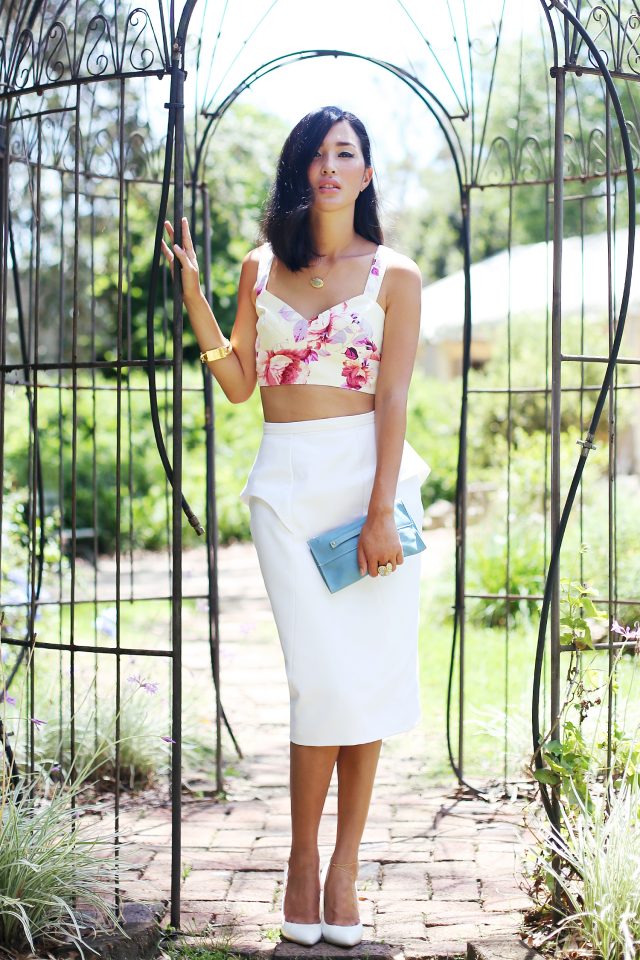 Black Crop Top and Polka Dot Skirt
Polka Dot skirt is one of the staples for summer wardrobe. Try to pair it with a black crop top to make a pretty look.
All Black Outfit
She wears a bandage-like crop top and shows her shoulders prettily. The choice of the wide-leg pants can make a thinner top. When she chooses a pair of sandal heels, she looks tall as well as elegant.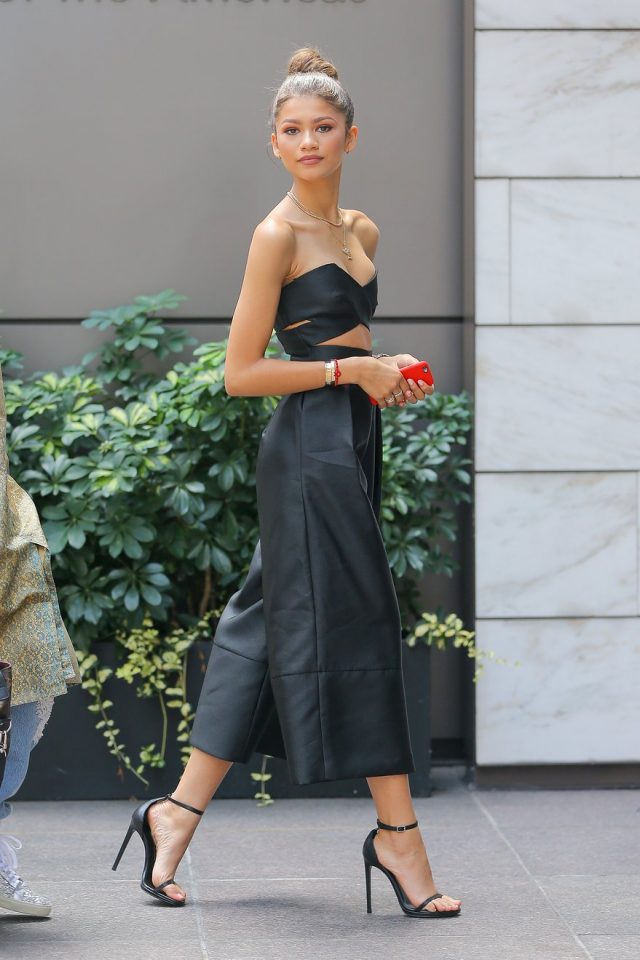 All-white Outfit
This time we are going to tell you how to have an all-white outfit for summer. It is perfect for you to glam a light colored look in such hot days. The combo with an off-shoulder top and wide-leg pants can succeed in creating a great look.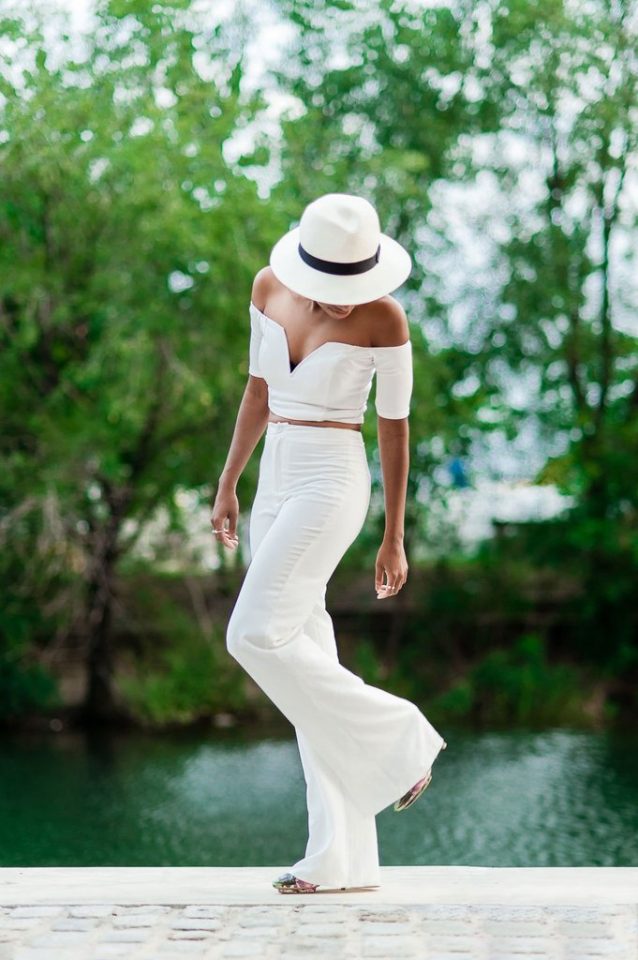 White Crop Top and Red Pants
How to style a bright look for this summer? Why not go for bright outfit first? If you wear bold piece for your pants, you can just wear a light top to balance the tone.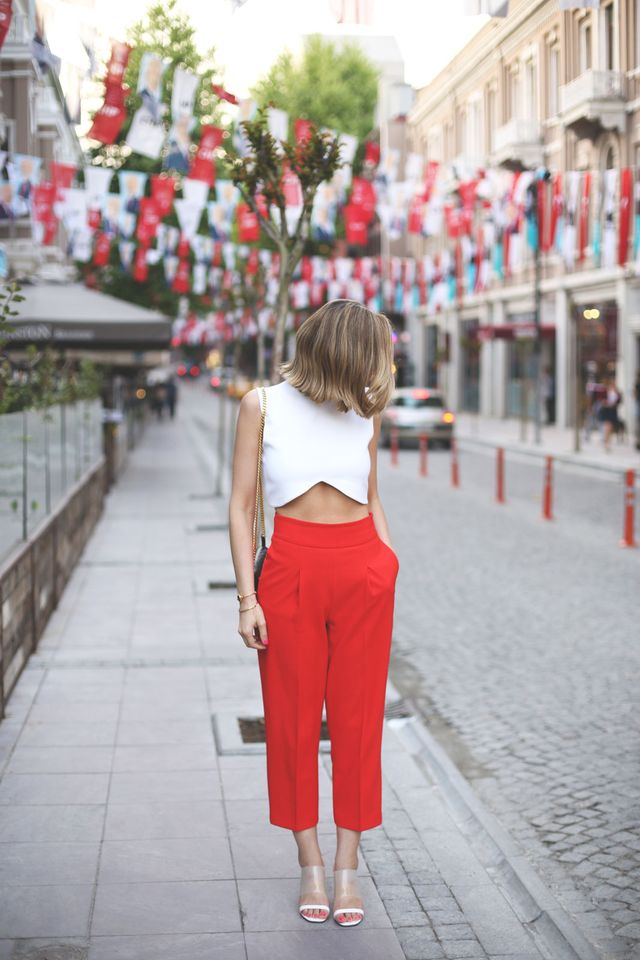 Tank Top and Striped Skirt
Pull out your striped skirts and pair them with various crop tops. You can choose a light colored one to improve the look. When you glam the look, you can make a side part for the long hair.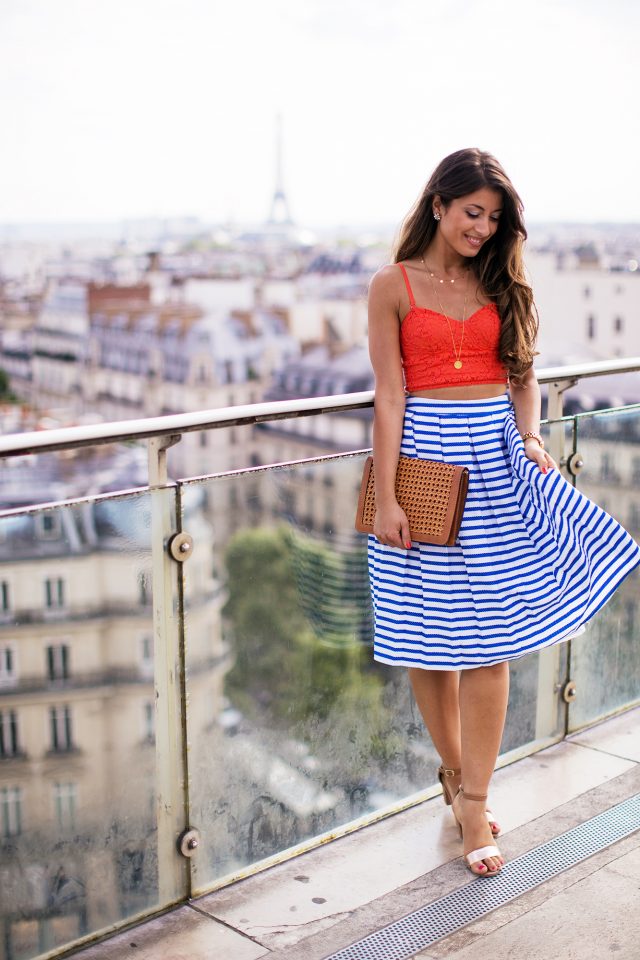 Deep Blue Crop Top and Floral Skirt
High Waist skirt can never go wrong with crop tops. You can pair the look with a stylish handbag and a pair of stylish shoes.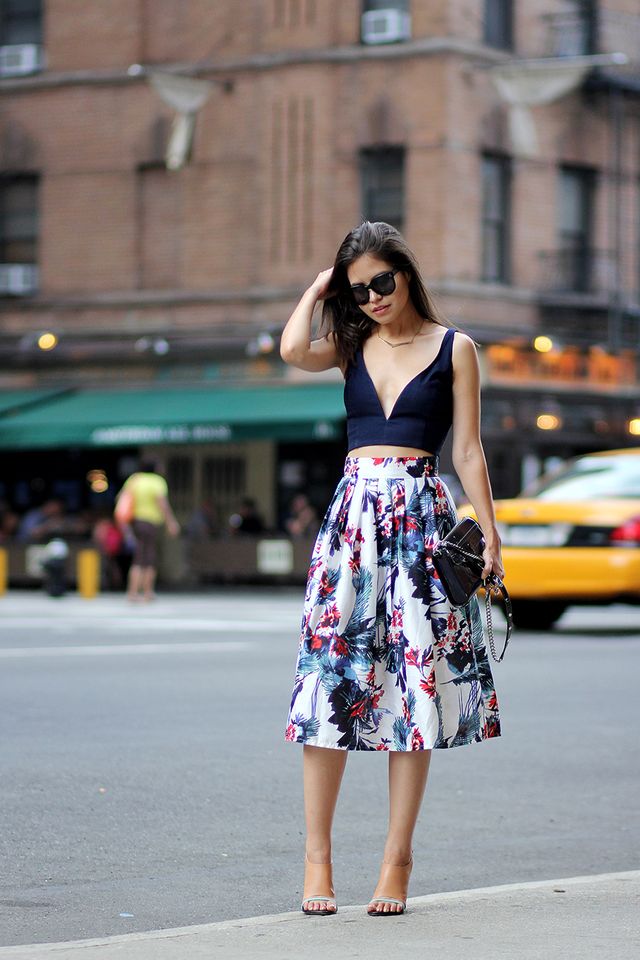 Black Crop Top and Ombre Skirt
Long skirt is also a staple for summer. You can pair it with a lace crop top as well.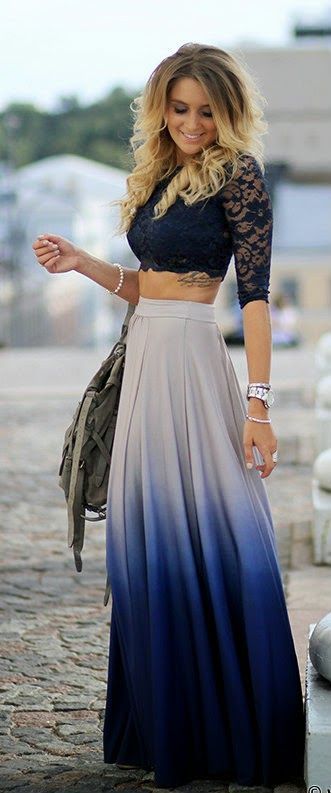 White Crop Top and Patterned Skirt
She looks fresh in the outfit.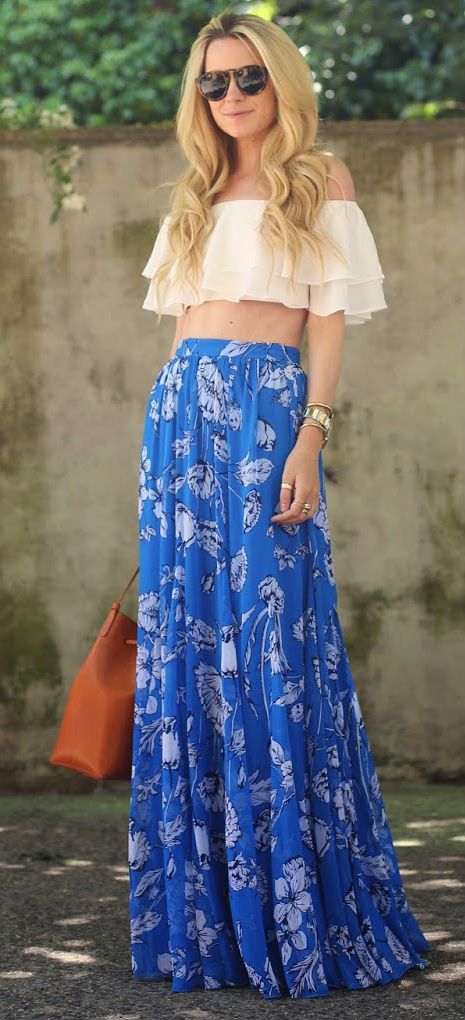 Off-shoulder Crop Top and Shorts
Shorts can go well with a stylish crop top.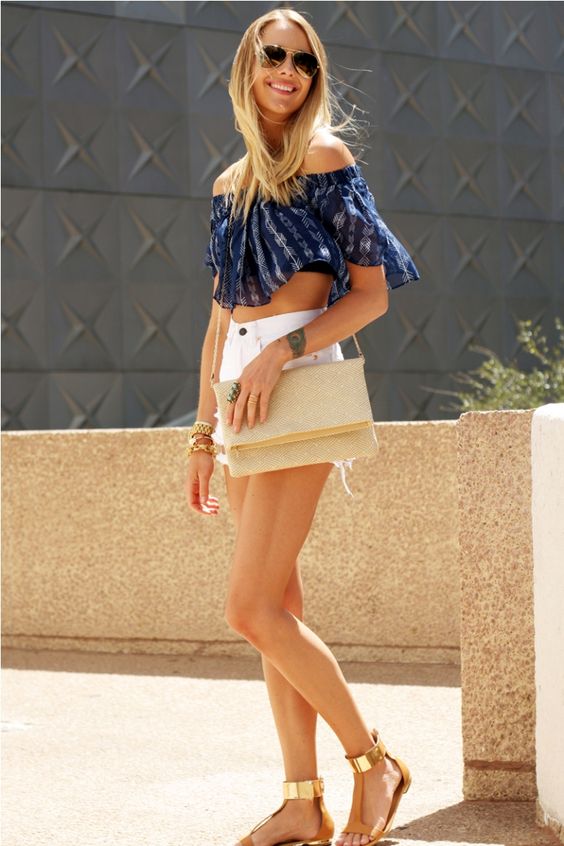 Black Crop Top and Mini Skirt
How can you miss mini skirt in summer? If you wear your mini skirt, you can pair it with a simple off-shoulder crop top.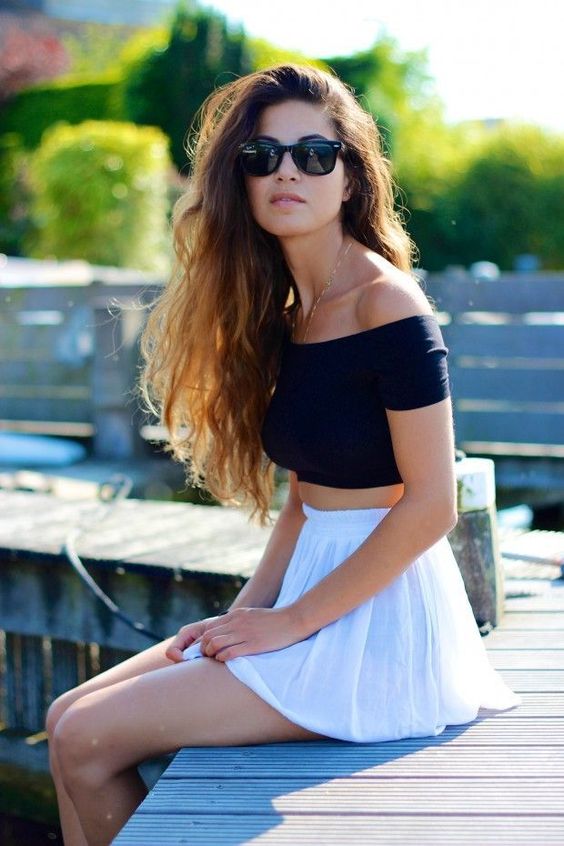 Red Crop Top and Mini Skirt
Patterned mini skirt can always pop up the look. You can pair it with a bold crop top.