10 Best Eyeshadow Palettes You Really Need
Eyeshadow palettes are an excellent addition to your makeup collection. They include multiple eyeshadow colors that allow you to create countless versatile looks using only one product. Because eyeshadow palettes are so popular, there are hundreds of palettes available on the makeup market. With so many different palettes available, it can be difficult to decide which ones are worth purchasing. Fortunately, there's no need to experience that decision-making anxiety; read on to discover the top ten eyeshadow palettes that are worth adding to your cosmetics collection as soon as possible.
1. Urban Decay Naked 1 – best eyeshadow palettes for brown eyes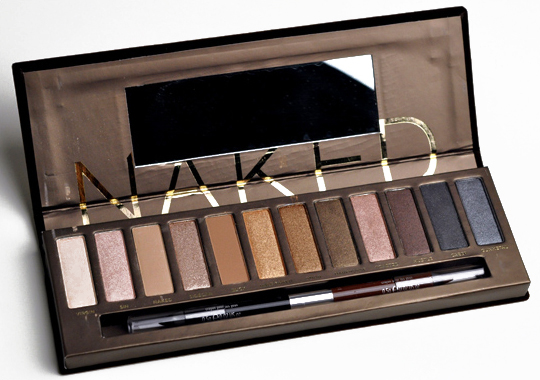 Urban Decay's trio of Naked eyeshadow palettes are incredibly popular. Naked 1 a little pricey at $54.00, but it includes twelve different shades of Urban Decay's widely renowned high-quality eyeshadows. One of the best things about Urban Decay's Naked 1 palette is that multiple shadows within the palette are able to be combined within one look, but all of the shadows are unique and different from one other. Plus, the Naked 1 palette contains neutral eyeshadows in many different color families, including pinky shadows, gold shadows, and silvery shimmer shadows. The Urban Decay Naked 1 palette even includes multiple darker shadows that allow users to create a more dramatic look using only the neutral palette.

2. Tarte Tartelette in Bloom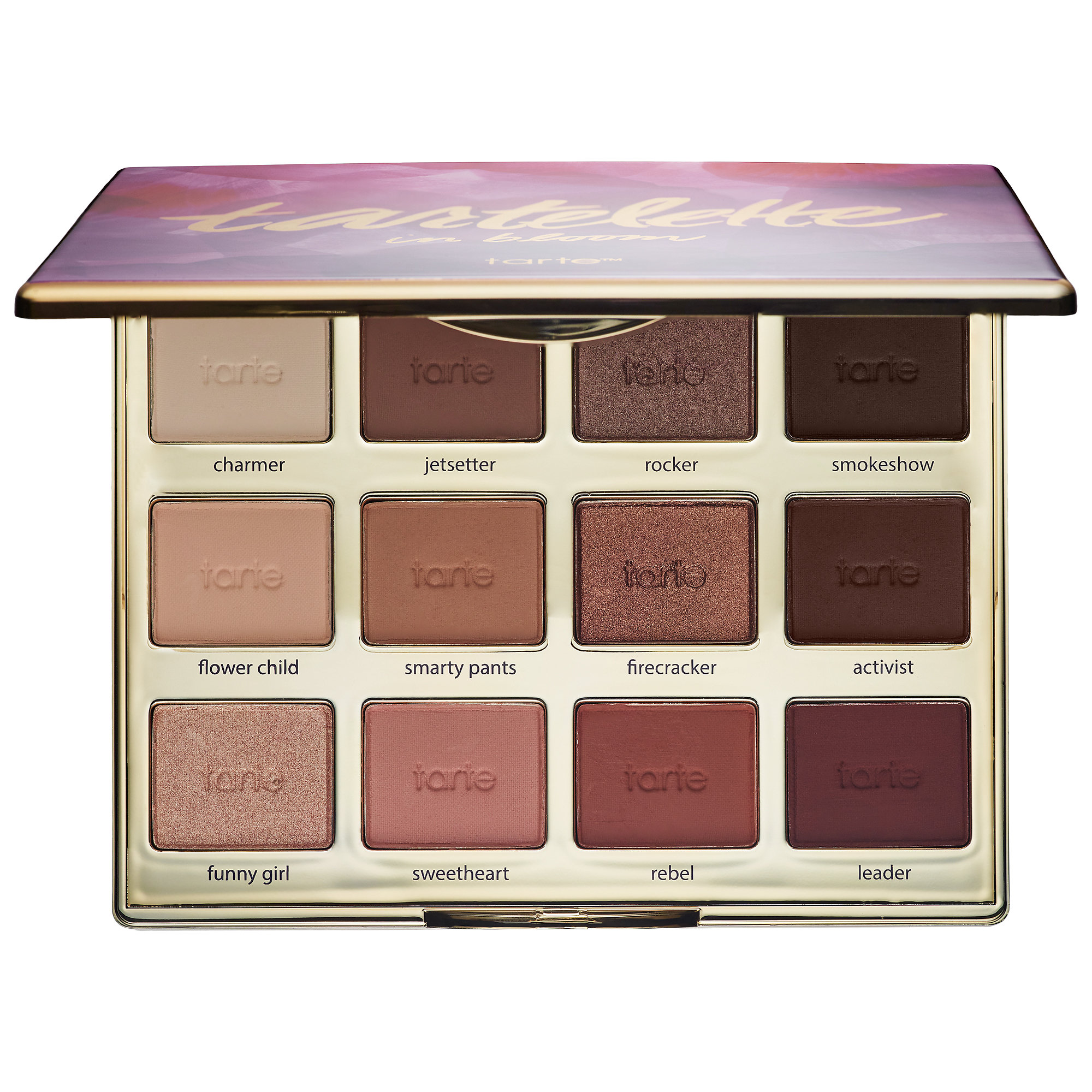 Tarte's Tartelette in Bloom palette is an excellent choice for makeup lovers who adore sparkly and shimmery shadows. The palette is fairly affordable; it is only $45.00 and contains twelve eyeshadows that are larger than most palette shadows. Tarte's Tartelette in Bloom is aptly named, as the looks it can create with its sparkly red and pinky shadows are reminiscent of spring and summer flowers in bloom. Tarte's second eye palette is a great deal, plus it contains both sparkly and matte shadows that allow users to create many versatile looks.

3. Urban Decay Urban Spectrum – best eyeshadow palettes for blue eyes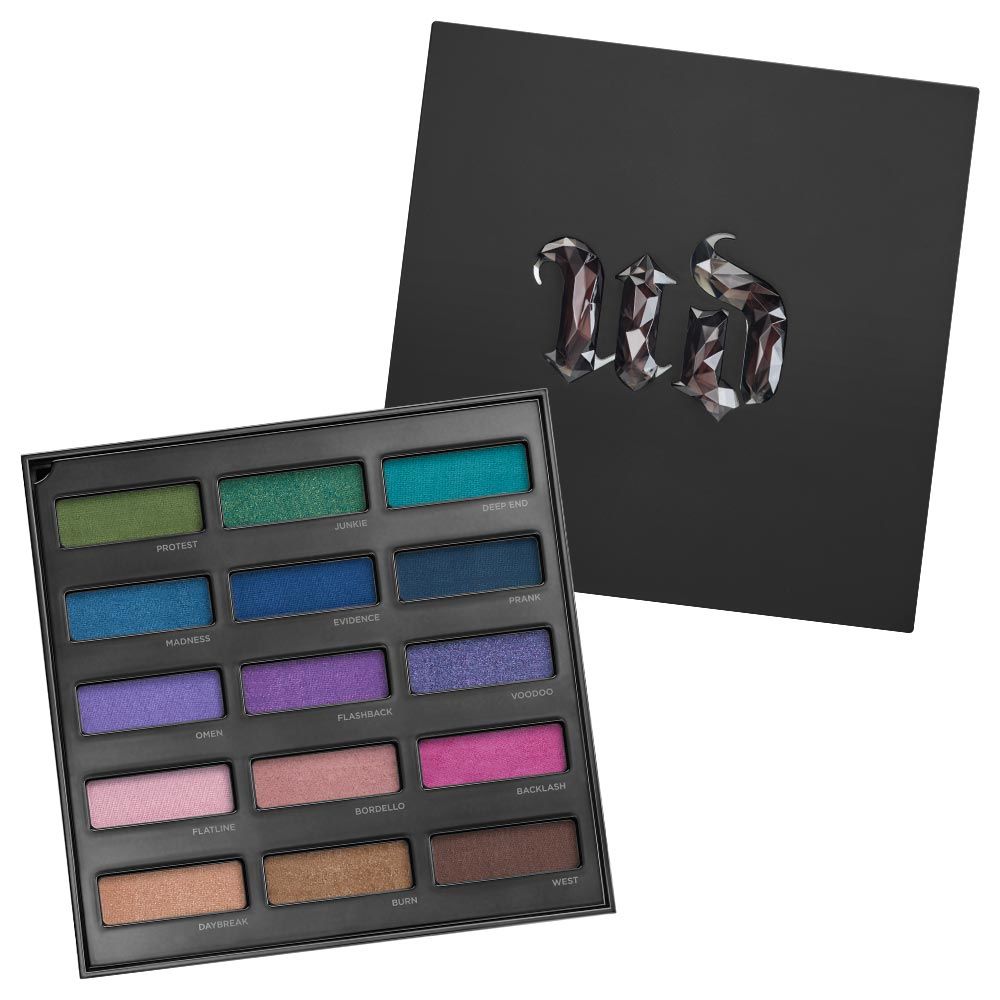 Another great palette from Urban Decay is the Urban Spectrum Eyeshadow Palette. This palette is a world away from Urban Decay's famous Naked palettes. It includes twelve different shades of vibrant greens, blues, pinks, and purples rather than the neutrals found in the Naked palettes. The Urban Spectrum palette is an excellent palette to get if you're looking to add some bright, fun colors to your eyeshadow collection. It includes hues from all over the rainbow and Urban Decay's highly-pigmented eyeshadows ensure an extremely bright and eye-popping look.

4. Buxom Customizable Eyeshadow Bar Palette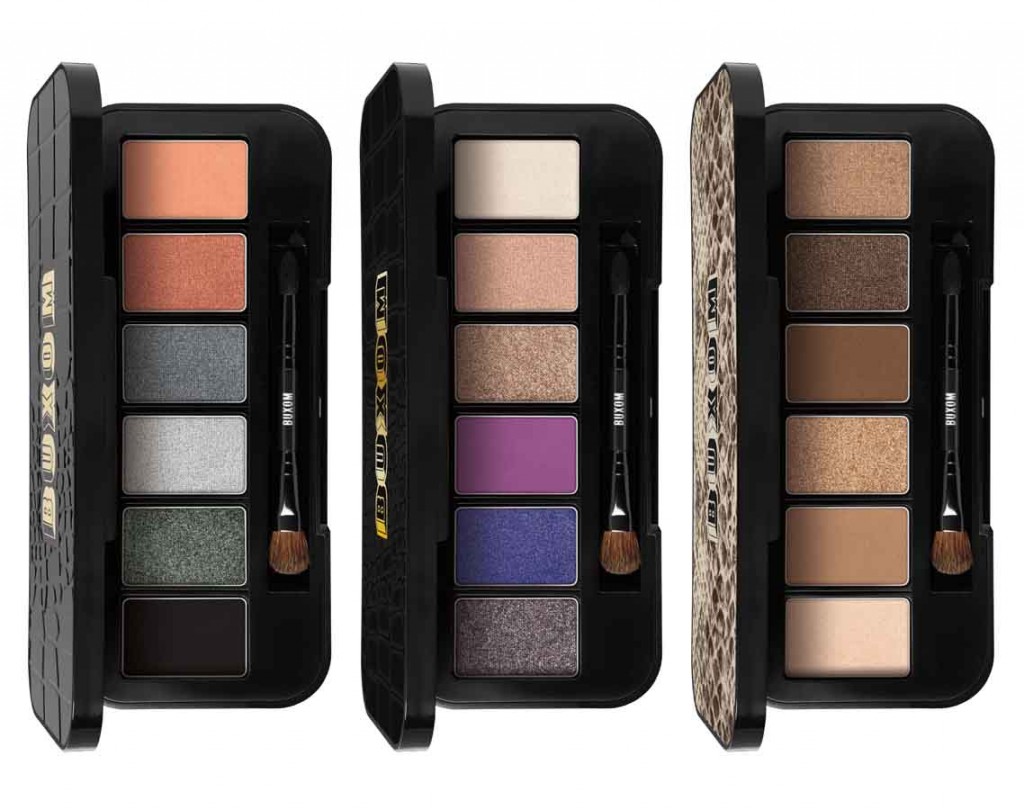 Buxom's Customizable Eyeshadow Bar Palette allows purchasers to create their own custom eyeshadow palette by mixing and matching any of Buxom's forty plus eyeshadow shades with matte, satin, shimmer, and metallic finishes. The palette is an excellent deal; it includes six full-sized eyeshadows (one of which costs $12.00 when bought alone) of your choice. Buxom's custom palette is a great collection addition for aspiring makeup gurus or makeup artists who want to start developing their own palettes without spending an excessive amount of money.

5. Too Faced Natural Matte Eye Palette – best eyeshadow palettes for beginners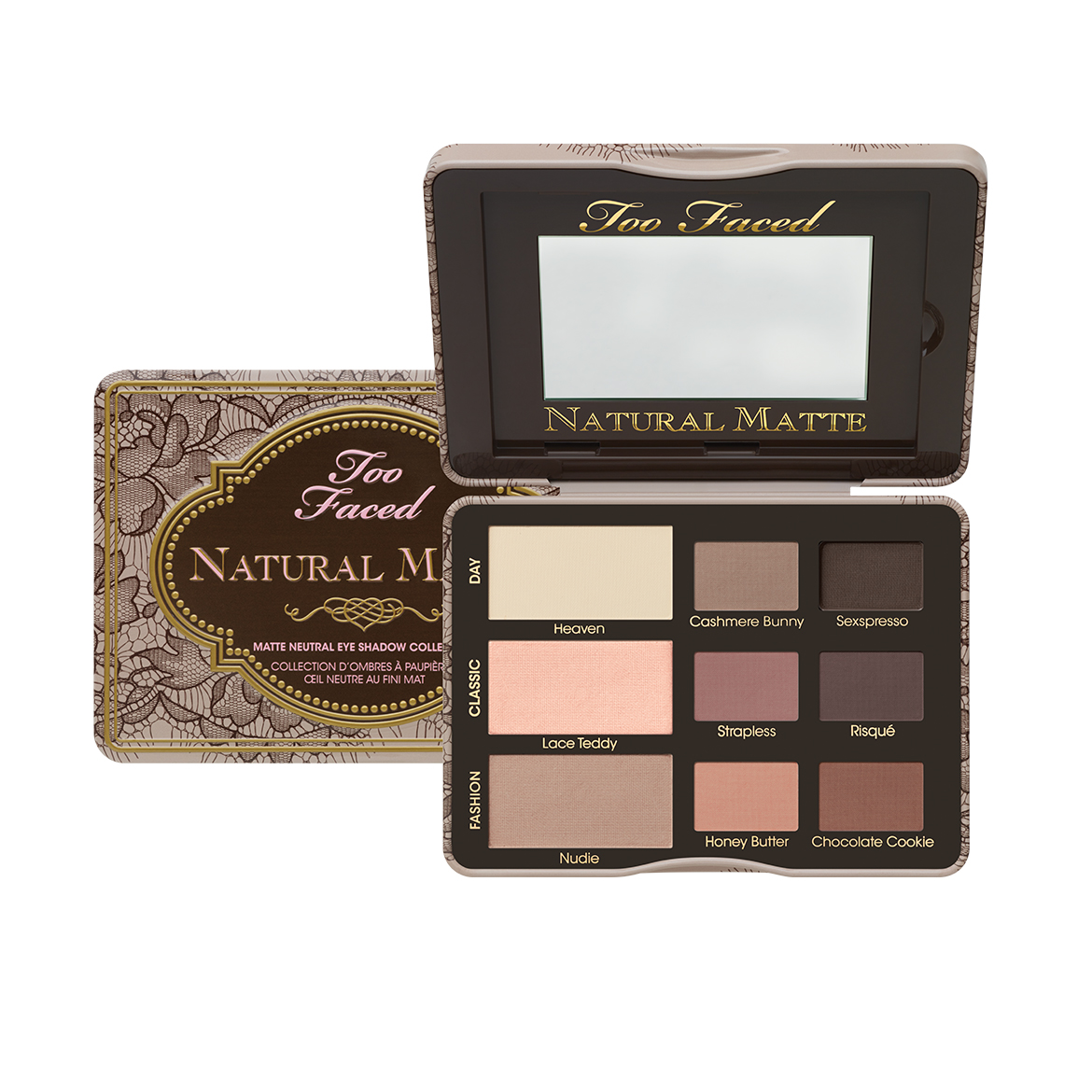 The Natural Matte Eye Palette from Too Faced includes nine natural eyeshadows in varying shades of brown with some undertones of pink and purple. While this might seem like a fairly boring palette, it is worth the purchase because it can create many versatile neutral looks. Plus, the palette even includes a few darker shadows that allow you to create a brown smokey eye when desired. The Too Faced Natural Matte Eye Palette is great for those who are looking for a palette free of shimmer and sparkle, as all shades within this palette have a matte finish.

6. Too Faced Chocolate Bon Bons Palette – best eyeshadow palettes for green eyes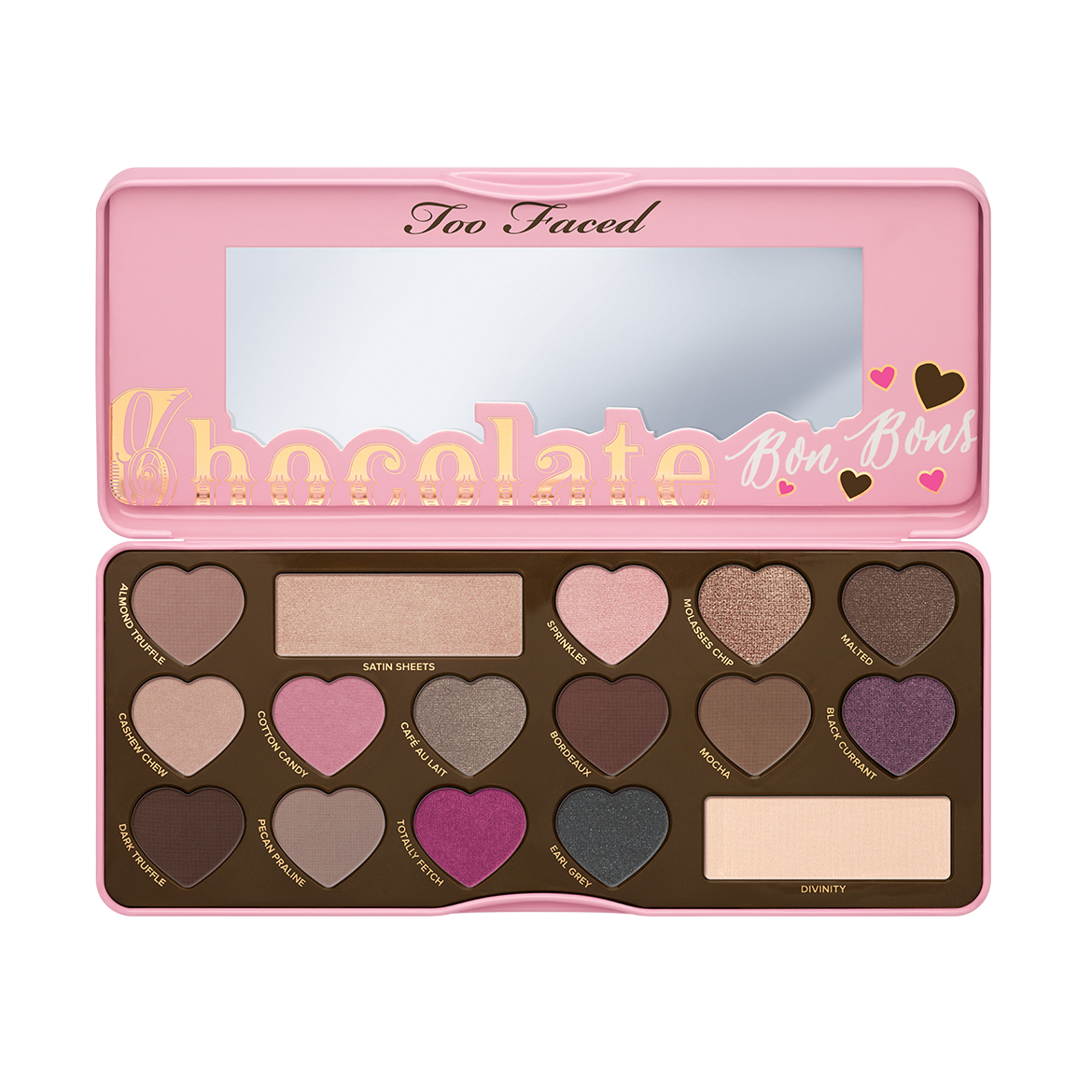 The Too Faced Chocolate Bon Bons Palette provides a unique mix of both neutral and colorful eyeshadow shades. The palette includes sixteen heart-shaped eyeshadows in an adorable chocolate-bar style case. Plus, the palette comes with an lookbook that includes three eye looks that can be created using only the shades contained within the Chocolate Bon Bons Palette. Too Faced's Chocolate Bon Bons Palette is ideal for those who like to have a variety of shades on hand, including mattes, shimmers, neutrals, and bright colors.

7. Laura Mercier Eye Art Artist's Palette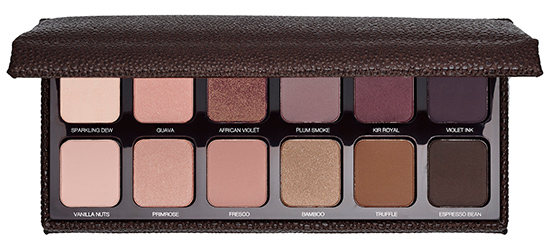 Artist's Palette from Laura Mercier contains twelve eyeshadows in pink, purple, and neutral brown hues. The palette contains both shimmer and matte shadows in order to allow users to create many versatile looks. Plus, the Laura Mercier Eye art Artist's Palette contains an in-case mirror so you can easily apply your eye makeup while on the go.

8. Kat Von D Shade + Light Eye Contour Palette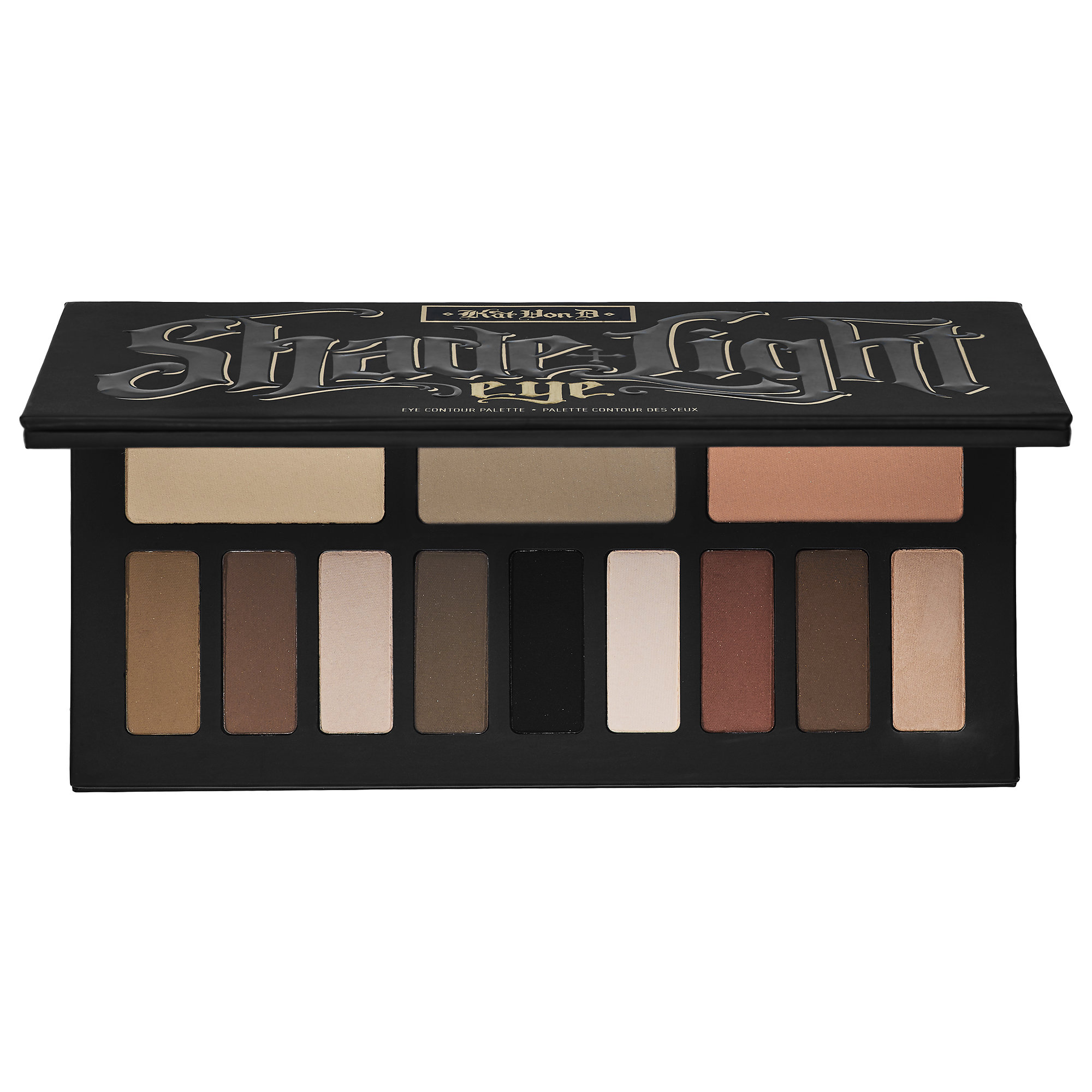 This palette from Kat Von D gently introduces users to the art of eye contour. It features twelve eyeshadows divided into three different sections of cool, warm, and neutral hues. The Shade + Light Eye Contour Palette also includes a guide to eye contouring that is easy to follow even for beginners who have never applied eye contour before.

9. Urban Decay Naked Smoky – professional eyeshadow palettes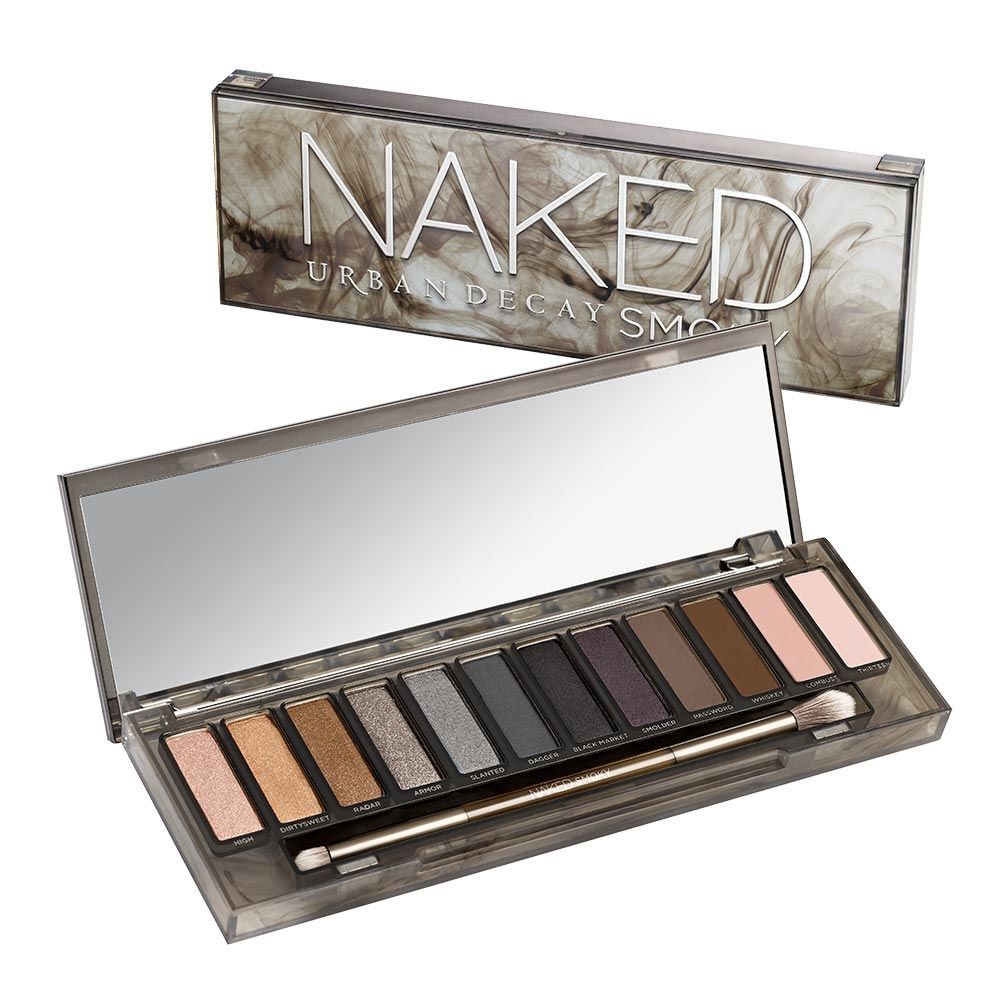 Urban Decay's fourth full Naked palette is extremely unique in that it features twelve different shades of dark and dramatic smoky eyeshadows that can blend to create the perfect smoky eye look. Most of the shades in this palette are dark because they are designed to create a smoky look, but the palette also includes multiple lighter neutral shades so that users are able to create a full and balanced eye look without using any other products.

10. Urban Decay Naked 2 Basics – best affordable eyeshadow palettes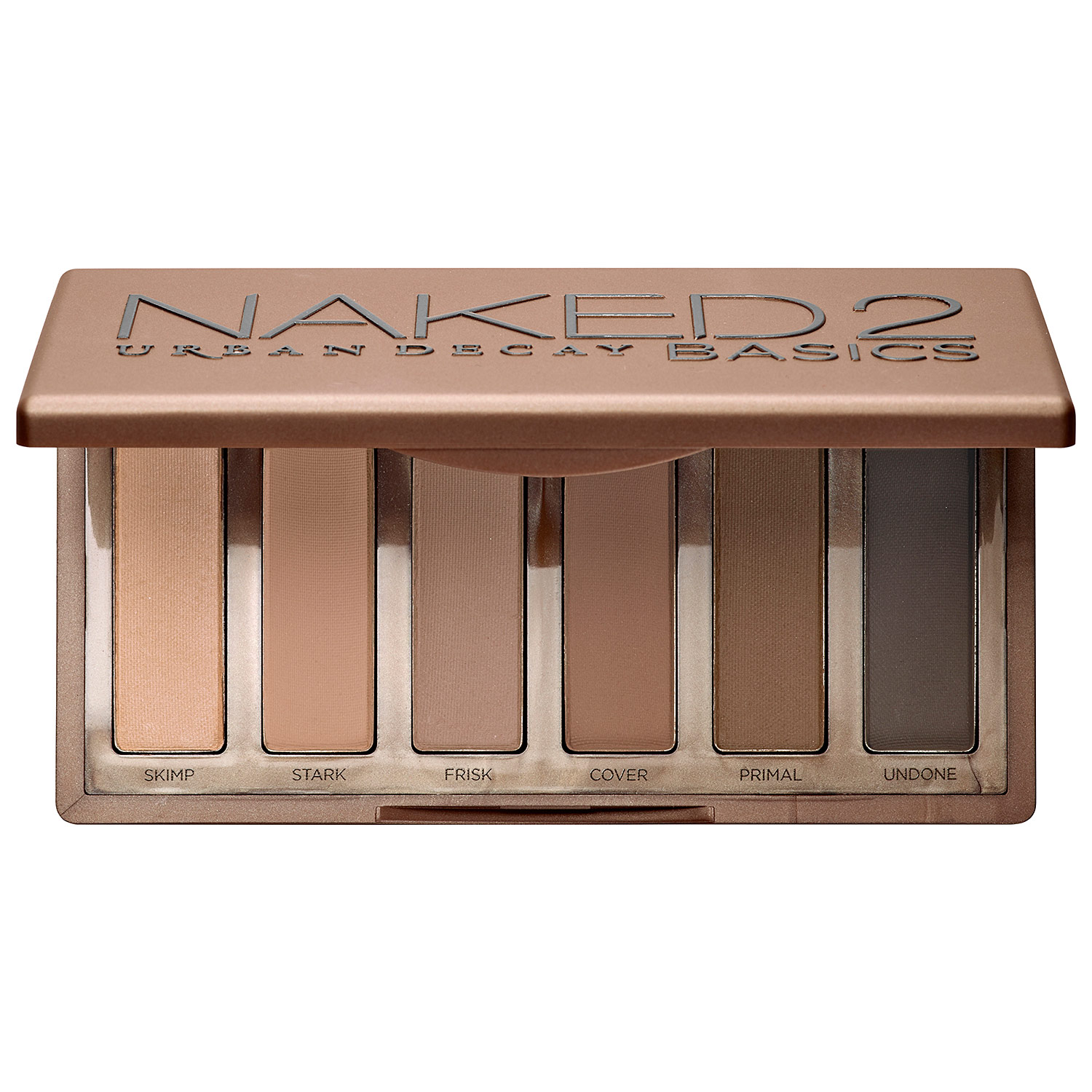 Urban Decay's Naked 2 Basics palette is an excellent choice for those who do not want to spend almost sixty dollars on the full-sized palette but want access to Urban Decay's high-pigmented neutral shades. The Naked 2 Basics palette features six of the most popular and most-often used shades from the full-sized Naked 2 palette. This palette is a great, easily transportable products that allows users to create a full neutral look using only this mini palette.


There are countless quality eyeshadow palettes available to choose from. However, the palettes described above offer versatile, unique, and high-quality eyeshadows that allow you to create a variety of looks depending on your personal makeup preferences.