15 Metallic Skirts to Make Your Looks Enter Next Level
How to glam a shiny look? Wearing metallic skirts is one of the fashionable ways. It is bold for some girls to wear the skirts, but it is really pretty and trendy for them to wear one. Actually, there are simple ways to pair the metallic skirts. Today's post is going to tell you how to wear a shiny skirt.
Pairing black tops is the simplest way to go with metallic skirts because when you choose a bright color bottom, you'd better wear a dark top to balance the color of the look. What is more, it is important to step on a pair of right shoes. High heels and sandals are both your good choice.
More metallic skirts pairing tips can be found in the below post. Get inspired and wear a metallic skirt for the next event.
Oversized Sweater and Metallic Skirt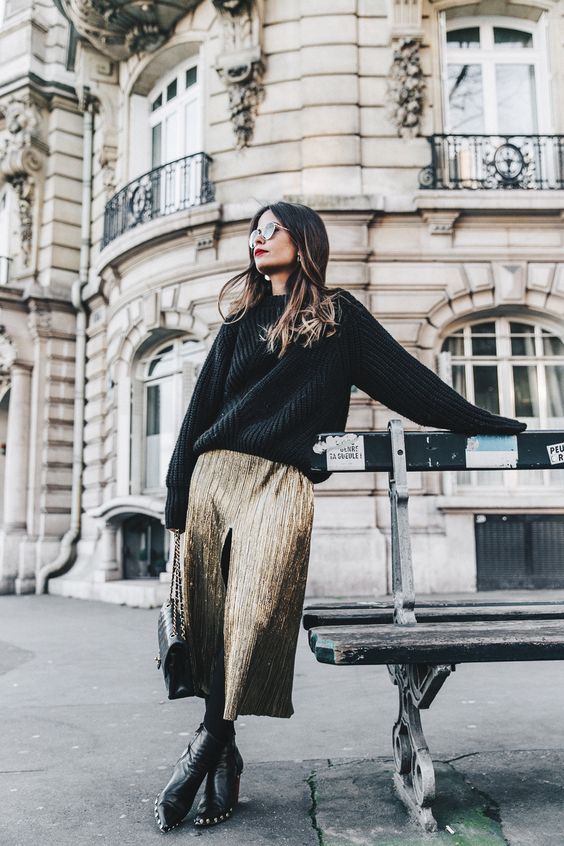 Short Black Jacket and Metallic Skirt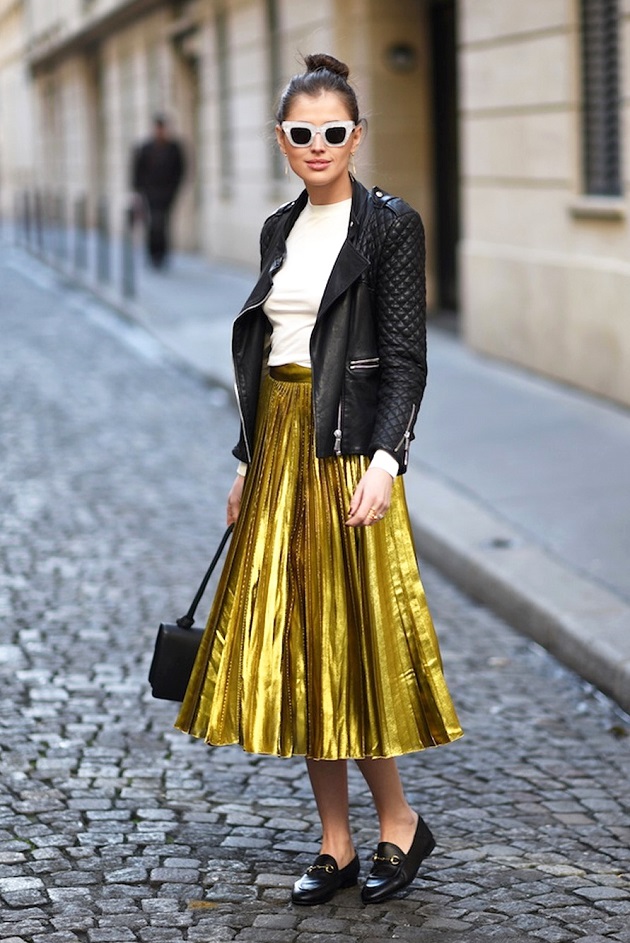 Short Black Jacket and Metallic Skirt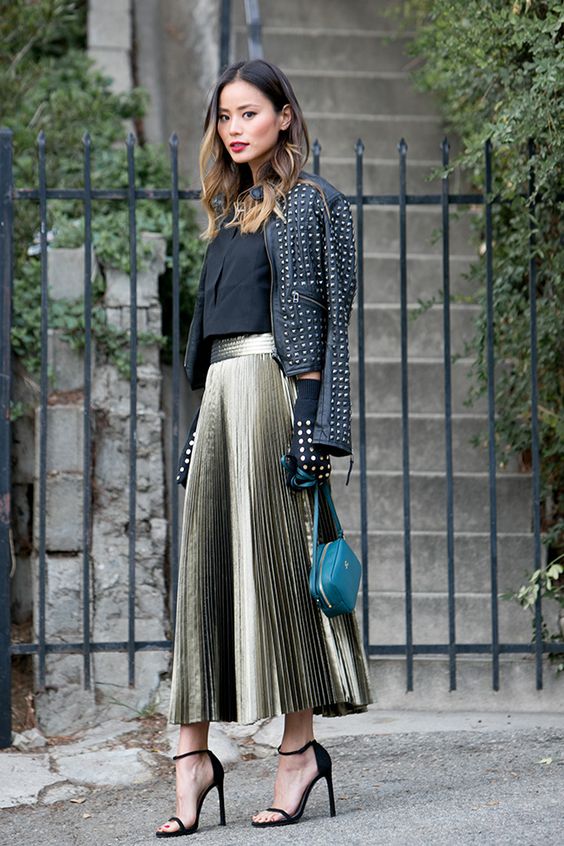 Black Jacket and Pink Metallic Skirt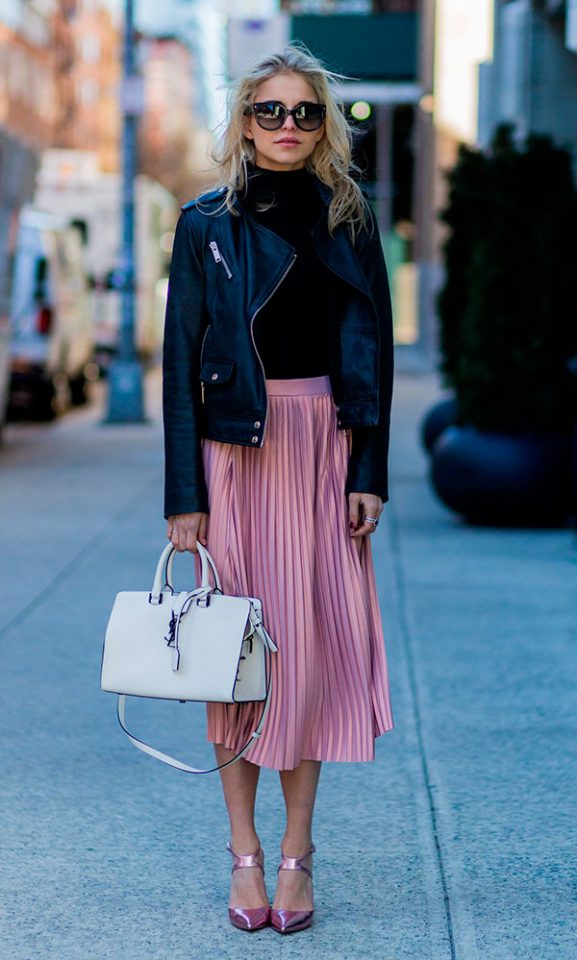 Denim Shirt and Metallic Skirt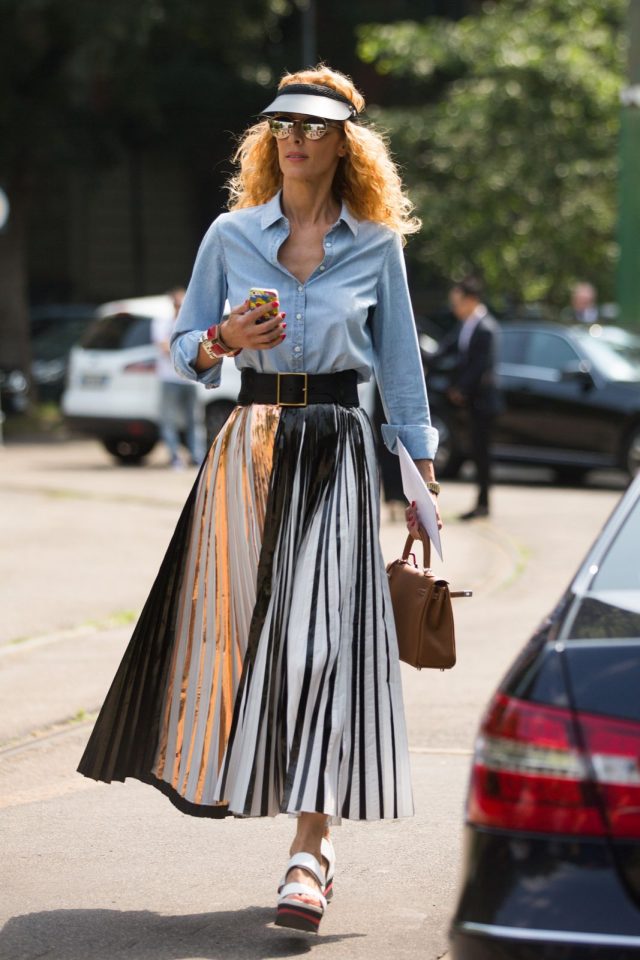 Denim Jacket and Metallic Skirt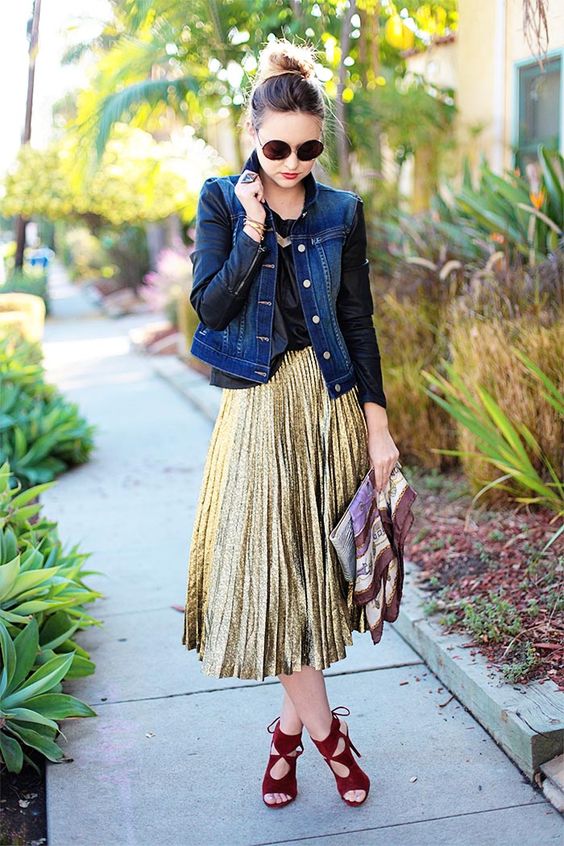 Black Long Sleeve Top and Metallic Skirt
Metallic Skirt and Sneakers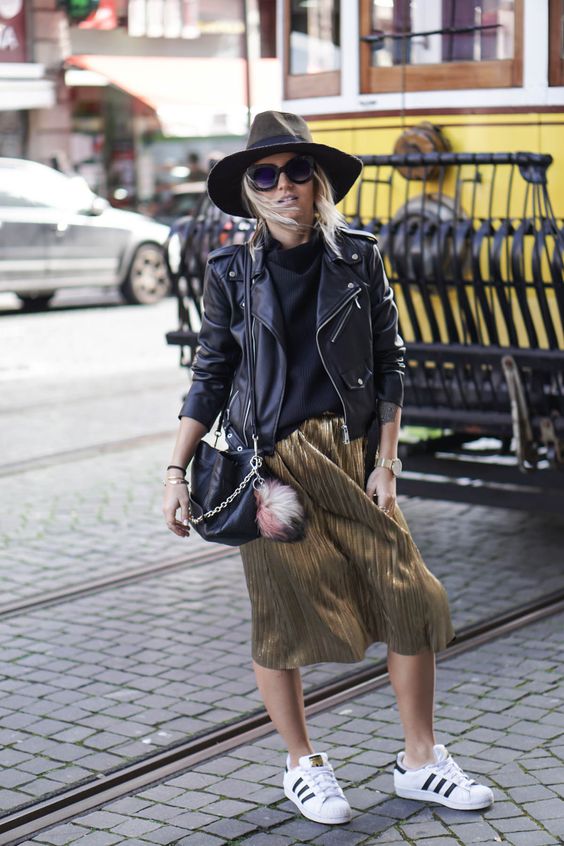 T-shirt and Sliver Metallic Skirt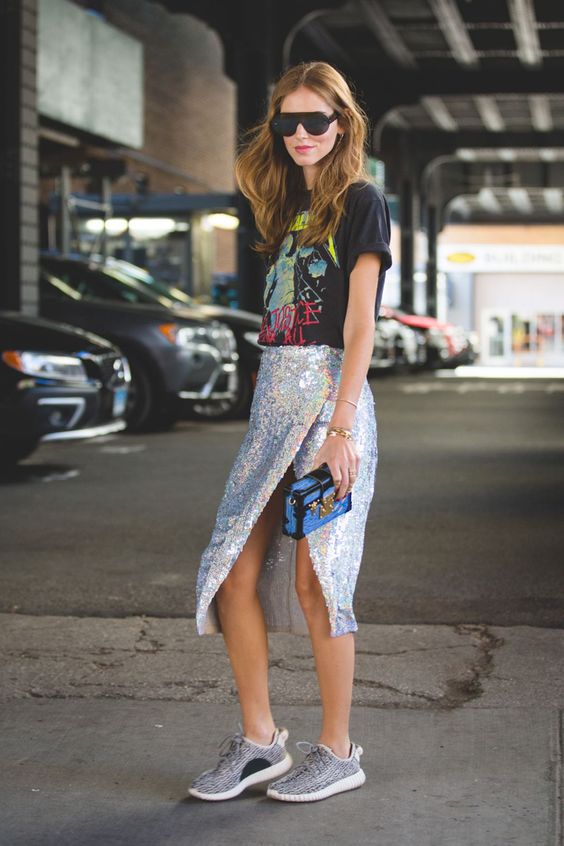 Dark Grey Sweater and Metallic Skirt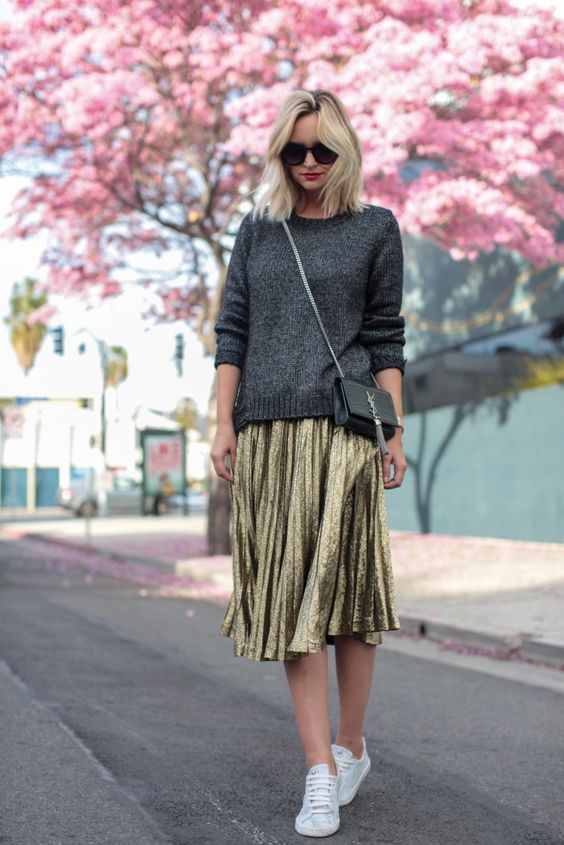 Grey Sweater and Sliver Skirt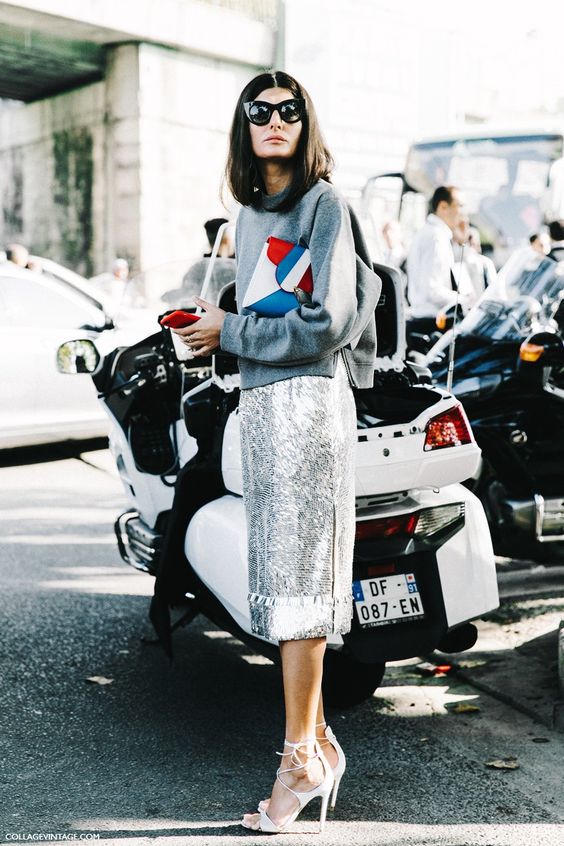 Light Color Top and Sliver Metallic Skirt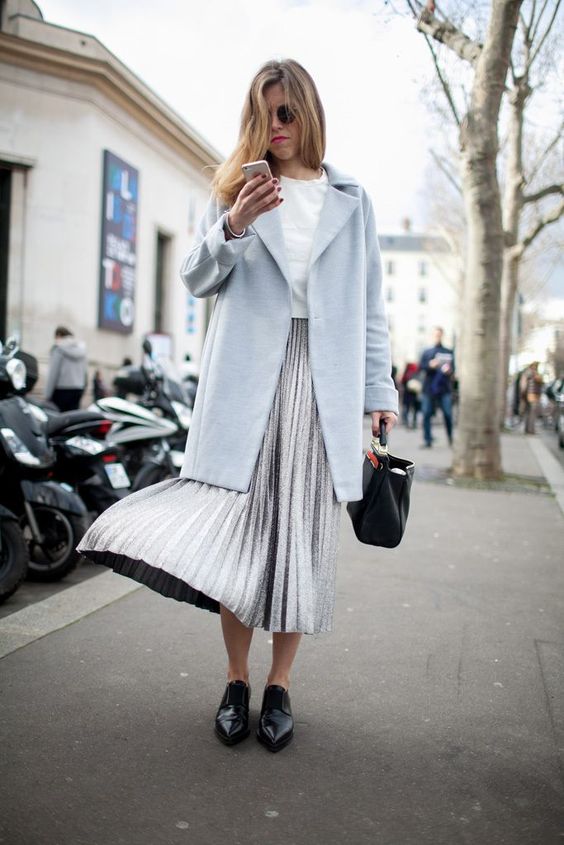 Grey T-shirt and Pencil Metallic Skirt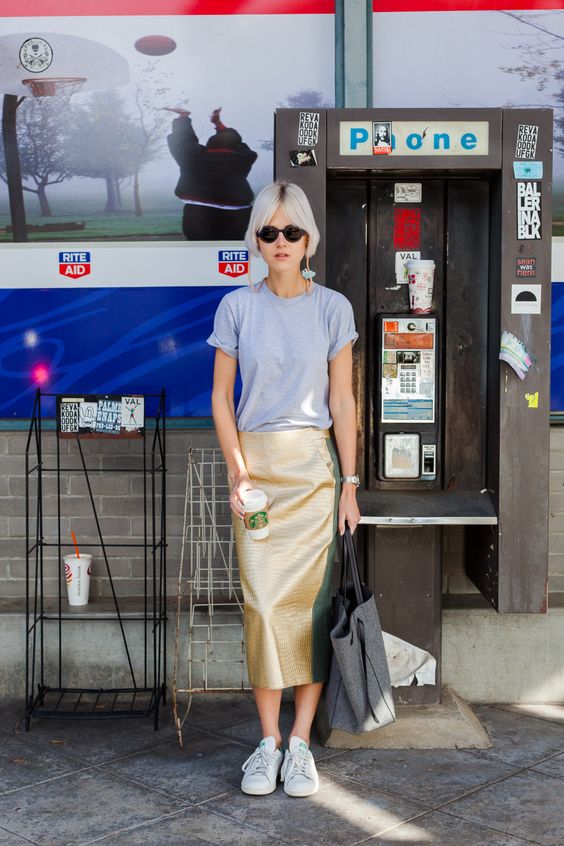 Denim Top and Blue Metallic Skirt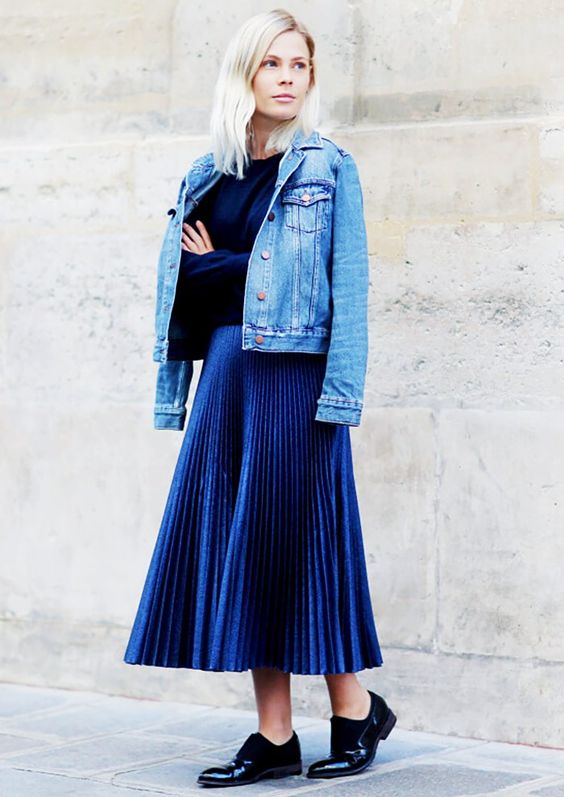 Green Top and Green Metallic Skirt