17 Ideas to Add Burgundy to Your Outfits
Do you like drinking wine? Do you like the color of wine? The color burgundy can not only make lovely wine, but also create trendy outfits. Let the color rock at the end of the year!You will find useful ideas for glam your burgundy look in the post.
Check the post out and see how to add burgundy to your fall or winter outfits. You can wear a knit dress or an oversized sweater in burgundy. It is easy for you to add burgundy clothing to the look because the color is easy-going. Since the color is deep, you can pair something in light colors or in even deeper colors.
More outfit ideas with burgundy stuff can be found in the following post. Get inspired and glam a great for the season.
Burgundy Cardigan for Winter
How can you miss cardigan for winter. Choose a burgundy cardigan to create your winter layers. The piece will bring you a pretty as well as sexy look. If you pair the layer with crop pants, you can step on a pair of high heel or a pair of boots.
Burgundy Dress and White Coat
Have you ever combined color white with color burgundy? Though it seems like mixing wine and milk, the look really looks great with brown long curls and nude heels.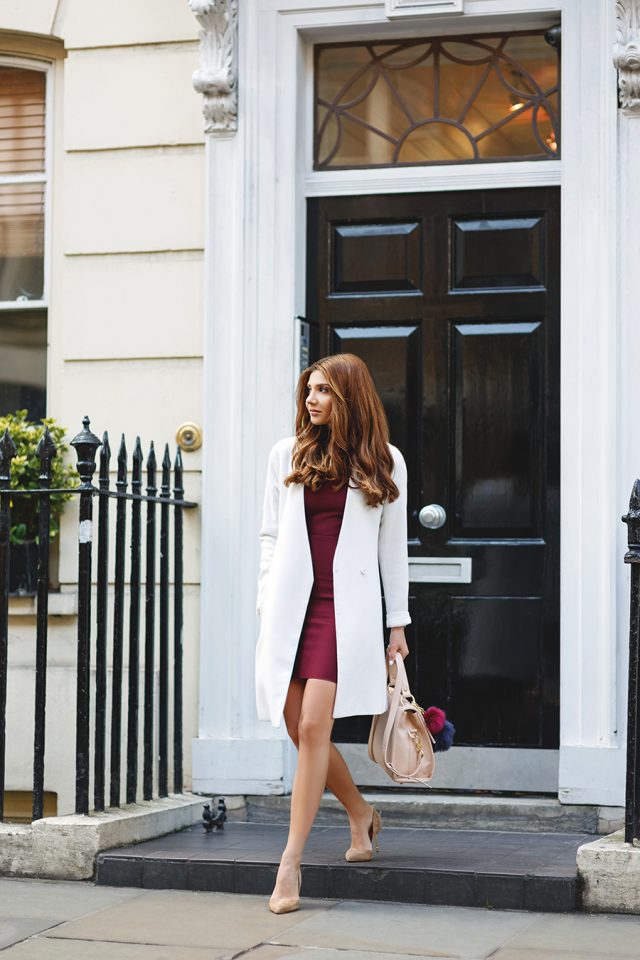 Burgundy Top and Black Pants
The combo with a burgundy top and black pants can be worn as a work outfit or a weekend look.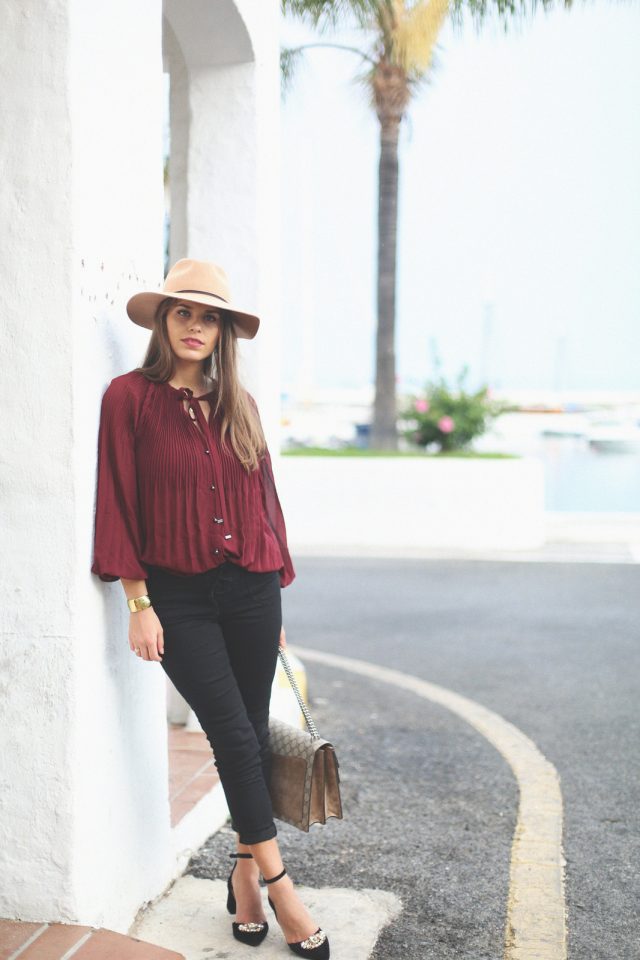 Burgundy Dress and Boots
If you want a simple burgundy look, you can just wear a dress and a pair of leather boots.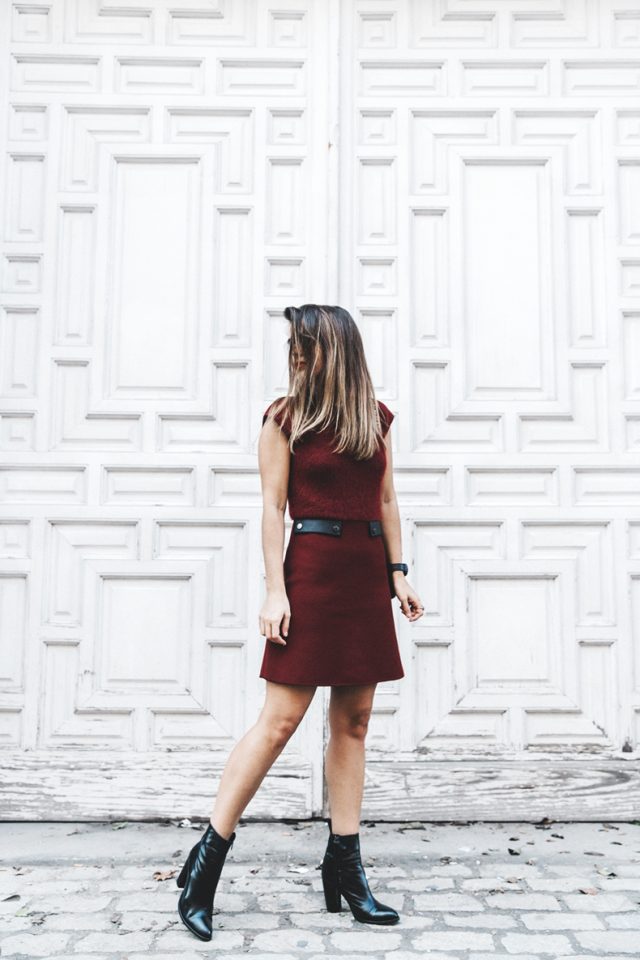 Burgundy Blazer
You want to add something burgundy in winter or fall? Your best choice is burgundy blazer. When you go with a burgundy blazer, you can choose a light color top as your base. Both t-shirts and crop tops will pair the look.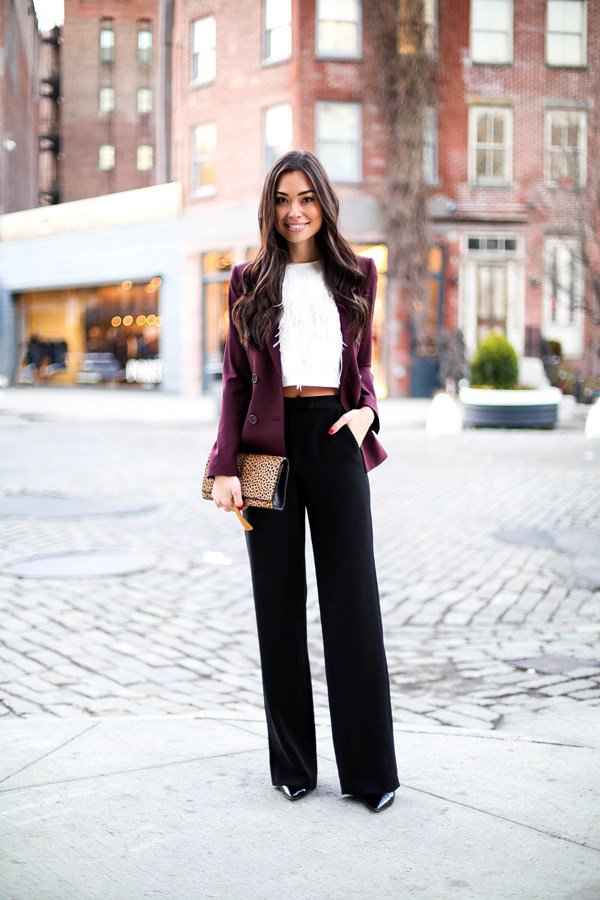 White Top and Burgundy Pencil Skirt
The outfit combines white and burgundy again. Since you have a deep bottom, you'd better make it easy for the top wearing white crop top and white blazer.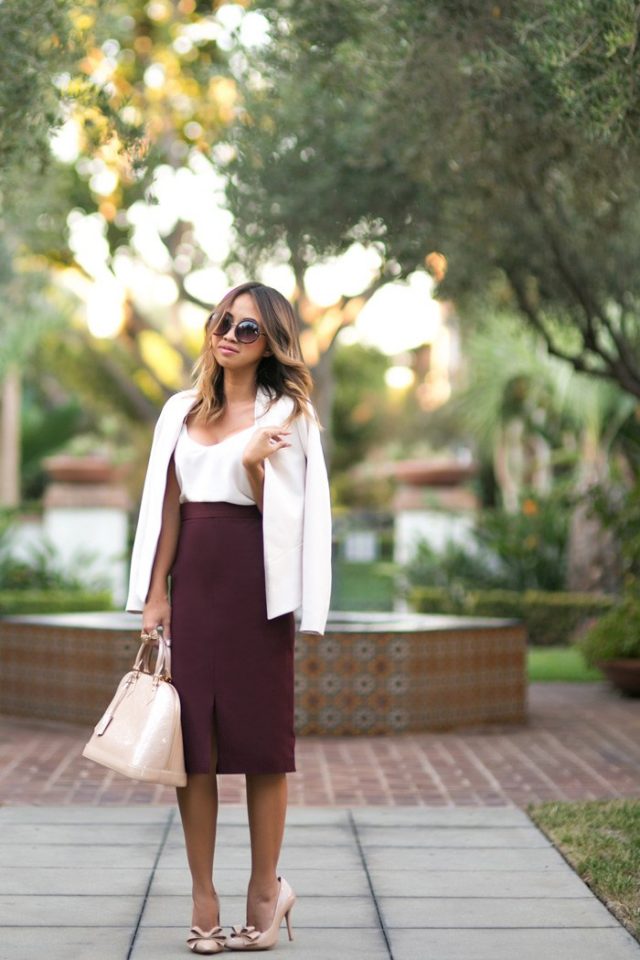 Burgundy Shirt and Denim Jeans
Losse shirt can go well with jeans all the time. Try to rock your burgundy shirt this season.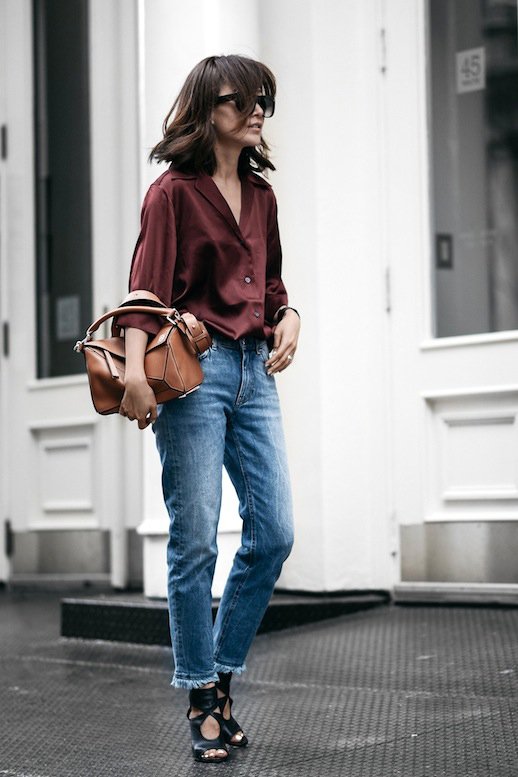 Burgundy Jacket and Pencil Skirt
In fall, you won't miss thoes lovely pencil skirts. If it happens to be cool someday, don't forget to take your burgundy jacket with you.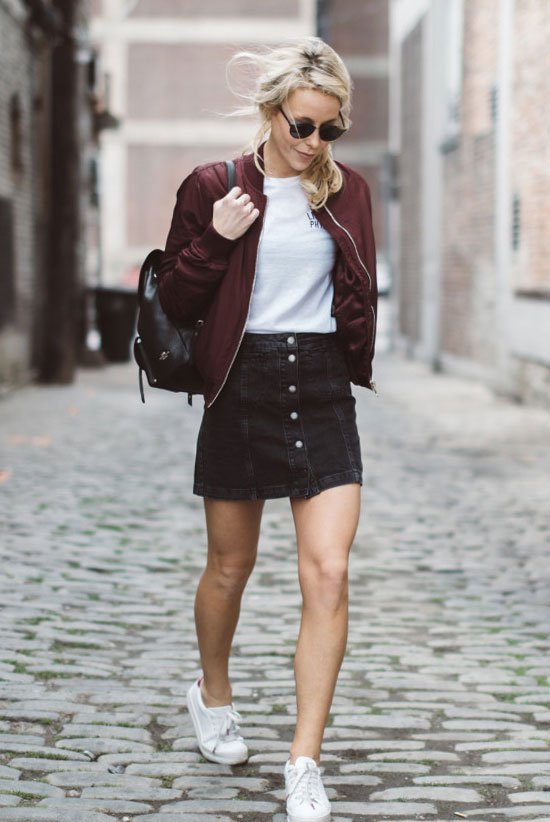 Burgundy Coat
You don't like trench coats? You can choose a burgundy coat to enjoy the day.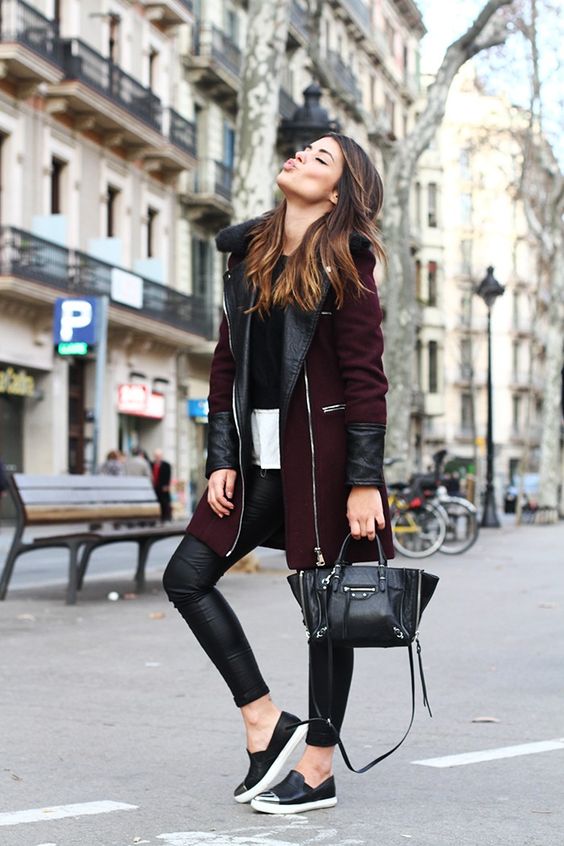 Burgundy Knit Dress
It is good for a girl to wear a burgundy knit dress, black leather jacket and a pair of knee-high boots. She will look goreous for the whole season!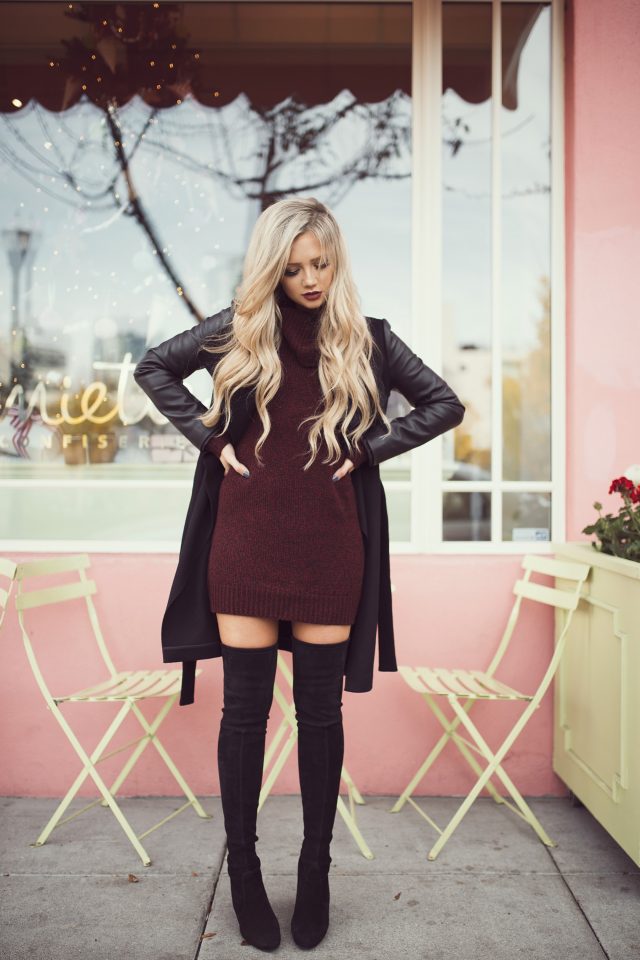 Burgundy Leather Jacket
You think black leather jacket is too dull? Why not wear a burgundy leather jacket to add some colors to your look.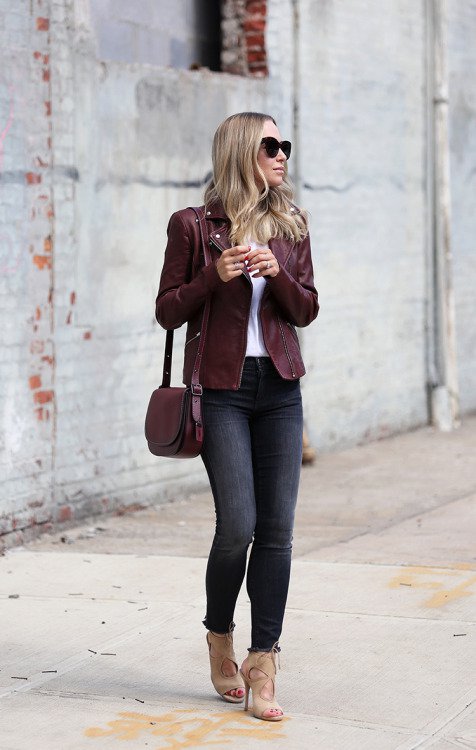 Burgundy Coat and All-black Base
A long burgundy coat will soften your cool all-black base.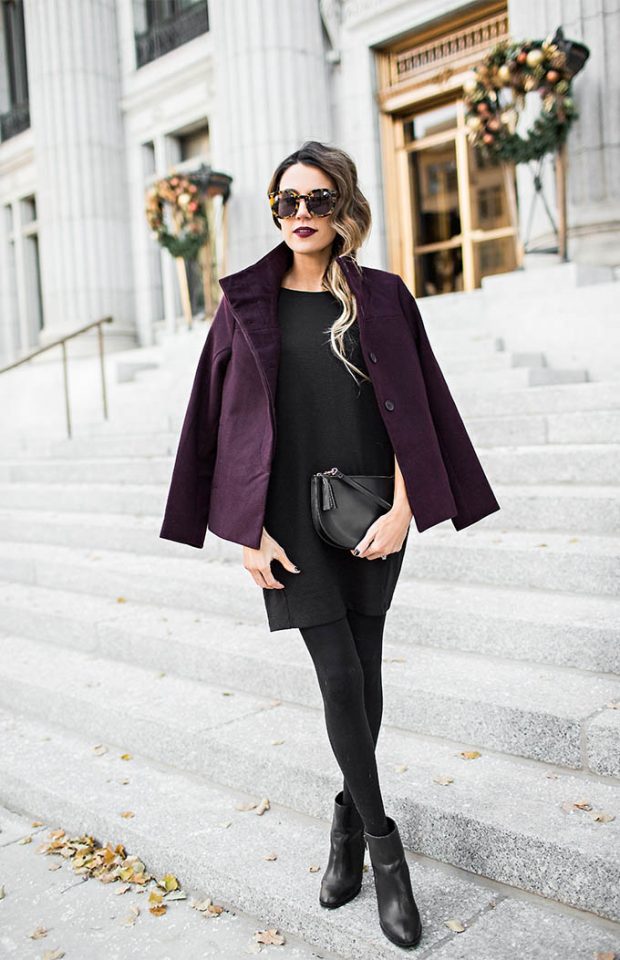 Burgundy Knee-high Boots
Step on your burgundy knee-high boots and enjoy the days of fall.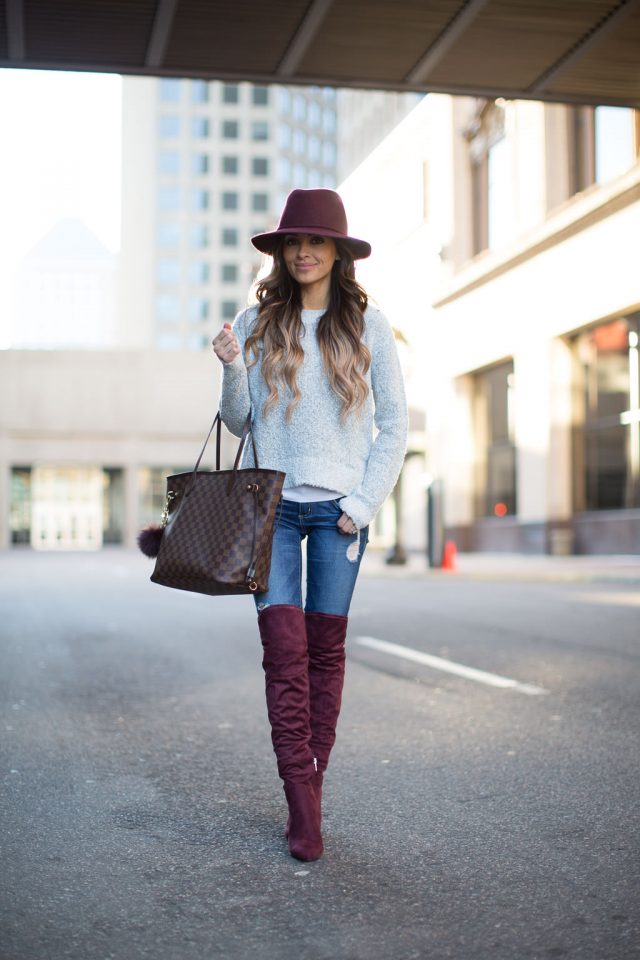 Burgundy Boots
You still don't know how to add burgundy to the look? The simplest way is wearing a pair of burgundy boots.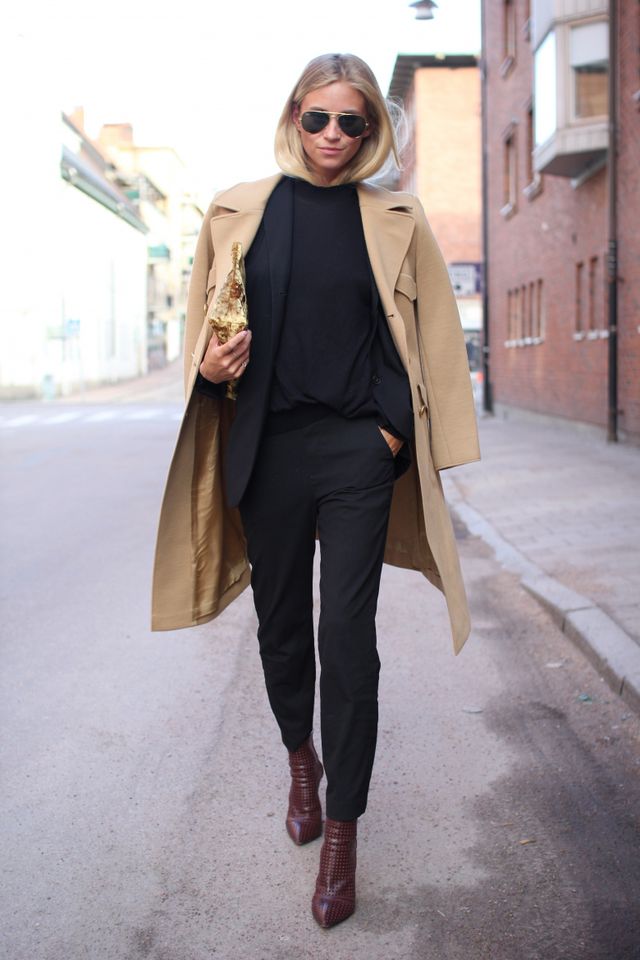 Burgundy Handbag
A right accessory can always pop up your look. Like a burgundy handbag, it will lighten up your outfit.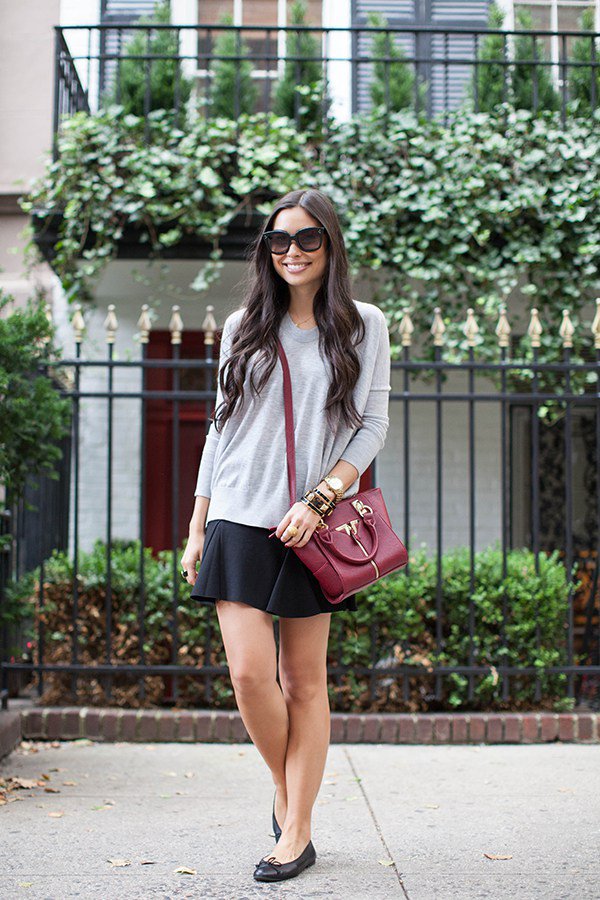 Burgundy Barrel Bag
A burgundy barrel bag is going to add more color to your brown and blue outfit.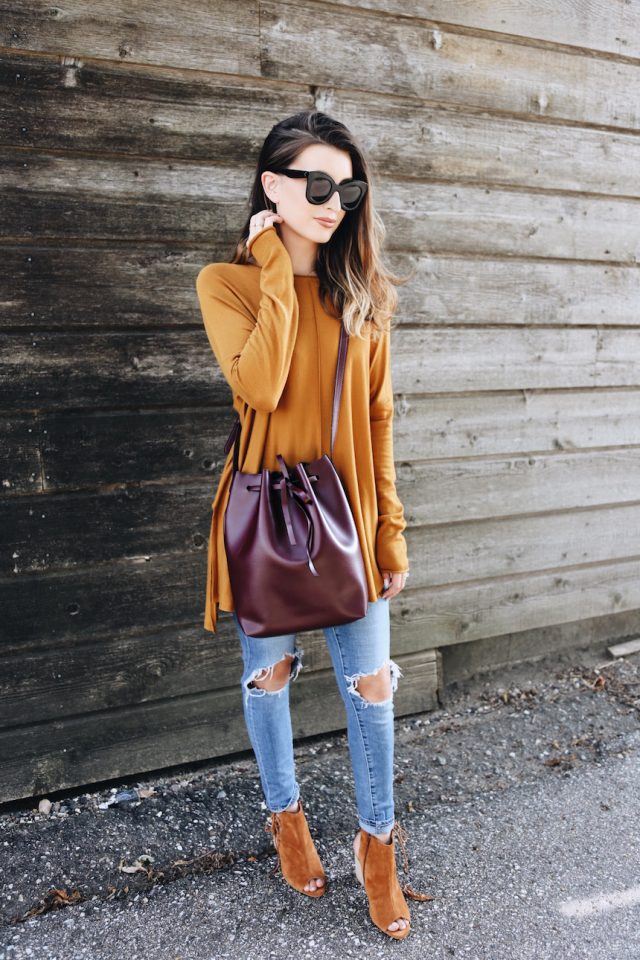 Burgundy Top and Burgundy Bag
It is a good idea for you to make your top and your bag burgundy or the same color.