15 Sporty Baseball Nail Designs
Are there any girls who would love to watch the baseball game? Have you ever seen the baseball nail designs before? For those big fans, I'd suggest that you paint the baseball on your nails. Thus, you will be able to appreciate the baseball cap, gloves and bat all the time and they can bring a lot of fun to your everyday life. Check out 15 sporty baseball nail designs in this post and draw some inspiration!
Most of the baseball nails are featured in white, red and blue colors. Sometimes, you can also find one that is styled into the classic black and white look. Baseballs are really cute when you decorate them on the tips of your plain nails. If you want to look unique and special, there are so many decorations like glitter, stars and rhinestones can be added to create more details for your baseball nails.
Plain Nails with Baseball Tips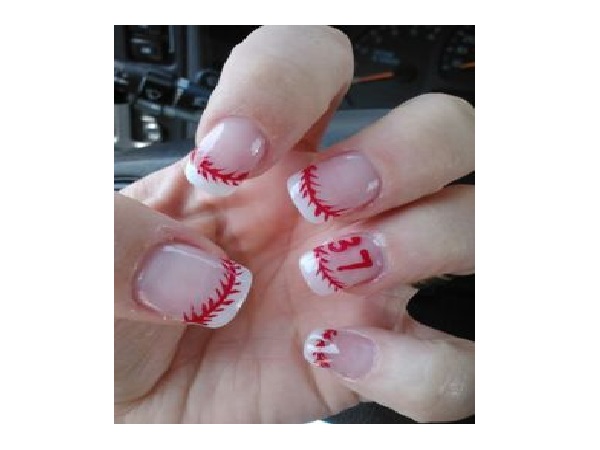 Atlanta Braves Baseball Nails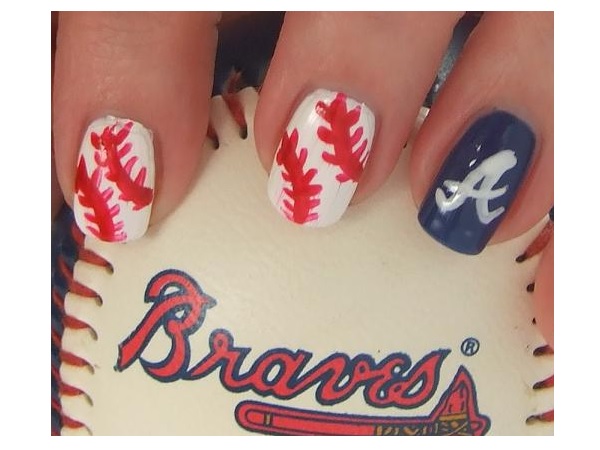 White Baseball Nail Design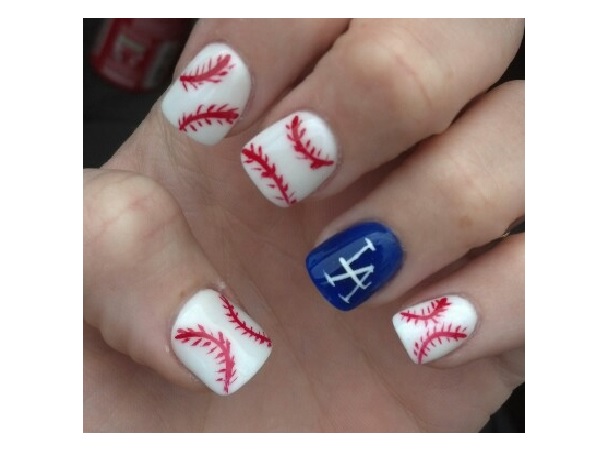 Baseball Nails with Stars
Baseball Nails with Animal Print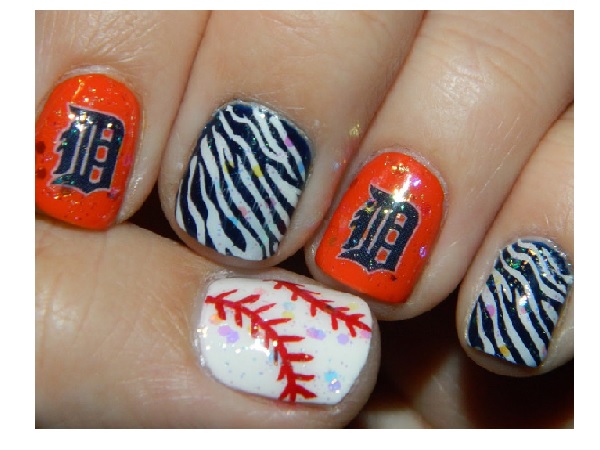 Baseball Nails with Blue Tips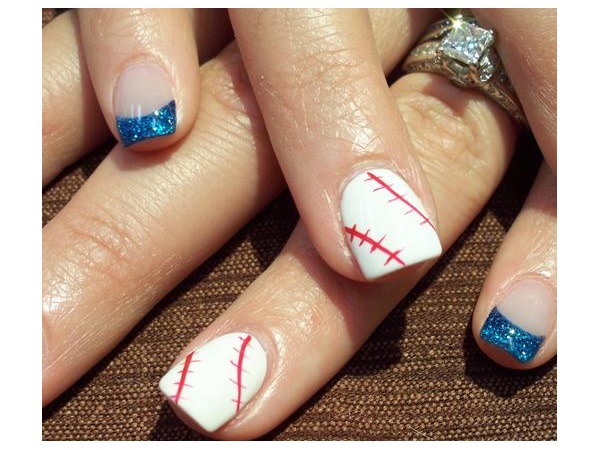 Baseball Nails with Rhinestones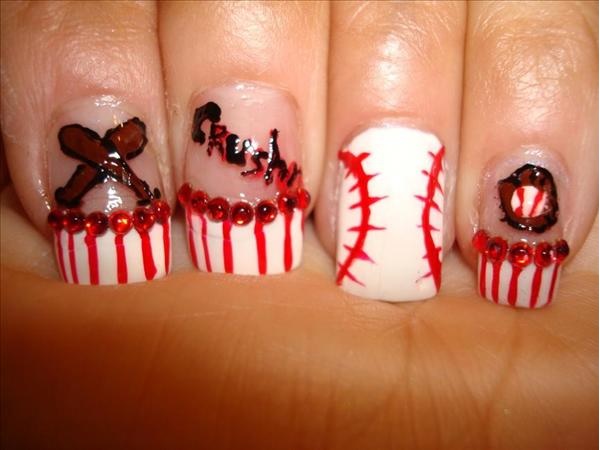 Green Baseball Nail Turf Design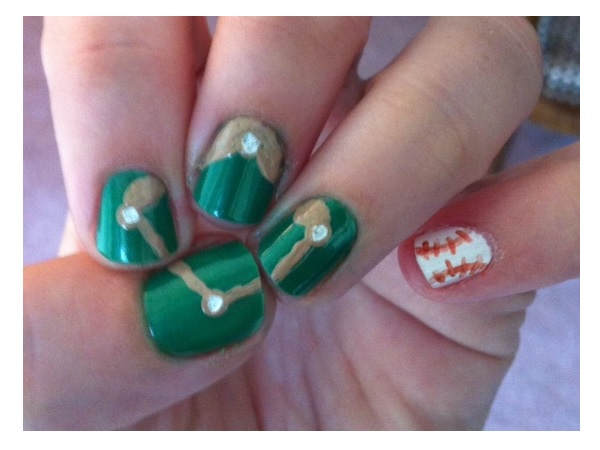 Baseball Nails with Numbers
Plain Nails with Baseballs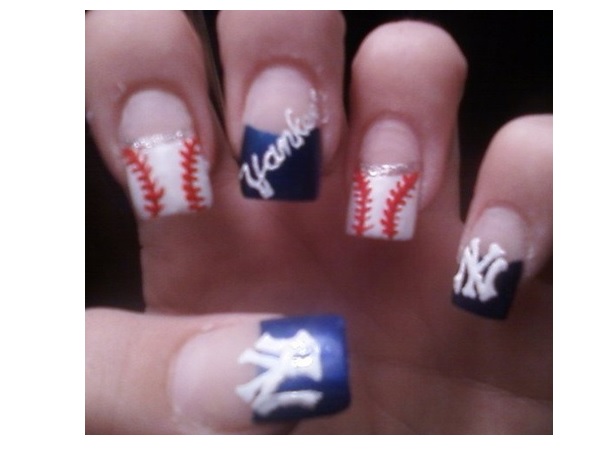 Baseball Nails with Pinstripes
Single Baseball Nail Design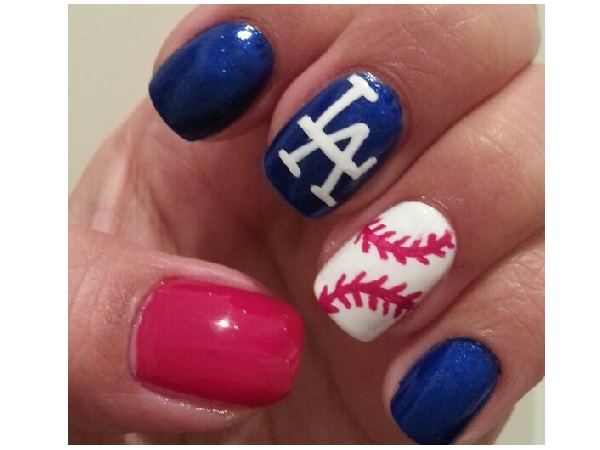 French Mani Baseball Nails with Blue Tips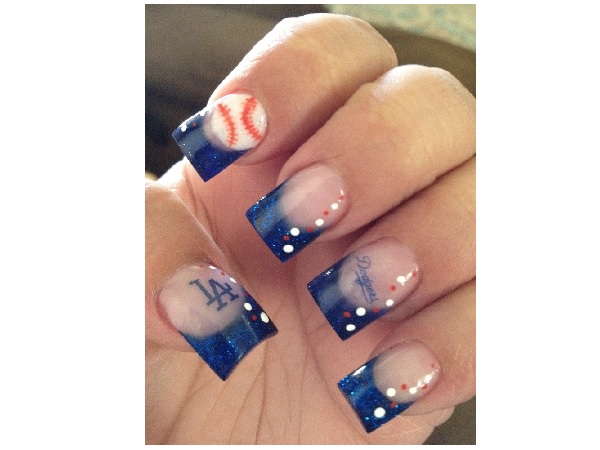 You can find more (baseball nail designs) on prettydesigns.com