Stylish Moto Jackets for Women
Hey, fashionistas. We all need a trendy coat for spring, which will keep you away from coldness and create a stylish figure for you at the same time. In today's post, I'd like to present 7 moto jacket to you. They are so cool and also a best stuff for your spring wardrobe.
This season, moto jackets are not necessary to be all black in leather texture. The colorful ones will spice up your spring look better. Check them out and date with our latest posts! Enjoy.
Gray Motor Jacket for Women
The gray moto jacket is understated but quite stylish for an office look. All women could try this one if you don't want to spend time thinking about how to match it.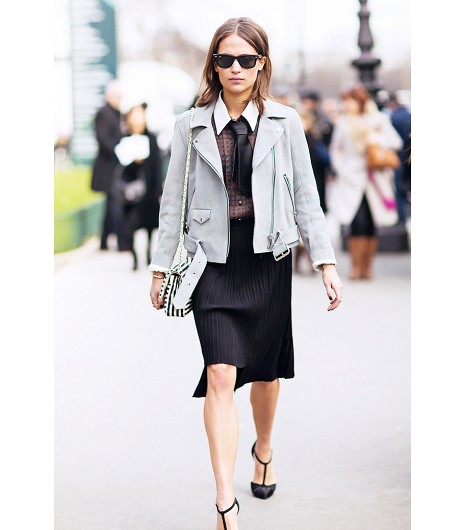 Metallic Moto Jacket for Spring
Metallic moto jacket is a must-have thing for women who are going for a striking street style. It's also good when you go out and have fun at night. It's shining.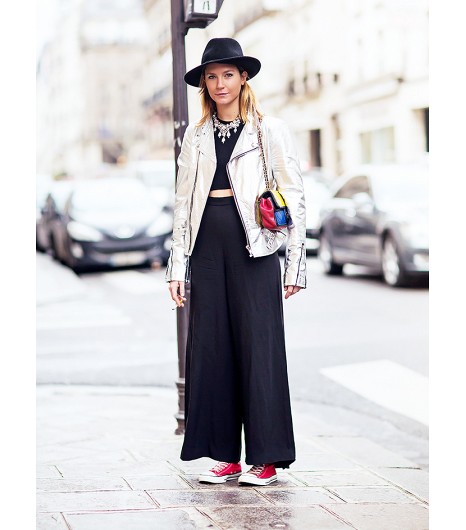 Navy Blue Moto Jacket for Spring
Navy blue turns any woman stylish in a minute. Buying yourself a navy blue jacket is the smartest decision for any season.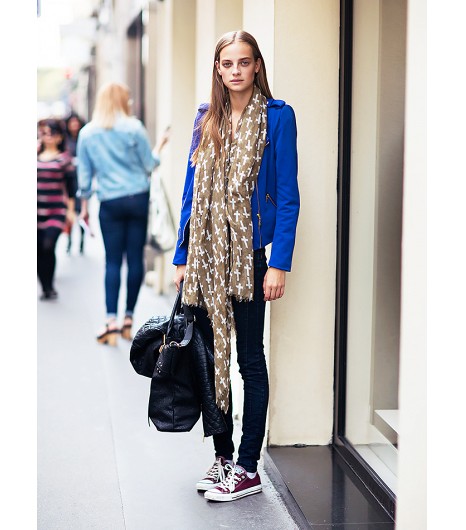 Printed Moto Jacket for Spring
For those young and adorable women, you can choose a printed moto jacket for yourself in case that you don't like the cool and edgy conventional moto jacket. The printed ones will make you look chic and cute for this whole season.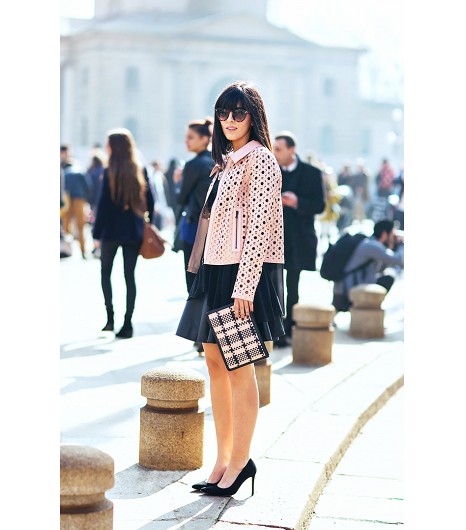 Coral Moto Jacket for Spring
Coral is a pretty color for women. They are feminine but not enchanting too-over. It's a nice choice for your everyday combinations.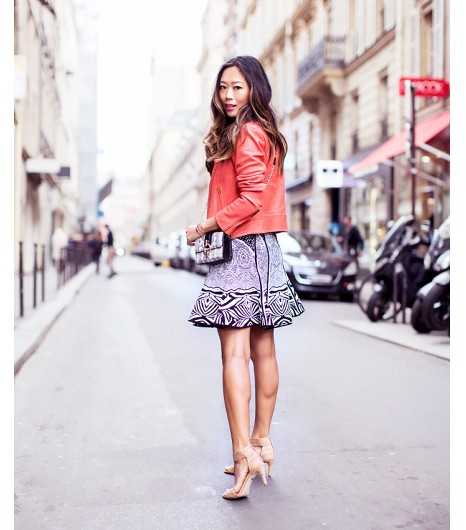 White Moto Jacket for Spring
White! Classic and easy to be paired with! Try it if you have no idea what the color that suits you most. On any occasion, a piece of white moto jacket will make you stylish effortlessly.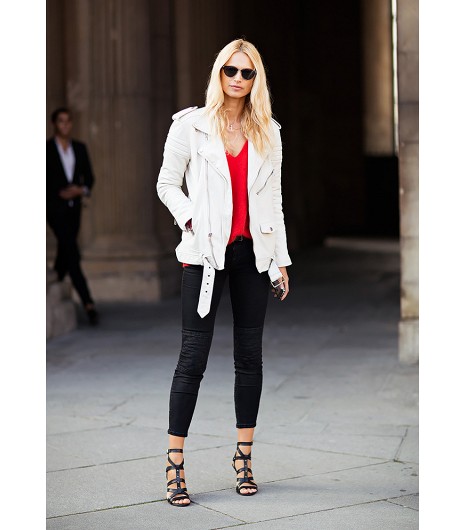 Orange Moto Jacket for Spring
Cool and youthful! Orange is one of the most popular color this season. It's a more neutral shade compared with the metallic ones or the navy blue ones. Besides, orange moto jacket is really lively for your look.